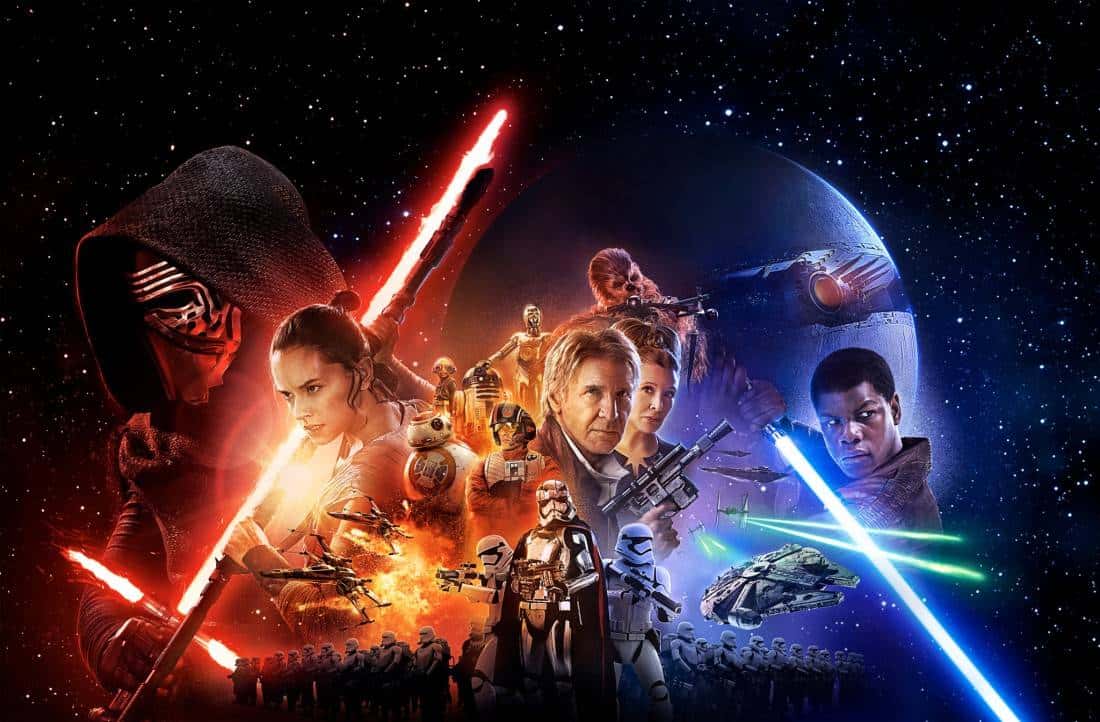 For Star Wars fans: there was a time before you see Star Wars: The Force Awakens and there will be a time after you see it.. Your Star Wars life will be forever altered.
For everyone else: The Force Awakens will turn you into a Star Wars fan.
I was lucky enough to be one of the few to see an advance screening to J.J. Abrams' highly anticipated film from the worldwide franchise. I am just going to say this now: feel free to keep reading as there will be NO spoilers in this blog post. And if you are looking for spoilers, then don't because you will not enjoy The Force Awakens nearly as much. And have some self control!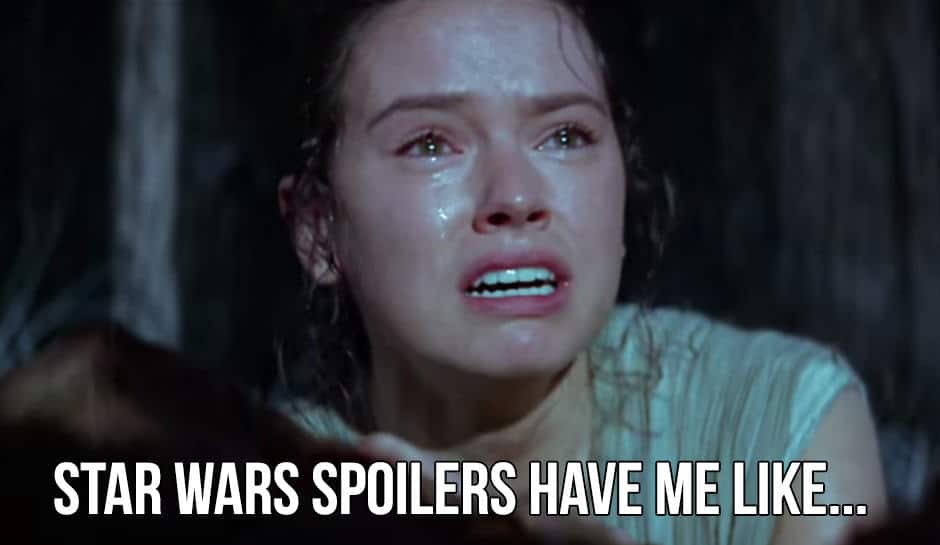 So talking about what we know: There's Rey (Daisy Ridley) who lives on Jakku. There's Finn (John Boyega) who is/was a Storm Trooper. BB-8 is adorable and the new Star Wars mascot. Han Solo (Harrison Ford), Chewbacca (Peter Mayhew), and Leia (Carrie Fisher) are in the movie. Kylo Ren (Adam Driver) is the evil nemesis. Poe (Oscar Isaac) is an X-Wing Pilot.
Plotlines. My lips are sealed. That's all I can tell you. I refuse to say more.
Print out a FREE Star Wars Activity Book
The Casting and Acting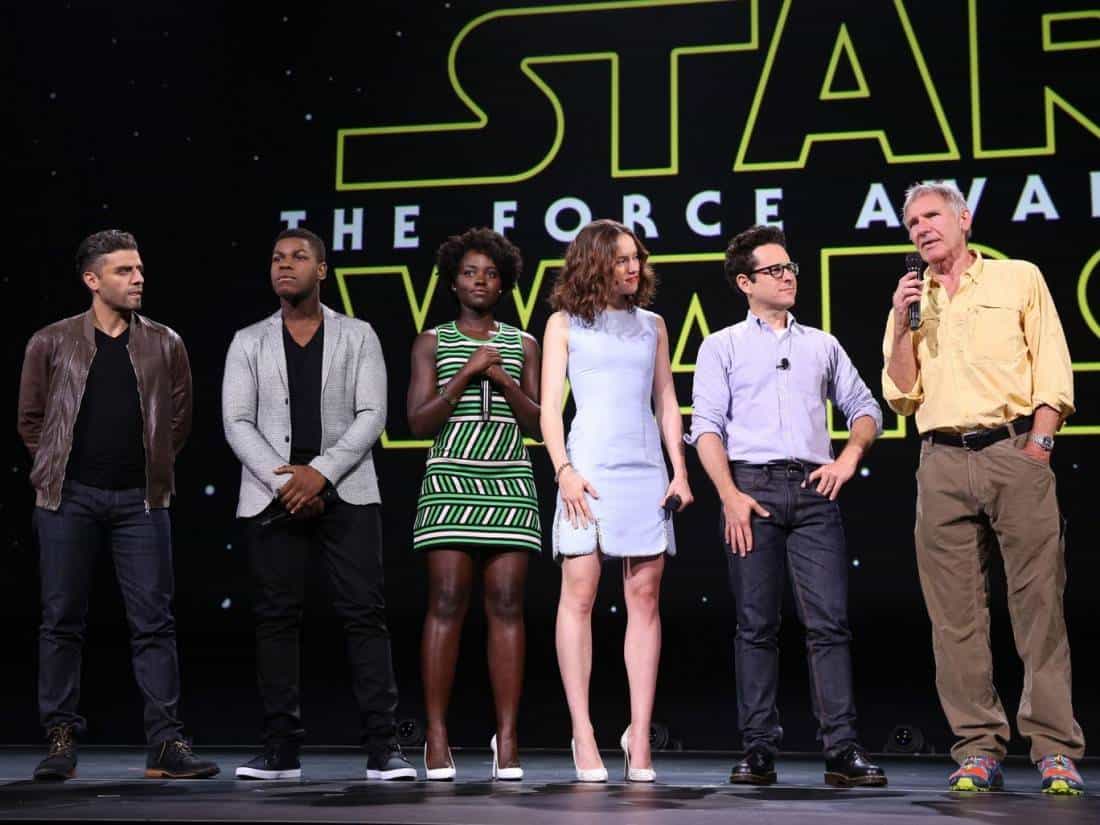 In a word? Brilliant.
Daisy Ridley makes a feature film debut in a striking and powerful way. She's strong, soft, funny, and serious all at perfect times. She shows emotion with the expertise of a seasoned actor. This film just might do for Ridley what Hunger Games did for Jennifer Lawrence. John Boyega – charming, a little reckless, and a quality about his character that makes you want to be Finn's friend. Although his chemistry with Daisy is palpable, the exchanges between Finn and Han really shape his character. Boyega had mentioned that he and Ford had that banter right off the bat when filming, and it's carried through wonderfully in the movie. Adam Driver, who plays Kylo Ren, gave the typical "bad guy" so many layers and facets instead of the typical one-note that bad guys often get in action flicks. He shows a great range. Honorable mention goes to Domnhall Gleeson who plays General Hux with incredible control and intensity. Obviously I don't need to mention Ford and Fisher, they are in a realm of their own and I loved seeing them on the big screen together again. And Oscar Isaac – I just want to have coffee or lunch with his character Poe.
The Directing & Writing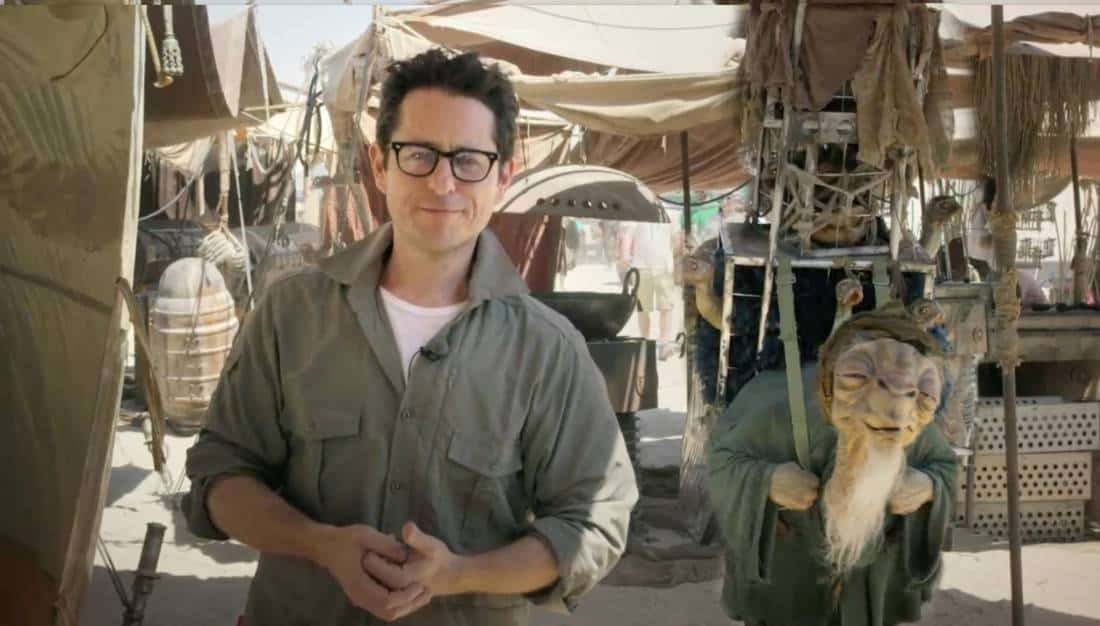 J.J. Abrams not only nailed it on the casting, but the directing as well. He tried to keep as true as possible to Episodes IV, V, and VI, only using CGI when needed. It was so refreshing to see a movie that was filmed on an actual set with aliens and creatures who were controlled by puppeteers. It made the difference between cheesy and brilliant. It made me forget about Episodes I, II, and III. Of course CG was used in some ways – galactic battle scenes, some characters such as Lupita Nyong'o's character Maz Kanata, and other small bits and pieces that weren't possible without. But the overall theme of the filming is very reminiscent of A New Hope and the two films that followed, which made me as a Star Wars fan very happy. And not a lens flare in sight.
One thing I want to mention – I found the back story that was needed was told in a dynamic way – so if you have children who have yet to see the originals they don't necessarily have to see it to have a good time, although it makes it a lot more fun because there are a TON of "easter eggs" from the past that will make you smile. Episode 7 doesn't disappoint.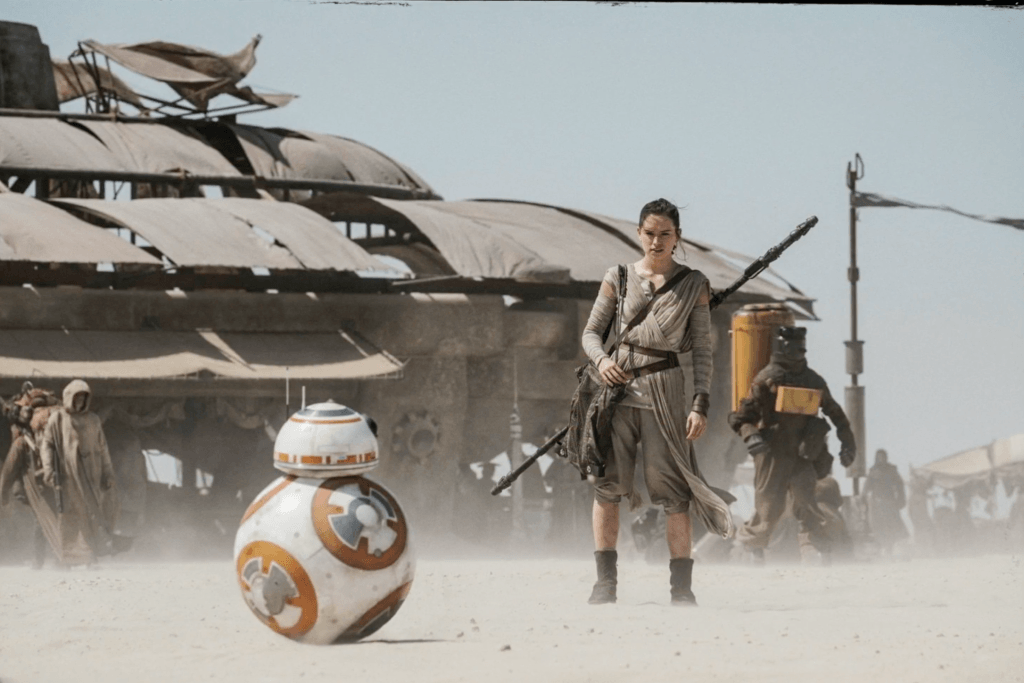 Is it for kids?
Abrams made an incredible film – one that adults and kids alike will love. While there are intense battle scenes, explosions, and emotions, I see The Force Awakens as a treat to old and new fans alike – those of us who remember seeing the first Star Wars will love it for the nostalgia and the "what happens next" experience, new fans are being treated to an entirely new and open-ended story line that will give them the same excitement and fondness that we had when we were young. It's so fitting that The Force Awakens is in theaters during the holidays because it's everything you've ever wanted for Christmas.
Star Wars: The Force Awakens is in theaters EVERYWHERE December 18th