If you are a reader of my site you will know I am an avid Disney fan and often work with them on film releases. It's a tough job, but someone has to do it!
Most recently I was in Los Angeles for the world premiere of Disney's The Nutcracker and the Four Realms. It was visually stunning, with a definite highlight of prima ballerina Misty Copeland in not one but two dances in the film. Now that the Blu-ray is available everywhere, you can her from Copeland herself on what it was like to be a part of the film and dance such an iconic performance. You can also see my interview with Misty Copeland here on my site.
Related: Disney's The Nutcracker and the Four Realms Review
The Nutcracker and the Four Realms Blu-ray

About the film:
All Clara (Mackenzie Foy) wants a one-of-a-kind key that will unlock a box that holds a priceless gift. A golden thread, presented to her at godfather Drosselmeyer's (Morgan Freeman) annual holiday party, leads her to the coveted key—which promptly disappears into a strange and mysterious parallel world. It's there that Clara encounters a soldier named Phillip (Jayden Fowora-Knight), a gang of mice and the regents who preside over three Realms: Land of Snowflakes, Land of Flowers and Land of Sweets. Clara and Phillip must brave the ominous Fourth Realm, home to the tyrant Mother Ginger (Helen Mirren), to retrieve Clara's key and hopefully return harmony to the unstable world. Starring Keira Knightley as the Sugar Plum Fairy, Disney's new holiday feature film "The Nutcracker and the Four Realms" is directed by Lasse Hallström and Joe Johnston, and inspired by E.T.A. Hoffmann's classic tale.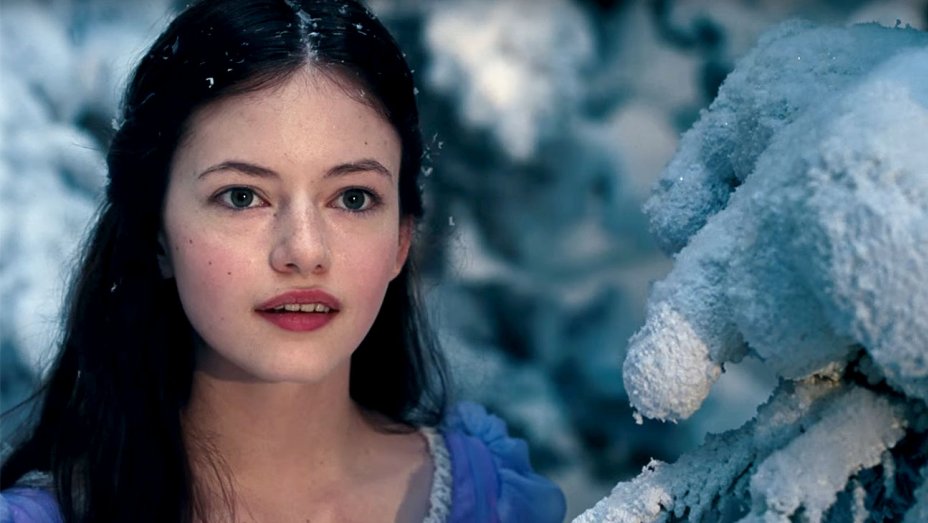 Bonus features include*:
BLU-RAY:
On Pointe: A Conversation with Misty Copeland – Copeland shares the thrill of portraying one of her favorite characters in a whole new way.
Unwrapping "The Nutcracker and the Four Realms" – Dive into the production design, sets, costumes and more that helped transform a beloved ballet into an adventurous movie.
Deleted Scenes –
o The Stahlbaums Arrive- As the Stahlbaums enter the Christmas Eve ball, the butler attempts to announce them to the assembled guests.
o Follow Your Ribbon- Drosselmeyer encourages a reluctant Clara to go find her gift.
o Deleted Scene: Clara Asks About Her Mother- Sugar Plum gives Clara a tour of her mother's bedroom.
o Left, Left, Left, Left, Left- Wandering lost in the forest, palace guards Cavalier and Harlequin quarrel about which way to go.
o Out with the Old- Sugar Plum makes sweeping changes to the palace decor.
Music Videos – "
o "Fall on Me" Performed by Andrea Bocelli Featuring Matteo Bocelli- Experience superstar tenor Andrea Bocelli and his son Matteo Bocelli performing their first duet together in this uplifting song.
o "The Nutcracker Suite" Performed by Lang Lang- Get swept up in a series of images from the movie, set to Tchaikovsky's music and featuring world-renowned pianist Lang Lang.