Guardians of the Galaxy Vol 2 is in theaters May 5th!
This is just a taste of what the red carpet looked like…
One thing I absolutely love? Fancy premieres! Those times when you run into fun celebs and mingle with the stars is something I just don't do in Portland (obviously). So when it was announced that as part of my Guardians of the Galaxy Vol 2 promotion schedule that we would also head to the world premiere, I was pretty excited!
First things first – what do I wear? I ran through 5 different dresses before I settled on this black number. It was floor length with some sheerness to it and different than dresses I had worn in the past. Best of all? It was from Amazon!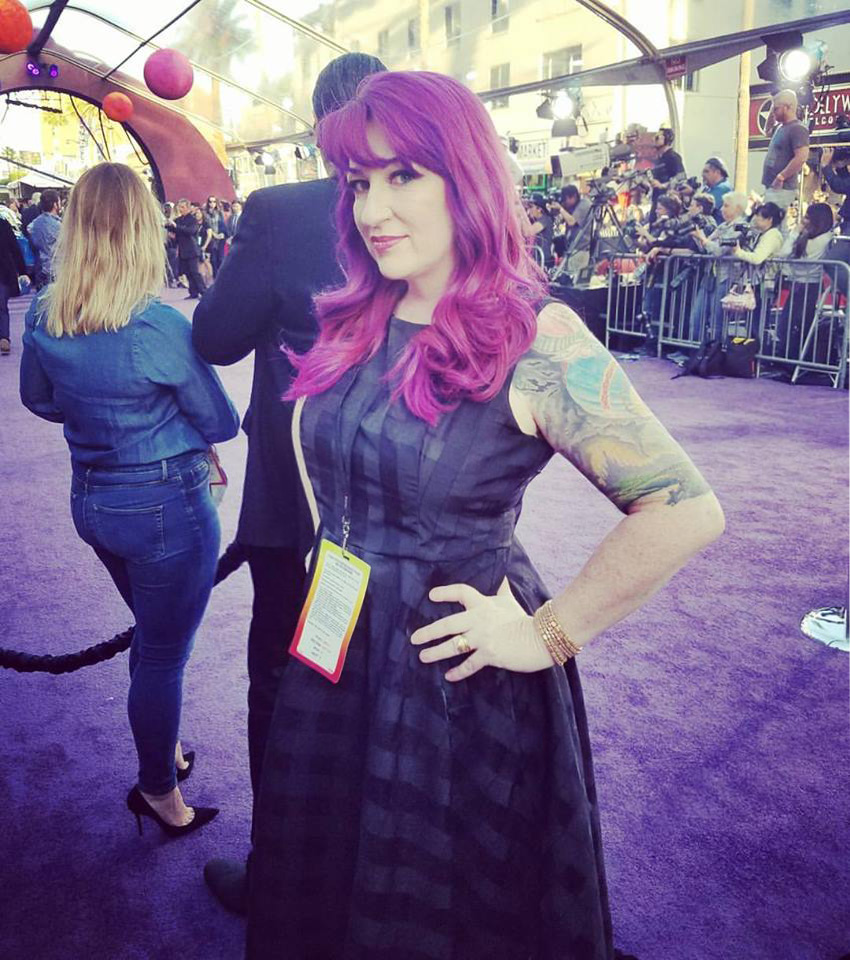 We got to Hollywood Blvd and made our way to the Dolby Theater. This is where the Academy Awards are held every year. In fact,with us bloggers sitting toward the front there is a very good chance I was sitting in the same seat as some of my favorite actors had sat. So one degree of separation from me and Meryl Streep. Maybe…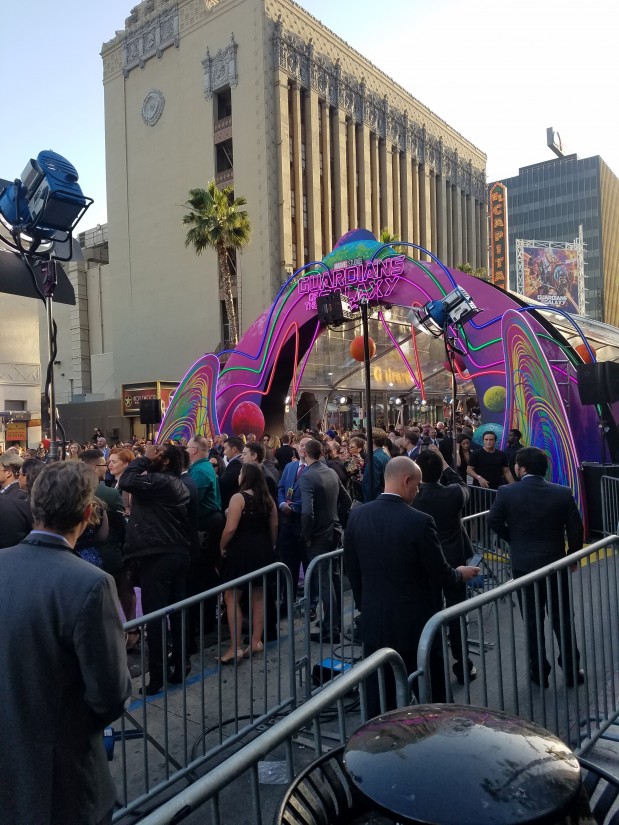 A HUGE Guardians archway led into the area right before the theater. It was crowded with celebs, publicists, and reporters. Spottings included Judy Greer, Sylvester Stallone, Dave Bautista, Twitch, Chris Hardwick and wife Lydia Hearst, Zoe Saldana, Kurt Russell and Goldie Hawn, Josh Gad, Chris Sullivan… the list goes on!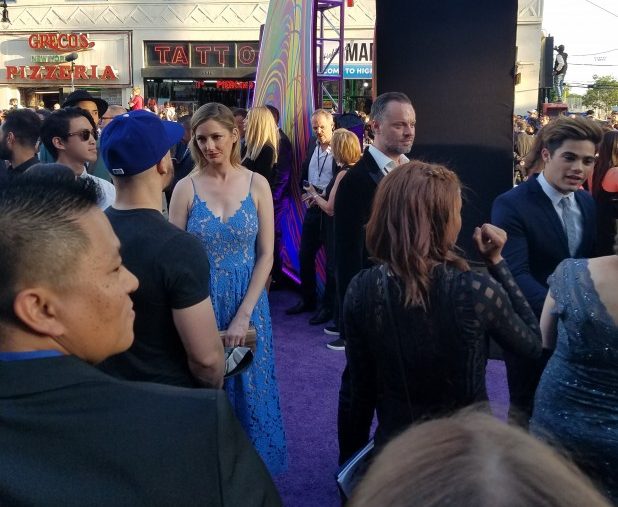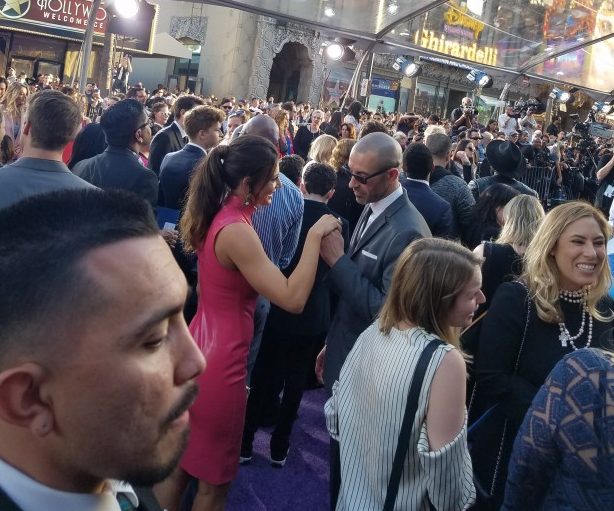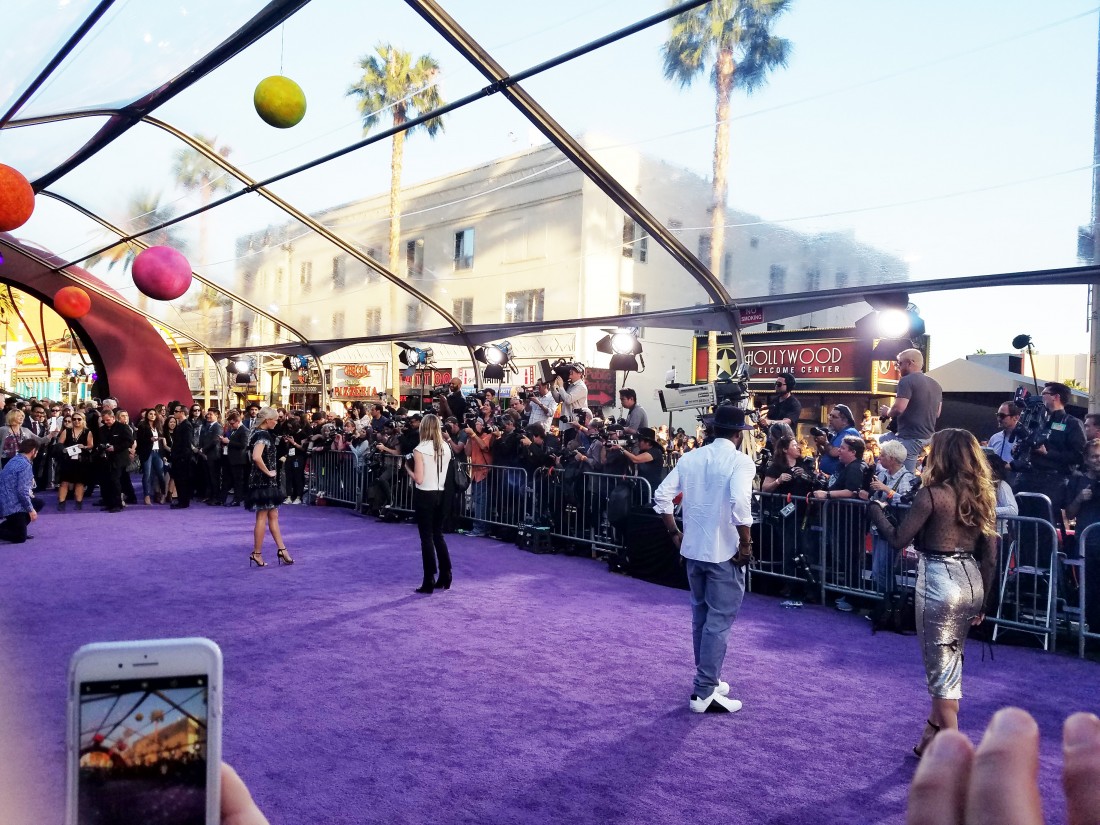 Right before we got into the theater (and before they took our phones away which is normal), I ran into David Dastmalchian who I had interviewed before when he was in Ant-Man. He was so sweet and remembered me!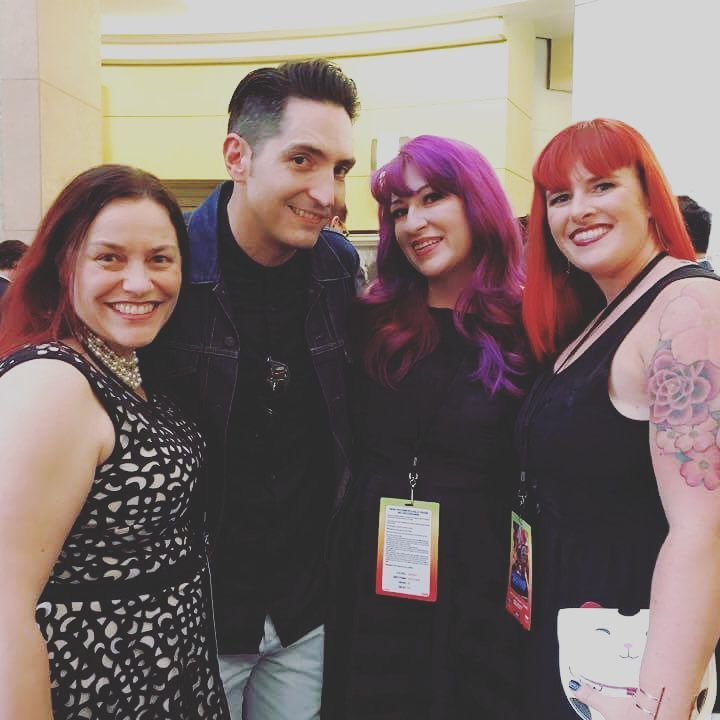 Once we got in the theater I met Josh Gad and Chris Sullivan. Chris is in GotgVol2 as Taserface, but you may also know him as Tobey from This is Us. Being such a big fan of both I was a little excited.
We had the best seats for the beginning of the event – surprise! The entire cast came on stage to introduce Guardians of the Galaxy!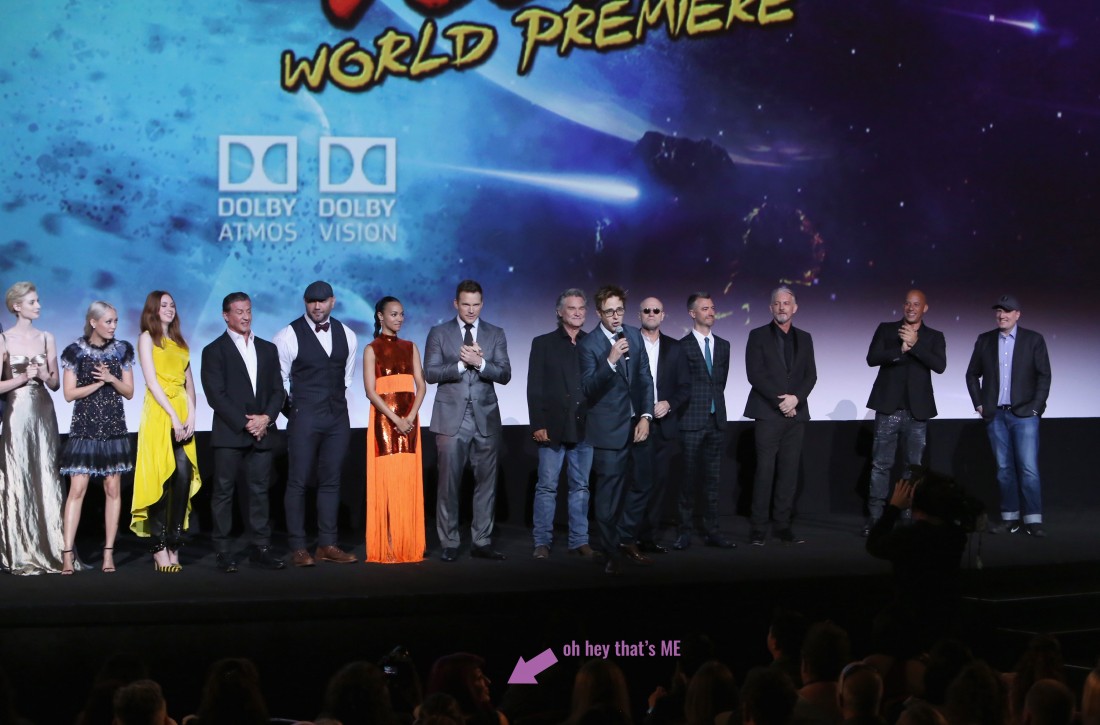 It was a pretty magical evening with a VERY amazing group. And the movie isn't too shabby either! Check out my review HERE!
Guardians of the Galaxy Vol 2 is in theaters May 5th!