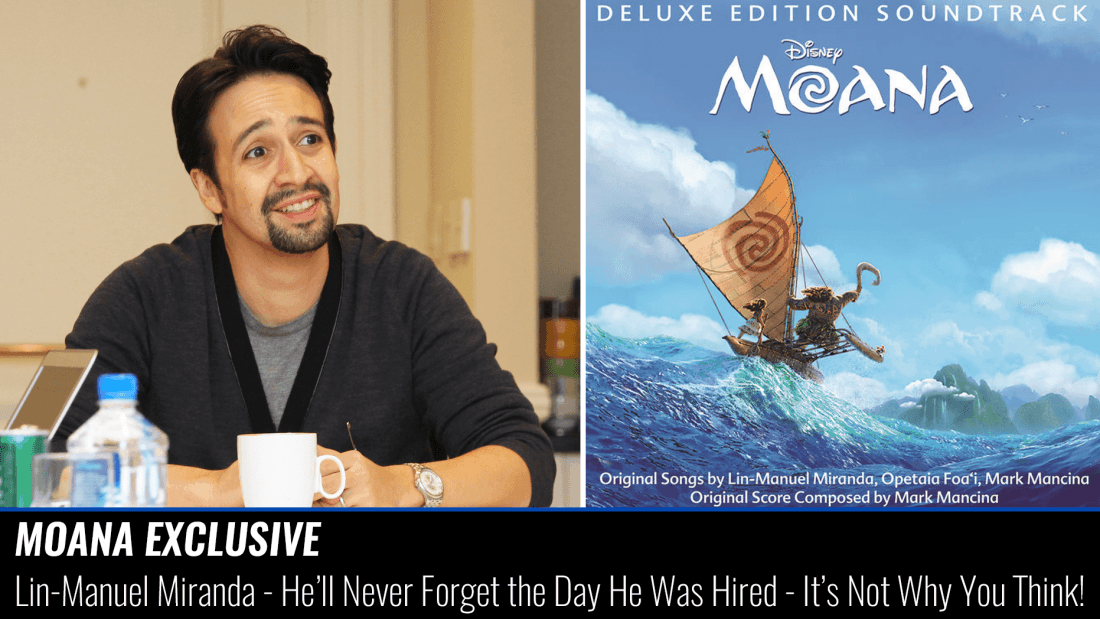 "It's pretty dope", Lin-Manuel Miranda smiled at the notion that he was officially part of the Disney family. As writer of the original songs in Disney's Moana (along with Te Vaka's Opetaia Foa'i and composer Mark Mancini), he has chartered new territory – animation. Which fits him perfectly because Lin-Manuel is a very animated person himself. Moana is in theaters November 23rd.
You can tell by listening to the Moana Deluxe Soundtrack (available now) that Miranda had a lot of fun writing the lyrics. Not only did he lend a pen to them, he also lent his voice in the demo tracks. "Shiny" ultimately sung by Jemaine Clement as Tamatoa the giant hermit crab gets a David Bowie-esque twist when Lin-Manuel Miranda sings it. Other songs that are on the album as demos are sung by various cast members of Hamilton: An American Musical, as he was working on his Broadway smash-hit as he worked on Moana – "any time I was sick of the founders, I'd go sail across the sea." In fact, the day he got hired for Moana was a day he will never forget in more ways than one.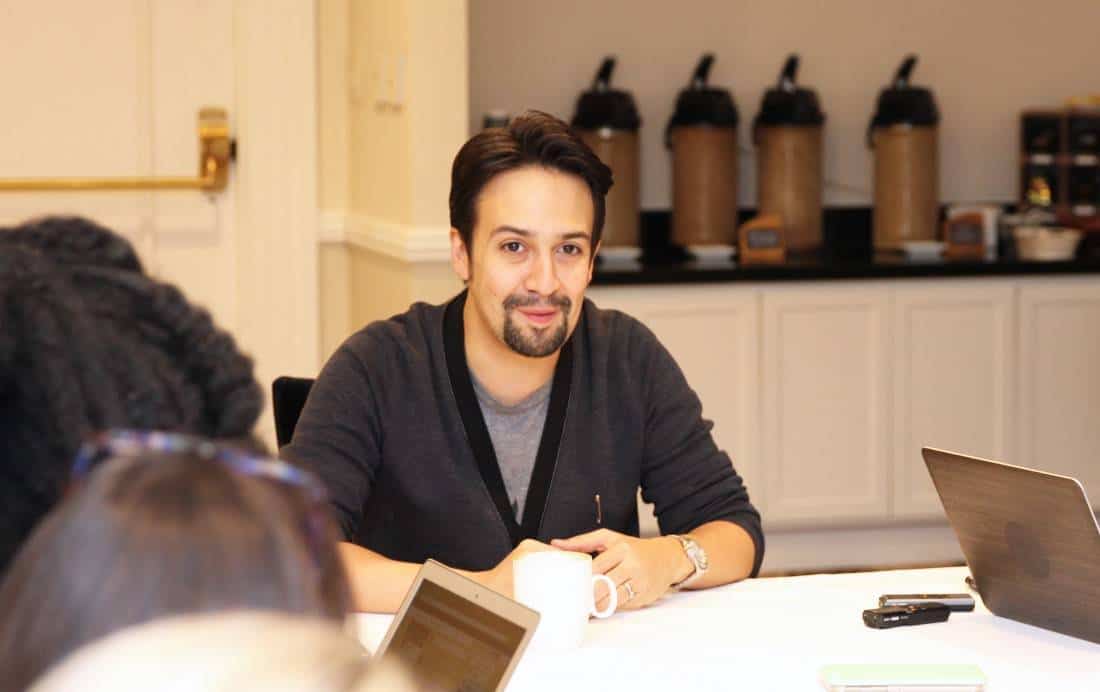 This is the weird day that changed my life.  I woke up one Wednesday, and my wife's a lawyer, she was off to get on a plane to go to a business meeting somewhere else, and she said, "I think you might be a father.  I have to go to the airport." [LAUGHTER] It was like, six in the morning, and I was like, that's great — what? I called her at noon once her flight landed, to confirm that I hadn't dreamt the thing she told me. I got the Moana offer that afternoon.  Then that offer came with a plane ticket to New Zealand, where the rest of the creative team was already doing music research at this music conference in New Zealand.  So I didn't see my wife, and then I got on a plane to New Zealand, and I'm sitting with this secret that we're five weeks pregnant.  So, it was one of those really, like, insane, life-changing weeks.  So that was two years and seven months ago.  I can remember it, because my son turned two last week.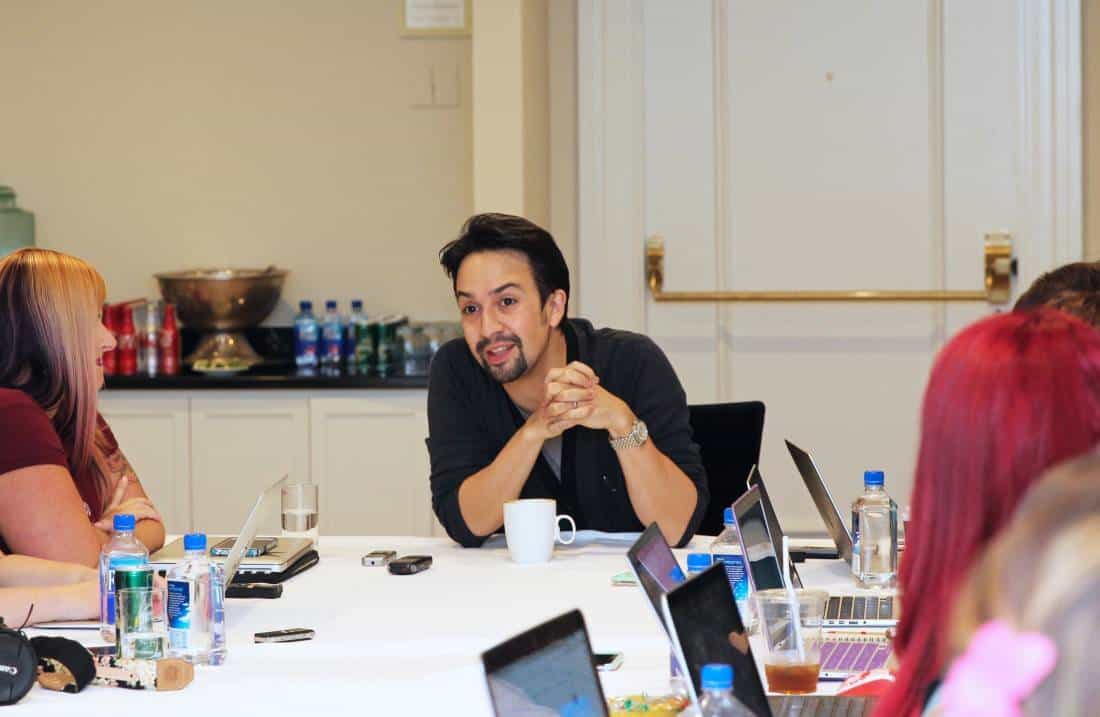 Many don't know exactly how hard Lin-Manuel Miranda worked during this time. Writing two different types of music for two entirely different types of medium had him in his theater constantly. When he sent in demos of him just singing into headphones Disney sent him a top-end microphone. When he wasn't performing he was singing of the ocean. He had meetings every Tuesday and Thursday for Moana all the way up until his final curtain call as Alexander Hamilton on Broadway.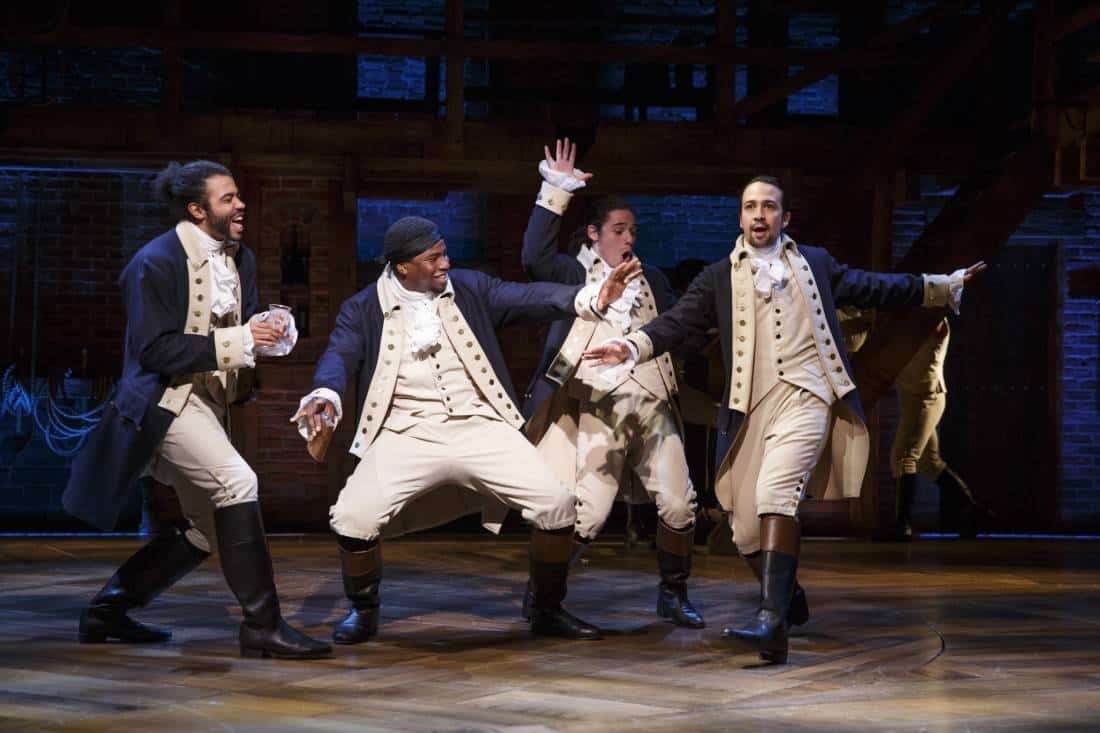 In parts of the movie the character Moana was just being a defiant teen. Miranda decided the best way to write her lyrics for Moana's defining moment ("How far I'll Go")was to go to the source of his own teen angst – his childhood bedroom in Washington Heights.
I literally locked myself up in my childhood bedroom at my parents' house, to write those lyrics. I wanted to get to my angstiest possible place. So I went method on that.  And really because it's a challenging song.  It's not, I hate it here, I want to be out there.  It's not, there must be more than this provincial life.  She loves her island, she loves her parents, she loves her people.  And there's still this voice inside.  And I think finding that notion of listening to that little voice inside you, and, and that being who you are. It first appears when Gramma Tala tells it to her, in the opening number.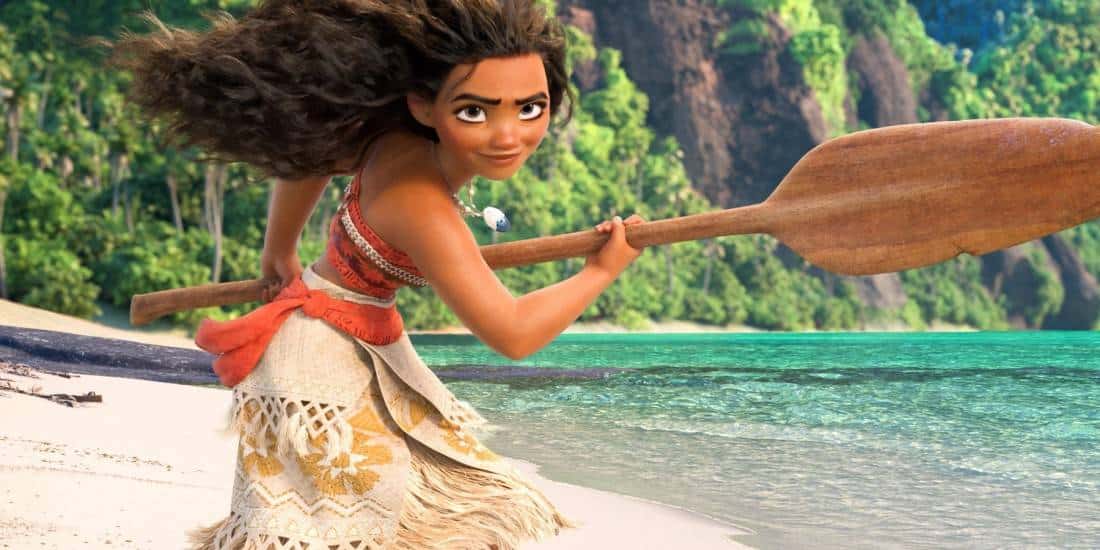 The screenwriters took that ball and ran with it, and that was exciting to see, the sort of give and take between the songs, and the story at large.  But that was a real key to unlocking her.  Really nailing that moment of – it's not about being miserable where you are. I was 16 years old, and I lived on 200th Street, in New York, and I knew what I wanted to do for a living, and I knew where I was, and the gulf just seemed impossible.  I mean, everything just seems so far when you're that age.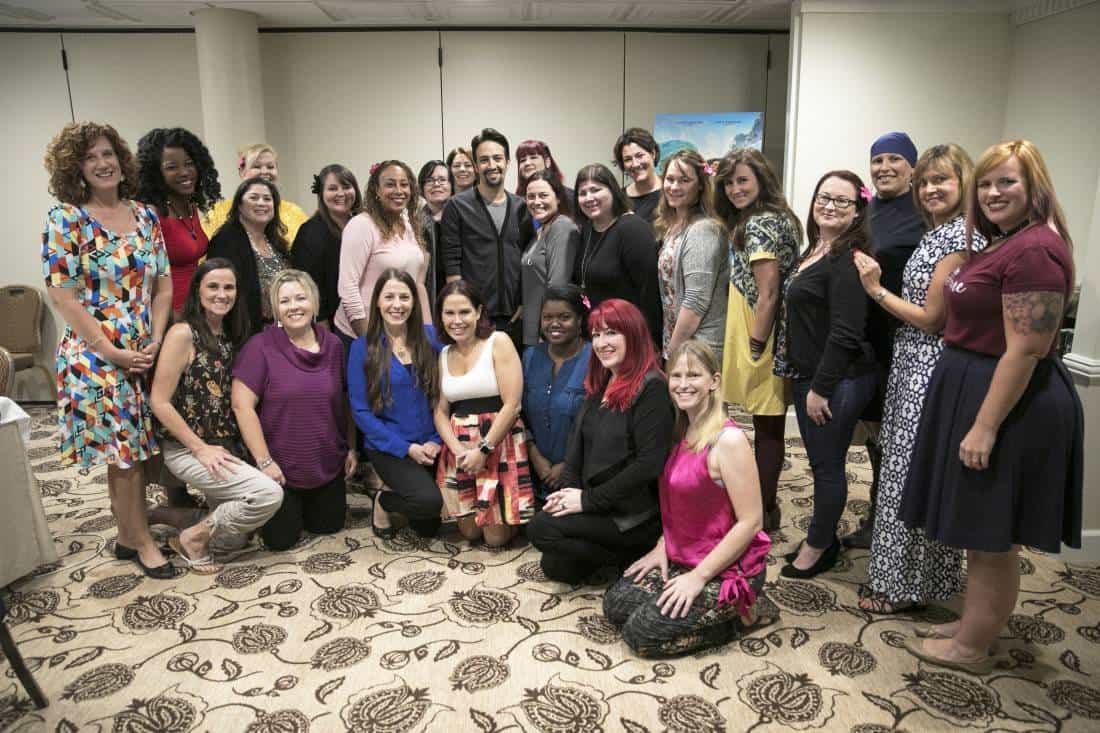 Coming up for Lin-Manuel Miranda is the highly anticipated Mary Poppins Returns, a continuation of the classic in which Lin-Manuel plays new character Jack. He is looking forward to "singing and dancing with Mary Poppins" (played by Emily Blunt) but he never stops wanting to do more. There's the ideas that are still in my head, that were around before Hamilton.
See Moana in theaters November 23rd and listen to the Deluxe Soundtrack featuring Lin-Manuel Miranda, Dwayne Johnson, Auli'i Cravalho, Jordan Fisher, and more NOW! Here's Lin-Manuel singing "We Know The Way":
Oh, and there was also that time he tweeted us…
My first interview was all these delightful women. Tag yourselves! pic.twitter.com/UXv8pf5Nl6

— Lin-Manuel Miranda (@Lin_Manuel) November 13, 2016
All photos © Louise Bishop/MomStart unless otherwise noted