Although the idea of the fairytale princess isn't too antiquated, Disney stepped up the "anyone can be a princess" game in Moana (in theaters November 23rd).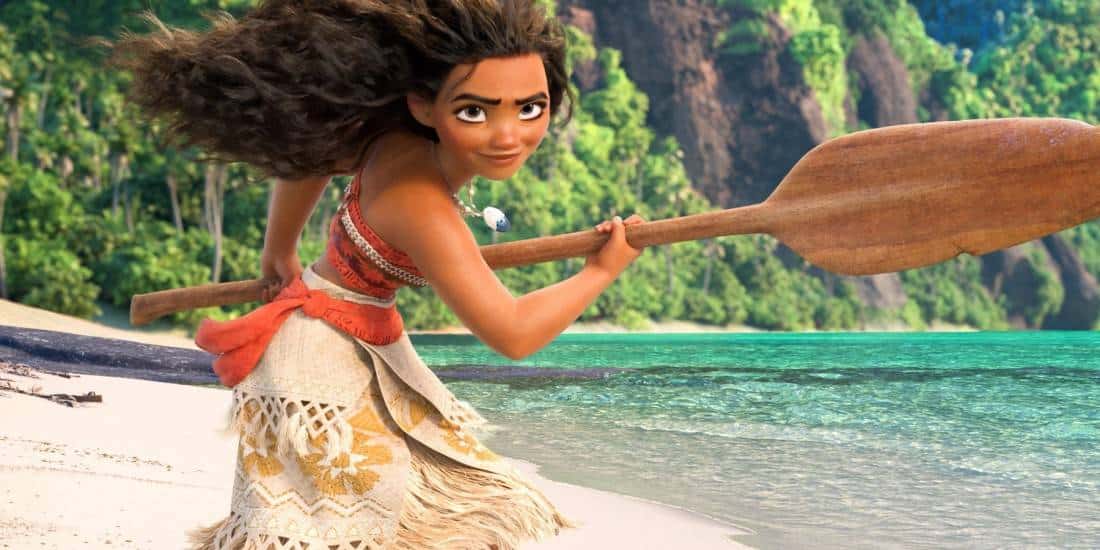 Moana circles around a Polynesian legend about the great demigod Maui (played expertly by Dwayne "The Rock" Johnson). In the legend Maui has brought the islands up from the oceans, provided coconuts for island inhabitants, and pulled the sun closer to help the islands thrive. He also stole the heart Te Fiti which causes a lot of problems for the islanders. Moana (newcomer Auli'i Cravalho's breakout role) is the daughter of chief Tui Waialiki of Motunui (yes, she is a princess of sorts) and is chosen by the ocean to find Maui and deliver him to Te Fiti to restore the islands back to their livelihood.

But Moana isn't like the other Disney princesses. Yes, she wears a dress and has an animal sidekick as Maui points out, but that's about where the similarity ends between traditional and modern Disney princesses. She's not waiting for her prince to come. She doesn't have special powers – although she has a special relationship with the ocean, she doesn't control it. She doesn't have an evil so-and-so. And both her parents are still alive.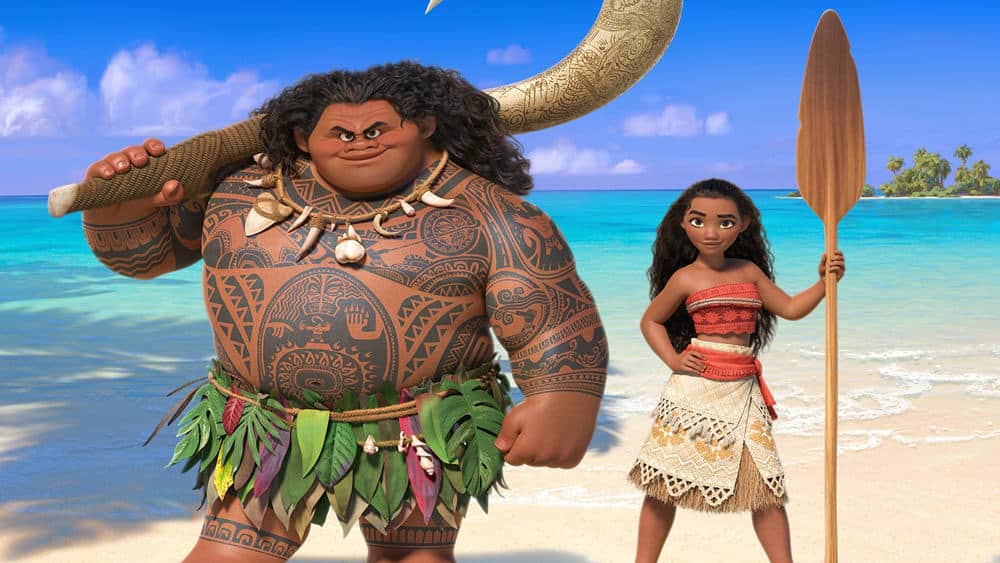 The chemistry between Maui and Moana is beautiful. There's conflict and strife between them with a power-play of who's in charge. The back and forth of a 16 year old girl talking to a thousands-old demigod is pretty much comedy perfection. Moana is like most 16 year olds in thinking they know and can do anything, and Maui is cocky, bull-headed, and thinks only of himself. In the end they have a lot to learn from each other.
The highlight of the film comes from the gigantic crab Tamatoa (voiced by Jemaine Clement) and his love of shiny things. The song number is reminiscent of the Oogie Boogie Man meets Wallace and Grommet meets Mr. Toad's Wild Ride. It's wild, colorful, a bit evil, and hilarious.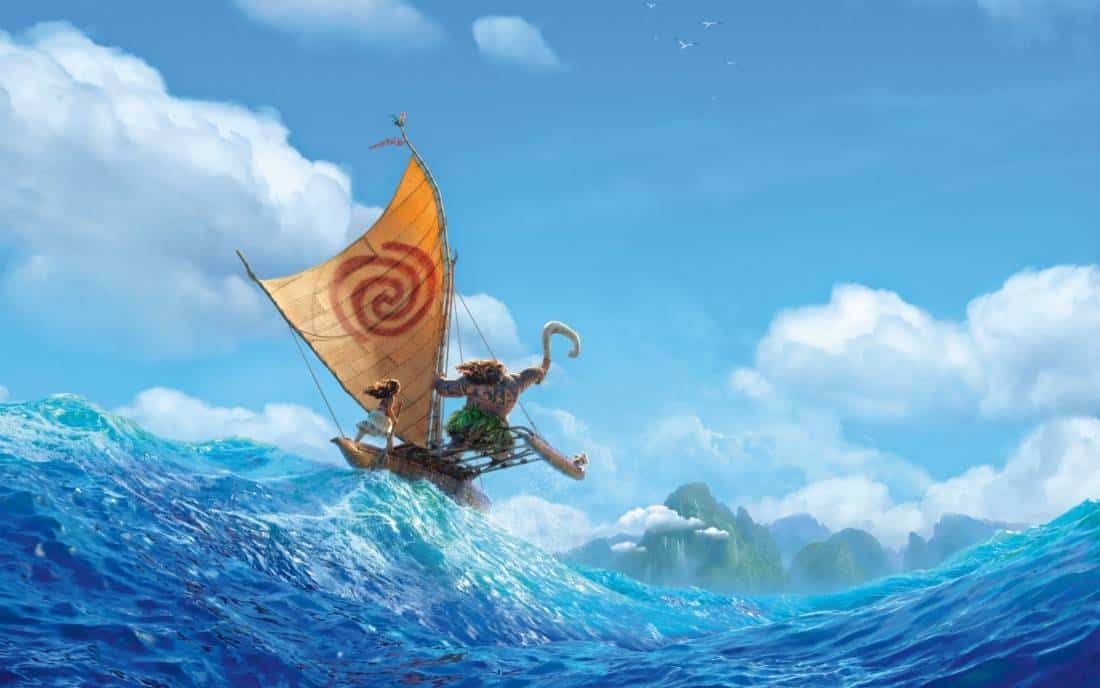 Having musical genius Lin-Manuel Miranda co-write the songs with New Zealand musician Opetaia Foa'i was a brilliant choice. The music is a breath of fresh air. By the end of the year we will all be singing "How Far I'll Go" in the car with the kids and loving every second of it.
Be sure to get to the theater early enough to see Inner Workings, the latest and greatest animated short about the struggles between the brain and the heart. It's light, super entertaining, and if you don't blink you may see Winston, the dog from Feast.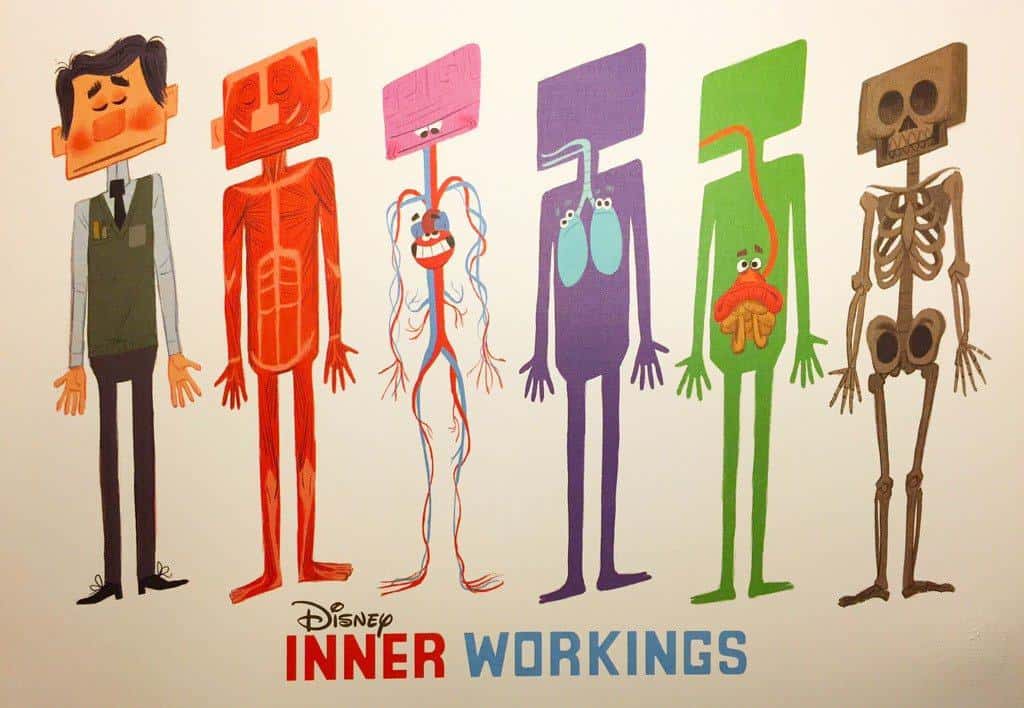 Moana runs 1 hour 53 minutes (BE SURE TO STAY AFTER THE CREDITS) and opens nationwide November 23rd.
Now? Enjoy another favorite part of mine. You're welcome.