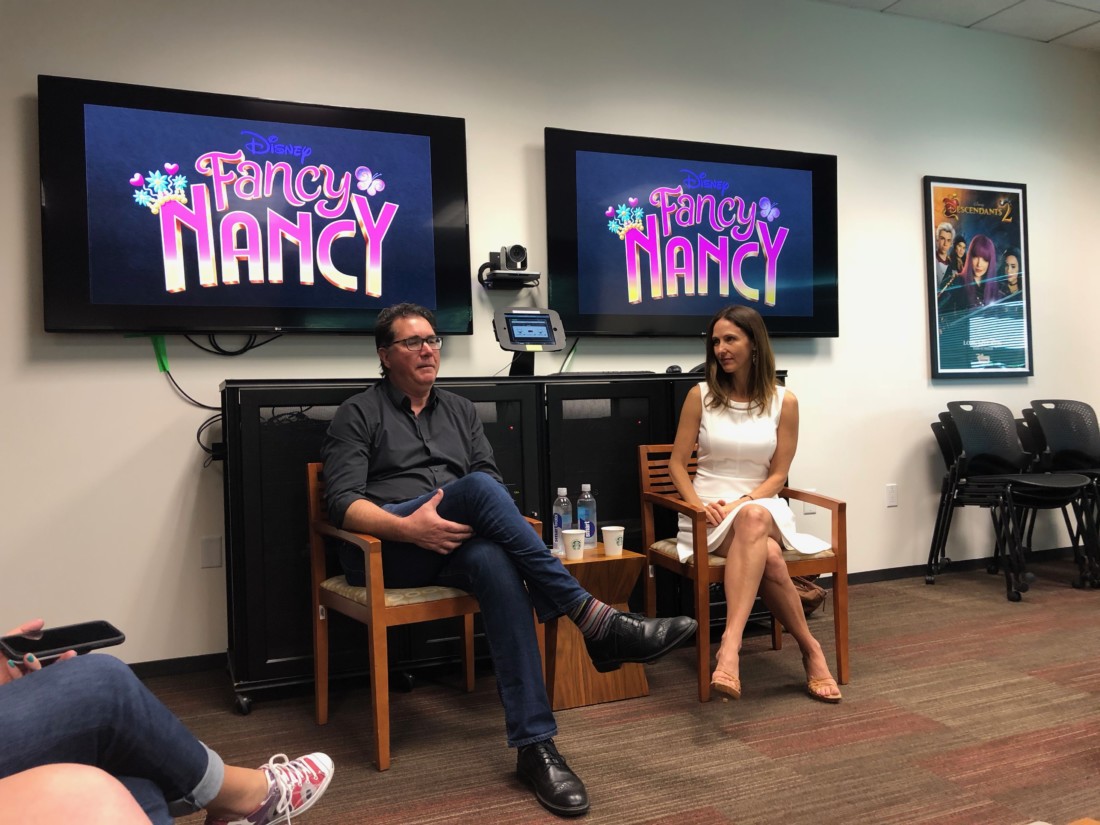 While I was in Los Angeles for Ant-Man and the Wasp I got the opportunity to see something NEW from Disney Jr – Fancy Nancy the series! Chatting with creators Krista Tucker and Jamie Mitchell after screening the first episode shed a lot of light onto the direction of the new series and how it came to be.
Fancy Nancy the Series was 10 years in the making. Being such a popular book series for kids it was only natural that a series would happen eventually and Disney Jr is a perfect home for it.
Fancy Nancy follows Nancy and her friends as they have tea parties, solve problems, and get super creative. In the episode we watched Nancy and her friend decorate her new clubhouse to have a new place to hang out and have tea parties.
The stories don't always follow the books, notes Tucker. There are some original storylines that, although aren't original to the book series, seem to fit in perfectly. The animation is beautifully done with bright colors reminiscent of the books. Color was actually an important factor to the creators for authenticity as Fancy Nancy colors are so specific. Details of the characters are incredible – Disney has been on the forefront of animated processes and it carries over to the television programs. Details like hair and clothing are striking and add to the entire look and feel of the series.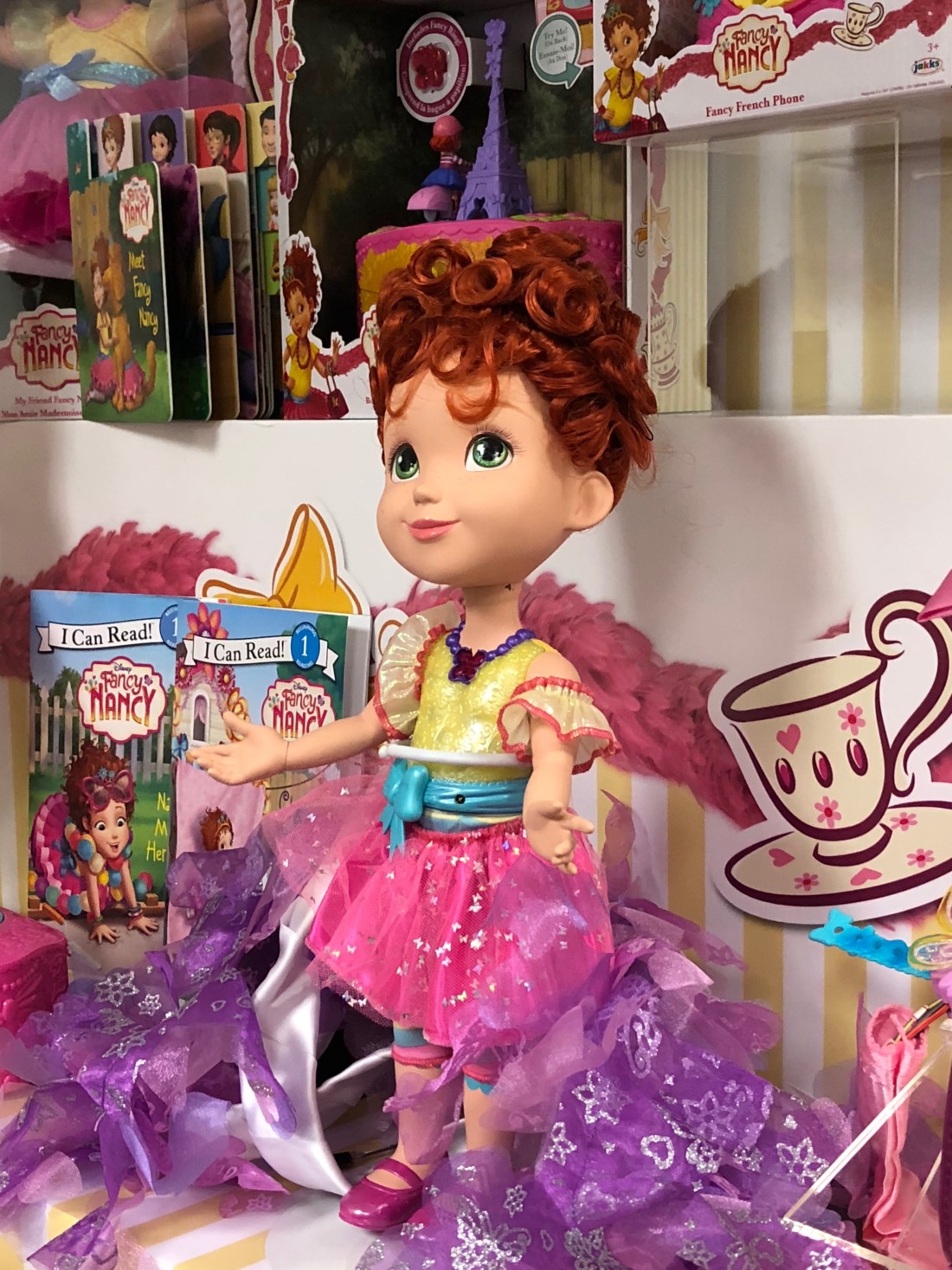 With a new Disney Jr series also comes new merchandise – Fancy Nancy dolls, accessories, even costumes will be available. I will have more on that as the new products roll out, but here's a sneak peek of some of the things you will find at Disney Store, Walmart, and Target (along with other select stores).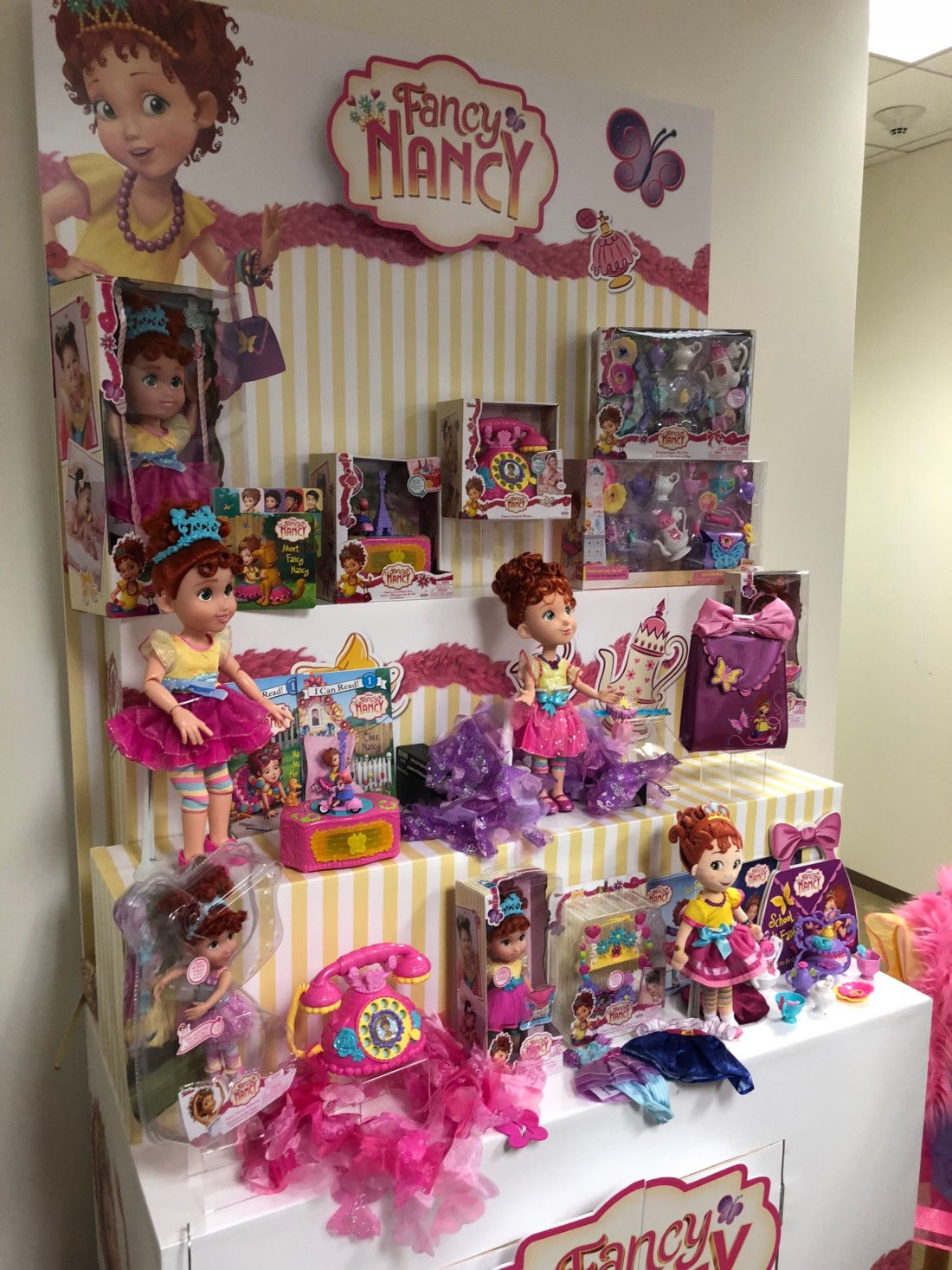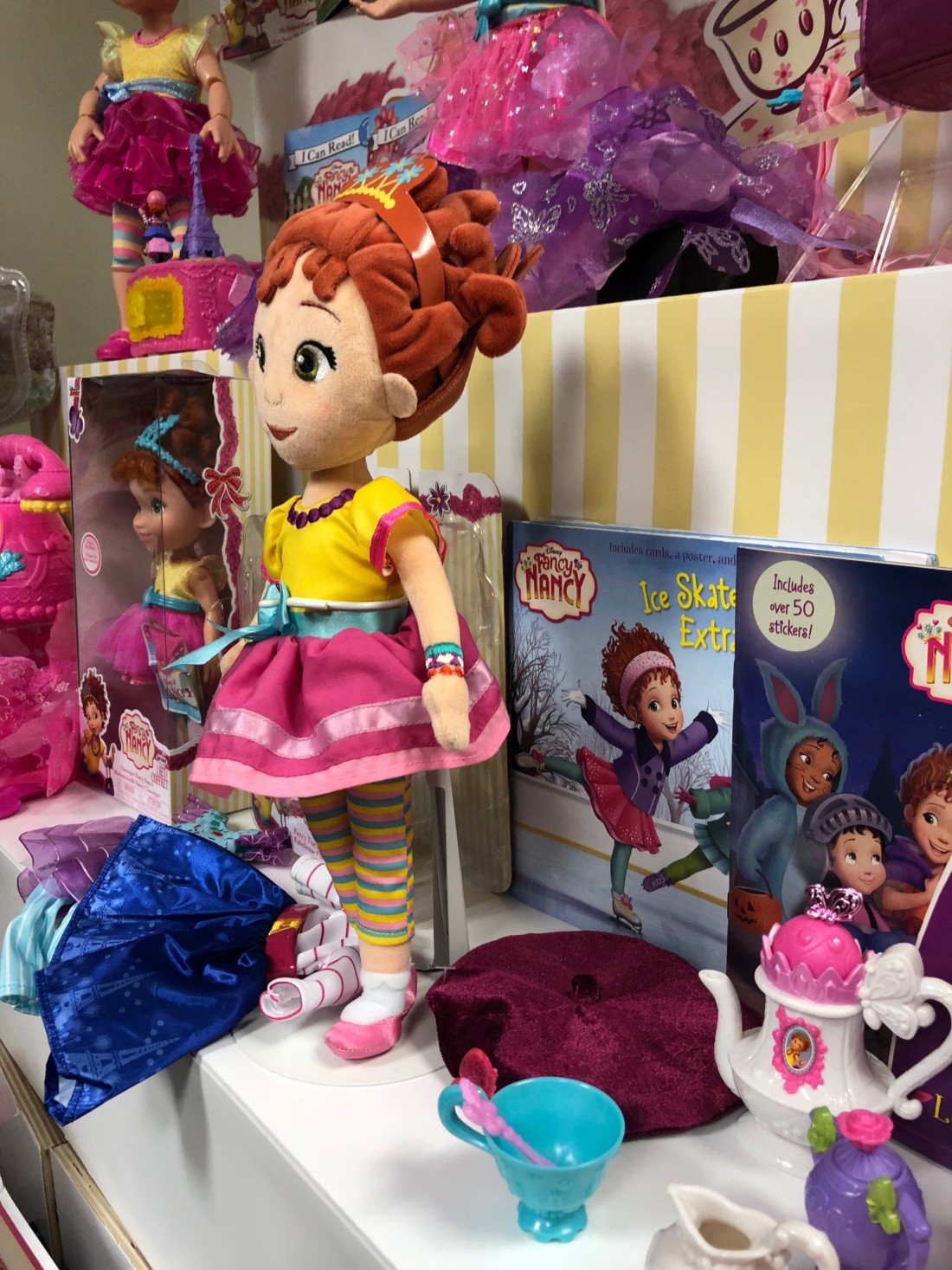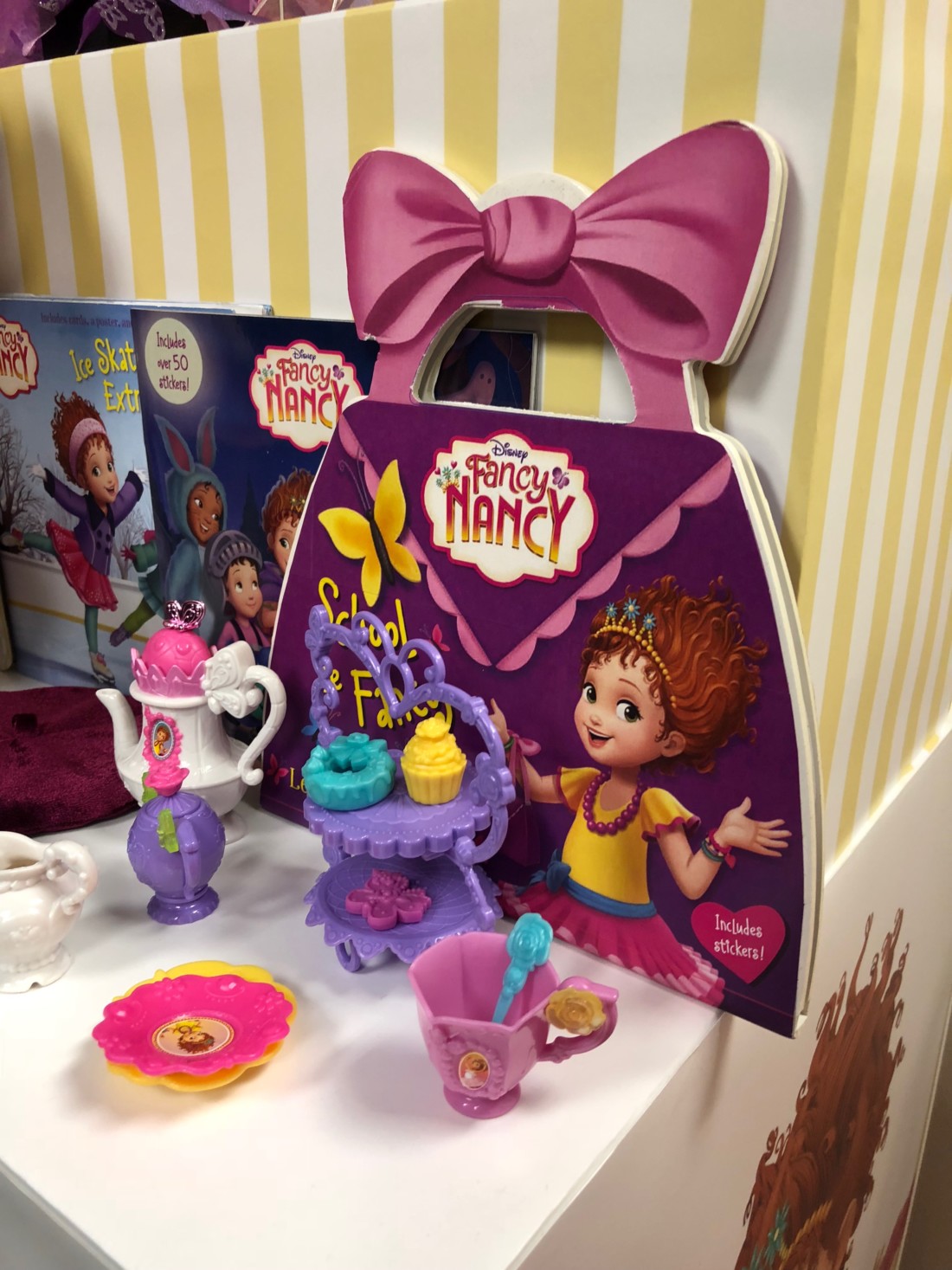 You can see Fancy Nancy on Disney Jr starting Saturday July 14th!