*thank you to Disney for accommodating me in order to facilitate this review.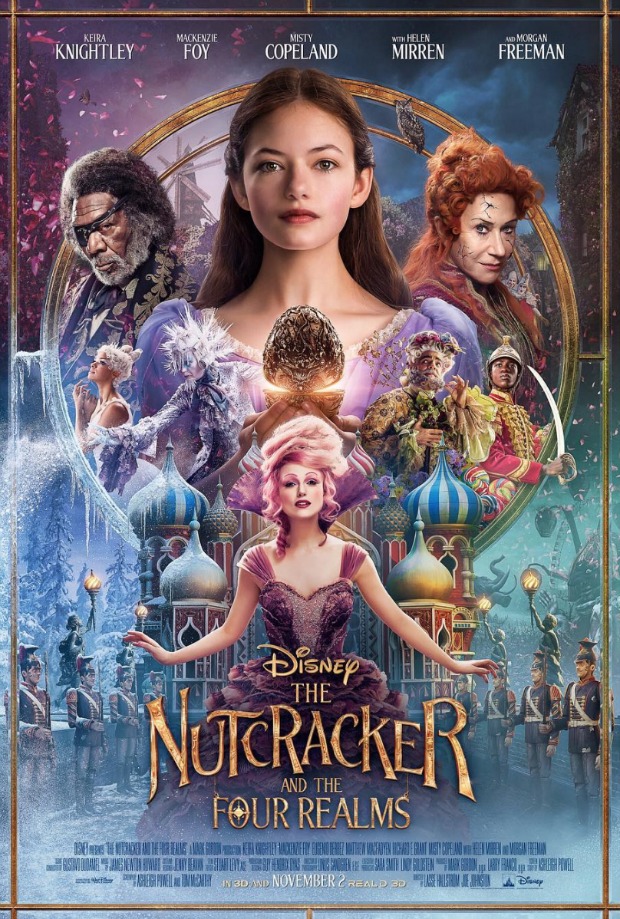 When I first heard about Disney's The Nutcracker and the Four Realms, it was back in 2017 at D23 Expo. It was very exciting to hear that a beloved Christmas tale was getting its own spot on the big screen. In the original play Clara saves the Nutcracker from the Mouse King. This adaptation is quite different but still every bit entertaining.
Warning: Spoilers ahead, read at your own risk!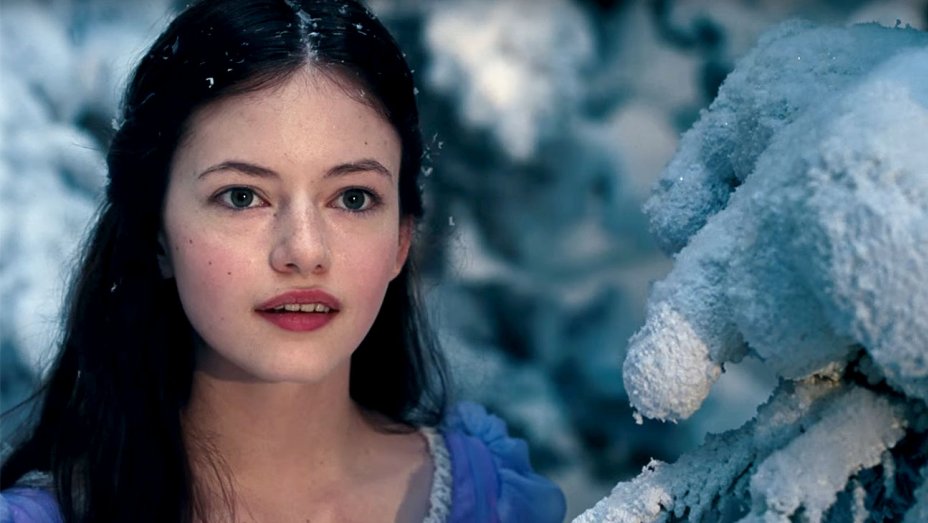 Mackenzie Foy as Clara is absolutely breathtaking. She is a bit older than when she portrayed Renesmee 6+ years ago and shows that she has matured as an actress even though she still not yet old enough to vote. Clara is a headstrong young teen who recently lost her mother and has a special bond with her Godfather Dosselmeyer (Morgan Freeman), as they share a love for creating and mechanics. When Clara's father gives her a gift from her late mother, she is perplexed by it – a silver egg with a peculiar starburst-shaped keyhole. When she discovers is was created by Dosselmeyer she goes to him for answers and, as a result, he gives her a key for Christmas in the most elaborate way possible – by following a gold rope to a large evergreen covered in snow.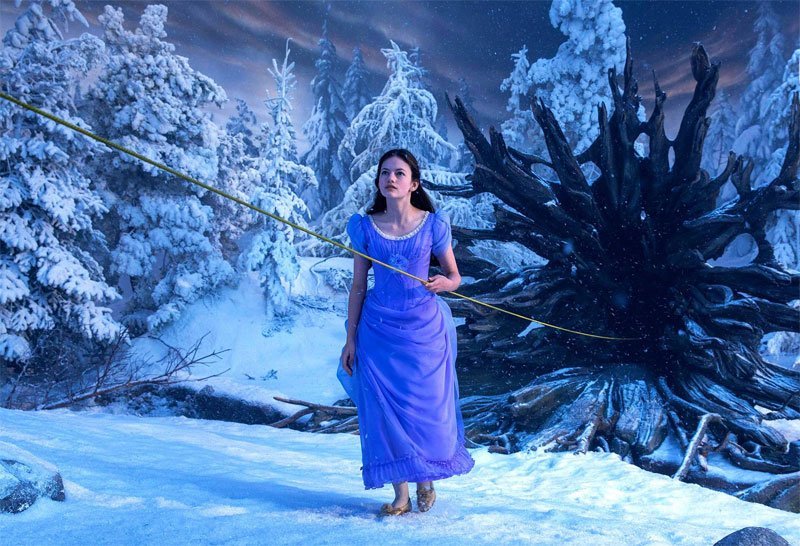 Sidenote, I am absolutely giving my kids their Christmas gifts this way from now on – by following rope or ribbon to each gift.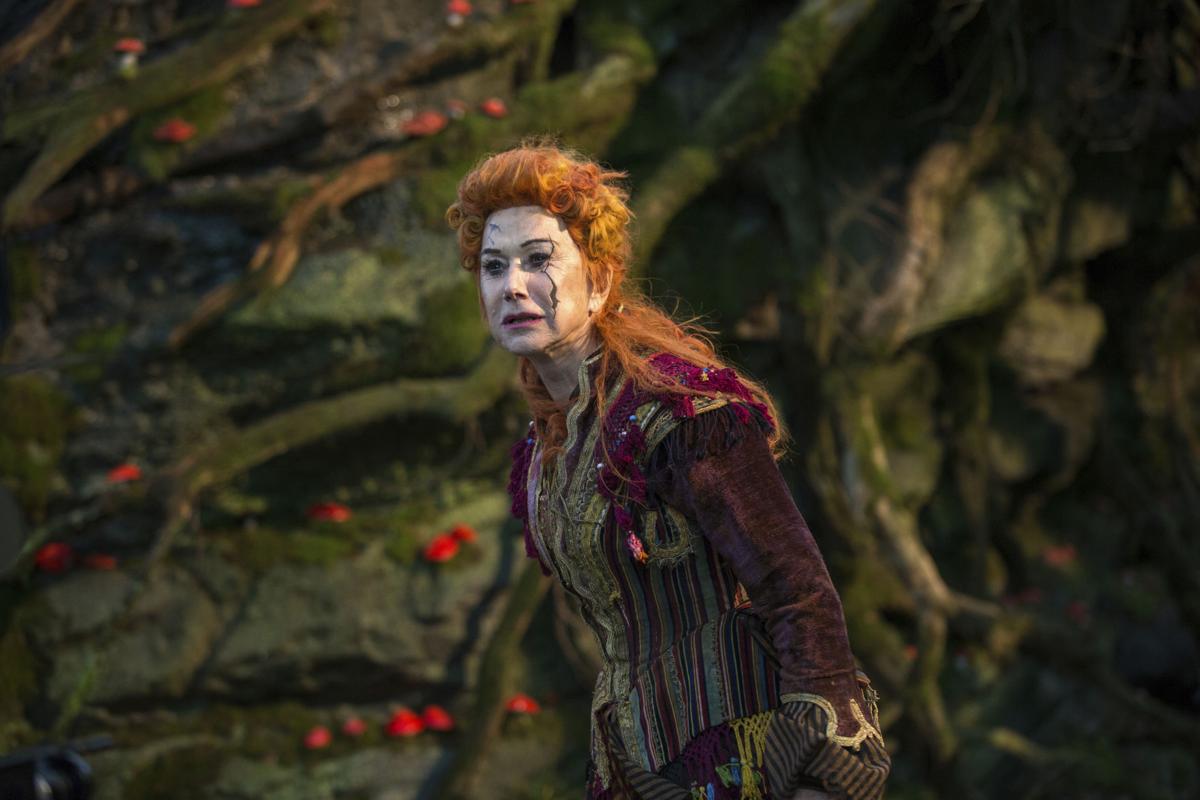 When a pesky little mouse grabs it and runs away Clara chases after him, meeting Phillip (Jayden Fowora-Knight in his introductory role) and discovering in the Realms she is a princess. Now she must help the realms and save the people from Mother Ginger (or does she?).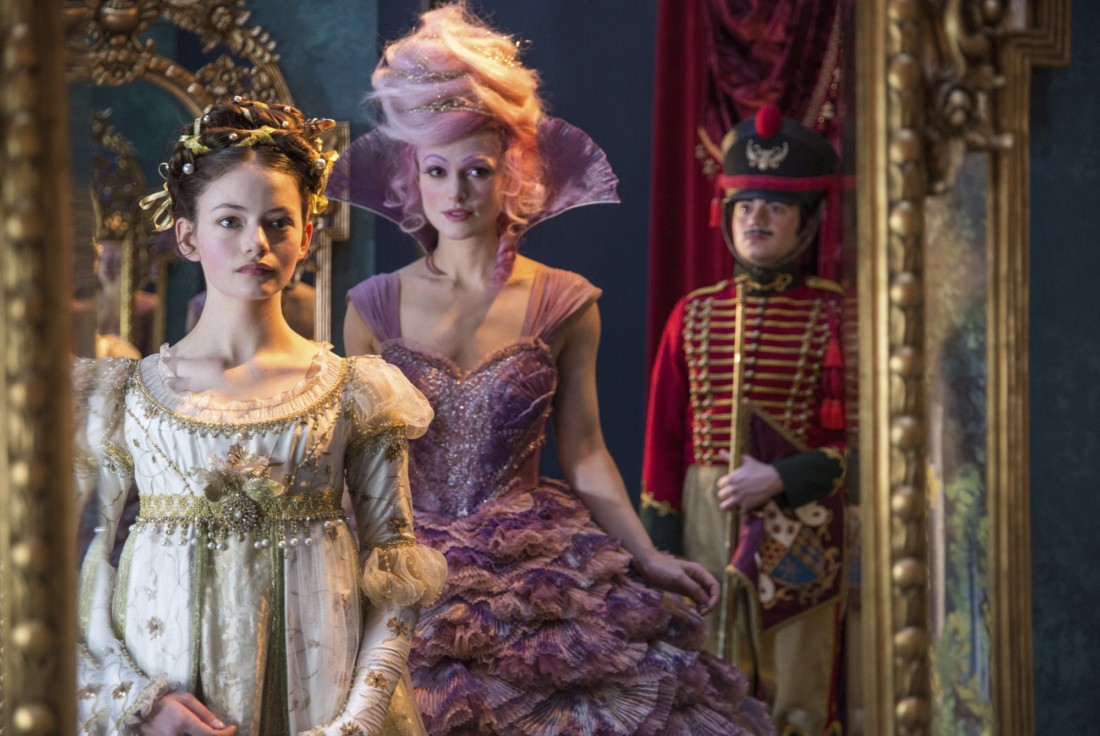 Keira Knightly as The Sugar Plum Fairy is just that – sugary sweet. I always saw The Sugar Plum Fairy as either twittering and awkward or graciously elegant, and this adaptation is definitely the former. Helen Mirren is fabulous as Mother Ginger and definitely underused in my opinion – I would have loved to see more of her character as I found it to be so weirdly interesting.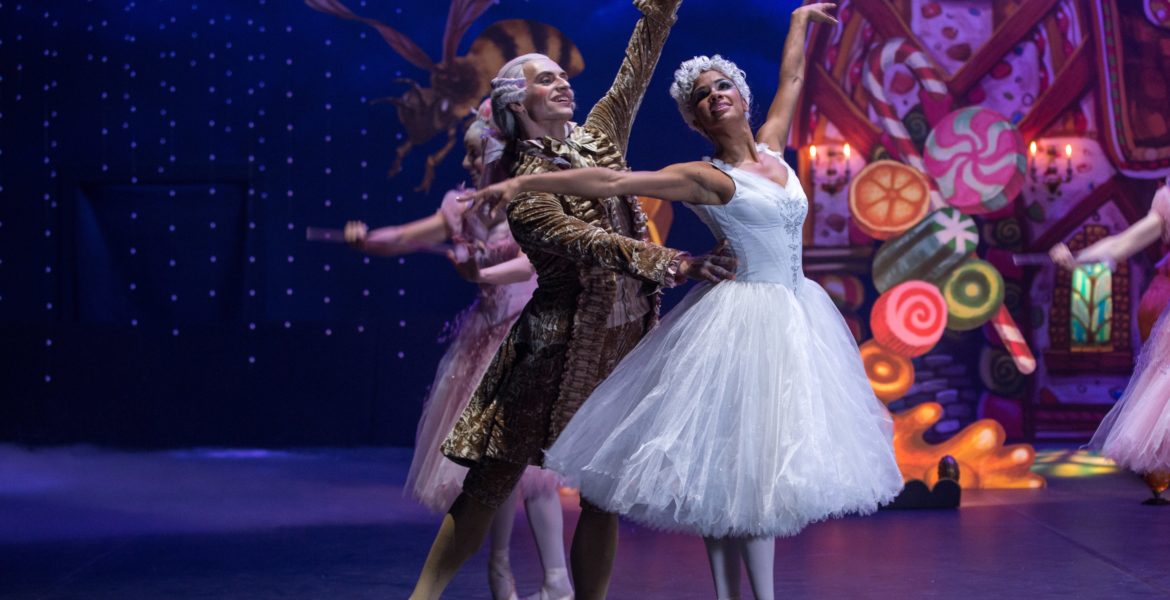 But the true star in this film is only in one scene (plus the closing credits) – Misty Copeland. The Nutcracker and the Four Realms really showcases her beautiful ballet talents and is a treat to watch. I know the story doesn't call for her to be in it any more than she is, but seriously, I could watch her dance all day. Luckily the director adds her own interpretation of The Dance of the Sugar Plum Fairy in the credit scenes so we get another much wanted sight of Copeland.
Is it for kids?
While the story is a children's tale, there are a couple of scenes involving a troupe of toy circus clowns that could be scary in the eyes of some children. There are also some slightly suggestive lines directed at some tin soldiers but it's very mild and will go over the heads of most kids. I would say if you have children who aren't afraid of clowns then this film would be fine. My uber sensitive son would be just fine watching this film. It also clocks in at 1 hour and 40 minutes including credits (which, again you need to stay and watch).

The Nutcracker and the Four Realms is unapologetically weird, visually stunning, and carries on the Disney tradition of strong female leads.
The Nutcracker and the Four Realms is in Theaters NOW
https://www.youtube.com/watch?v=a2vmAttpgrg