Over the weekend I got the privilege of attending D23 Expo courtesy of Disney and got to experience SO MUCH!! This article is all about the exciting things we learned about some of the upcoming Disney live-action films, including Marvel, Star Wars, and what's coming up for live action remakes!
Check out my Disney/Pixar film coverage HERE

1 – The Lion King intro is FRAME BY FRAME identical to the original!
The intro started for us in the D23 Expo Hall and once they showed the ants carrying the leaves in a line my heart burst. I started sobbing immediately because my childhood was right there, but this time living and breathing. When Rafiki cracked open the fruit and rubbed a line of pulpy juice across Simba's forehead with his thumb – just like the original – Simba sneezed – just like the original. Jon Favreau was there to chat about his rendition. He's a master at this type of film – go see The Jungle Book and you will agree. The Lion King stars Donald Glover, Seth Rogen, and James Earl Jones reprising his role as Mufasa. The Lion King roars into theaters July 19, 2019

2 – Mary Poppins is BACK!
Emily Blunt plays Mary Poppins "practically perfect in every way" in Mary Poppins Returns. We learned that the film takes place when Michael and Jane Banks are grown. Michael has 3 children of his own, a failing business, and doesn't ask for help, by Mary Poppins comes anyway.
Emily Blunt is Mary Poppins in the upcoming sequel, #MaryPoppinsReturns. The brand new film opens in theatres December 2018. #D23Expo pic.twitter.com/egxozrpRbr

— Walt Disney Studios (@DisneyStudios) July 15, 2017
Lin-Manuel Miranda plays the lamp lighter and I can't WAIT to see the song and dance in this film! Again, I cried when Emily Blunt talked about filling the shoes of Julie Andrews and the impact the original had on her as a child, saying it was "comforting". Mary Poppins is in theaters December 25, 2018 and you better believe I will be at the theater that day.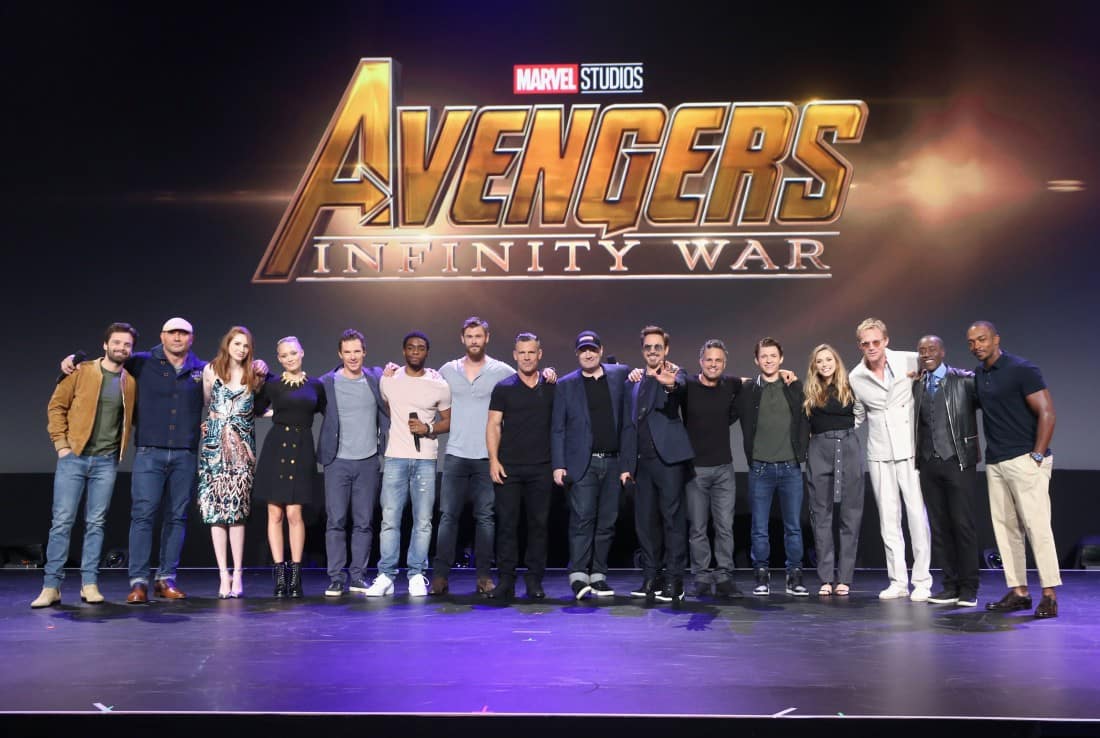 3 – It's an Intergalactic Battle for our Marvel superheroes!
We got a glimpse of Marvel's Avengers: Infinity War and there is SO MUCH TO TALK ABOUT. Why does Captain America have a scruffy unkempt beard and look like an artisan-beer-making-hipster? Why is Black Widow blonde? WHY IS THOR UNCONSCIOUS IN SPACE??! So many questions….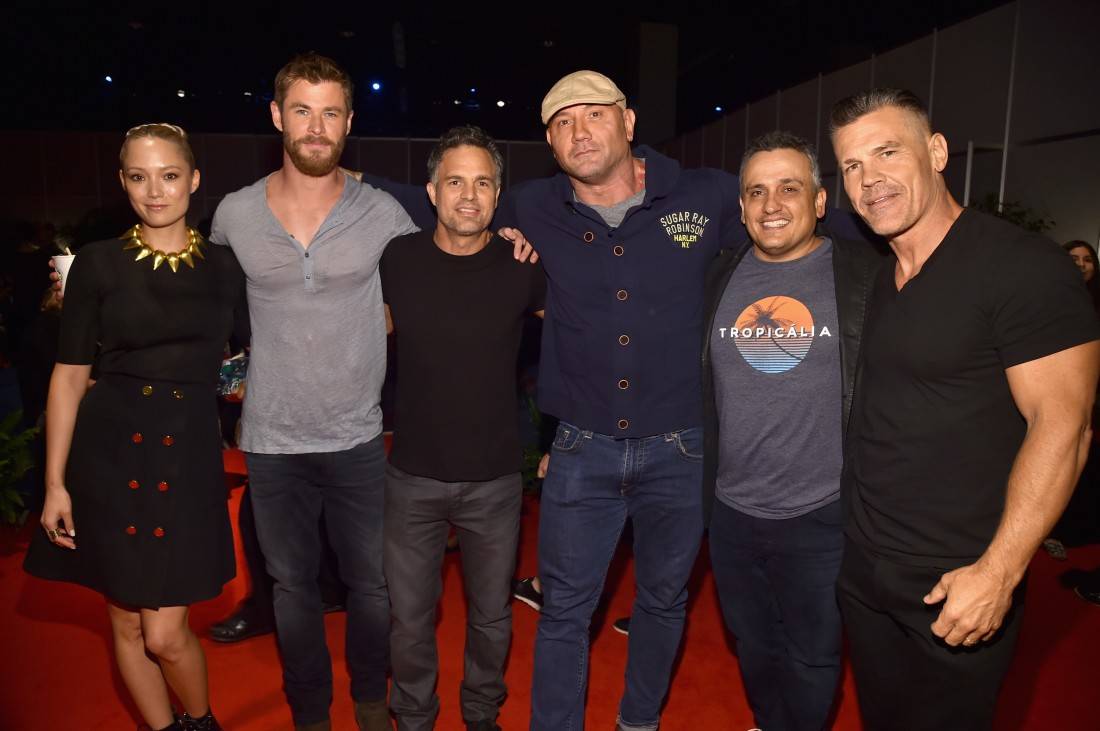 At the D23 Expo panel we were treated with an appearance by most of the avengers including Mark Ruffalo, Robert Downey Jr, Benedict Cumberbatch, Josh Brolin, Dave Bautista, and more. The plot is around Thanos, but that's really all we know. So many questions… Avengers: Infinity War is in theaters May 4, 2018.

4 – Star Wars: The Last Jedi is gonna be EPIC.
Daisy Ridley, John Boyega, Gwendoline Christie, Laura Dern, Mark Hamill, and Benicio Del Toro were all there to talk about the latest in the Star Wars installments, but they weren't giving too much information. I did learn that Laura Dern was saying "pew pew pew" when shooting her weapon. Otherwise all we know is that Rey will train, Finn and Poe will reunite, and Luke may have some lines. maybe. Oh, we also got to see a COOL behind the scenes of making the film!  Star Wars: The Last Jedi is in theaters Dec 15, 2017.

5 – Oprah is BACK on the big screen!
Ok, so we already knew that. But we DID get to see a beautiful trailer for A Wrinkle in Time. The book was one of my favorites as a child, so I am thrilled to see it come to life in a way that only Disney can do! A Wrinkle in Time  stars Chris Pine, Oprah Winfrey, Reese Witherspoon, and Mindy Kaling and is in theaters March 9, 2018.

6 – Tim Burton is directing the live-action version version of Dumbo!
Plus the cast was announced! The film stars Colin Farrell as Holt Farrier, a former circus star and war-veteran charged with the care of a newborn elephant whose oversized ears make him a laughingstock of an already struggling circus. Nico Parker and Finley Hobbins were cast as Holt's children, who discover that Dumbo can fly. Danny DeVito portrays circus owner Max Medici who tries to capitalize on the novelty. And Michael Keaton is persuasive entrepreneur V.A. Vandevere who swoops in with aerial artist Colette Marchant, portrayed by Eva Green, to make Dumbo a star. Katterli Frauenfelder, Derek Frey, Ehren Kruger and Justin Springer are producing from a screenplay by Kruger. We got to see the animatronic Dumbo character onstage and he's so adorable! I can't wait to see the new technology being used in this film! Dumbo will be in theaters March 29, 2019.
Here's a FULL list of Disney Live Action Films coming up!
Thor: Ragnarok: November 3, 2017
Star Wars: The Last Jedi: December 15, 2017
Black Panther: February 16, 2018
A Wrinkle in Time: March 8, 2018
Avengers: Infinity War: May 4, 2018
Untitled Han Solo Film: May 25. 2018
Ant-Man and The Wasp: July 6, 2018
Mulan: November 2, 2018
The Nutcracker And The Four Realms: 

November 2nd, 2018

Mary Poppins Returns: December 25, 2018
Captain Marvel: March 8, 2019
Dumbo: March 29, 2019
Star Wars: Episode IX: May 24, 2019
The Lion King: July 19, 2019
*all photos Jesse Grant/Getty Images for Disney