When I got to sit in on the Disney Parks Panel I saw one major theme… Star Wars!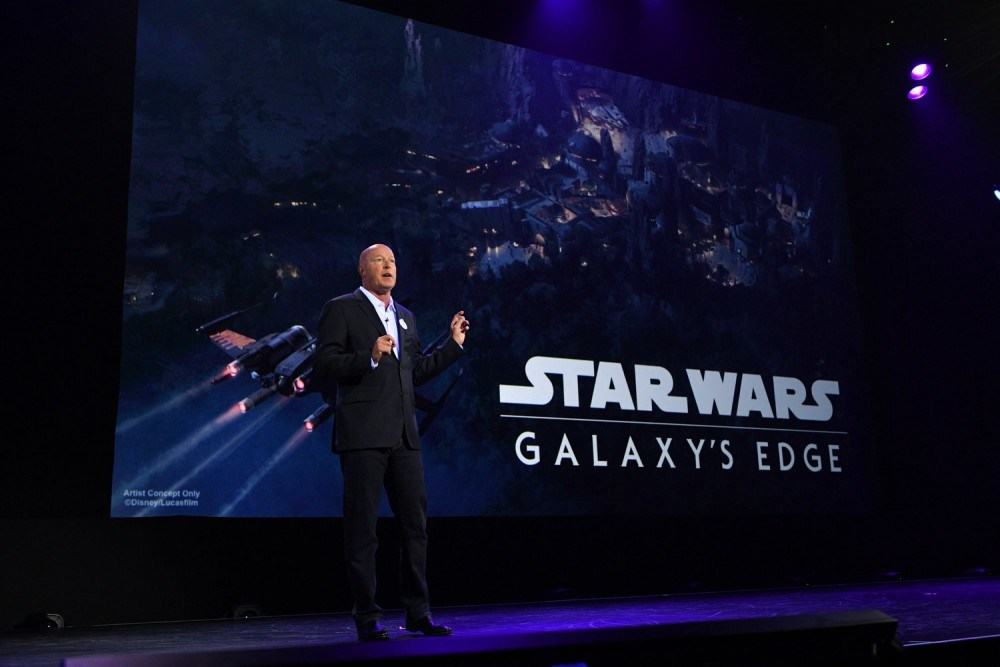 Not only did the Star Wars lands get an official name – Star Wars: Galaxy's Edge – but it also got an opening date for both parks. Star Wars Galaxy's Edge will first open at Disneyland and then Walt Disney World in 2019. The lands will include themed characters, food, and attractions. Guests will even get to take control of the Millennium Falcon in a top-secret mission.  The new land will make you feel like you are in another world! Check out the rendering in the video below:
Not only did we learn about Star Wars: Galaxy's Edge, but it was also announce that Walt Disney World will get a new hotel – all 100% Star Wars! From the moment you check in you are given a character. The hotel will be a fully immersive experience, every view a Star Wars view, every person you meet will be a Star Wars character. I am BEYOND thrilled for this, there hasn't been anything like it before!
Reservations have not yet been announced but I am sure it will book up quickly, so keep an eye out for an announcement.
In More Disney Parks News…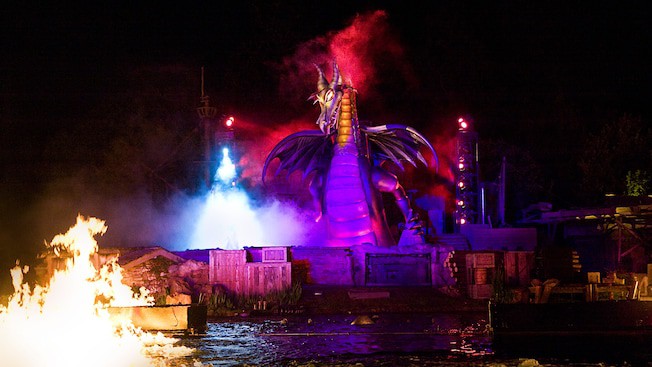 Fantasmic has returned! It was announced that the iconic river show Fantasmic was returning better than ever. There were 4 sneak peek shows over Friday and Saturday last week, and I caught a glimpse of it while I was at Disneyland. Maleficent's Dragon was INSANE!! It's a definite must-see when you head to the park.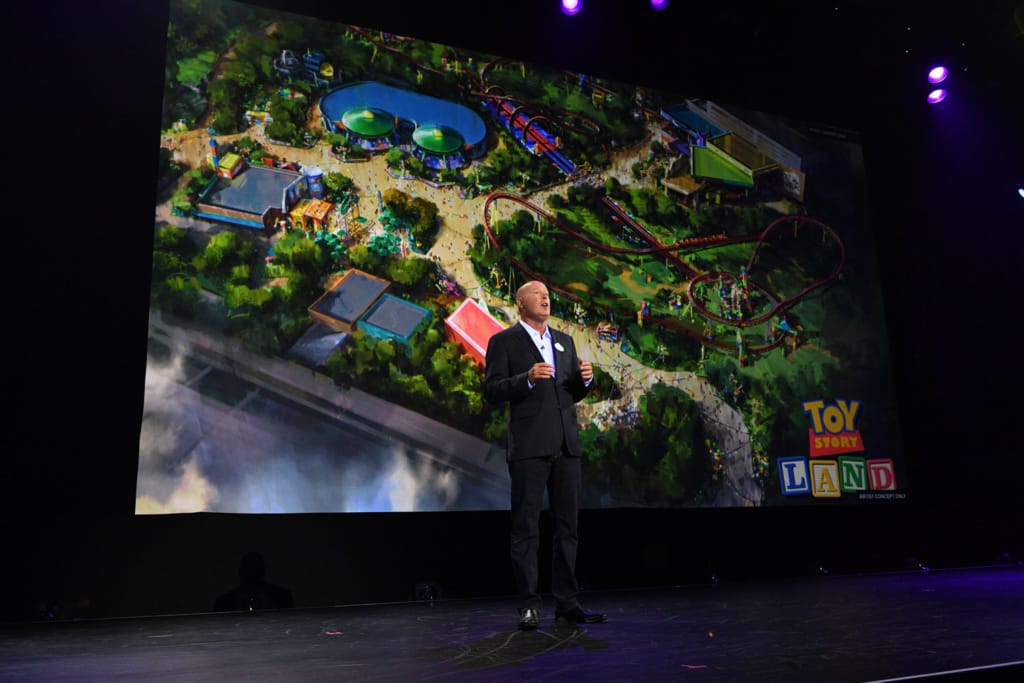 Pixar Pier will be happening too! Our favorite Pixar characters from Toy Story, Inside Out, The Incredibles and more will be opening in 2018 at Disney's California Adventure to coincide with Toy Story Land at Disney's Hollywood Studios in Florida and Pixarfest at  Disney's California Adventure, complete with a new fireworks show for a limited time. This should prove to be a fun experience for kids of all ages!
Also coming to Disney's Hollywood Studios is a new ride called "Mickey and Minnie's Runaway Railway" which will feature a new technology to immerse riders into classic Disney cartoons.
Walt Disney World will also be getting a fleet of "Minnie Vans" to take Disneyland Resort guests to and from the parks in style. These Minnie Vans will feature Minnie's iconic polka dots and will be able to accommodate large families easily.
PLUS – a whole new transportation system called Disney Skyliner will give guests a birds-eye view of Walt Disney World Resort. This brand new system will connect Disney's Art of Animation, Pop Century and Caribbean Beach resorts, as well as the proposed new Disney Riviera Resort, with Disney's Hollywood Studios and the International Gateway at Epcot.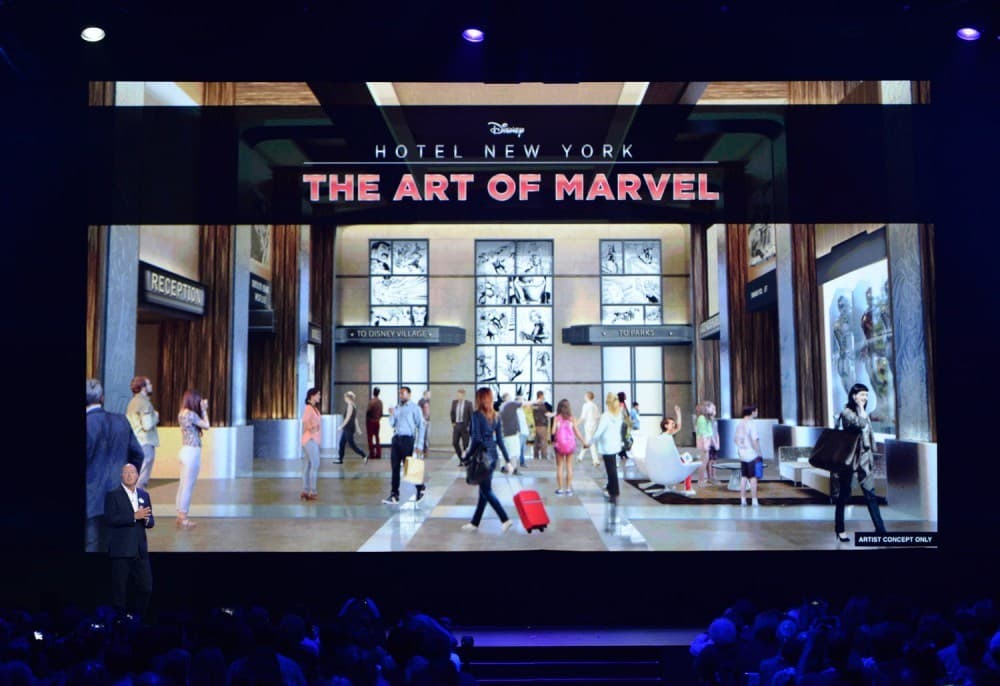 Disneyland Paris will also get a whole new resort! The Art of Marvel will feature Marvel superheroes such as Iron Man, Spiderman, and Thor and will display the iconic costumes of our favorite Marvel characters.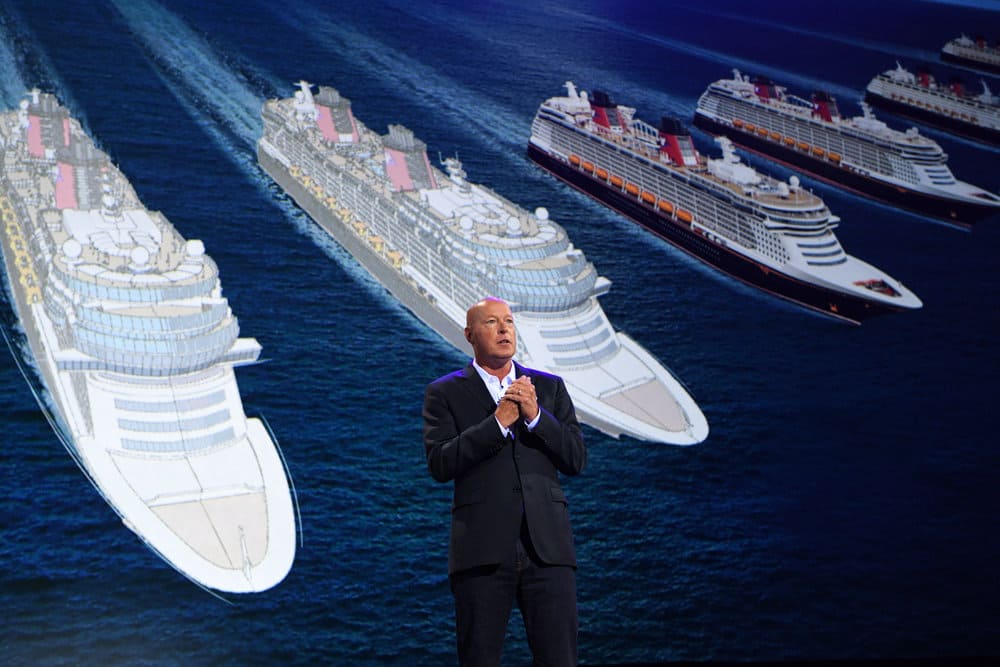 Additionally Disney Cruises will be getting 3 new ships by 2023, nearly doubling the current fleet!
Also coming to Walt Disney World – Epcot Center will get a Ratatouille themed ride, Magic Kingdom will get a Tron themed ride and will also get their own Guardians of the Galaxy thrill ride! Plus Mission:Space will show you the world in a whole new light and will include a space-themed restaurant.
So much coming to Disney Parks and Resorts – what are you looking forward to?