Psst – Zootopia is available now on DVD/Blu-ray 😀 (Get it here)
Ok, not really. But kind of?
When I was in Los Angeles last month I went to DisneyToon Studios. While DisneyToon is not the place where Zootopia was made (that was at Disney Animation Studios, totally separate place and currently under construction), it WAS totally equipped with Zootopia everything.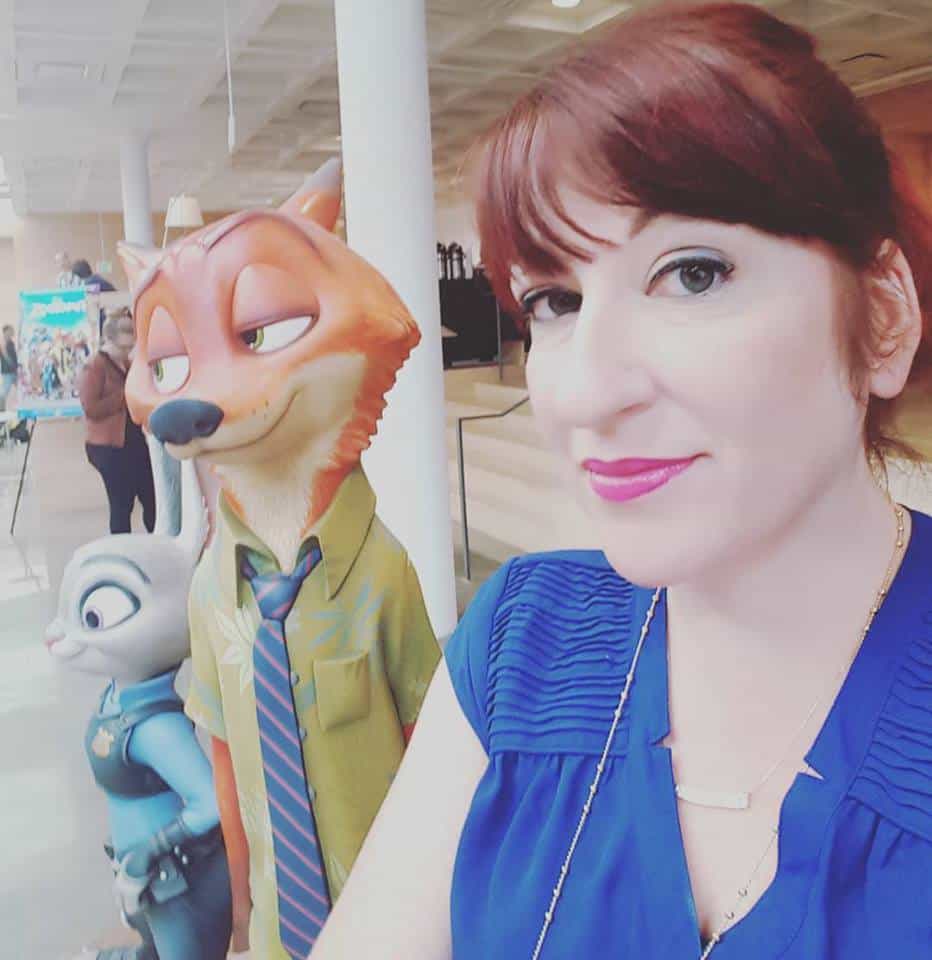 There were even statues of my favorite dynamic duo, Judy Hopps and Nick Wilde.
While I was there I met with Paul McGrath, dialogue mixer for Zootopia. He was cool enough to let me play in the sound booth!
Paul has done a ton of animated dialogue mixing. Before Zootopia he was the dialogue mixer for Planes: Fire & Rescue, Phineas & Ferb, and the upcoming Disney's Moana. He's got a sound career spanning nearly 20 years. He must enjoy what he does, but really – who wouldn't?
Being in the sound booth is pretty fun, I am not gonna lie… I got to put on those big headphones you see celebs wearing (OMG I COULD HAVE BEEN WEARING THE HEADPHONES JASON BATEMAN WORE), Got to speak in that round microphone, and got to hear my voice turn squeaky. I felt so… professional. Like "hey, I could TOTALLY do this for a living…" (ahem, Disney – I am for hire…)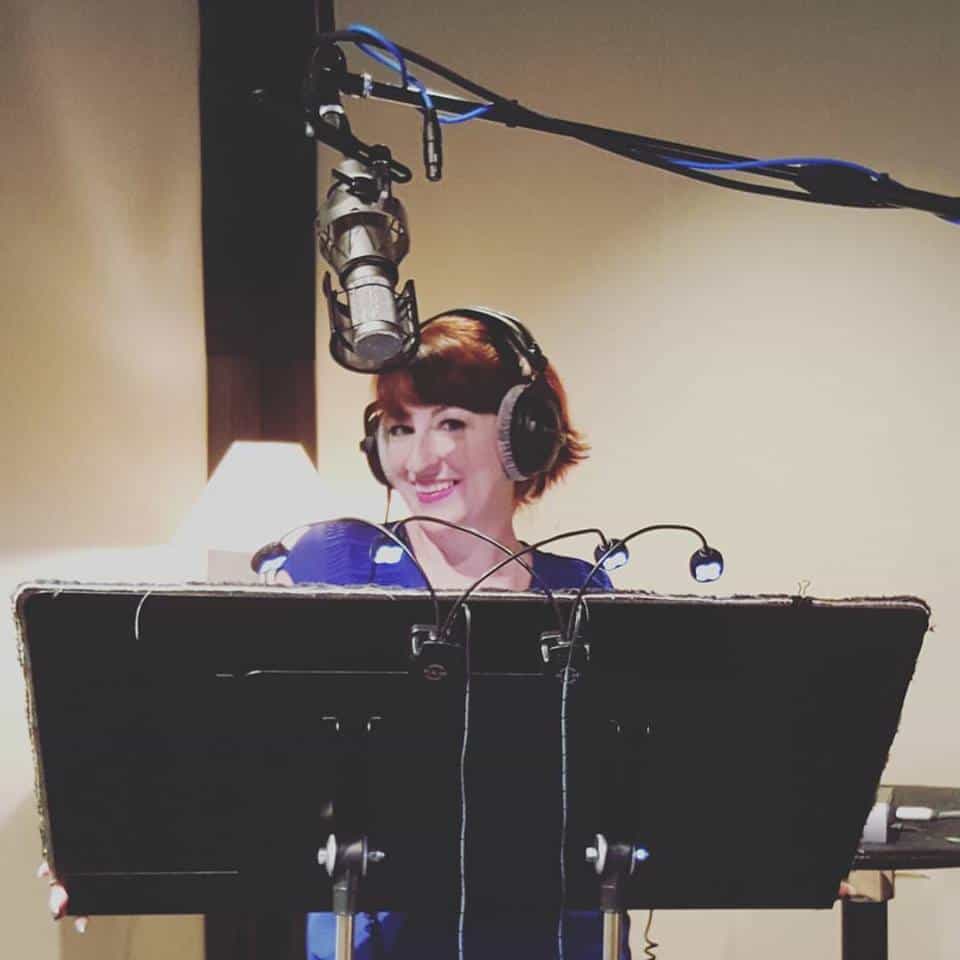 That's right, I got to voice Fru Fru, the Jersey-esque elephant shrew daughter of Mr. Big.
Although she only has a few short lines in Zootopia (and tiny in stature), Fru Fru is a pivotal character in Zootopia, ultimately saving Judy and Nick from imminent demise. And I got to do one of here lines…. Check it out:
HOW COOL is THAT? Something not everyone can say they did. I am super stoked to know how it feels to be a voice over STAR. Even if for only a moment…
To hear the REAL Fru Fru (voice by Leah Latham), you'll need to see the real movie. You are in luck because Zootopia is out on DVD/Blu-ray right now. So go get it!