One thing I can't stand is getting out of bed in the cold air. I always used to have to hop out of bed, run to turn the heat on, then hop back in and hope it warmed up quickly. Scheduling my thermostat was always kind of a pain, it wouldn't run correctly sometimes, or would run on warm days. I just want to stay in my bed and get warm, is that so wrong?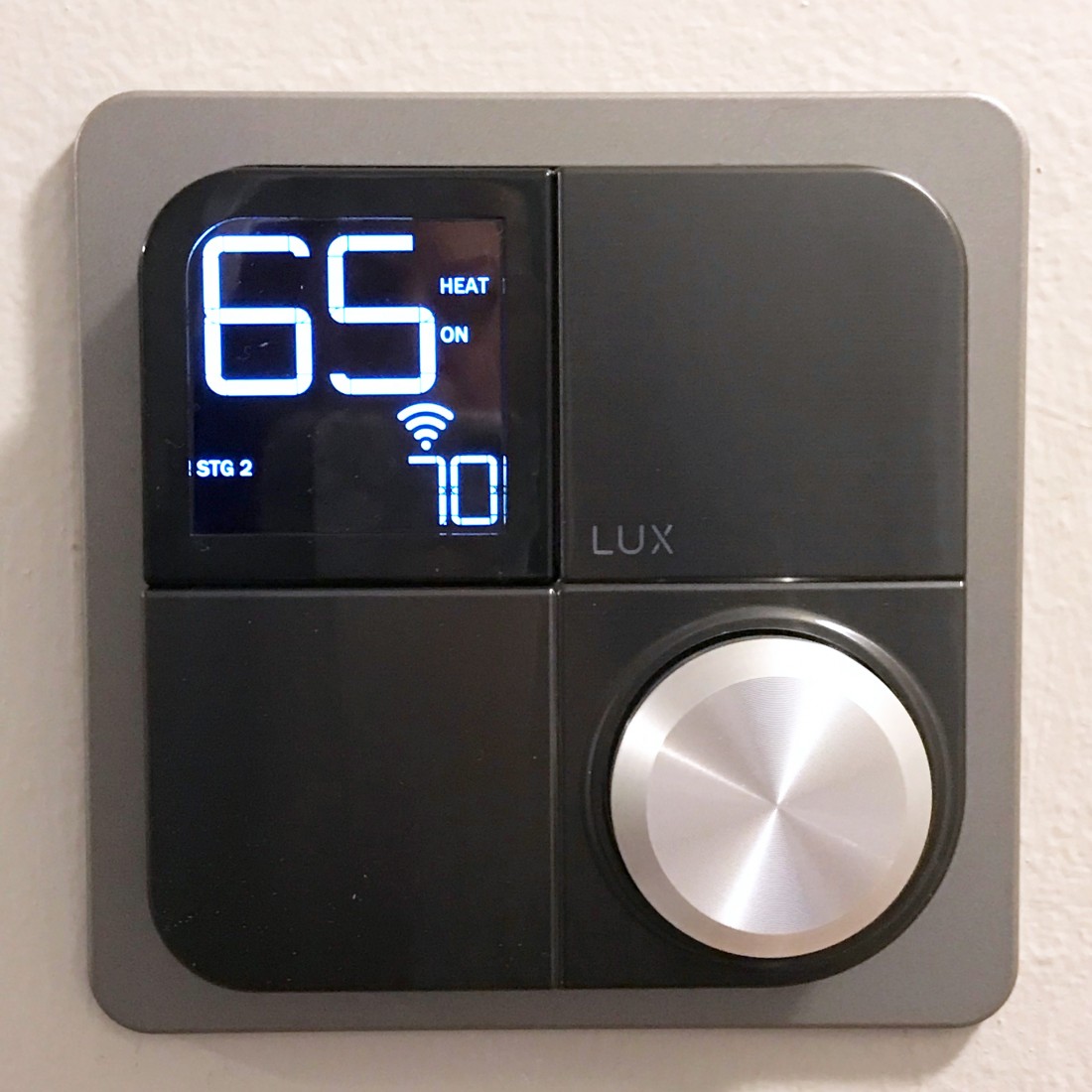 I knew I needed a smart thermostat – something I could control right from my iPhone, but I also knew I needed it to be cost effective. Because I am in the midst of renovating I am also on a budget. I discovered that LUX KONO existed and I was excited…
About LUX KONO
Works with Amazon Alexa, Apple Home Kit, & the Google Assistant
Home and Away Aware geofencing feature for effortless savings
Smart scheduling with utility cost estimator
Learning and adaptive smart tips
Built in indoor air quality mode
Interchangeable Decor-Snap Covers™
Energy and runtime usage reporting
Free iOS and Android apps with easy scheduling feature
Powered by C-Wire or LUX Power Bridge (included)
The good:
It works with my phone very well so far! I have had it installed for a few weeks now and my wish of turning it on and off via app is now a reality. I wake up around 6am every morning, so when I do I turn it on without leaving my bed. I also have geofencing activated so when I head out the LUX KONO will turn my heater or AC off automatically, so I am saving money even if I forget to turn it off. I decided to install it without the snap-on color change, keeping it gunmetal grey/black since it's a nice neutral.
The bad:
No real bad to this that I can tell so far. The installation was relatively easy but took a little while since I am no electrician. The plate it sits on is interchangeable with other colors but I can see it would be a process should I want to change it out. To solve this you can just not use the plate and install it straight on the wall, but I prefer the aesthetics of the plate. The color plates snap onto the front easily, but I do wish they were a complete clamshell and covered the entire unit because when you change out the color you are only changing out the front, the sides remain black. But that's such a minor thing it's not even a problem.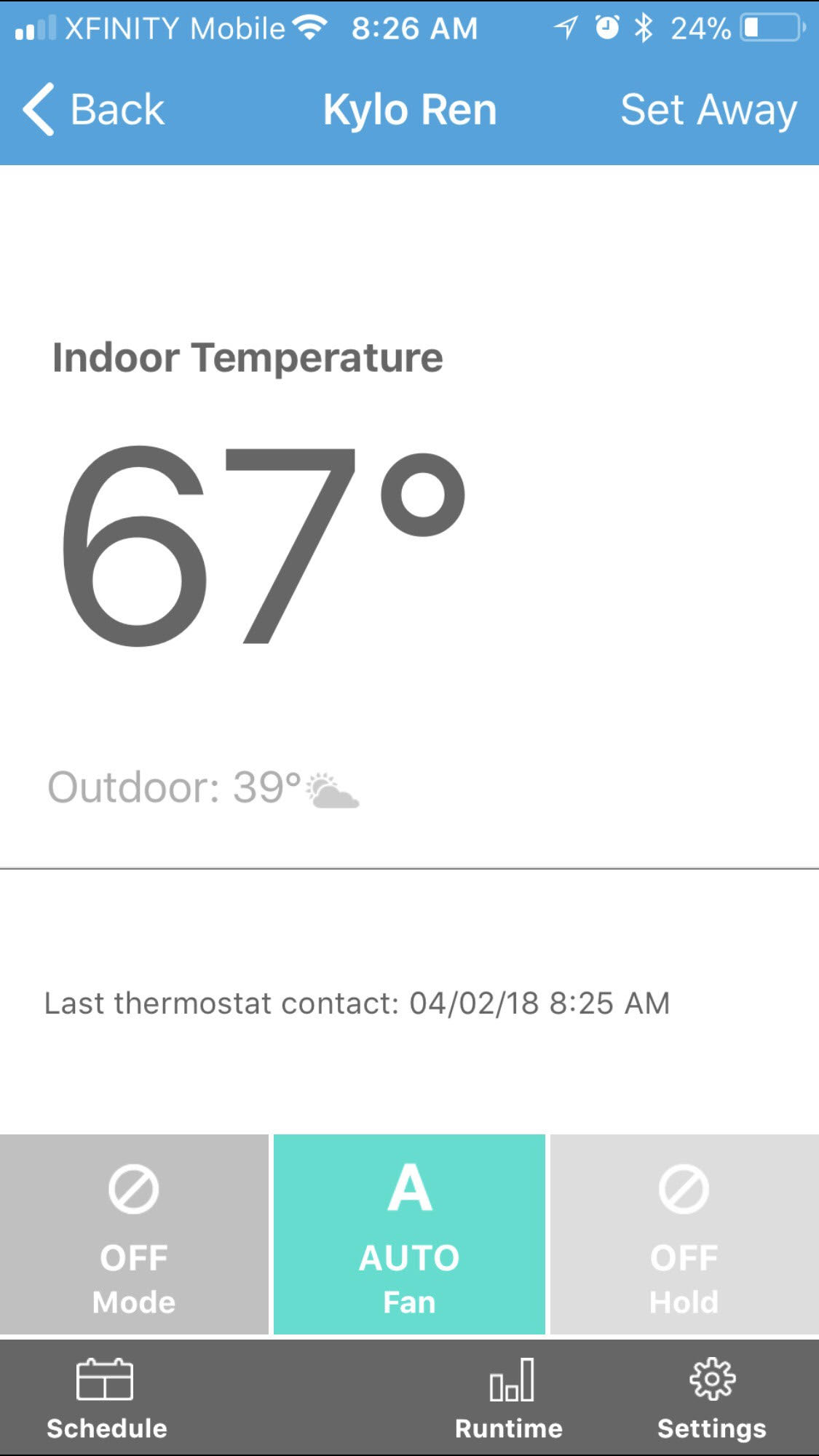 I have so far had zero issues with the LUX KONO smart thermostat. I am enjoying the fact that I don't need to go to the unit itself to turn it on and off, and the app is easy to use. For an economical smart thermostat this is one to consider.
*thank you to LUX for sending me this unit. All opinions and thoughts are 100% my own and this review is 100% honest.