This is a sponsored post written by me on behalf of Hippo Sak® for IZEA. All opinions are 100% mine.
Even though we are *only* a family of four, we have a pretty busy and full home. Lots of stuff, lots of trash to take out, and lots of things that end up getting donated. We have been in the process of remodeling our house and "spring cleaning" and it's down to my daughter's room, which, if any of you have kids you might understand the struggles to keep their rooms clean and organized. We have to go in and clear out anything that doesn't fit or is no longer played with and donate it all.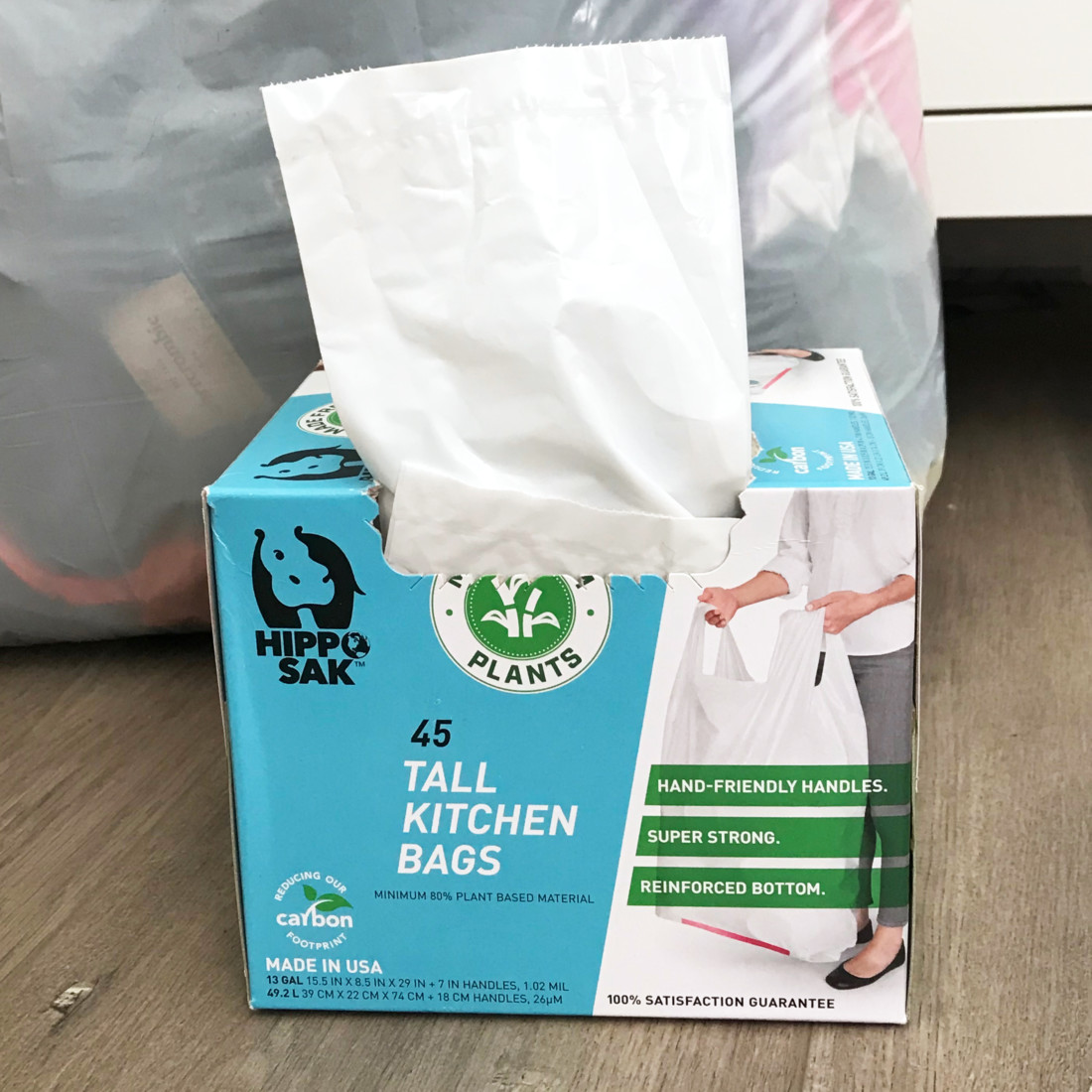 I was sent a big box of Hippo Sak® trash bags to help in my endeavors of cleaning and organizing. I figured that they were the same as any other trash bag that I can pick up at the store, but these are definitely different!
Because Hippo Sak are plant-based, they help with our carbon footprint reduction because they can be recycled. Other bags are made from fossil fuels, and these sugar cane based bags make me feel better about the trash we produce.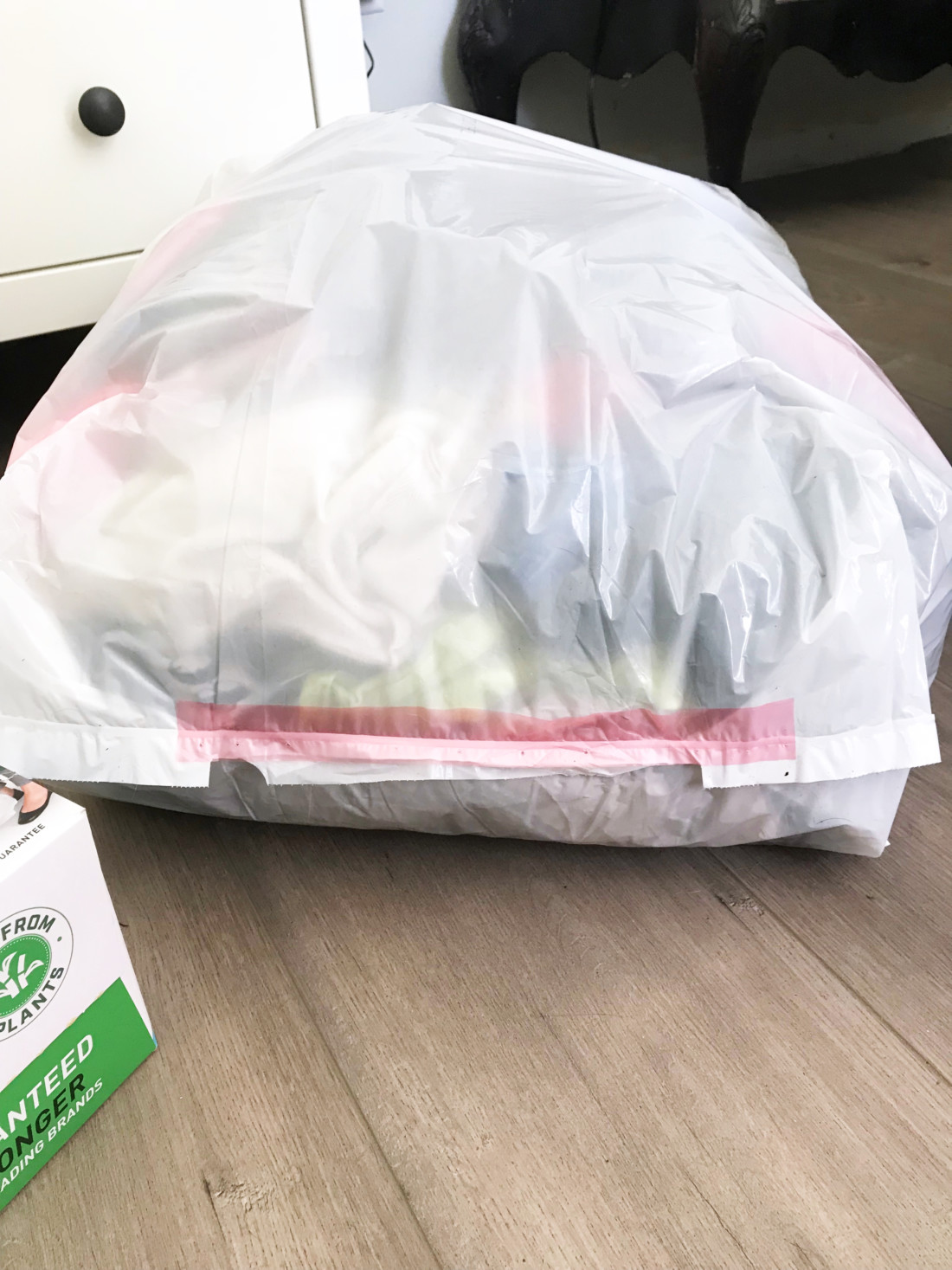 Hippo Sak bags are also SUPER strong – the reinforced bottom (Power Strip) of the bag is 10x stronger than competitor bags, preventing leaks and holes. Plus these handles aren't going to cut off my circulation when I am trying to carry them to the car or garbage bin. They are very easy to tie and carry!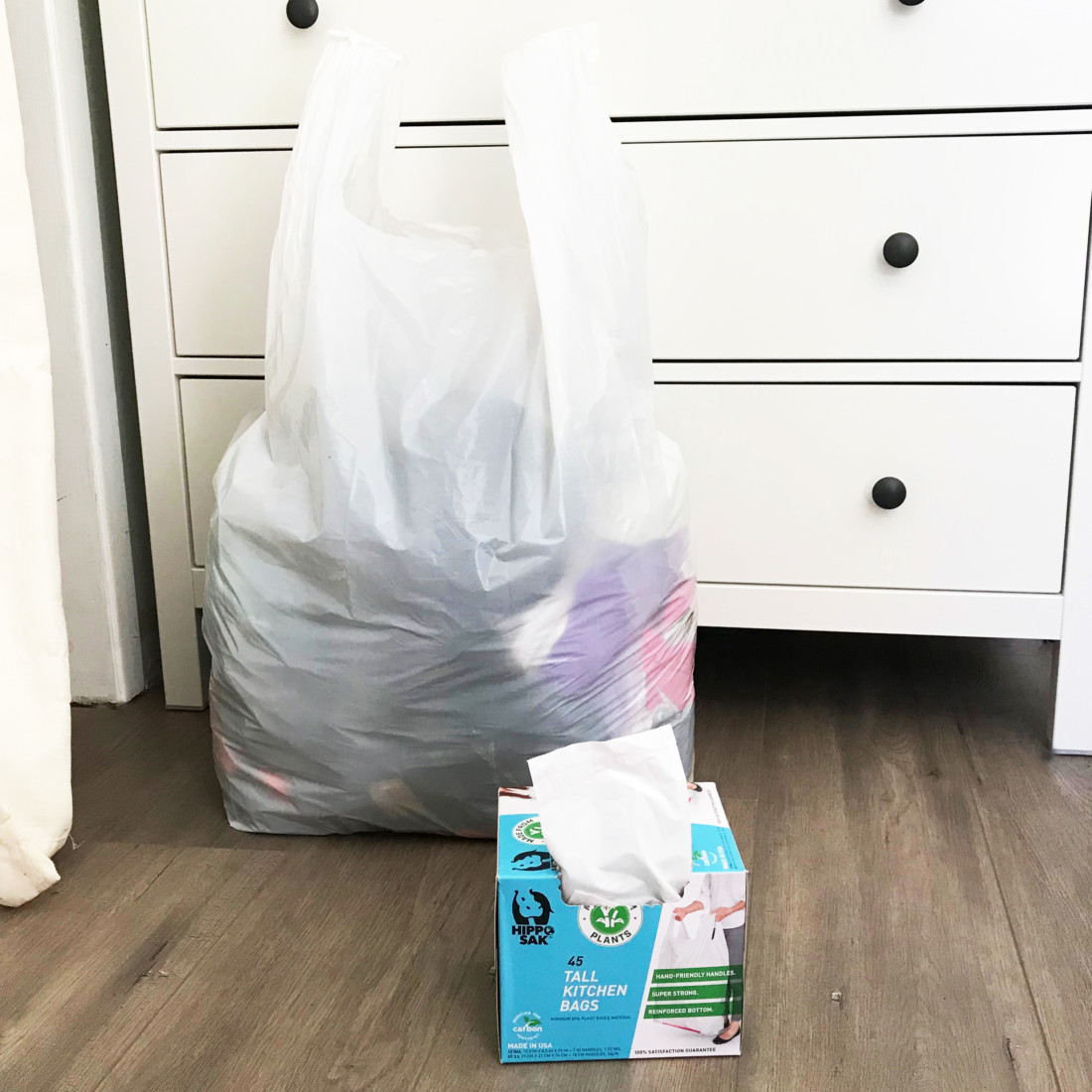 So now that I have the proper tools to clean my little girl's room, I am ready. I am excited that I have several bags of donations to bring over and my son will actually have a super clean room to spend his time in. Next up – new bed and new paint on the walls.
It feels so good to go in and get it all clean. It feels great to know that I am not only donating to those in need, I am also using a quality product to hold all of those old clothes and toys that can also be recycled, so better for the environment.
You can head on over and Get Hippo Saks on Amazon right now!