Thank you to Princess House for sending me some beautiful pieces from their line. This post is not otherwise sponsored and all opinions are my own.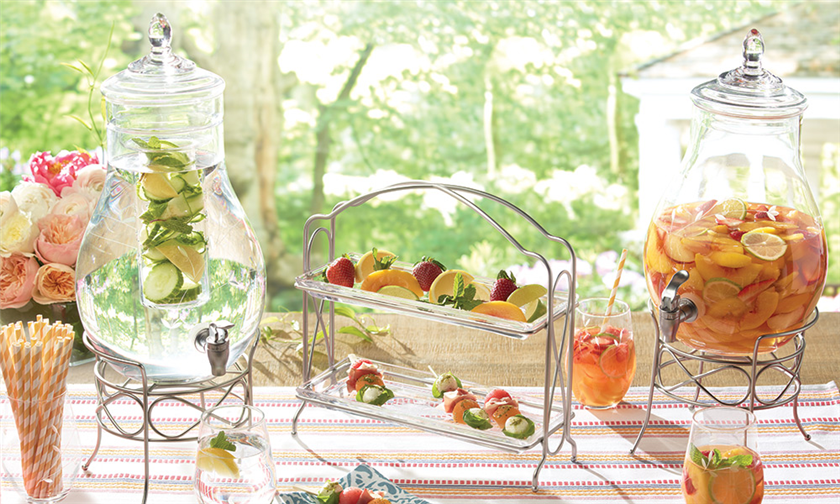 Being that it's summer many of you are probably having some gatherings of friends and family, possibly a garden party, or a bridal shower or baby shower. Or you can be like me and just want to have some beautiful pieces in your home. I was recently contacted by Princess House who sent me two of their lovely crystal pieces: the Moderna 2-Tiered Server ($99.95) and the Infusion Beverage Dispenser ($189.95).

Infusion Beverage Dispenser
Improvements include a new lid that works with and without the infuser.
Newly designed flip-style spigot with high flow rate offers easy, one-handed pouring and shut off.
Beverage Dispenser is handblown and handcut with a new finish to coordinate with Princess Moderna metal.
Removable, perforated glass Infuser can be filled with fruit or herbs to add flavor to beverages. Infuser can also be filled with ice to keep beverages cold.
Elegant new matte silver metal stand elevates the Dispenser for safe and easy use.
4 pieces. Dispenser: 6-qt. w/infuser. 8⅝ʺD. 15½ʺH w/infuser and lid. Stand: 7⅛"H.

Moderna 2-Tiered Server
This exciting addition to our Princess Moderna™ serving and entertaining collection offers a space-saving solution on your buffet or table.
Two tiers allow for elevated and streamlined serving of desserts, appetizers and more.
Metal frame features a contemporary, elegant design and an attractive plated matte silver finish with a protective lacquer coating.
Server includes 2 pressed glass trays with the exclusive Princess Moderna™ cut design.
12⅞"H. 13 ¼ "L. 5⅛"W.
These pieces are lovely to have for those gatherings, BUT I like finding new ways to use beautiful items for every day. I chose to use the server not in my kitchen, but in my makeup studio/vanity area to be a bit of a catchall to some of my favorite beauty products. This way I can use and enjoy it every single day instead of bringing it out for special occasions. The simplistic brushed chrome lines are perfection in my studio.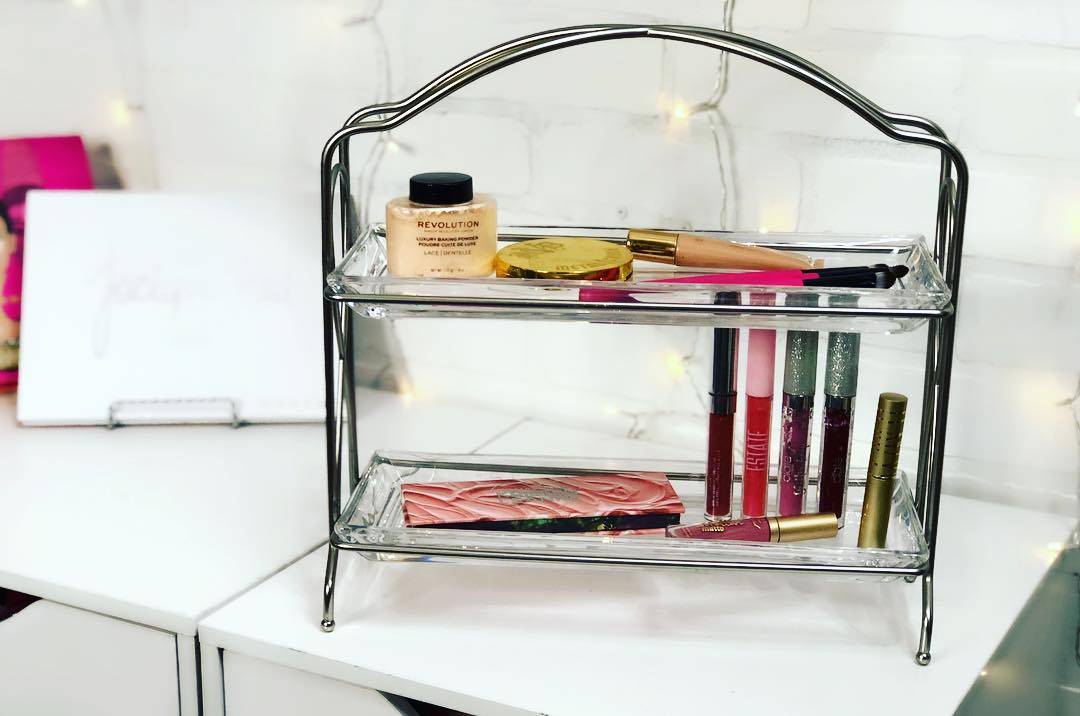 Isn't she lovely?
The Infusion Dispenser will get a special place in my kitchen to keep me hydrated. Try putting cucumber slices and lemon in the diffuser for a refreshing healthy drink for you and your family. BUT I have seen beautiful dispensers like this used for detergent to make your laundry room a bit fancier.
You can see all of what Princess House has to offer and find a consultant at their website: https://www.princesshouse.com.