While in Los Angeles I was lucky enough visit DisneyToons Studios to learn all about the new Disney film Planes Fire and Rescue.
I also had a personal presentation with Art Hernandez (Head of Story) and Lawrence Gong (Story Artist)! I always find the behind-the-scenes of movies and animated films so interesting – there's so much that goes into making a Disney movie!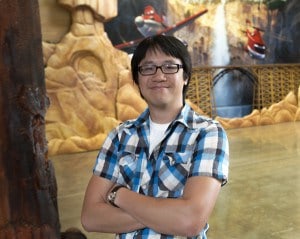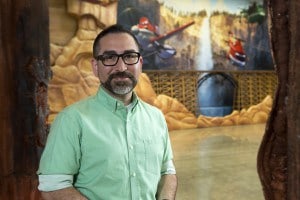 I sat in a presentation room at DisneyToons Studios with Art and Lawrence while they talked about what goes into drafting the visuals of the story. There are so many stages of the storyboard process – there's the basic drawings, the "color storyboard", and a voiced version of each scene.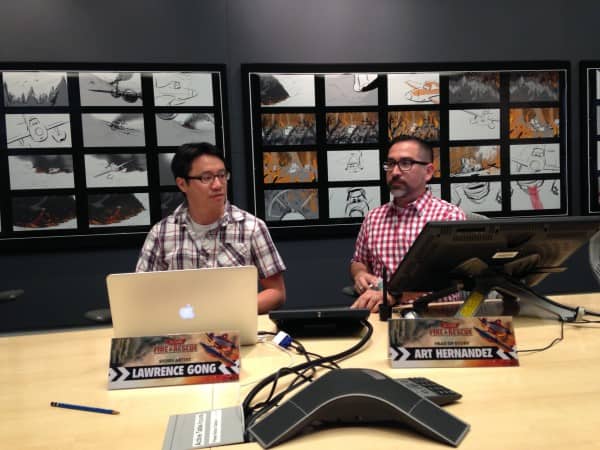 The drawings all start off with the artists making Dusty, Dipper, and the rest of the gang lifelike. Then it's all about putting them into the scenes to see how it flows with the script. We watched several scenes with the drawings and dialogue, the very same they would watch to see if the moment works.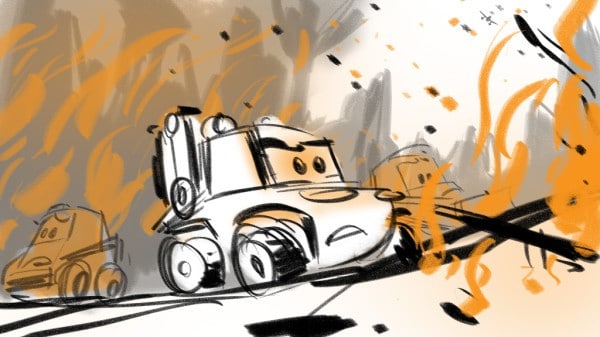 One of the most interesting things I learned was about the Color Storyboard – The entire film is blocked out by the colors, which dictate the mood flow.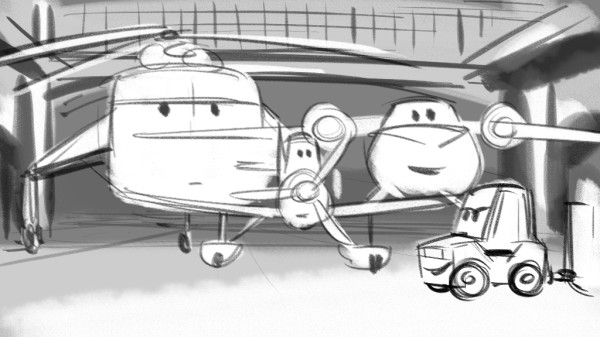 One of my favorite scenes in the film was the Lodge Sequence. I love the banter of characters Harvey and Winnie, an old married couple of RV's. Watch the movie and you'll see why I love them!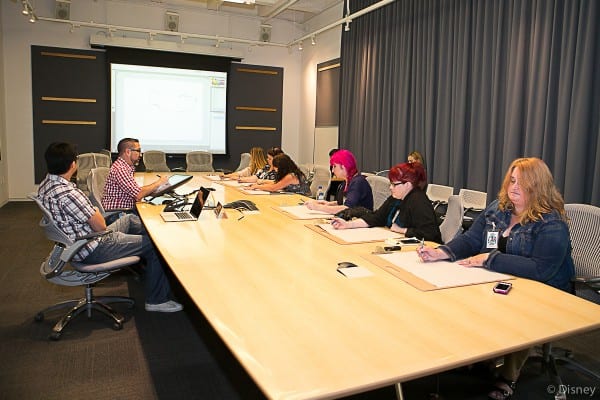 Then I got a personal drawing lesson! I learned that the Planes characters start out as basic shapes, but put together they make a fun and personalized Planes character.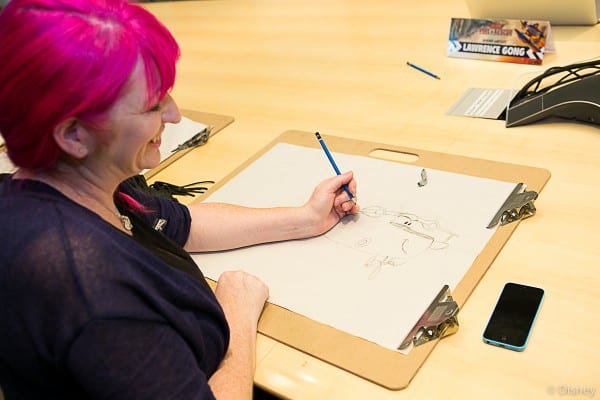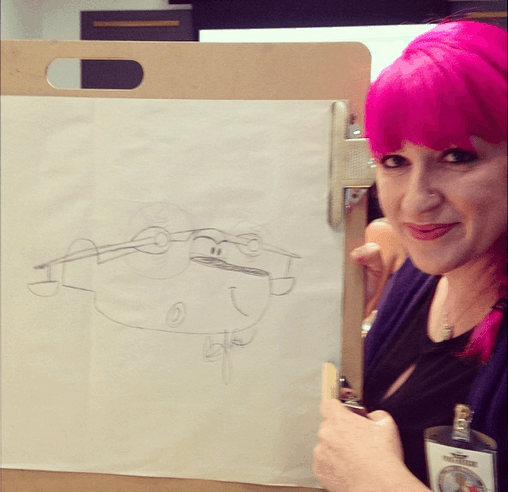 Be sure to check back with me every Friday over the next few weeks to learn more about Planes Fire and Rescue!
Planes Fire and Rescue is in theaters everywhere July 18th!
I was supplied with an all-expense paid trip to LA to cover this event. All opinions expressed are 100% my own.