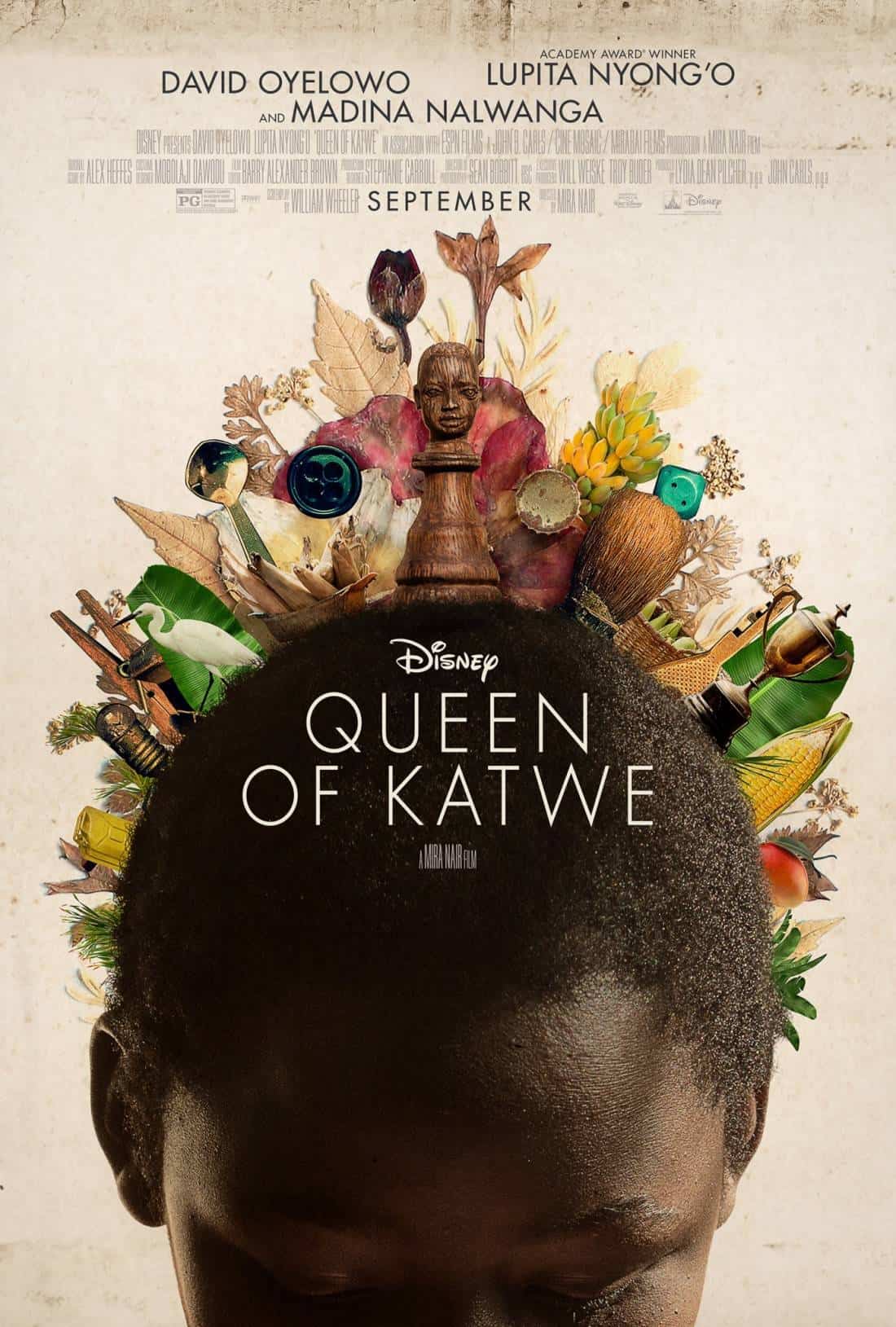 When I first saw the poster for Disney's Queen of Katwe, I had no idea what it was about, but I knew it would be a force. When I saw it last week (twice), I felt forever changed.
Queen of Katwe stars David Oyelowo as Robert Katende, a real-life Ugandan coach of both football and chess who runs a youth ministry for the impoverished kids in Katwe. Madina Nalwanga is Phiona Mutesi, who turns out to be a chess prodigy and her life is forever changed when she learns the game. Lupita Nyong'o is her mother Harriet who's nurturing and care for her family runs above all else in the world.
The amazing thing about this film? It is tightly based on the real Phiona Mutesi. Phiona, the chess champion who changes her life and the lives of her family simply because another saw something in her. This is one of the reasons Queen of Katwe is life changing – anyone can start off in one place and end in a vastly different place.
The entire film is set and shot in Uganda. Most of the cast with the exception of Nyong'o, Oyelowo, and a small handful of other actors (and I mean SMALL), are residents of Uganda and Katwe, lending to the authenticity of the film. The pride in the citizens of Uganda is reflected with such respect to their community by director Mira Nair that you feel like you are in the streets of Katwe with them. While the film is spoken in English (which is technically the primary language but most villagers speak Luganda), the thick accents, mannerisms, and sounds are pure. In an early scene Harriet (Nyong'o) growls at the boyfriend of her oldest daughter Night (newcomer Taryn "Kay" Kyaze). We learn through the film that growls, hums, and finger snaps are their way of punctuating their spoken word like an exclamation point.
While everyone goes on about Lupita Nyong'o and her brilliant portrayal of Harriet (because of course she is amazing), the brightest star in Queen of Katwe is Madina Nalwanga. Madina embraces the role of Phiona like a Hollywood pro, a breath of fresh air in the entertainment world full of plasticized smiles and all-too-familiar performances. She is completely believable – quite possibly because her own story is similar to Phiona's and she was living it as she filmed. It is absolutely captivating to watch her transition from meek young girl to confident young woman. It's not a "rags to riches" or "Cinderella" story per say, but her transformation and stumbles along the way are nevertheless entrancing.
Queen of Katwe is in select theaters now and nationwide September 30th
Disclosure: I was invited to attend the event with travel provided, all opinions are my own.