American Housewife is on Tuesdays 8:30/7:30c on ABC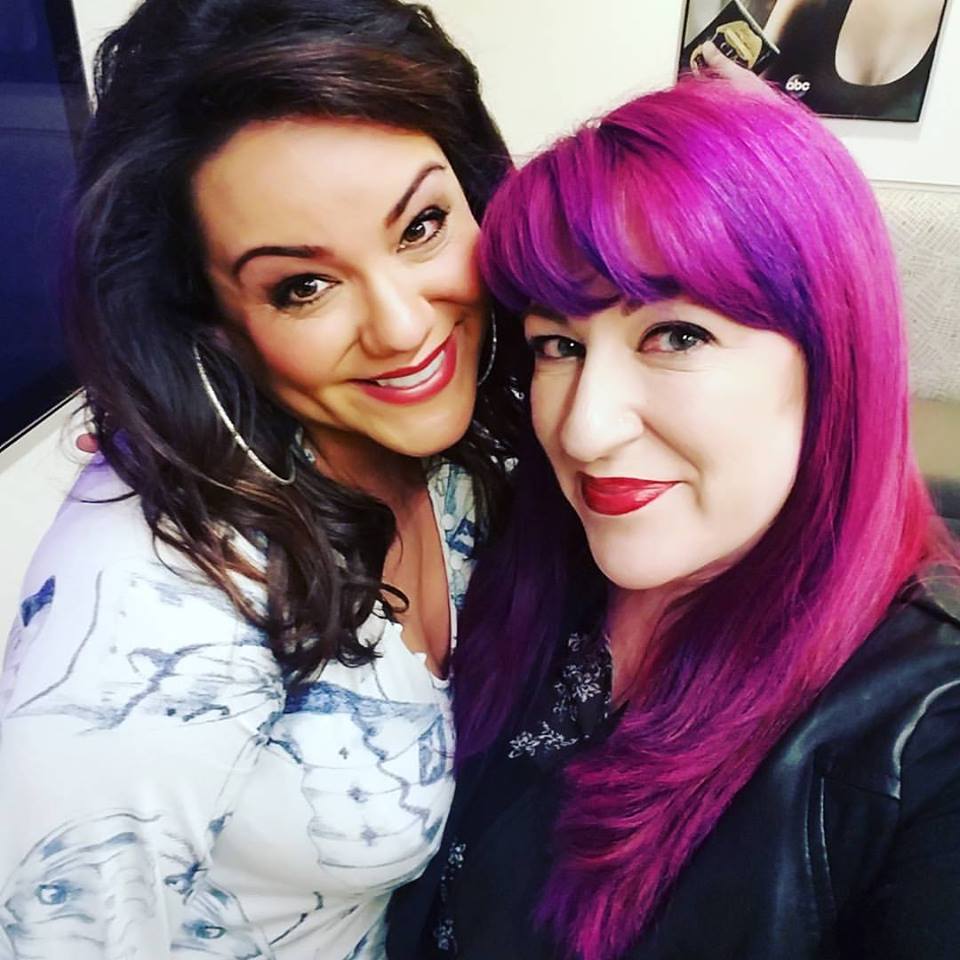 The last time I met Katy Mixon was back in September 2016 just before her hit series American Housewife debuted on ABC (Tuesdays).
6 months have gone by and a lot has happened with her.
The show is a bonafide hit, especially with mothers who can completely relate to her character Katie Otto. Katy co-starred in the independent success (and Oscar nominated) of the year Hell or High Water. And Katy is expected her first child – a boy – with partner Breaux Greer. You could say things changed a bit…
On Being Katie Otto
She's really strong. I'm really strong. I just rock & roll in a different way. I don't know what I would would take from. I love her so much, that Katie Otto. I don't know what character trait – I think this is the thing – she's quite fearless. But I'm quite fearless too. Just doing it in a different way. I think she says what her mind thinks. And I think there's power in saying what your mind says, telling it how it is. I'm always like, you gotta do it in the spirit of love, that's where I come from. Not so much Katie Otto.

On The Success Of American Housewife
It comes from the creator, Sarah Dunn. This is her vision. And so, and it took off with Kenny Schwartz and Rick Weiner. Who are the show runners. And the incredible writing staff. But this was her vision, these are certain situations, not all of them but certain situations, most of them basically come from her life. And it's been my job to recreate that. So I couldn't be more opposite from Sarah Dunn. I'm originally from Pensacola, Florida and I'm from the South.
On Hell or High Water
It was quite wonderful. Quite quite special. I went in a year and a half ago and auditioned for good ol' Richard Hicks and then who got me in for David MacKenzie. And then two days later they said, 'Katy Mixon, can you come to New Mexico?' I said, I can. So I knew when I was in Clovis, New Mexico. With sweat under the boobs. Doing it in one hundred ten degree weather. I knew I was part of something special, and getting to work with Ben Foster and Jeff Bridges and Chris Pine. And Gil. They don't write movies like that. I kinda shared in what he wrote, quite incredible. And so, you know my background is theater. My background is musical theater but theater. And my very first acting job was at Utah Shakespeare Festival, when I was 19. I played Calpurnia in JULIUS CAESAR. A lot of people don't know, I went to Carnegie Mellon Conservatory for four years. But a lot of people don't know like, my whole life background, or like, "Oh, she just does comedy". Like it's a whole – but I do all of it. And so that was just the best avenue to be able to be a part of.
On Becoming a Mom (For the First Time!)
This is the first summer that I'm not gonna be doing a movie. I'm gonna be a mommy – I'm so excited! I want him to do whatever he wants to do. I just want to introduce him to the world. Whether it's a mathematician, or a rock band. We just want to encourage him to be who he's meant to be. I've just been very blessed. Having a ball in Hollywood. Like it's just been really really special. You don't find that, that they're so swell. I had to keep it secret for so long. 'Cause you're supposed to keep it secret, you can't like tell people. Right, that was the whole thing. So right after Thanksgiving, that's when we could announce it to the whole people. You know, People Magazine & that kinda stuff. So it was amazing – but everybody was like, "I knew it!"
American Housewife is on Tuesdays 8:30/7:30c on ABC