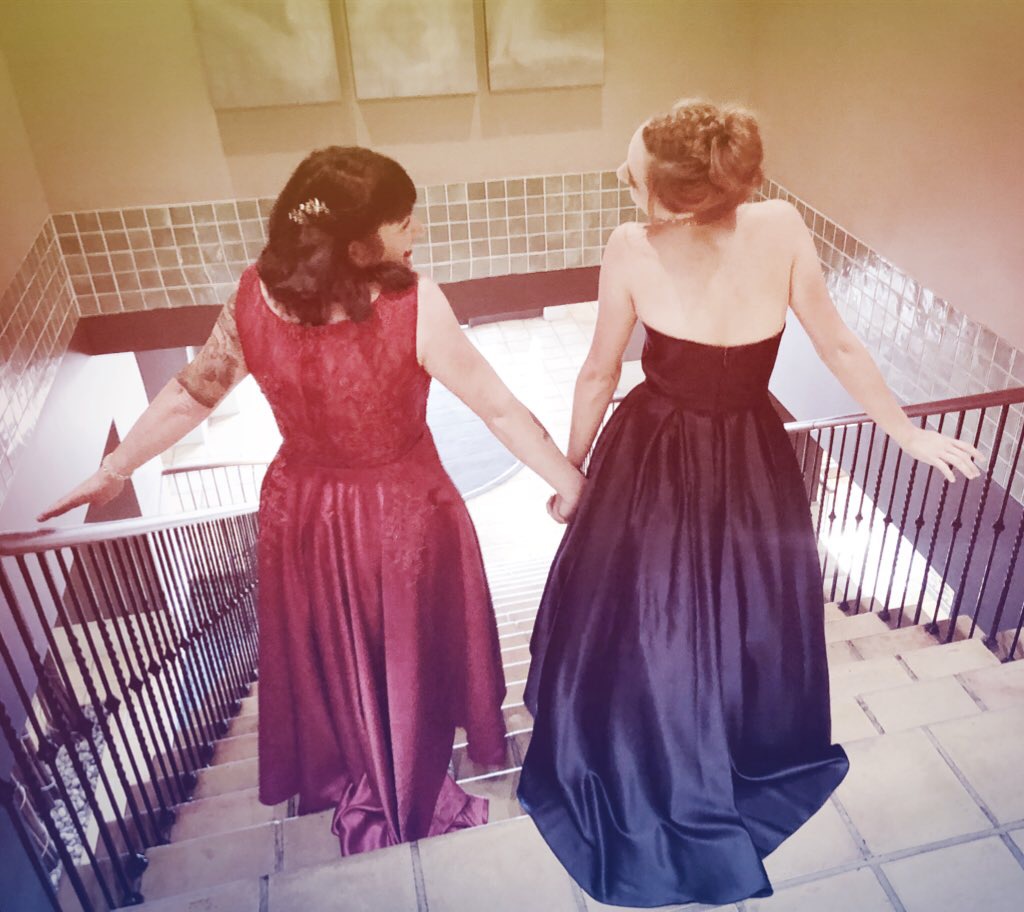 So let's talk about the other night and how magical it was…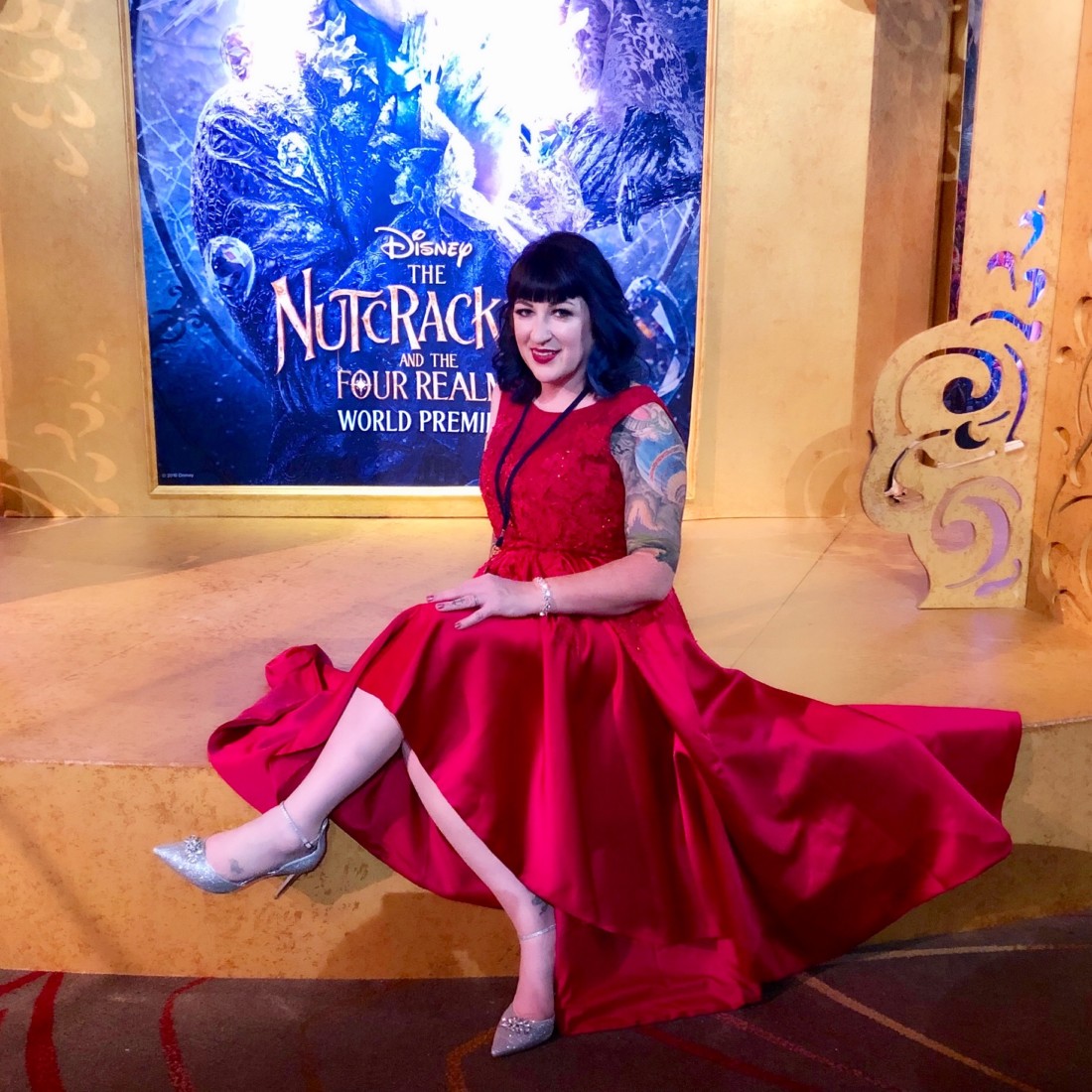 I was thrilled to be invited to the red carpet & premiere party of Disney's The Nutcracker and the Four Realms, which happened on Monday October 29th in Hollywood. There was so much whimsy and excitement in the air throughout the entire night!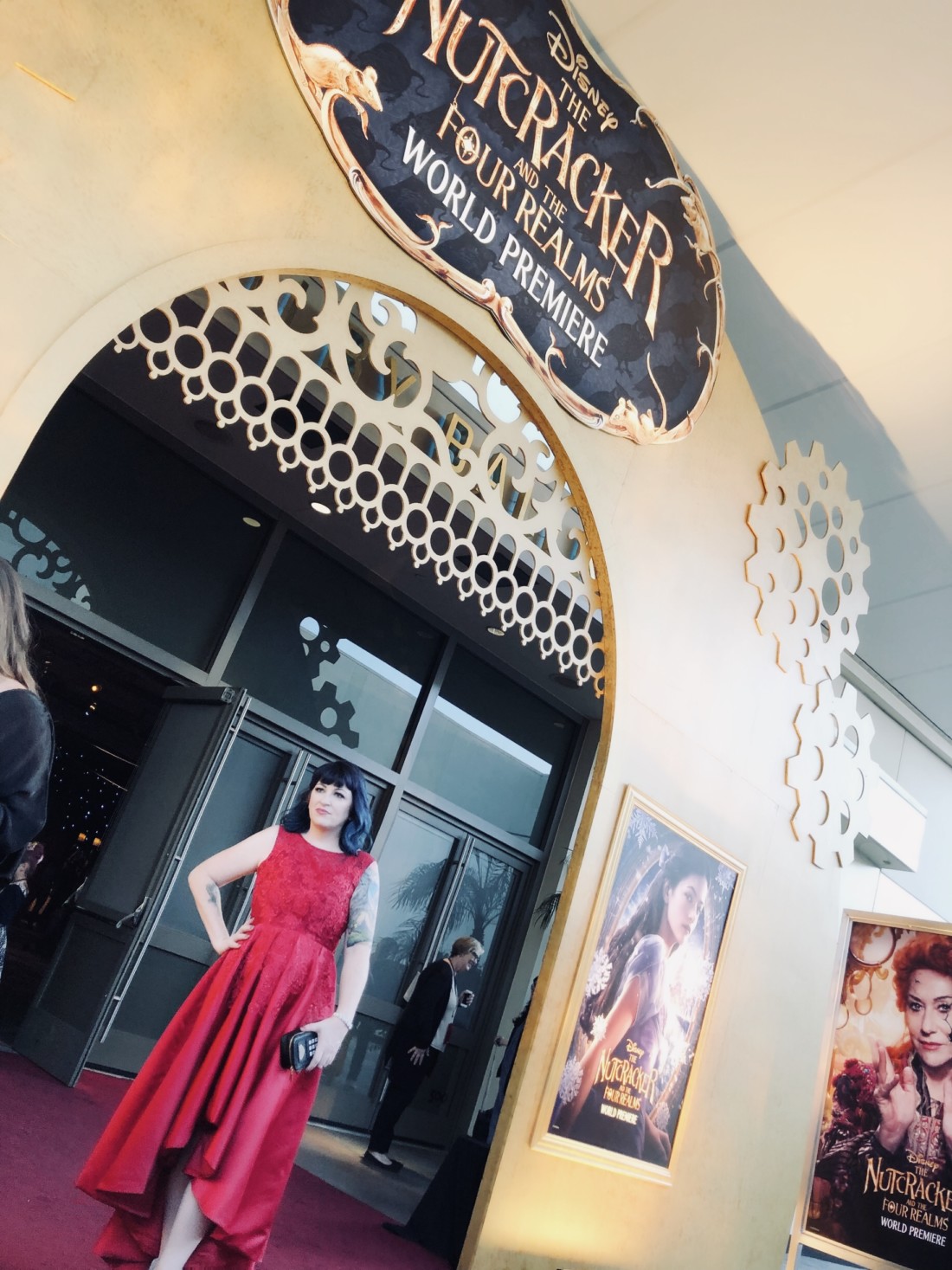 Dress: Amazon (I KNOW RIGHT?)
Shoes: Jewel Badgley Mishka
Jewelry: Own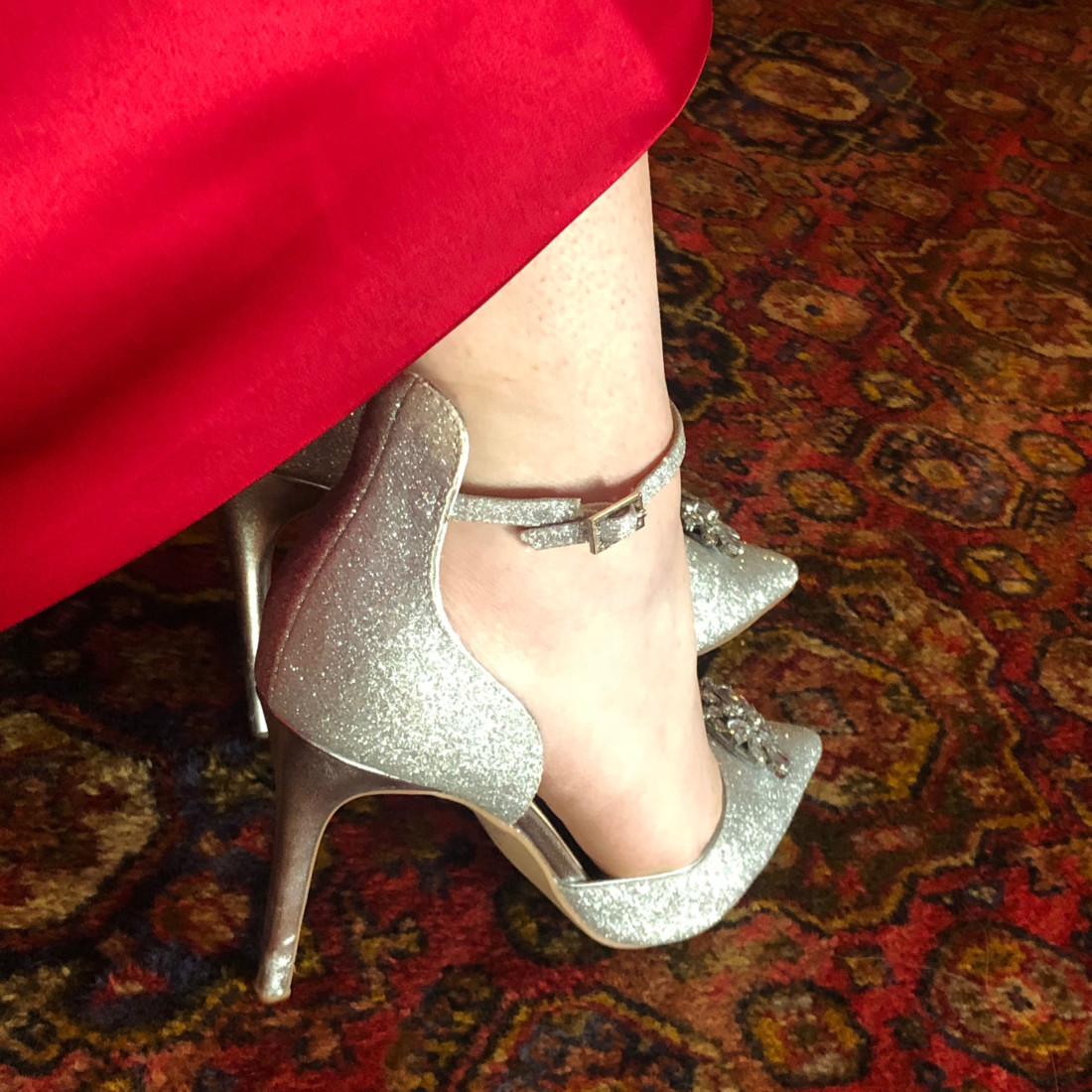 I chose to pull my hair back on one side with some jeweled hair pins and leave it with a soft curl. My eyes had a copper/brown smokey look and my lips were a bright red to match the gown.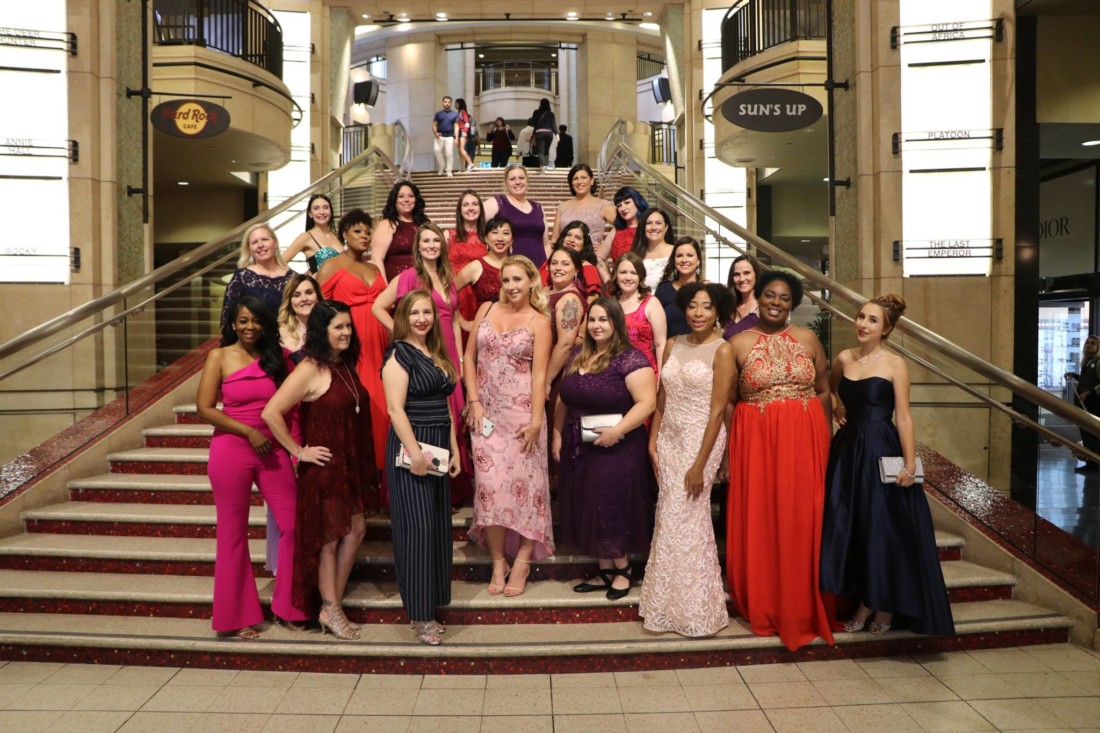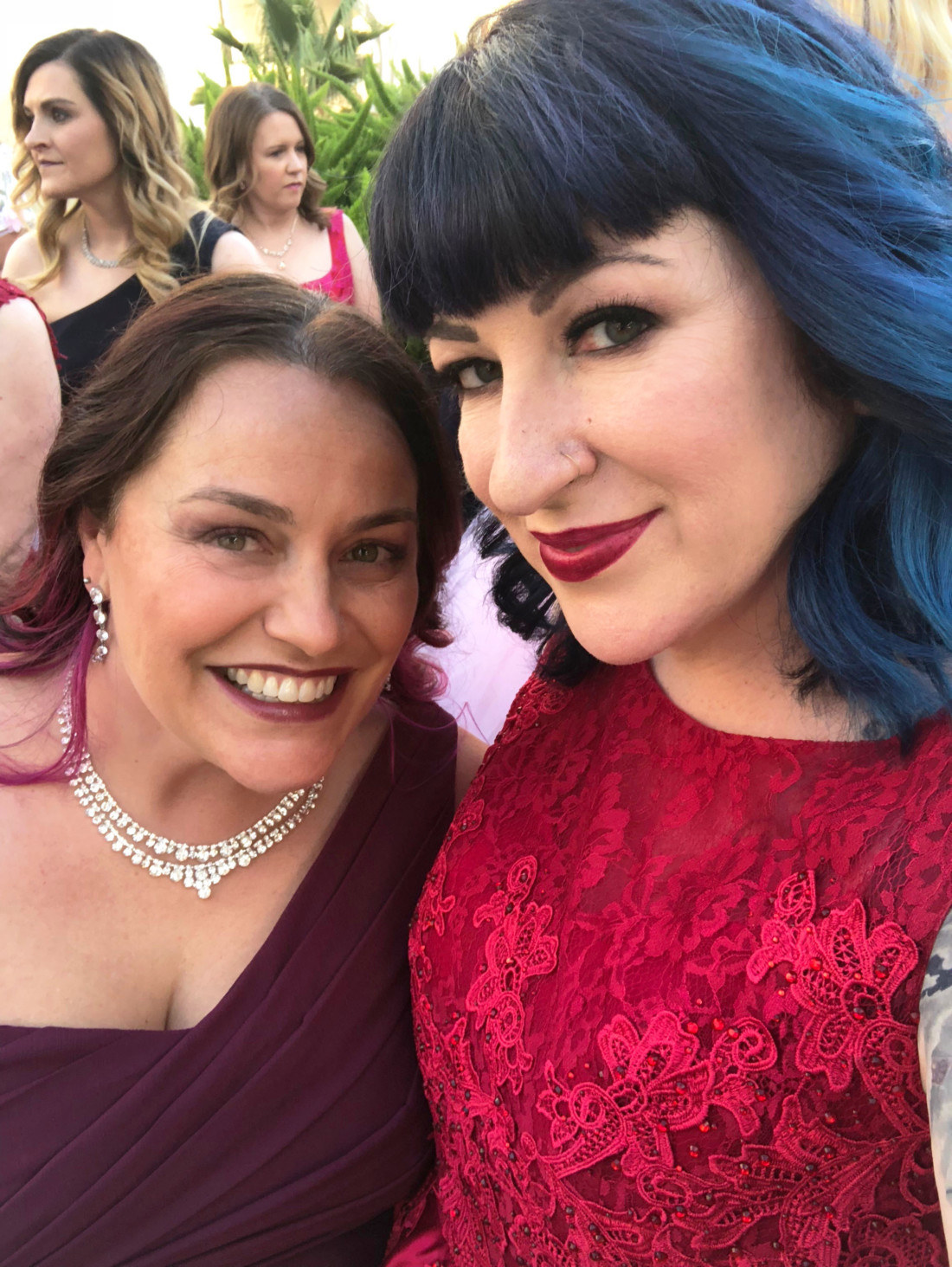 When we got to the venue in downtown Hollywood I was immediately captivated by the floral walls, the hanging keys everywhere, and the food by Wolfgang Puck. It was dreamy. The entire room was swathed in curtains that, just like in the movie, have holes cut through to mimic stars in the sky. Key costumes were on display in the back. I have a special love for costumes, and the designer didn't disappoint.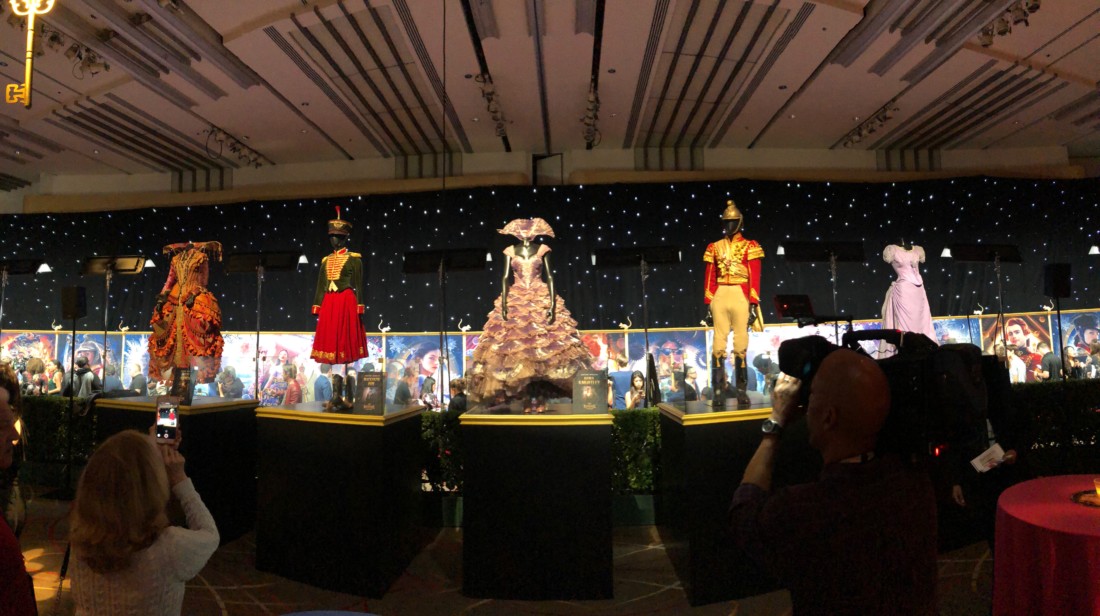 While there I met some celebrities – Adina Porter of one of my favorite shows American Horror Story, Guillermo Diaz who I have admired since his time on Weeds (and most recently How to Get Away With Murder), and no event would be complete without Mario Lopez. I swear he has been at every single event I have attended. This has been a running joke with me – where is Mario lurking? After 4+ years I finally caught him for a photo.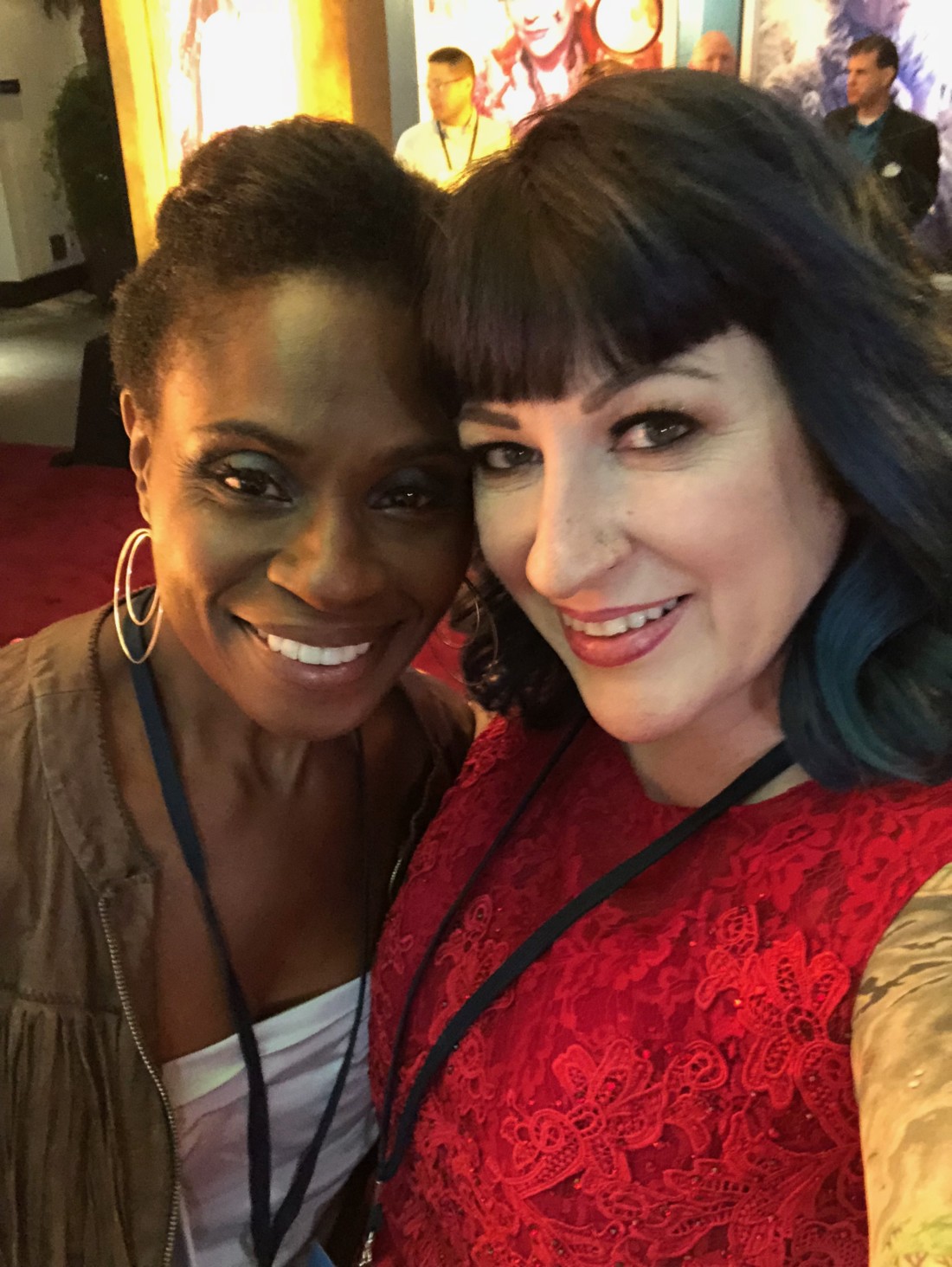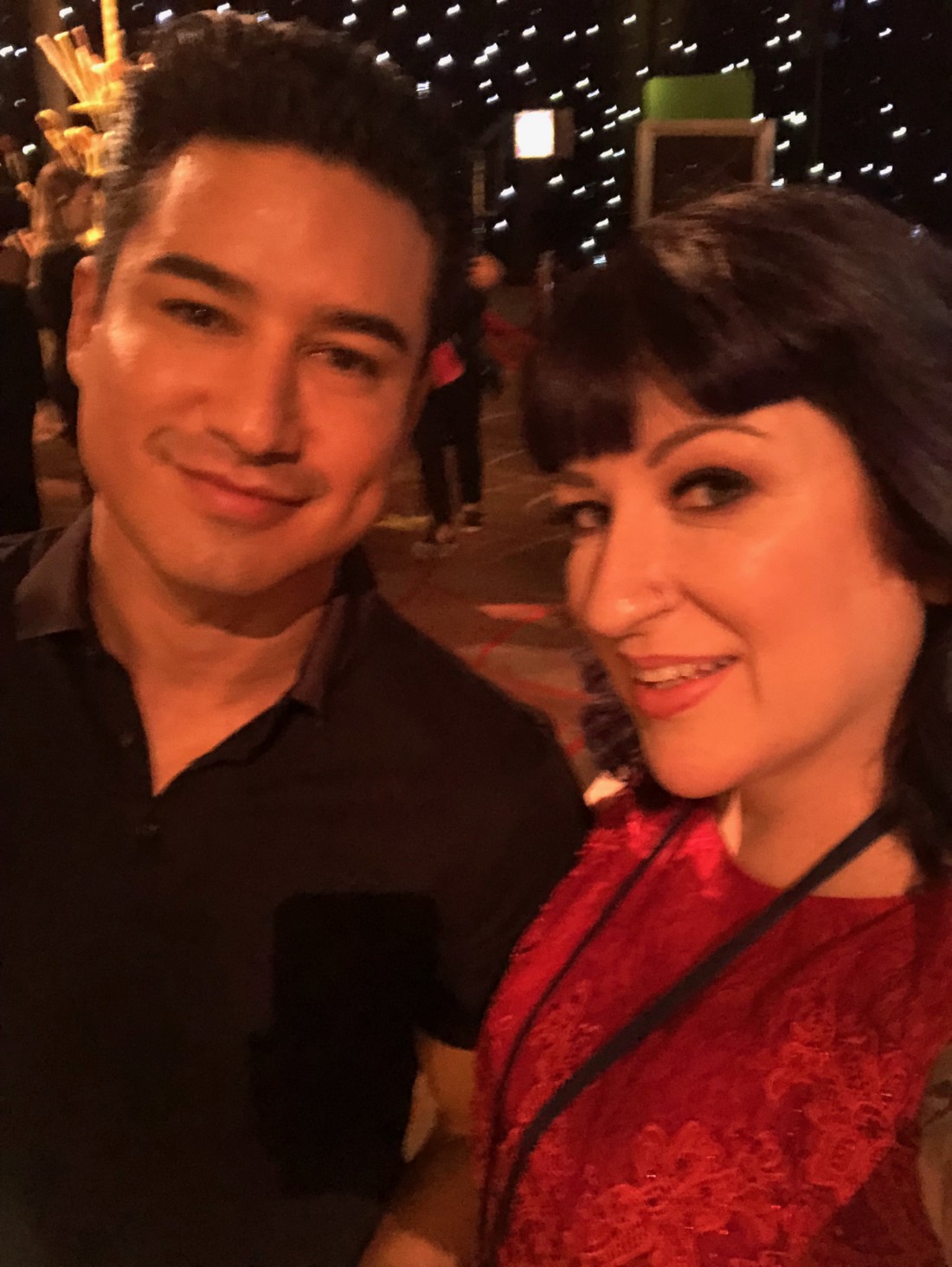 After the party we attended the film – which was in a word breathtaking, but more on that in another post. I loved seeing everyone dressed so beautifully. I even caught a glimpse of Morgan Freeman in his purple suit and Mackenzie Foy looking exquisite in Chanel couture. She looked every bit the part of Clara in her new film.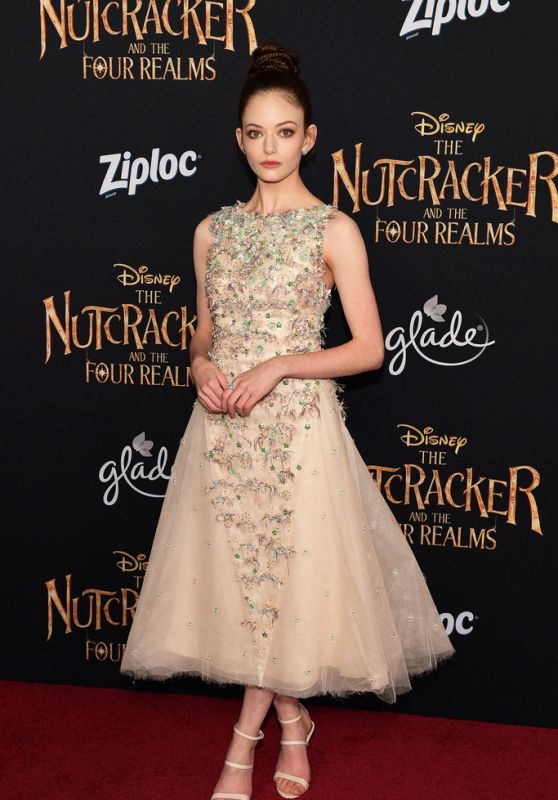 The Nutcracker and the Four Realms is in theaters November 2nd (Friday!)