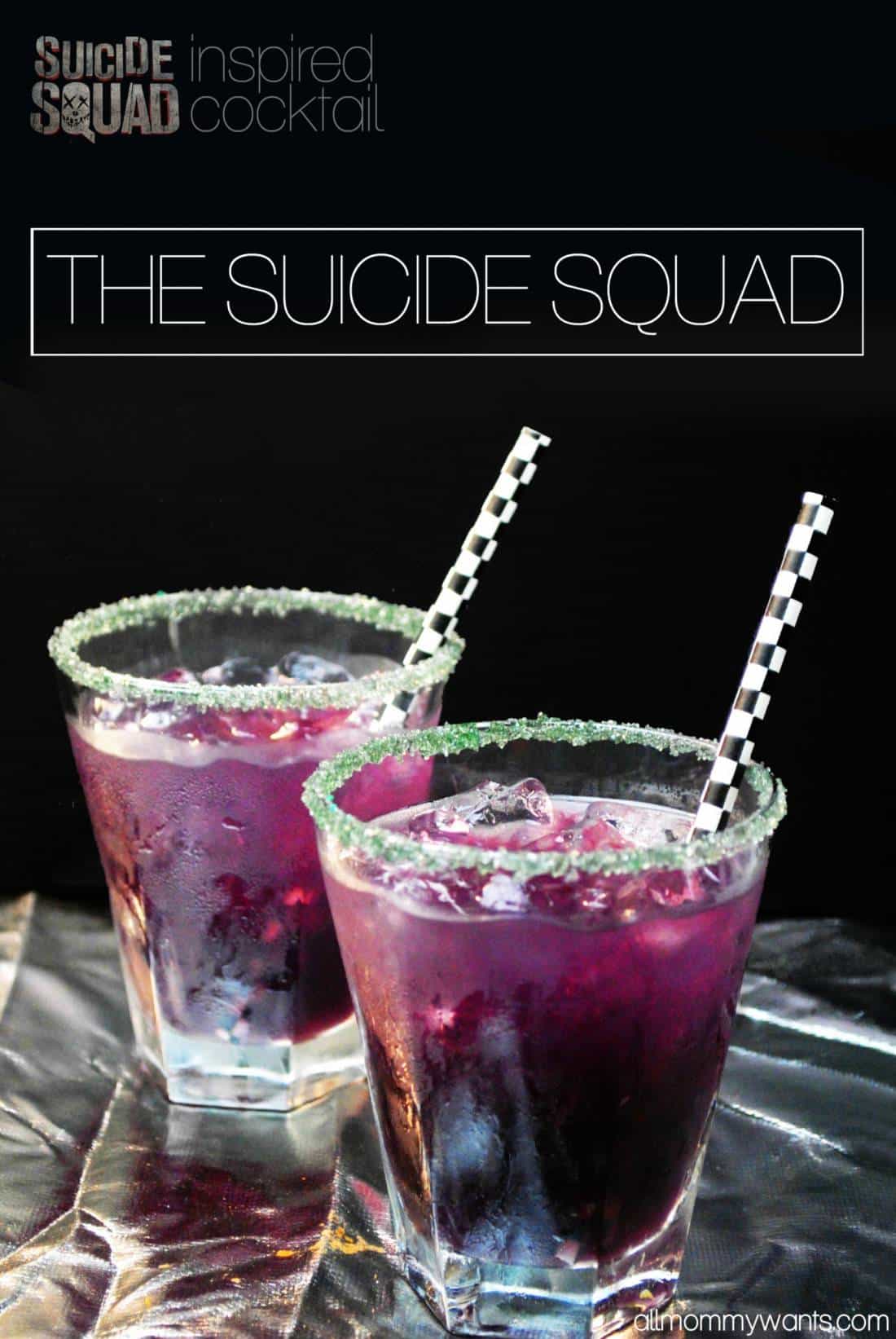 Whether you are a fan of the comics, the films, or both you NEED this cocktail inspired by the story in your life. With Suicide Squad 2 in the works this and my other DC cocktails will be a perfect addition to your watch party.
In the one-year aftermath of Superman's death,[N 1] intelligence officer Amanda Waller convinces Washington D.C. officials to allow her to assemble Task Force X, a team of dangerous criminals imprisoned at Belle Reve Special Security Barracks. The team consists of elite hitman Floyd Lawton, former psychiatrist Harleen Quinzel, pyrokinetic ex-gangster Chato Santana, opportunistic thief George "Digger" Harkness, genetic mutant Waylon Jones, and specialized assassin Christopher Weiss. They are placed under command of Colonel Rick Flag to be used as disposable assets in high-risk missions for the United States government. A nanite bomb is implanted in the neck of each team member, designed to detonate should the member rebel or try to escape.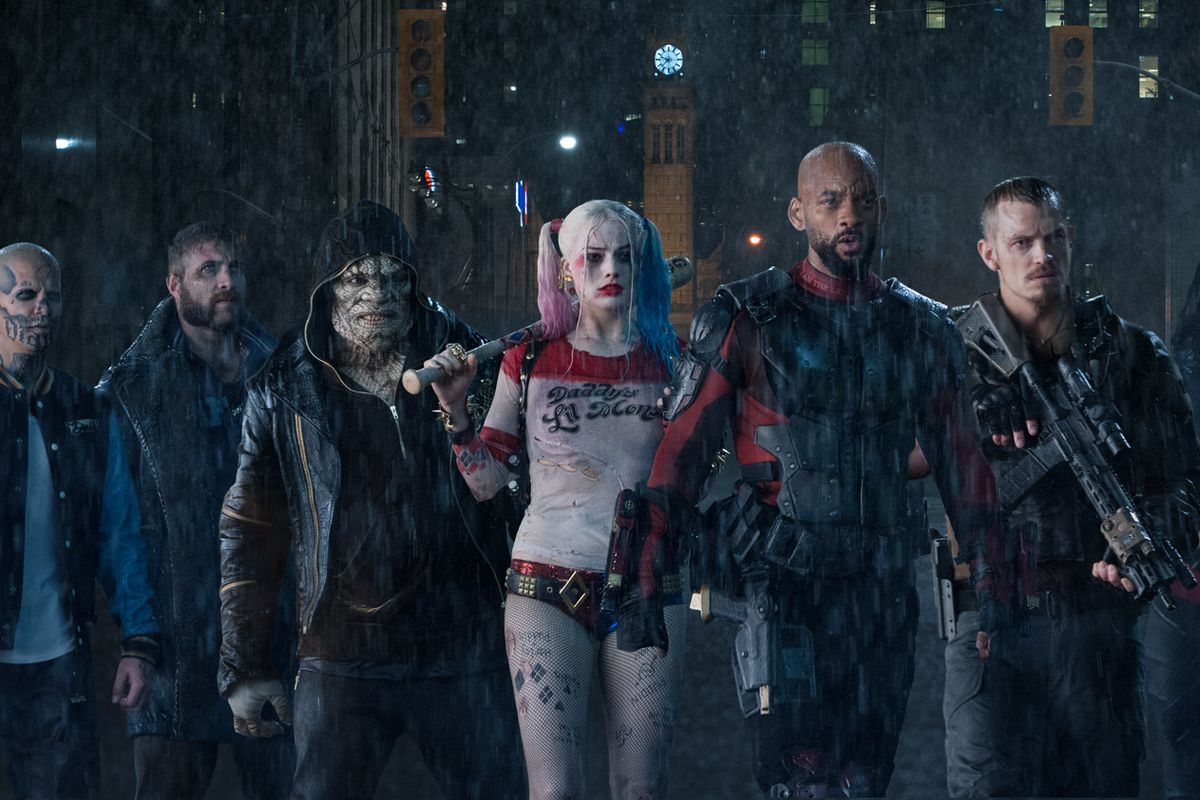 One of Waller's intended recruits is Flag's girlfriend Dr. June Moone, an archaeologist possessed by a demonic witch known as the "Enchantress". She quickly turns on Waller, deciding to eradicate humankind with a mystical weapon for imprisoning her. She besieges Midway City by transforming its populace into a horde of monsters, and summons her brother Incubus to assist her. Waller then deploys the squad to extract a high-profile mark from Midway, which is reported to be under a terrorist attack. Joining them is Katana, a Japanese swordswoman.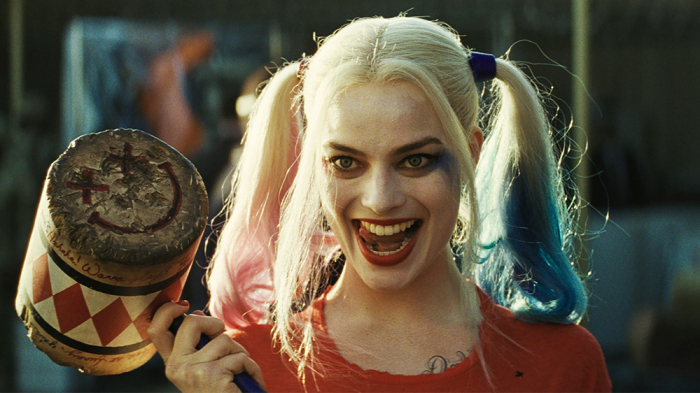 Harley's homicidal lover Joker finds out about her predicament and tortures Belle Reve security officer Griggs into leading him to the facility where the nanite bombs are made. There, he blackmails Dr. Van Criss into disabling Harley's bomb. Upon arrival, the squad's helicopter is shot down, forcing them to proceed on foot to their target. Boomerang inaccurately convinces Slipknot that the bombs are a ruse to keep them in check, who attempts to escape and is killed. Meanwhile, the squad is ambushed by Enchantress' minions. They eventually fight their way through to a safe house, where they learn that their mark is Waller herself, who is attempting to cover up her involvement in Enchantress' siege.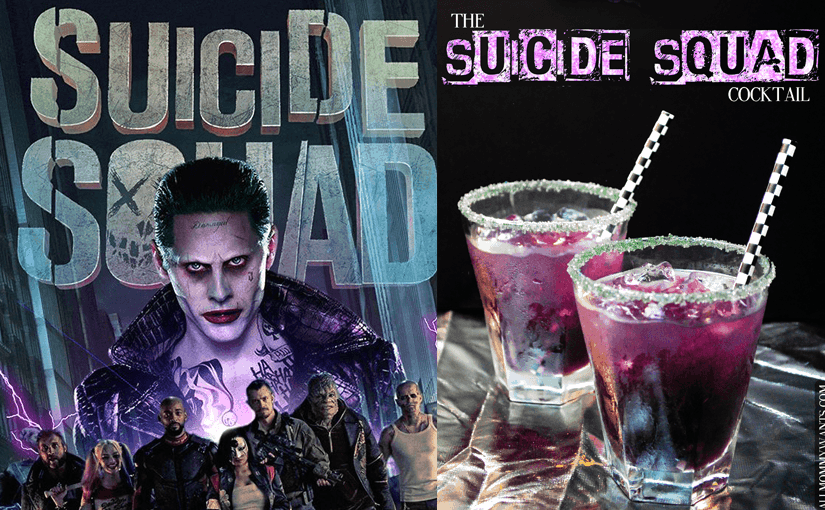 Cocktail - The Suicide Squad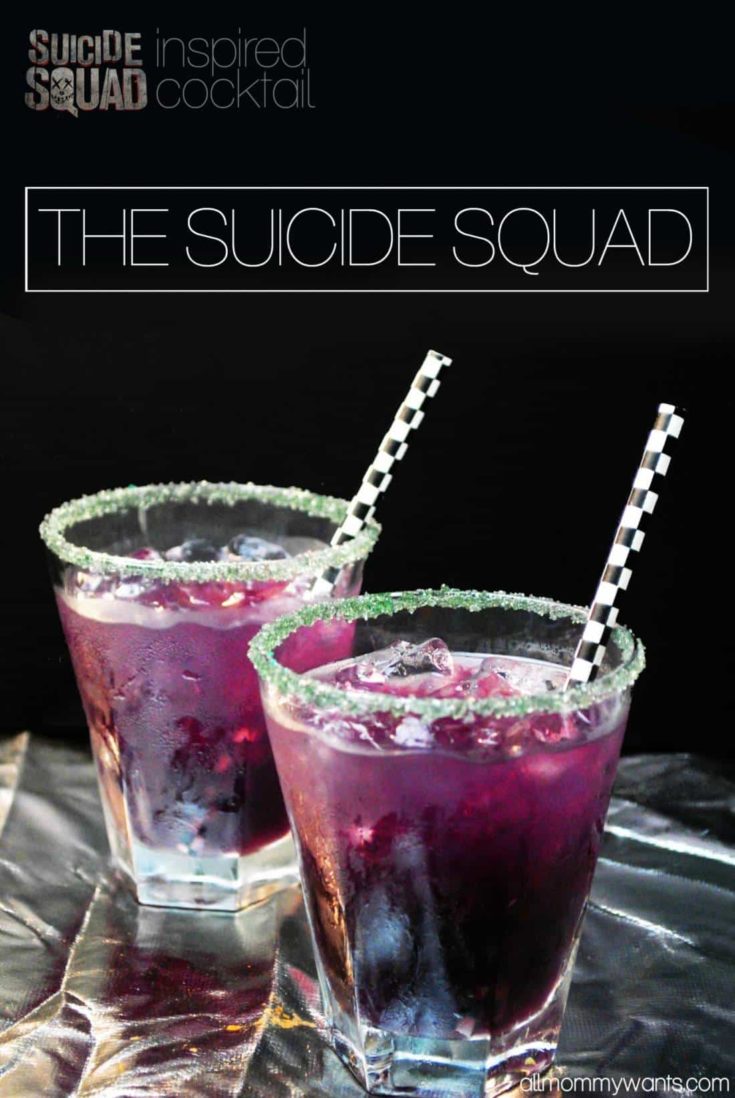 Ingredients
2oz Blue Curacao
1oz Peach Tree Schnapps
1/2 oz Rum
1/2 oz Vodka
1 tsp. Grenadine
3oz Ginger Ale
Silver sanding sugar
1 tbsp. Simple syrup
Instructions
You will need 2 small plates to decorate the rim of your glassware.
Pour silver sanding sugar onto one plate and simple syrup on the other plate.
Take your glassware and dip the rims in the simple syrup and then the silver sanding sugar and set to the side.
Fill your glasses with ice 3/4 of the way full.
Add 3-4 pieces of ice in your bar shaker, along with the Blue Curacao, Peach Schnapps, Rum, Vodka, and Grenadine.
Pour your liquor mix into your glass and top with Ginger Ale, lightly stir.
Enjoy!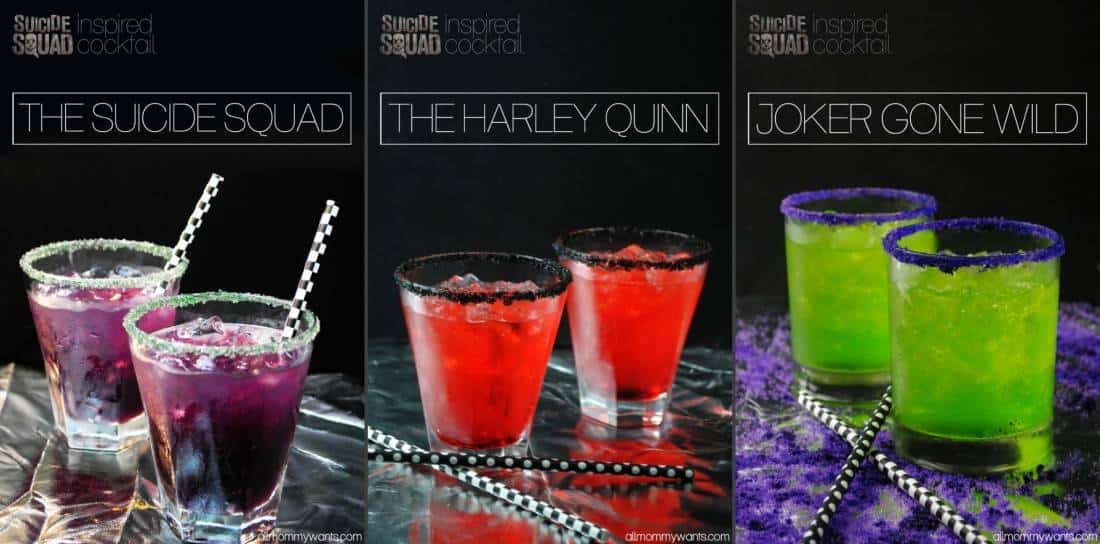 Suicide Squad stars Jared Leto, Will Smith, & Margot Robbie and is in theaters August 5th