What's your favorite part of summer? I personally love summer fruits – ripe cantaloupe and tender sweet peaches just scream "summer" to me. This Cantaloupe and Peach Hard Slush is a perfect refreshing and smooth frozen cocktail on those hot summer nights!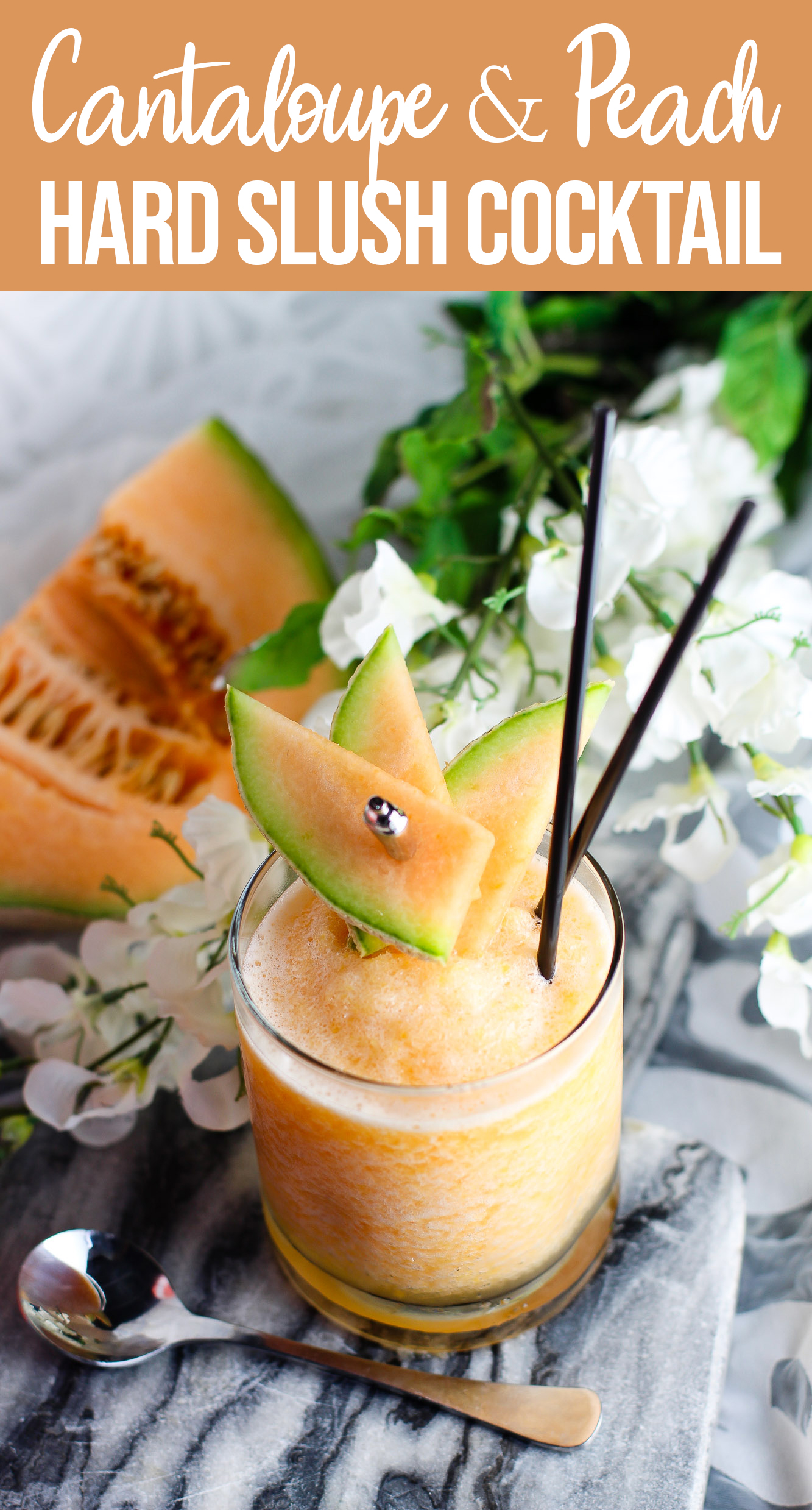 When I think of summer I think of sitting by the water, be it beach, lake or pool, and having a relaxing cocktail. This Cantaloupe and Peach Hard Slush Cocktail is the perfect balance of vodka and sweet fresh fruit. After a day of working or a weekend of chilling out, hanging out with your friends or a quiet night, just the two of you, enjoying a fresh drink will only enhance your good time.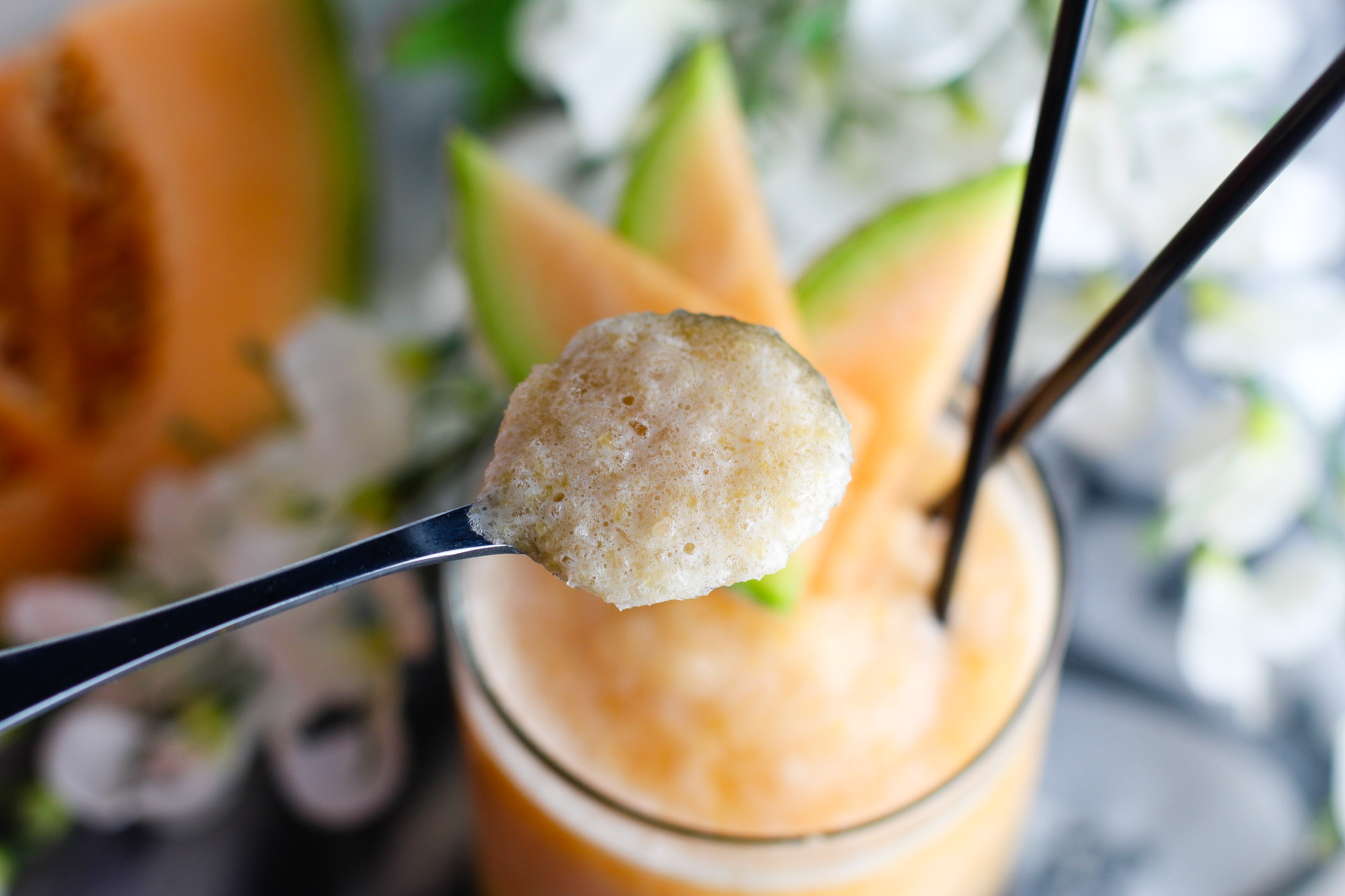 Can you make it in batches?
YES! This cocktail recipe makes one drink, so make more for your friends by multiplying the ingredients.
Can I use my Margarita Machine?
You can even use a margarita machine instead of a blender if you happen to have one in your kitchen cabinet. Just follow the basic directions on your margarita machine with the ingredients listed in the recipe provided here.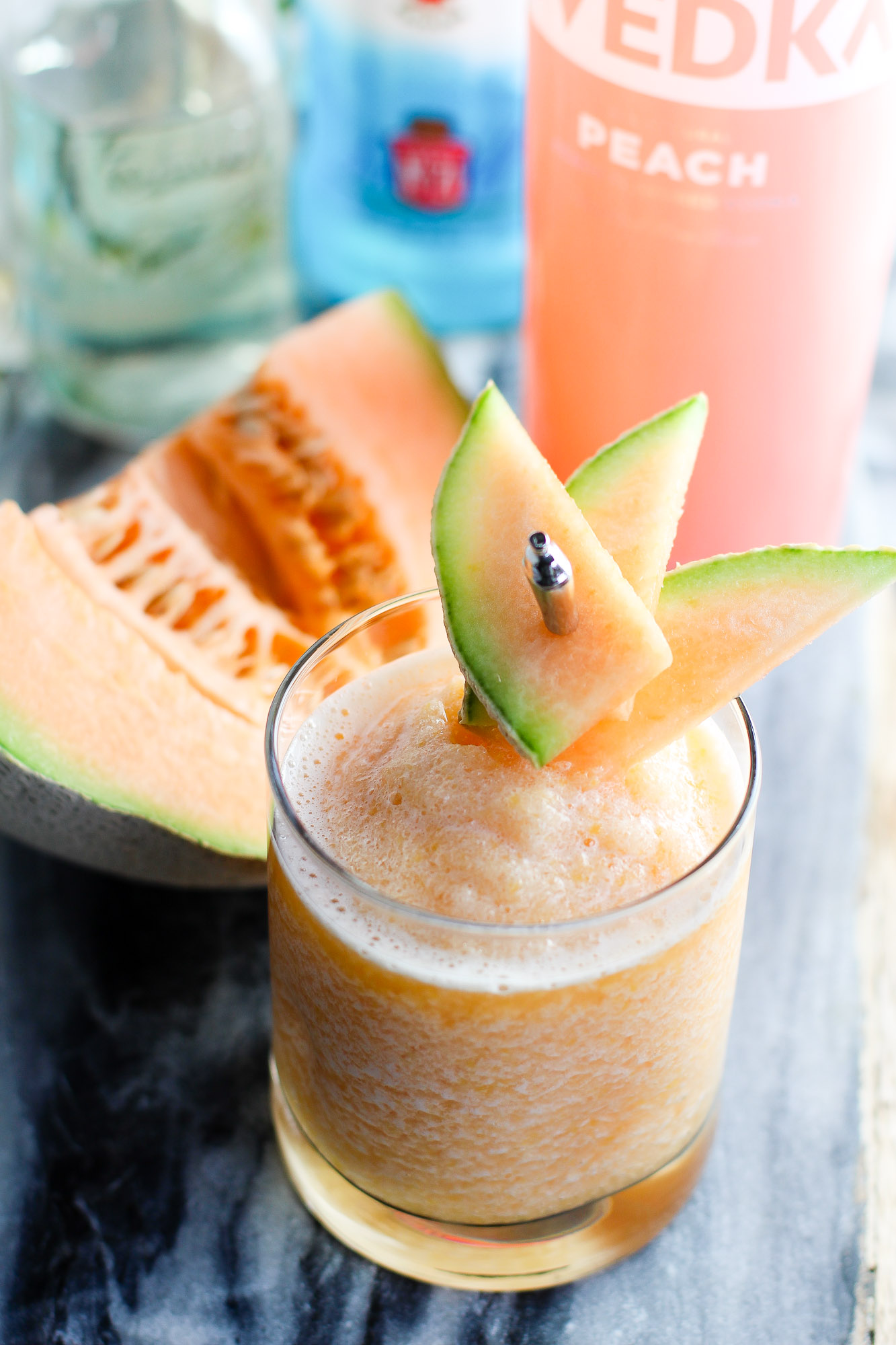 Can I make this cocktail ahead of time?
You can make the Cantaloupe and Peach Hard Slush Cocktail up to 1/2 hour ahead of time, just keep the mixture in the refrigerator or freezer. BUT this cocktail is best freshly made and served immediately.
Below you will find the recipe! You can bookmark this page, pin this recipe on Pinterest, and print it out to save! Plus there are some visual "how to" images below the recipe so scroll down if you want to see. And as always, please drink responsibly. This is intended for 21 and older!
Grab my silver fruit picks HERE
Yield: 1
Cocktail Recipe - Cantaloupe and Peach Hard Slush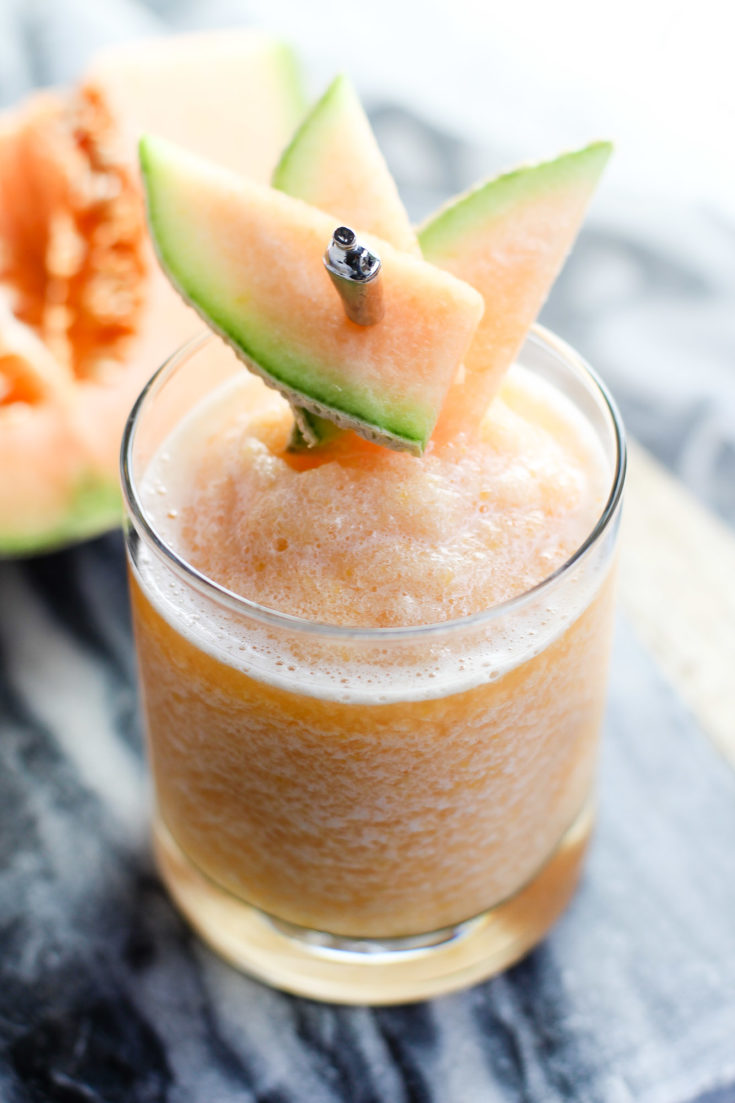 Ingredients
1-ounce Svedka Peach Vodka
1-ounce Smirnoff Red, White & Berry Vodka
1 1/2 ounces simple syrup
1/2 canned sliced peaches
4-5 chunks of cantaloupe
1 cup ice
Instructions
In the pitcher of a blender add Svedka Peach vodka, Smirnoff Red, White, & Berry vodka, simple syrup, three slices of peaches, 4-5 chunks of cantaloupe, and one cup of ice.
Secure the lid on the blender and pulse until smooth.
Garnish with slices of cantaloupe.
Serve.
Drink responsibly, and never drink and drive