Margot Robbie's new Harley Quinn film "Birds of Prey" is available digitally and we are here for it with this Harley Quinn cocktail!
After splitting with the Joker, Harley Quinn joins superheroes Black Canary, Huntress and Renee Montoya to save a young girl from an evil crime lord, Black Mask in Gotham City. Are you excited for it?

Be sure to check out my other Suicide Squad drinks – The Suicide Squad and Joker Gone Wild!
Buy Suicide Squad (the film) here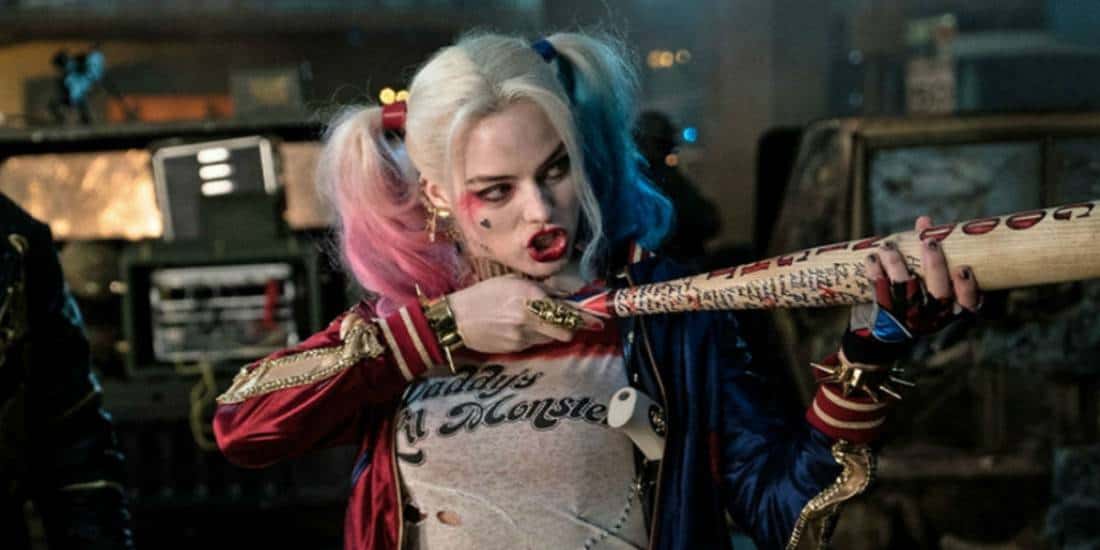 A crazed criminal and former psychiatrist. Producer Richard Suckle described the character as, "a fan fave. Funny, crazy, scary. … You can't come up with enough adjectives to describe all the different things you see her do." Robbie described Quinn as one of the Squad's most manipulative members, and her relationship with Joker as "incredibly dysfunctional", adding that Quinn is, "mad about him—like, literally, mad. She's crazy. But she loves him. And it's a really unhealthy, dysfunctional relationship. But an addictive one." (wikipedia)

Suicide Squad Inspired Cocktail - The Harley Quinn
The Harley Quinn
(inspired by Harley's sweet yet tart attitude!)
Ingredients
1 1/2 oz Cherry Vodka
1oz Tequila
1oz Rum
1 tbsp. Grenadine
3oz Pineapple juice
Black sanding sugar
1 tbsp. Simple syrup
Ice
Sanding Sugar
1 cup sugar
1-2 drops black food coloring
Instructions
Sanding sugar:
Pour your 1 cup of sugar into the ziplock bag add your 2 drops of black food coloring
Using your hands rub the food coloring into the sugar until fully colored black
Cocktail:
In a bar shaker add 3-4 pieces of ice, vodka, tequila, rum and grenadine -- shake well to combine
Top off with pineapple juice
Enjoy
Make all THREE of my Suicide Squad Cocktails! The Suicide Squad The Harley Quinn and Joker Gone Wild!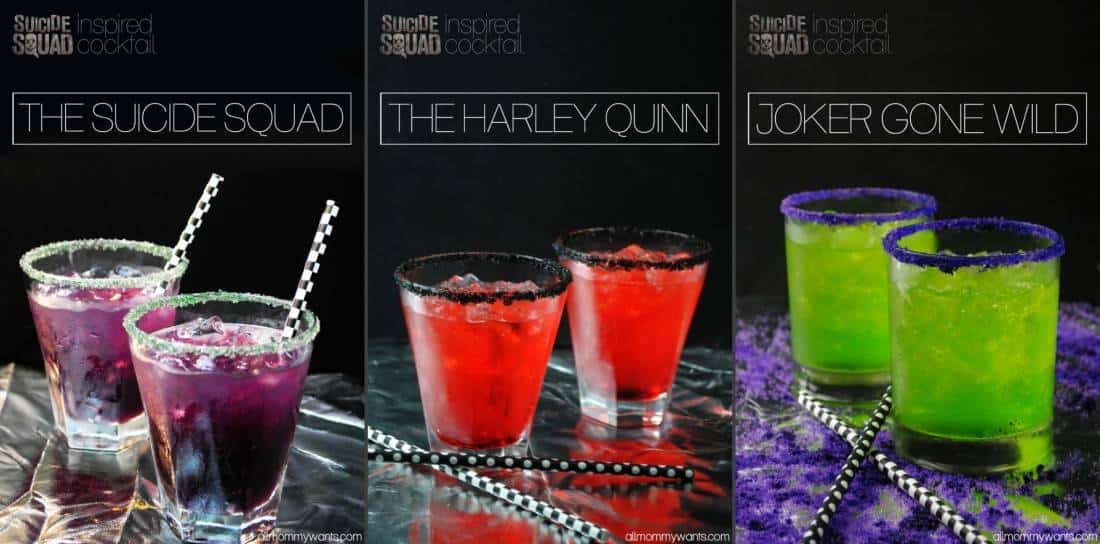 See Margot Robbie as Harley Quinn in 3 (possibly 4) NEW films based on the DC Comics:
Birds of Prey (and the Imancipation of One Harley Quinn) – Feb 2020
The Suicide Squad – 2021
Untitled Harley Quinn/Joker Project (RUMORED)
Gotham City Sirens (TBA)
*Suicide Squad images and logos property of Warner Bros Pictures.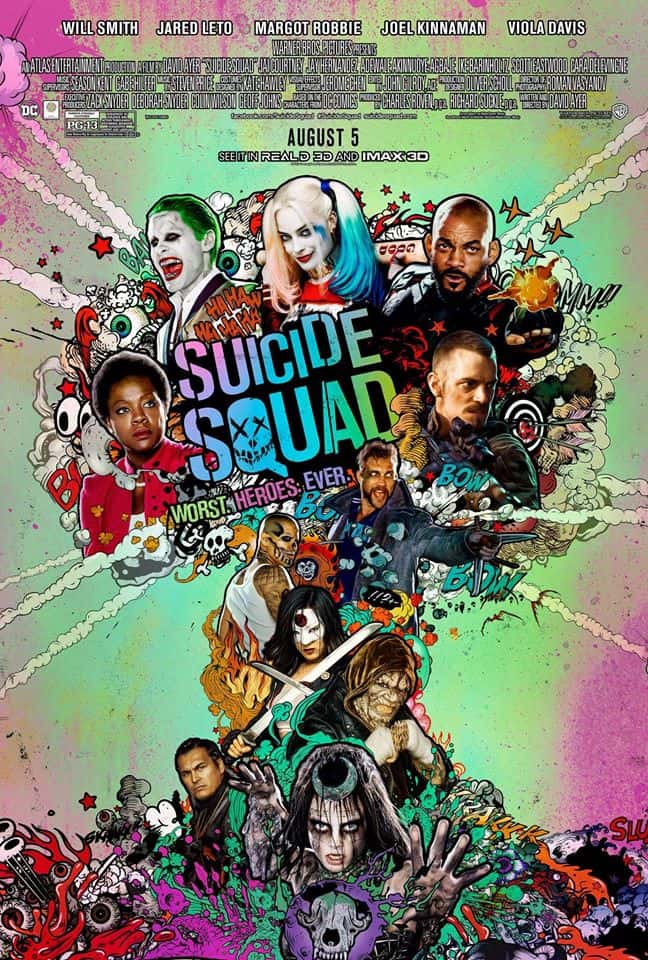 Suicide Squad is a 2016 American superhero film based on the DC Comics supervillain team of the same name, distributed by Warner Bros. Pictures. It is the third installment in the DC Extended Universe (DCEU). The film is written and directed by David Ayer and stars an ensemble cast including Will Smith, Margot Robbie, Jay Hernandez, Jai Courtney, Adewale Akinnuoye-Agbaje, Joel Kinnaman, Cara Delevingne, Karen Fukuhara, Viola Davis, Ike Barinholtz, Scott Eastwood, and Jared Leto. In Suicide Squad, a secret government agency led by Amanda Waller recruits imprisoned supervillains to execute dangerous black ops missions and save the world from a powerful threat in exchange for reduced sentences.