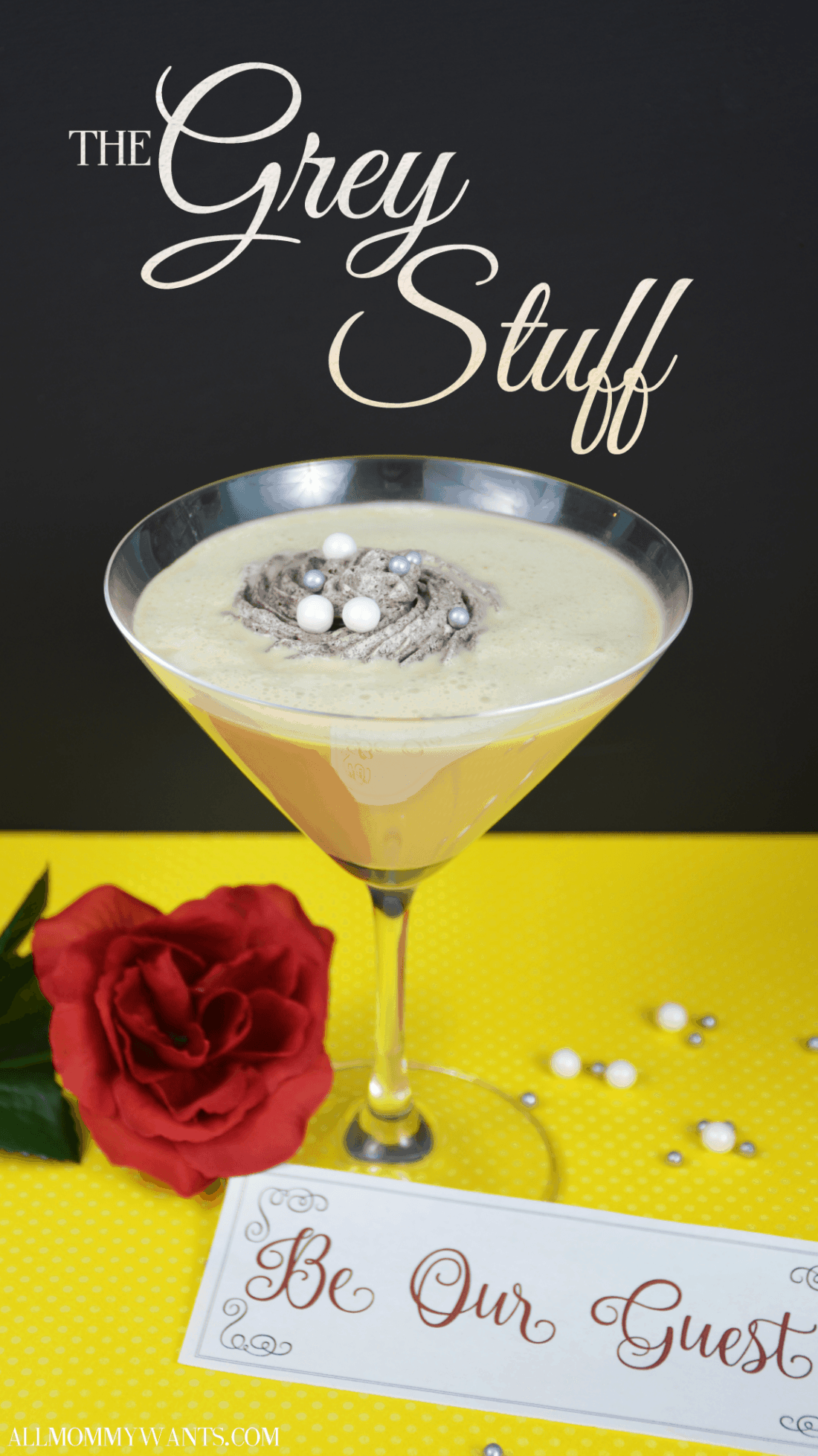 Try the grey stuff, it's delicious! Don't believe me, ask the dishes!
Any Beauty and the Beast fan will know this line sung in the showstopper "Be Our Guest" well. And since we are all grown-ups now, how about a frothy, boozy drink inspired by this?
I had spoken to the team over at Drizly about my idea and they were so excited that they supplied all of the alcohol I needed for it. Best of all? Drizly delivers*. Yep, you don't even have to leave your house to find these ingredients.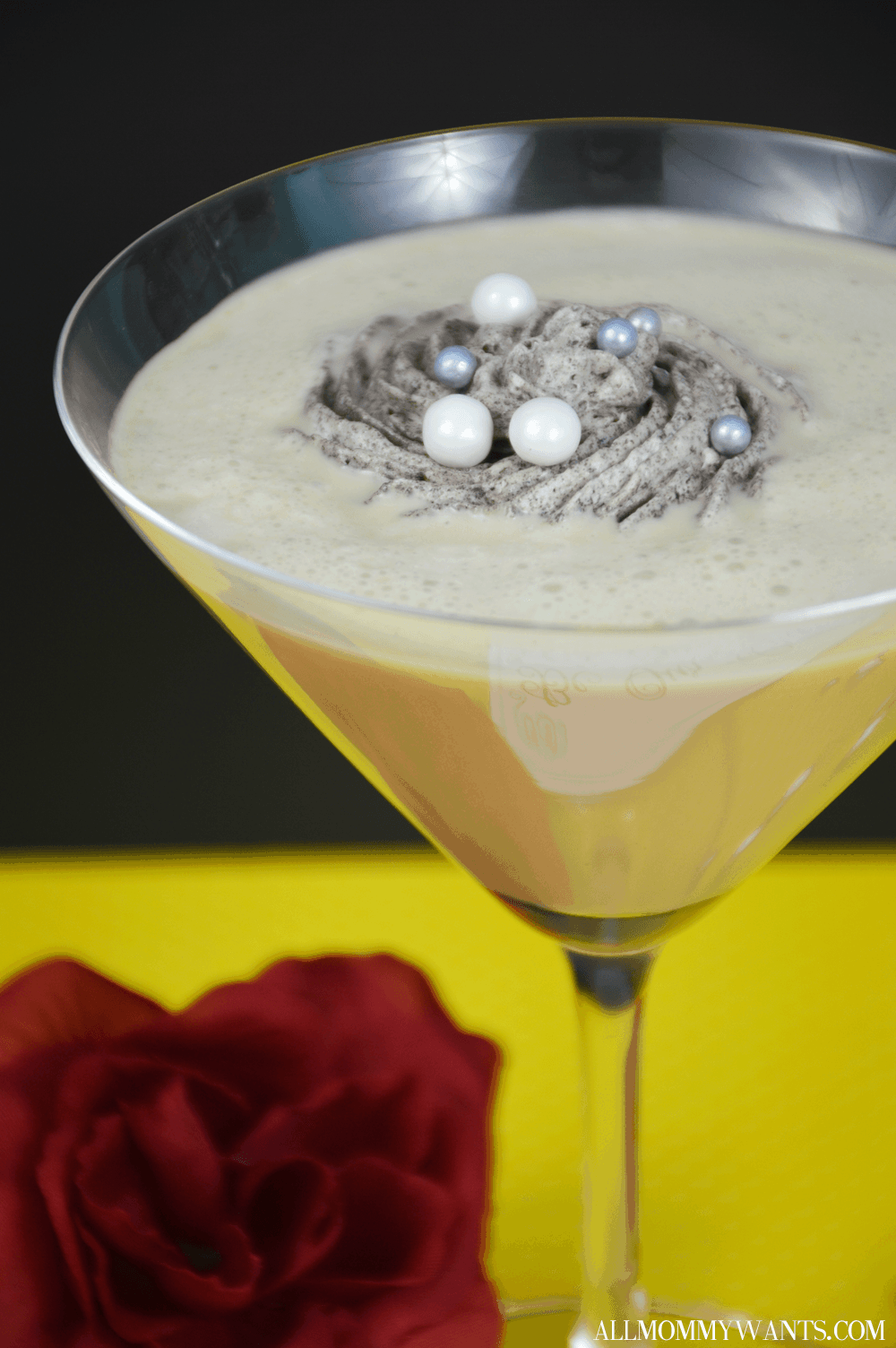 'The Grey Stuff' Cookies Cream Martini
Ingredients
2 ounces Godiva White Chocolate liqueur
2 ounces Godiva Chocolate liqueur
1 ounce Smirnoff Whipped Cream Vodka
2 ounces heavy cream
ice cubes
Cookies Cream Topping
2 chocolate sandwich cookies, ground into fine crumbs
about 1/2 cup whipped topping
edible pearls
Instructions
To make topping:
Fold crumbs into whipped topping until completely mixed.
Folding needs to be done slowly and carefully, turning the spoon in one direction from the bottom of the bowl to the top.
Set aside or refrigerate if not using right away.
To make cocktail:
place ice cubes in a cocktail shaker (this one is my favorite!), then add the liqueurs, vodka, and heavy cream.
Shake for a full minute to infuse the alcohol together and get a slightly creamy texture. strain into a stemmed glass and top with the cookies & cream topping and edible pearls.
My favorite way to enjoy this cocktail is as a dessert with a spoon – having a little cookies & cream with the drink is decadent!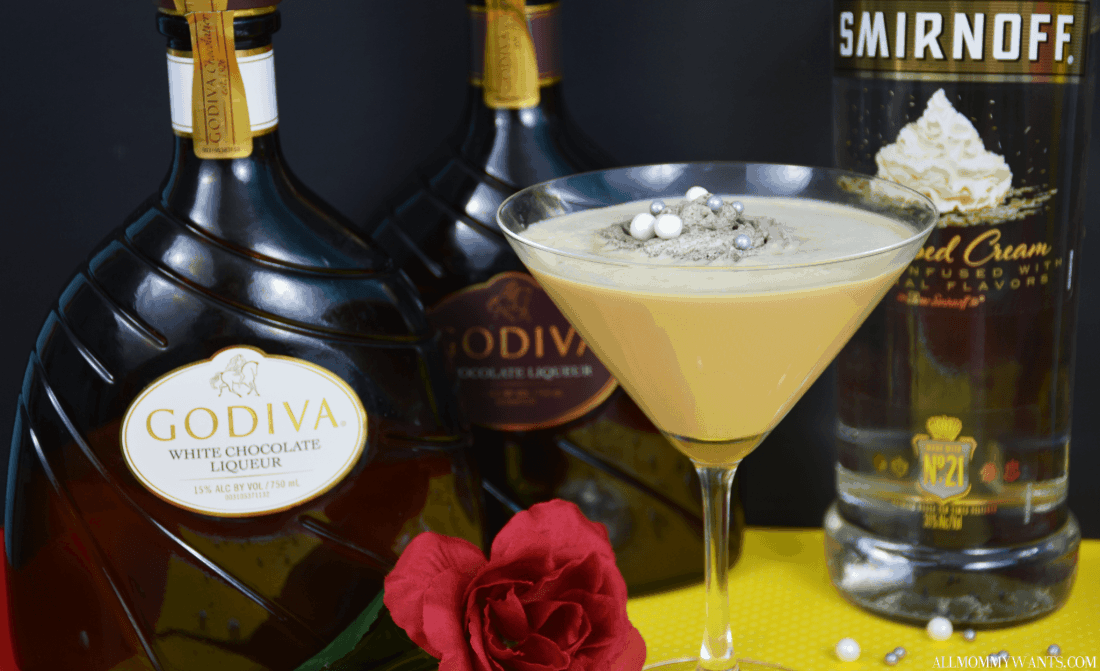 *this cocktail is intended for legal drinkers. The products were supplied by Drizly. Check the delivery range to see if Drizly delivers near you.