Er. Mah. Gerd.
I am such a huge fan of Beauty and the Beast as well as floats, and I LOVE concocting new cocktails, so this one just HAD to be made! Lumiere is one of my favorite characters from Beauty and the Beast and I am SO excited to see Ewan MacGregor step into the role in the live action version coming out March 17 2017!
This cocktail only needs a few ingredients – you are going to LOVE it!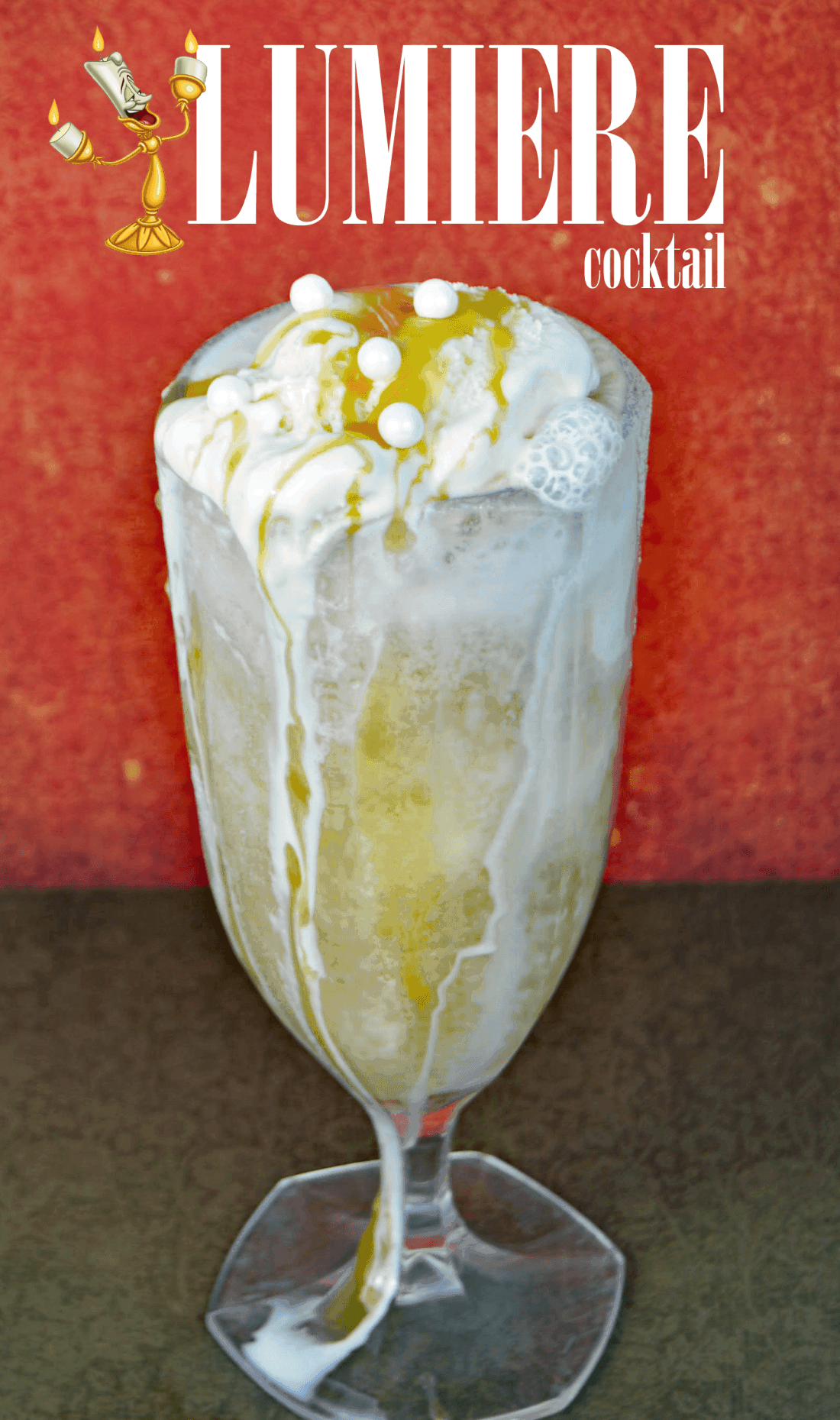 'The Lumiere' Apple Vodka Float - A Dessert Cocktail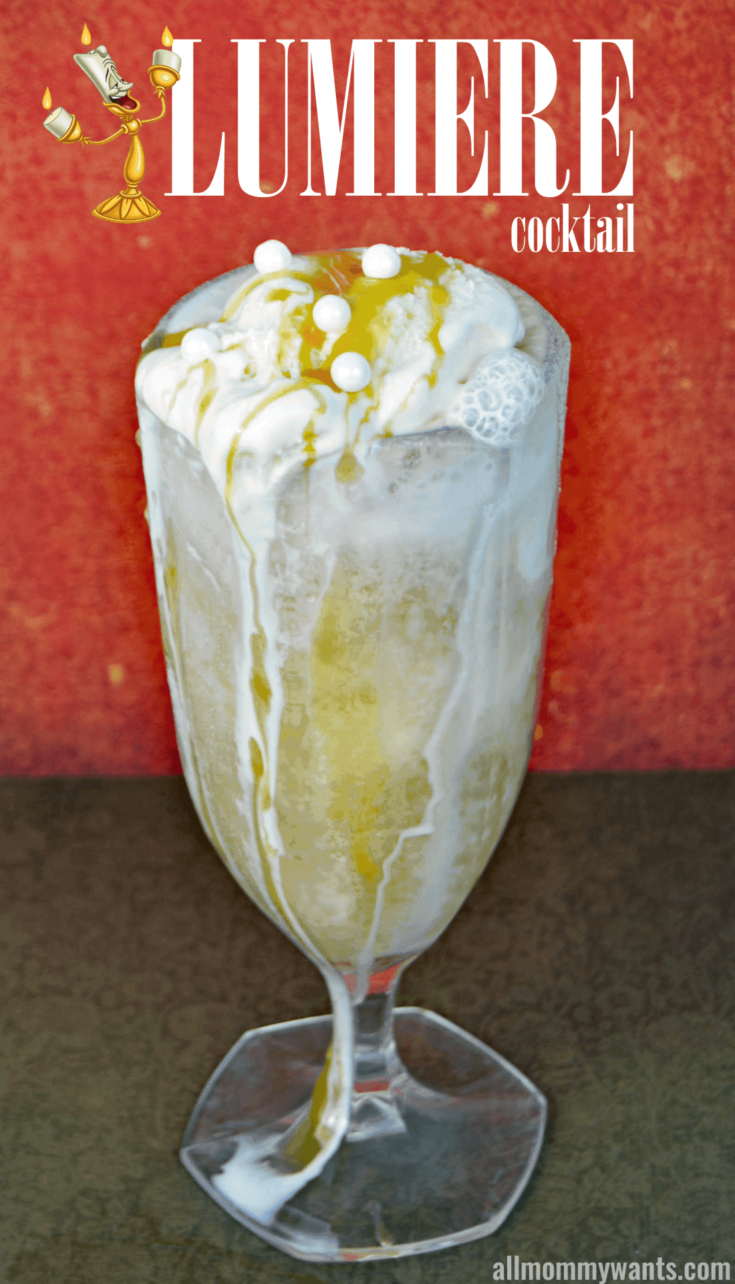 Ingredients
1 1/2 oz Apple Liqueur (I love Dr. McGillicuddy Apple Pie!)
1/2 oz Vanilla Vodka
6-8 oz cream soda
Vanilla ice cream
edible pearls and caramel sauce
Instructions
In a tall glass or dessert glass as shown pour both alcohol types in and then slowly pour cold cream soda until about 2/3 full.
Stir slowly.
Top with a scoop of vanilla ice cream (warning, it will foam up!) and top with edible pearls and caramel sauce.
Enjoy!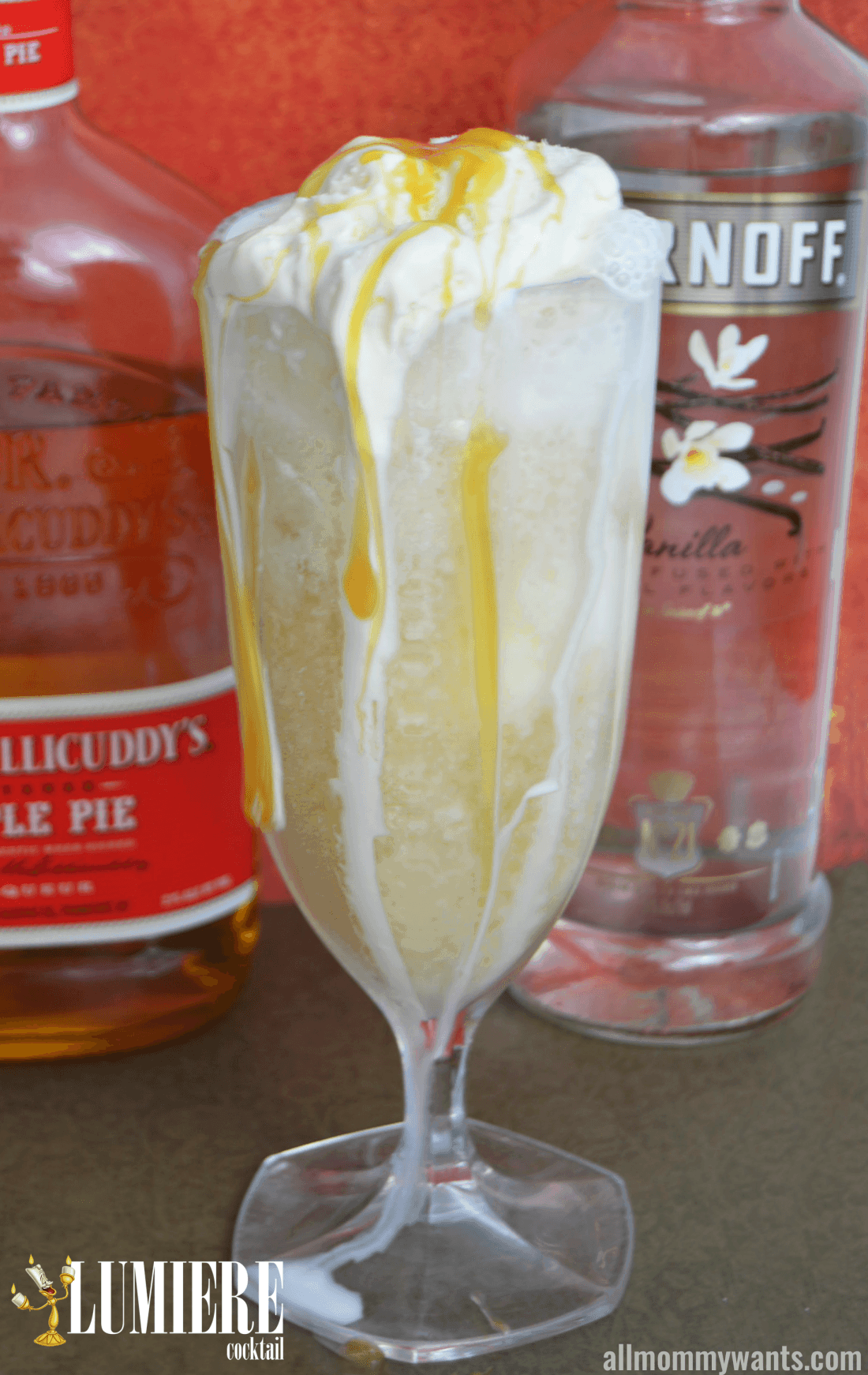 If you like this you will LOVE "The Grey Stuff"!