While I do love the "classics from a different perspective" genre that has sprouted up in recent years, I have found myself longing for a classic version that is remade to be the same story amplified. This was answered with Disney's newest adaptation, Cinderella.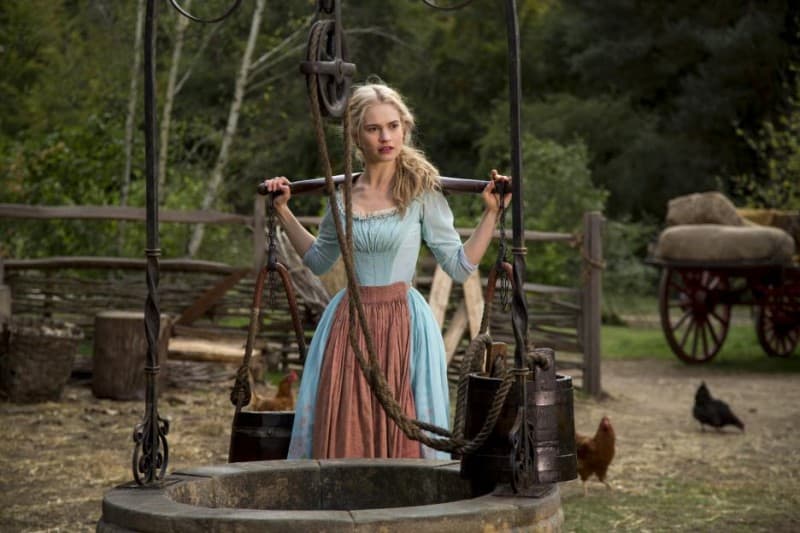 Cinderella follows the young Ella (the exquisite Lily James) from her youth until the "happily ever after". See the trailer:
It starts when she is a little girl, showing her relationship with her mother (Hayley Atwell) and father (Ben Chaplin). She was taught to "have courage and be kind", two traits that she brings with her into adulthood. When her mother falls ill and dies, her father marries Lady Tremaine (quite possibly out of pity), and then dies unexpectedly while on a work trip. Ella is left to live with Lady Tremaine (Cate Blanchett pulls off this role in stunning fashion), and her daughters Drizella and Anastasia (equally talented Sophie McShera and Holliday Grainger). Slowly they take advantage of Ella until she becomes a servant in her own home. They even give her the name "Cinderella", a nod to the Hans Christian Anderson story. Cinderella meets her prince (Richard Madden) through the help of a fairy godmother (insatiable Helena Bonham Carter) and well, you know the rest…
There are no spoilers in Cinderella because the story is not being told in a new way. Director Kenneth Branagh along with writer Christ Weitz give the characters more facets than the 1950 version – we meet Cinderella's parents and see a glimpse of her when she was young, as well as explore the Prince's relationship with his father, the King (Stellan Skarsgård), as well as the personalities of Lady Tremaine and her daughters.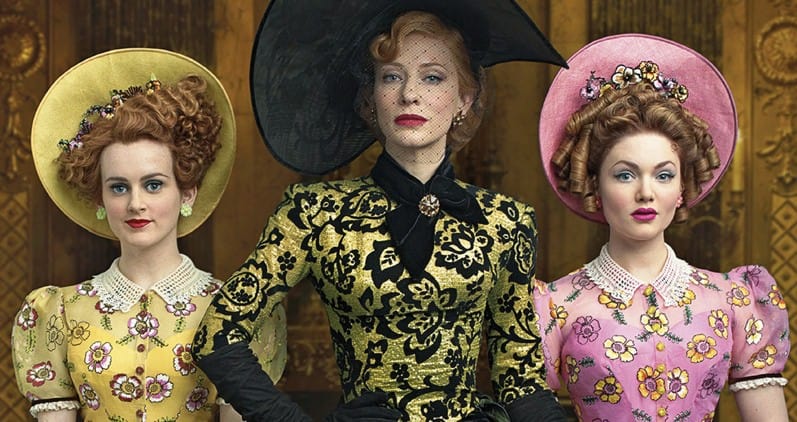 The film is not about a new version it's about perfecting the version we all grew up with. The only difference I saw was the stepsisters weren't ugly as they are in other versions, but absolutely beautiful albeit in an intentionally tacky way.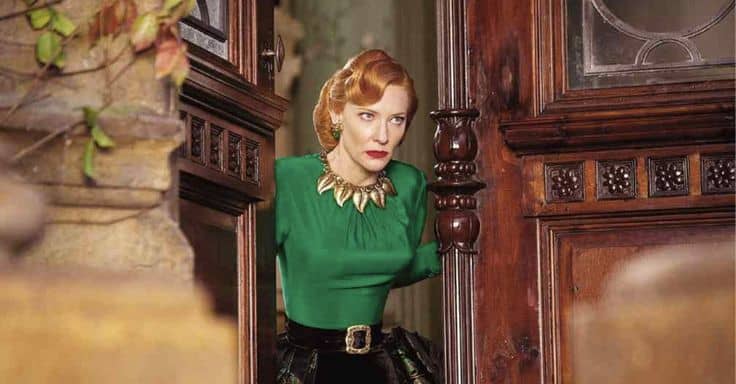 The story is visually stunning. Locations in England – Windsor Park, Old Royal Naval College, and various areas of Buckinghamshire set the backdrop beautifully. The costumes of icon Sandy Powell (see my interview March 16th) envelope the actors into their characters stunningly. Add to it the perfect direction of Branagh and the fresh talent of James and Madden, along with the iconic pillars that are Blanchett and Bonham Carter, well – you have a perfect storm of fantasy and beauty.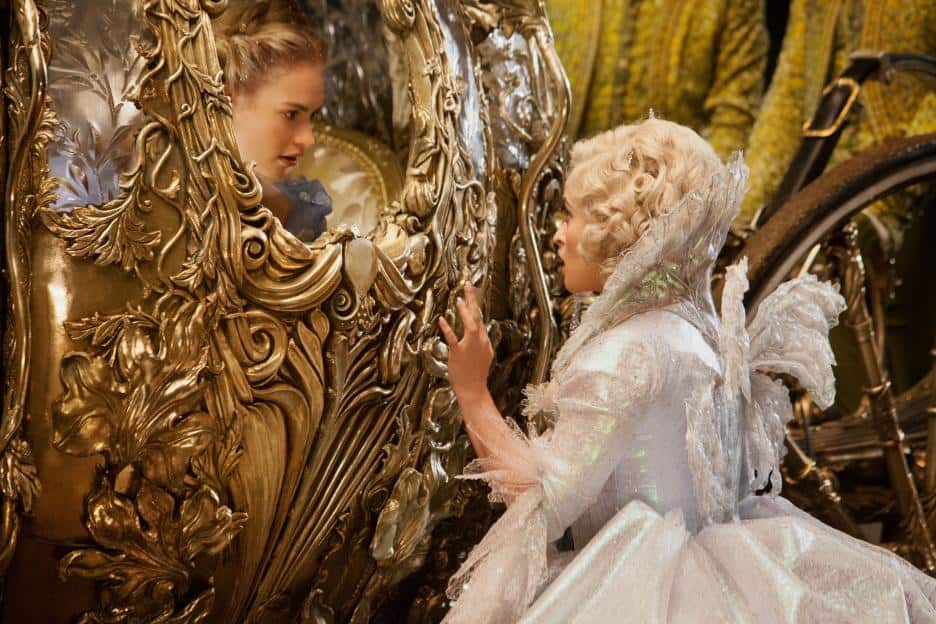 Is it for children? Yes absolutely. If your child has seen the 1950 classic they will love the 2015 version. There is no "scariness", no major battle scenes, no violence or gore at all. There is fantasy, whimsy, and dreaming. Set aside the controversy of Lily James' waist size (which shouldn't even be a factor into whether or not to see it), and take your kids for the message – have courage and be kind.

See Cinderella in theaters TODAY! Comment below – are you going to see it?
As part of the #CinderellaEvent blog team, I was invited to Hollywood to be treated like royalty courtesy of Disney. All opinions are my own.