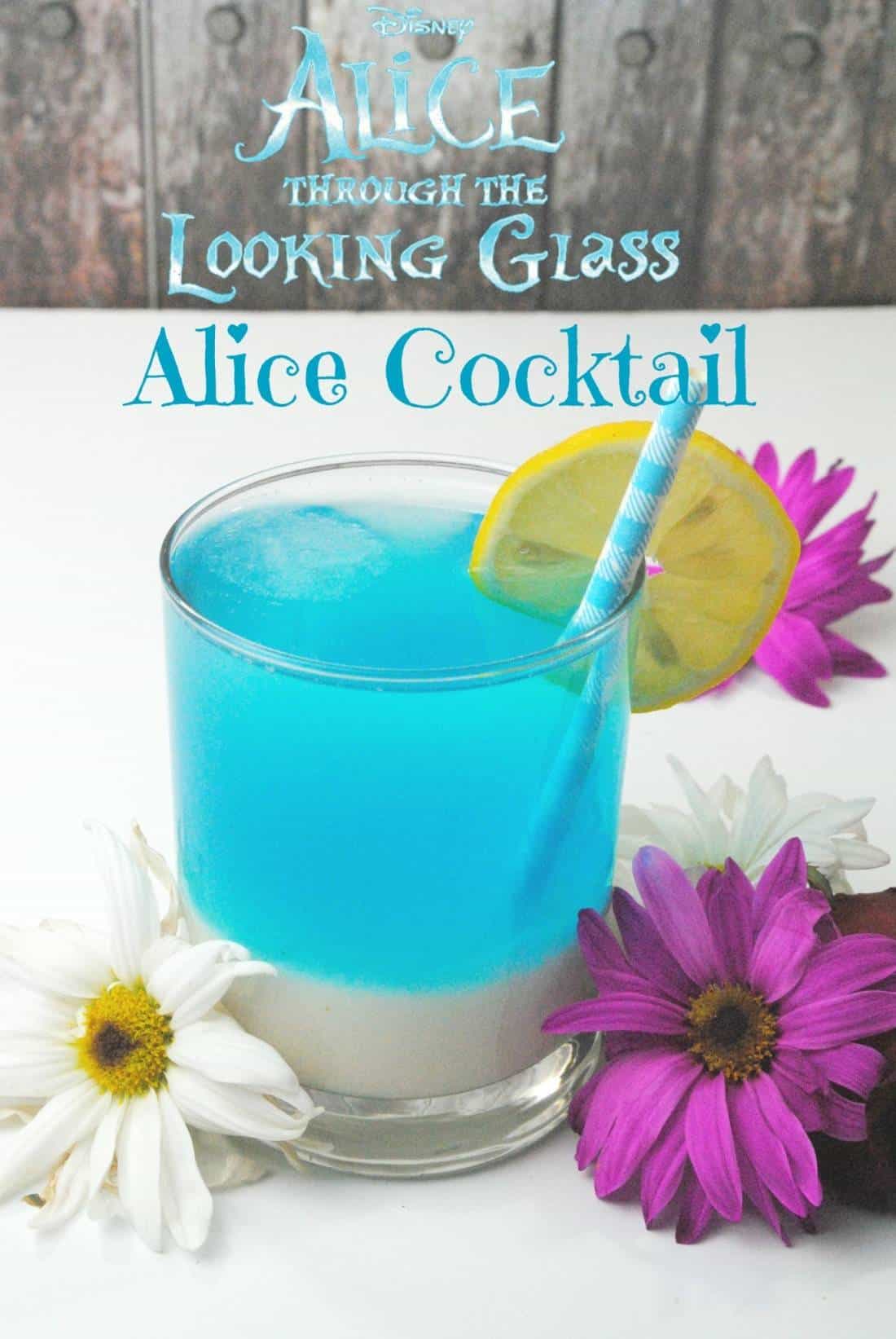 One of my favorite characters is Alice from Lewis Carroll's Alice's Adventures in Wonderland and Through The Looking Glass. I am so excited for the Disney feature film (in theaters May 27th)! To celebrate, here's a delicious cocktail inspired by Alice Through the Looking Glass!
Alice Through The Looking Glass Inspired Cocktail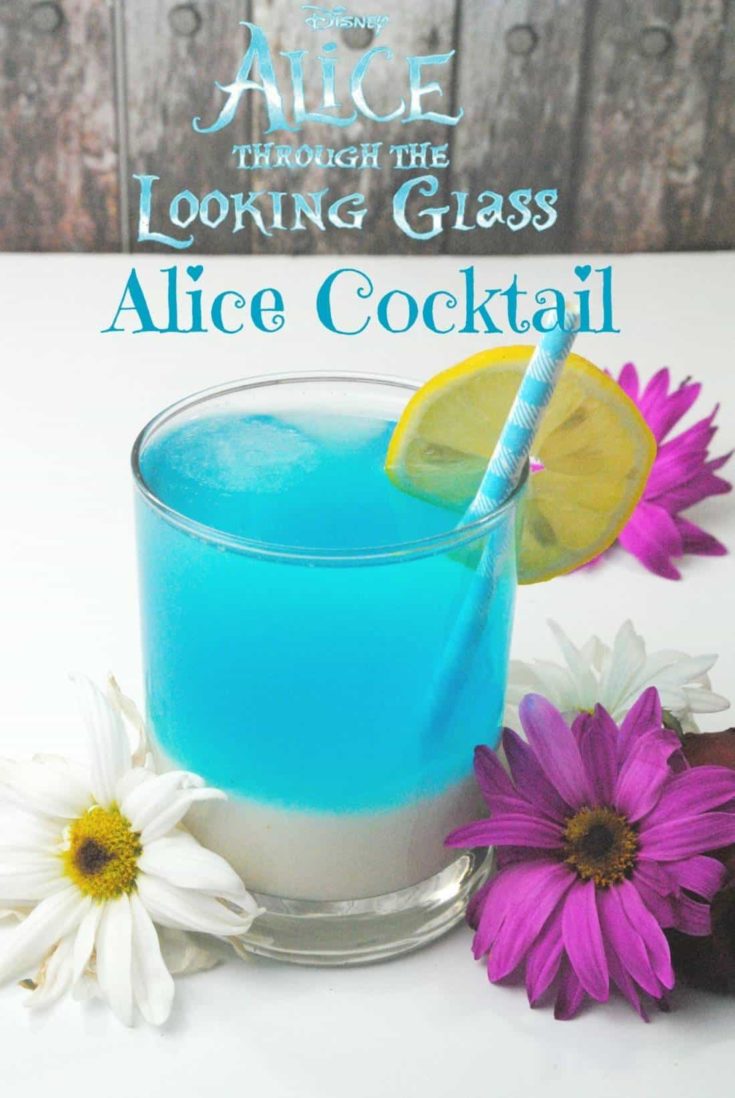 Ingredients
1 0z of Malibu
1oz of Blue Curacao
1/2 0z of Raspberry Vodka
Club Soda
Pina colada mix
Lemon for garnish
Instructions
In a bartender shaker add the Malibu and Pina colada mix and shake to combine.
Pour the Pina Colada / liquor mix into the glass let sit to the side.
I also like to place it int he freezer for 5 minutes. The frozen froth it makes is amazing!
Rinse out your shaker and add the Vodka, Blue Curacao and Club soda shake to combine.
Now to create the layer effect! Use a large serving spoon upside down hold it above the glass and slowly pour the Blue Curacao mix into the glass. If you do it slow it will not mix.
ENJOY!