I have seen Star Wars: The Force Awakens 3 times now – and it's STILL opening weekend! There are a TON of "easter eggs" – nods to previous films and/or cast that you will catch if you look for them.
Check out all of my exclusive Star Wars Coverage, including interviews with cast & crew
Warning – there are spoilers in this post, so if you haven't seen the movie come back here when you do!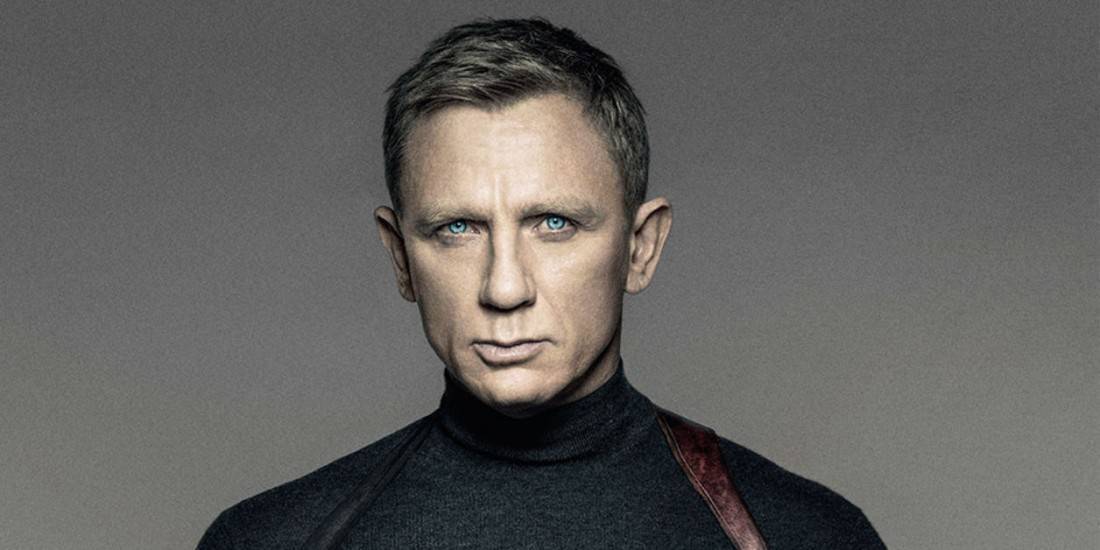 1. Daniel Craig is a Stormtrooper
Daniel Craig worked with Harrison Ford in Cowboys and Aliens (fun fact – Ford bought the 2 horses they rode in the film), so it makes sense that Craig had a hidden cameo in Star Wars: The Force Awakens. At first he denied it but it seems to be true. Look for him as the Stormtrooper that releases Rey from the hold Kylo Ren has placed her in.

2. Finn's Stormtrooper number
Wonder what Finn's original stormtrooper is from? As first I was thinking "FN-2187" was a date – February 1, 1987, but then figured out the real meaning – in Star Wars: A New Hope, Princess Leia is held captive – in cell 2187.
3. The vintage X-Wing Fighter Helmet
When we first see Rey on Jakku, the scene goes to her sitting outside of her makeshift home – an AT-AT – and sitting next a vintage X-Wing Fighter pilot helmet. Although we don't know exactly who's it was previously, it was fun to see her try it on in a childlike matter – making you wonder if it's possibly a clue to who her father is, like a little girl trying on daddy's helmet.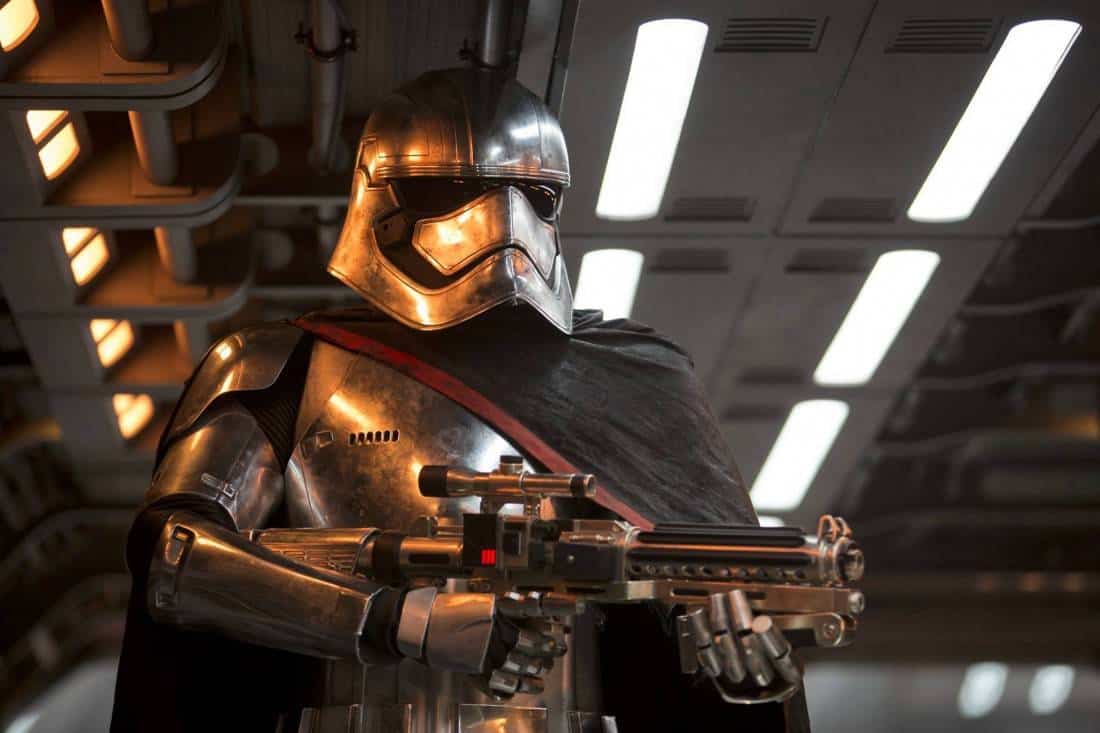 4. Captain Phasma was a nod to 1978 cult classic Phantasm
Turns out J.J. Abrams is a bit of a horror buff. He liked Phantasm so much that he named the Stormtrooper leader "Phasma" because it reminded him of the killer orb in the film.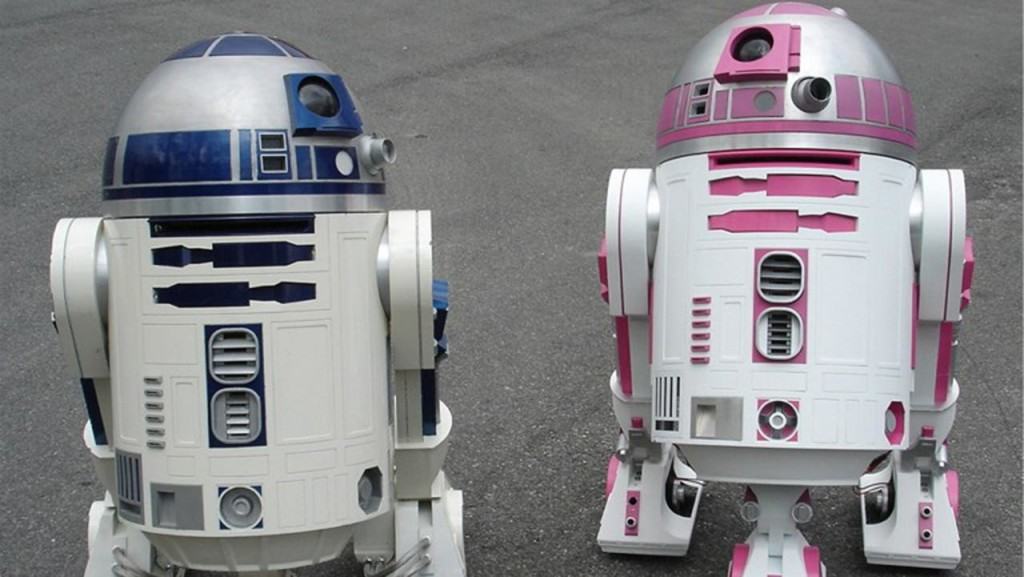 5. The pink R2 Unit
Look closely in the scene at the Resistance Base (lower right corner) and you will catch a glimpse of R2-KT, a pink droid named for the late Katie Johnson, a young fan who lost her life due to a brain tumor in 2005. R2_KT also appears in Clone Wars.

6. BB-8's voice is…
BB-8 DOES have a voice. Of sorts. His beeps are created by Bill Hader and Ben Schultz (Parks & Rec). It was a happy accident of playing with a voice app on JJ Abrams' iPad.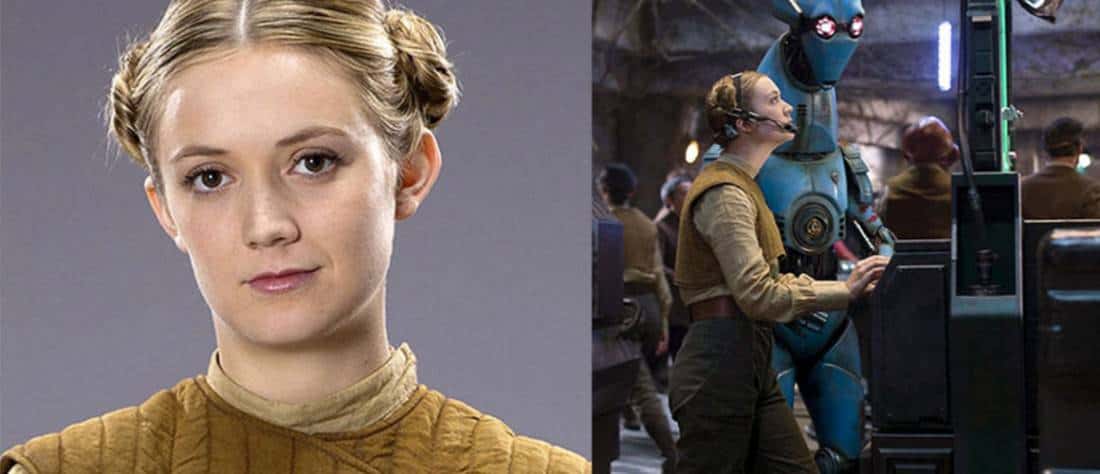 7. Carrie Fisher's Daughter
Billie Lourd, the daughter of Carrie Fisher, plays a Resistance General with a very familiar hairdo…

8. J.J. Abrams Dad
Abrams often gives his dad Gerry a cameo role in his films. Look for him as Resistance Captain Cypress in The Force Awakens.

9. Game of Thrones references
While we know Gwandoline Christie is Captain Phasma, she also plays Brienne in HBO's Game of Thrones (a personal favorite of mine!) There are several other GoT actors in The Force Awakens including:
Jessica Henwick (Nymeria Sand) is a Resistance x-wing pilot named Jess Testor.
Mark Stanley (Grenn) is credited as a "Clan Leader"
Miltos Yerolemou (Syrio Forel) is a customer in Maz Kanata's bar.
Emun Elliott (Marillion) is one of the Resistance fighters.
Thomas Brodie-Sangster Cameo (Jojen Reed) is part of the First Order crew.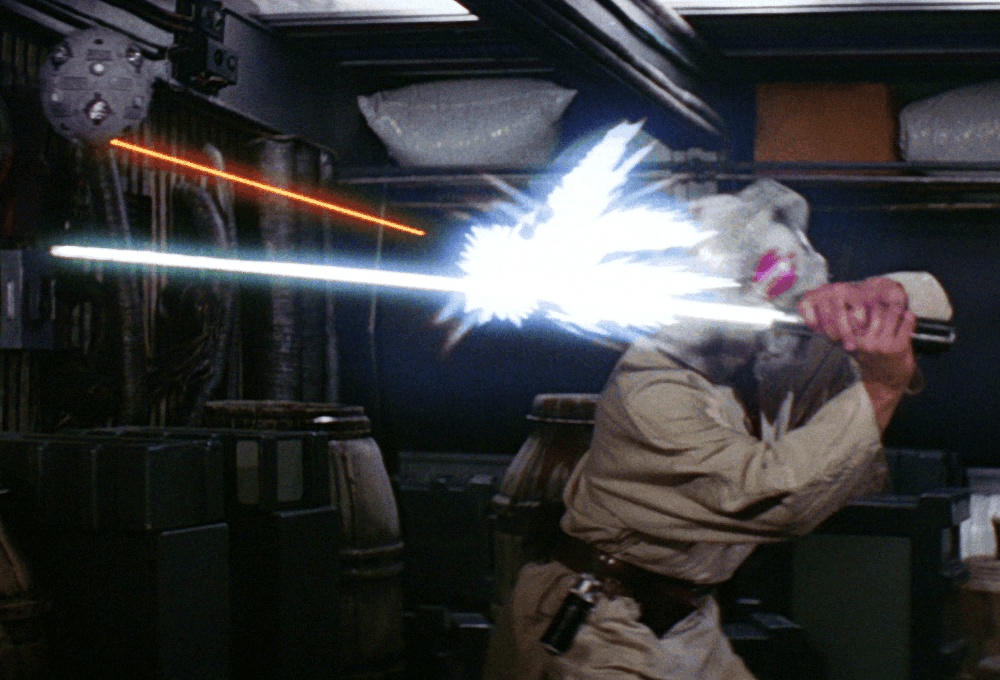 10. Luke's Combat Remote
The laser ball that Luke Skywalker trained with in A New Hope shows up on the Millennium Falcon when Finn and Rey are digging through the supplies while she's trying to fix the gas leak.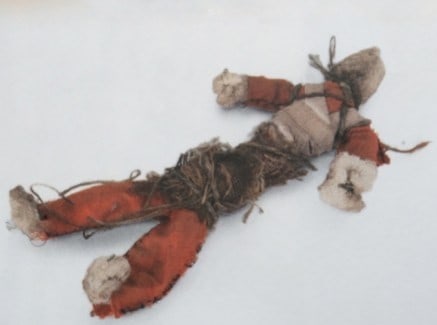 11. Rey's X-Wing Pilot Doll
During the scene where Rey is in her makeshift home preparing a meal, look closely at the shelf in the background. There you will see a handmade straw doll made to look like an X-Wing Fighter. You can see that she has a thing for them and flying.

12. Cloud City Corridor
During Rey's dream sequence she's transported to a familiar looking corridor. At first it looks like a Death Star corridor, but it turns out that it's the one that Luke and Darth battled in. You can also barely make out Luke screaming "NOOOOOOO!!!!" as he did when Darth told him he was his father. Another clue to Rey's family?

13. Simon Pegg's cameo
Simon Pegg (Shaun of the Dead) makes a cameo as Unkar Plutt, the swindling trader on Jakku that tries to buy BB-8 from Rey. If you know it's Pegg you can hear it in hiis voice – it's a very similar sound to Pegg's character in "The World's End".

14. X-Wing Pilot's tie to Beastie Boys and LOST
There's a new X-Wing pilot who is of alien form named Ello Asty. If you say it aloud it spells L.O.S.T. but also is a reference to a favorite band of Abram's The Beastie Boys, who had an album called "Hello Nasty" released in 1998.

15. Another Famous Patron in Maz Kanata's Bar
Warwick Davis (Wicket the Ewok from Return of the Jedi) has a cameo in the cantina. Plus look for Judah Friedlander from 30 Rock.

16. Bad Feelings
In every Star Wars film the line "I've got a bad feeling about this" is uttered. In The Force Awakens it's Han Solo who says the line after Rathtars overrun the Falcon.

17. Admiral Ackbar and Nien Nunb
Many fans of the early Star Wars films will remember Admiral "it's a trap" Ackbar and pilot Nien Nunb and are excited to see them – played by the original actors – in The Force Awakens. Unfortunately Ackbar does not utter his famous phrase though.

18. Iconic scenes and music
The Force Theme plays more than once for Rey, most notably during her battle with Kylo Ren, possibly a subtle hint to her genealogy. There are also moments where Jakku looks like Tatooine, especially in the "sunset" shots which are reminiscent of Luke's early moments.

19. Yoda and Obi-Wan Kenobi are in The Force Awakens
During Rey's dream sequence, listen carefully and you can hear the voices of Yoda, Alec Guiness, and Ewan MacGregor (both as Kenobi) guiding Rey.
Check out my friend Merlot Mommy's Star Wars finds!
What Easter Eggs or cameos have you seen? Comment below!