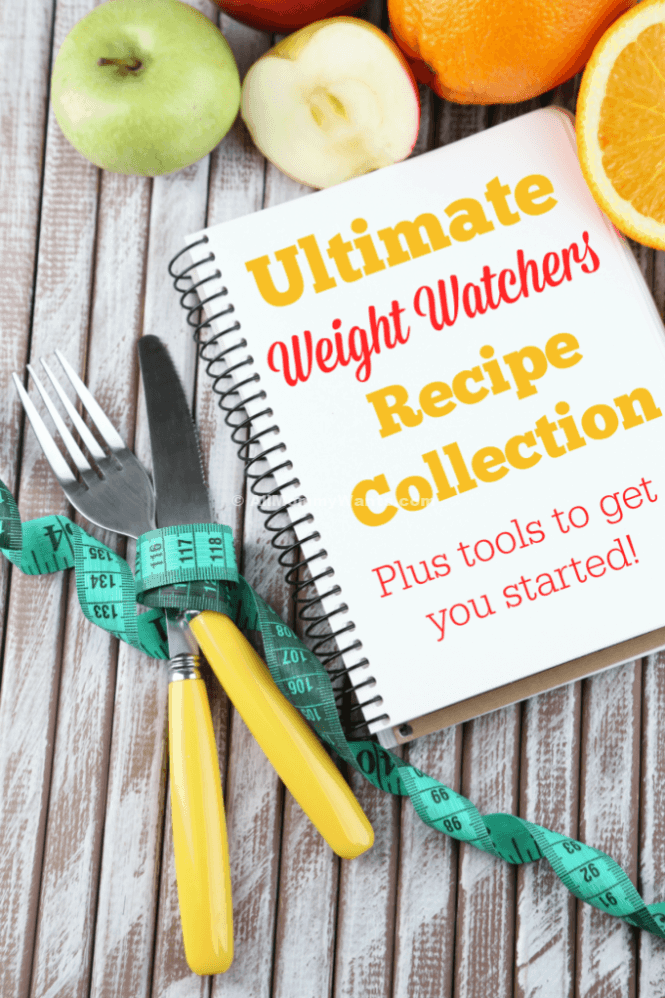 Are you struggling with losing weight? Just worn out and not sure where to start, how to get back on track, etc? I've shared my workouts, weight loss advice, and more – now I'm sharing a post I've kept private for quite some time: The Ultimate Weight Watchers Recipes Collection. Be sure to follow me on Pinterest for lots of Fitness related fun!!
PIN THIS POST to your Weight Watchers Board!
Tip: To easily find recipes within your point range, press CTRL+F and type in a number. If you type in "3", all recipes that are 3 PointsPlus will be found. 🙂
Weight Watchers Recipes Collection Table of Contents
Helpful Articles and Tips
Weight Watchers Books
Weight Watchers Pinterest Boards
0 PointsPlus Recipes
Breakfasts
Lunches/Dinners
Sides
Desserts/Drinks
0 PointsPlus Food List
Helpful Articles & Tips
This calculator is great: How to calculate how many points you get on Weight Watchers
This article helps me a LOT: PointsPlus values for extras like dressing, peanut butter, etc
This Ultimate PointsPlus Weight Watchers Kit is super helpful, too.
Can't afford monthly meetings and membership fees? Read my post on How to do Weight Watchers for FREE.
Weight Watchers Books
Weight Watchers Pinterest Boards
 Weight Watchers 0 Point Recipes
Weight Watchers Breakfast Recipes
Weight Watchers Lunch Recipes
Low Point Weight Watchers Recipes
Weight Watchers Dessert Recipes