Did I ever tell you about the time I went to the set of Captain Marvel last year?
Oh, I didn't? .
What about the fact that I got to watch a scene be filmed involving Brie Larson, Samuel L. Jackson, and Goose the Cat?
Omg, NO?
Or when I got to play with the super-galactic weapon props used in the film..
…okay sit down, grab a Zima, and let me tell you about it all…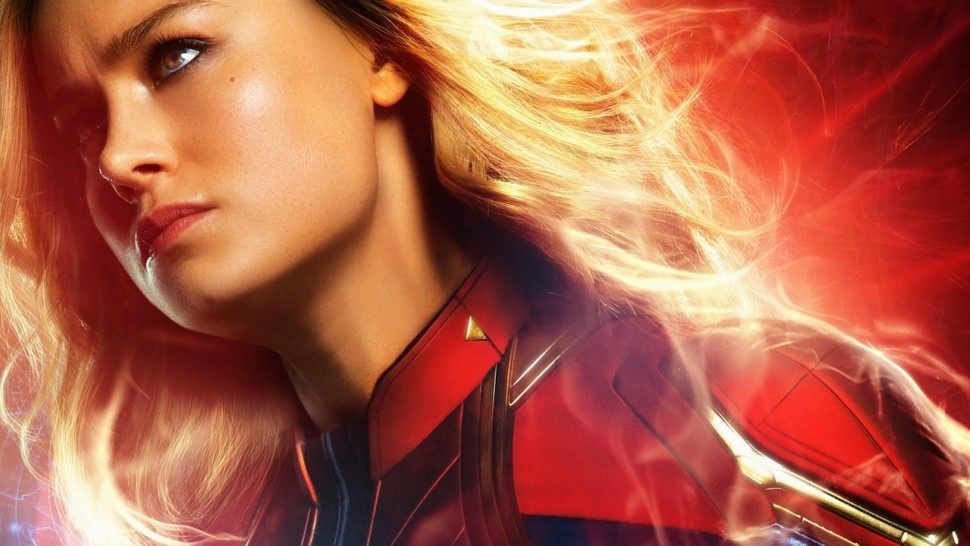 Let's start from the beginning.. I, along with some of my favorite Disney bloggers were in town for Marvel's uber-hit Avengers: Infinity War, which was pretty epic in itself. I walked the red carpet, met some great people, and got the huge surprise of a Captain Marvel set visit. YESSSS!! For a Marvel superhero film set in the 90's (my prime time) it was a cool treat. We got to the set and immediately got to check out a HUGE Skrull ship set. This thing was massive, and part of a pivotal scene. Also FUN FACT: Most of the ship is made of foam. Because of the rounded alien shapes it's easier to carve the walls and details from foam instead of trying to plaster it. This also makes it easier to move huge set pieces around.
I got to reenact a scene with the Mind Fracker. Kinda. My mind did not get fracked, I'm still okay…
Next were the props. These were so much fun! I found out that there are some that have some technology in them – they light up, etc – and there are identical props that are made from light styrofoam. this way they aren't hard for the actors to carry during their scenes.
Finally we were excited to see a small portion of a scene filmed. The scene was Carol Danvers in her Nine Inch Nails t-shirt, baseball cap and leather motorcycle jacket sitting in the cockpit of her ship with Nick Fury and Goose the cat. Literally all we watched was Goose jump on the dashboard about 10 times and Brie picking him up to remove him from her view so she could do her job. But it was pretty magical. I chatted with producer Jonathan Schwartz about the trials and tribulations of working with animals (there are actually 3 different cats portraying Goose) and cool 90's music.
The best thing about this set visit was seeing exactly how cool Samuel L Jackson really is.
While watching a solo Brie Larson shot Jackson sat in his director's chair, silently watching the scene moments play out in front of him. His mere presence, lightly and randomly lit from above was almost majestic. I wish I could have taking a photo because words just don't do it justice.
And Brie Larson is pretty sweet too, just as you'd expect her to be. She was obviously enjoying her role as Carol Danvers and her major role in the MCU, and I can't wait to see what she does.
Have you seen Captain Marvel yet? It's in theaters right now!