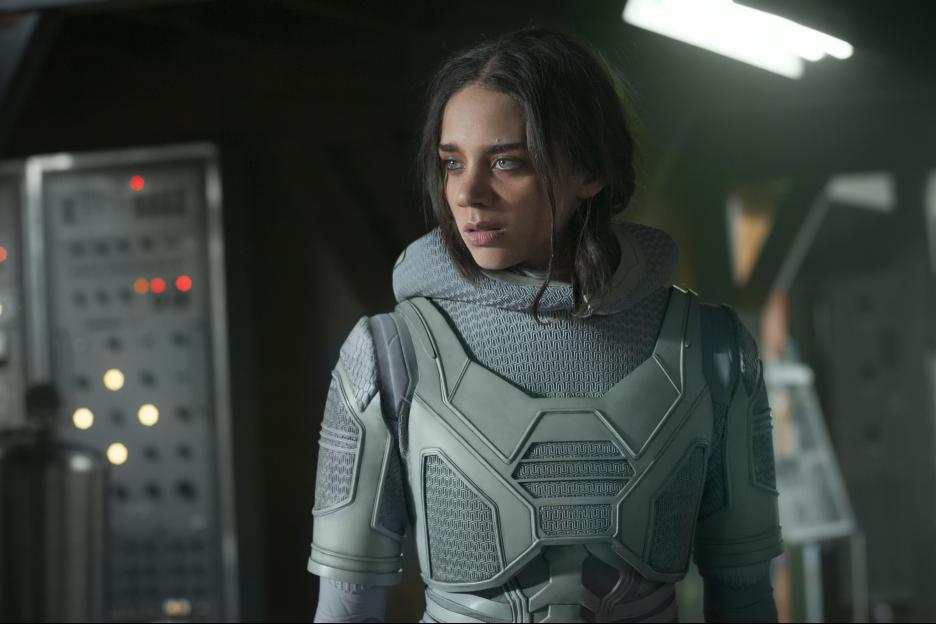 You may recognize Hannah John-Kamen from the Netflix hit anthology series Black Mirror or F'nale Zandor in Ready Player One, but she it about to be even more well-known as Ghost in Marvel's latest Ant-Man and the Wasp. With her piercing eyes and raspy voice, it seems that Hannah was born to play the role – a role that would have gone to a man if director Peyton Reed hadn't made the great choice of swapping the gender of.
Joining the Marvel family is "amazing", according to Hannah – "It was amazing. I was so excited to join the Marvel Universe, but it was also daunting. It's overwhelming. It's a huge responsibility to, you know, take this amazing character off the comic book page and be the first person to introduce it into an incredible movie with incredible cast members, which, you know, they're heroes in life. They are legends. So, yeah, it was amazing. Very exciting."
Not only did Hannah John-Kamen join the MCU, she was instrumental in bringing Ghost to life as a female rather than male. When she researched the character she discovered this and her first thoughts were that of excitement.
To be the first person to lift [Ghost] off the page and give her life and, and, and make her a strong, badass woman

is so important and progressive and onwards and upwards with that.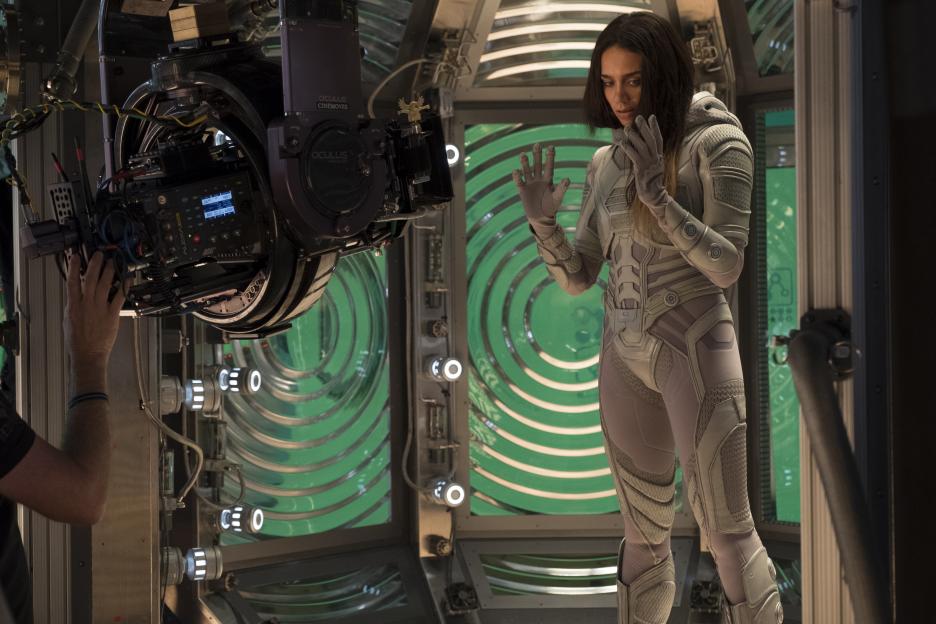 A little known fact is that Hannah does her own stunts.
I've been doing my own stunts in my career for a really long time. And I think it's really important to do as much as you physically possibly can, because the character is what you bring to it, it's not just emotional. It's also physically, especially in, in this Marvel Universe. We all have different powers. We all have, you know, different styles of fighting. So, it's important for you to bring yourself and what you want with the movements and, and the fighting.
I love kicking ass.

-Hannah John-Kamen
Working with the cast, especially Michelle Pfeiffer, got Hannah a bit star-struck. "I was obsessed with her Cat Woman. I thought she was so bad-ass. I thought she set that bar so high. She's an incredible actress, you know, all of her incredible movies, and doing Scarface."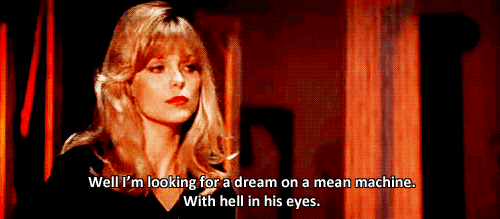 FUN FACT: When Hannah was little she and her sister would make up dances to Pfeiffer's performance in Grease 2. But really, who didn't sing and dance to Cool Rider? Even thinking about the song makes me want to watch it again.
Ant-Man and the Wasp is in theaters now!