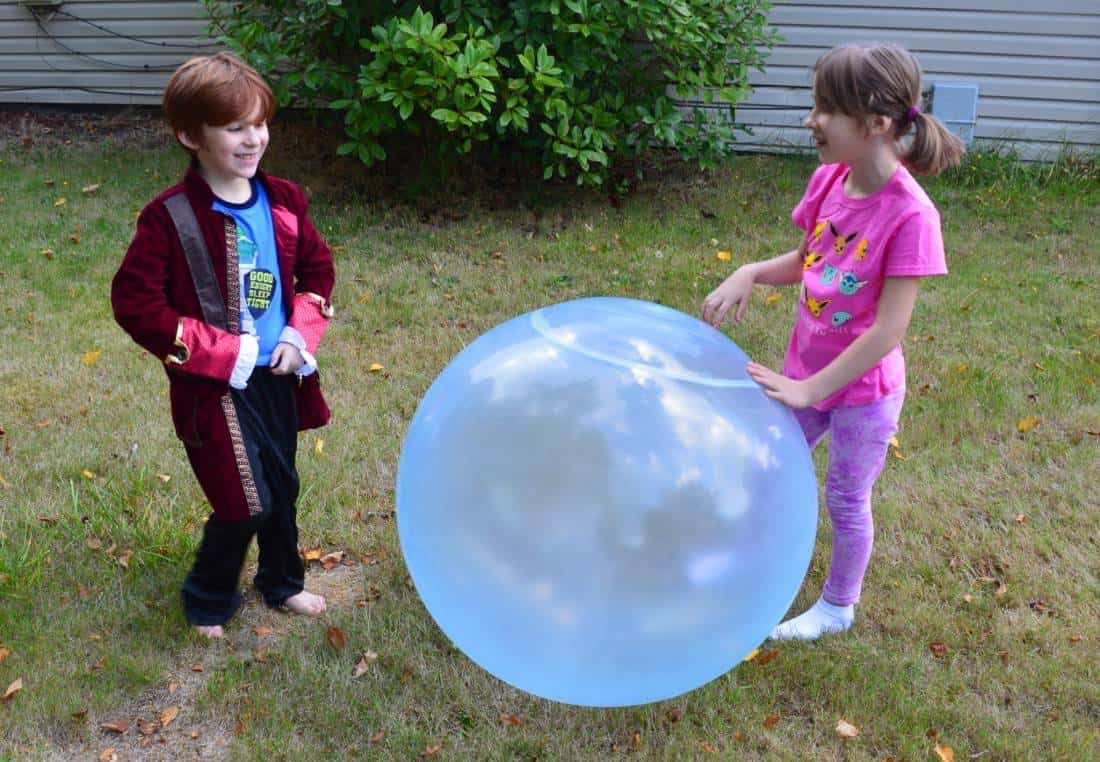 About a month ago I got something in the mail. I wasn't sure what to think of it, how long it would last, and if my kids would even like it. It was Super Wubble Bubble Ball. I had seen the commercials, my kids had seen different call-outs for it on Youtube channels, but I never really thought much of getting it. I honestly expected it to be a one-shot deal.
A little about Super Wubble Bubble Ball…
Super Wubble Bubble Ball is made with the super strong, tear-resistant material, Xpandium

Comes with new, slimmer battery-operated pump that inflates the Super Wubble Bubble Ball in minutes

You can kick it, whack it, throw it, bounce it and even sit on it without worrying about deflating it

This bubble ball floats, wobbles, dribbles, spins, smashes and even makes really wacky sounds

When you're finished playing, you can even deflate Wubble bubble ball and put it away for next time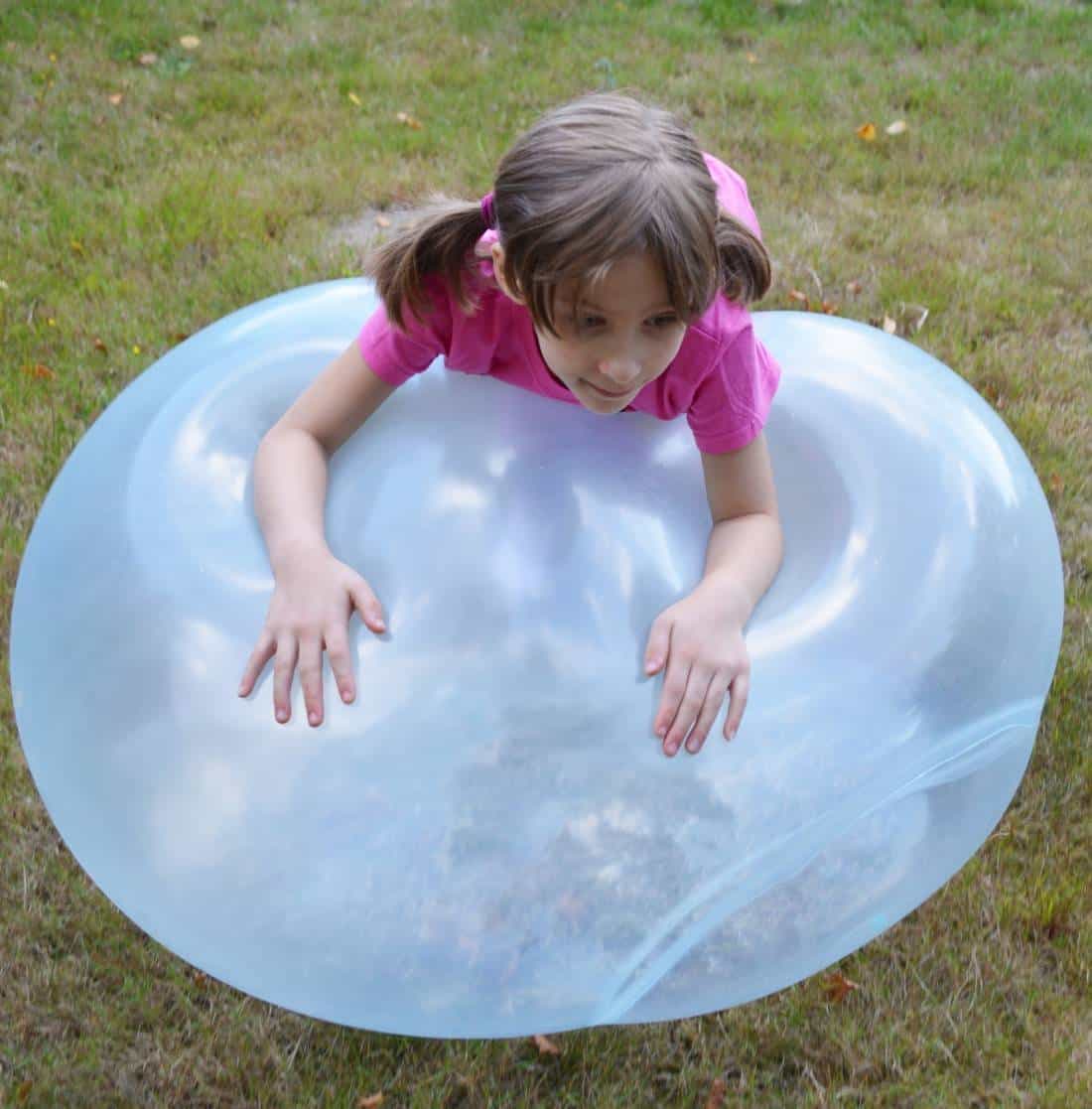 I expected it to cost around $25-$30, simply because it comes with a pump. BUT, to my (pleasant) surprise it retails for $19.99. Score #1. I mentioned to my kids (6 year old twins) that I got the Super Wubble Bubble Ball in the mail, expecting them to be casually cool about it and not too interested in it. I was wrong. Very very wrong.
They were THRILLED. They confided in me that they had wanted one for a long time but never really told me because of the expectation of me saying "maybe". They immediately asked me to get some batteries for the pump (make sure you also have a screw driver, I learned the hard way) and we pumped the ball up to a huge size. Bigger than I thought it would get to be.
They ran outside and played. they threw it up in the air, jumped on it, and bounced it back and forth. I totally expected it to pop, but it didn't. But if it did you can patch it with the included patches.
So it is worth the cost? Yep. I think so. It's easy to blow up, fun to play with, totally portable. You can find it at Target, Walmart, and at WubbleBall.com!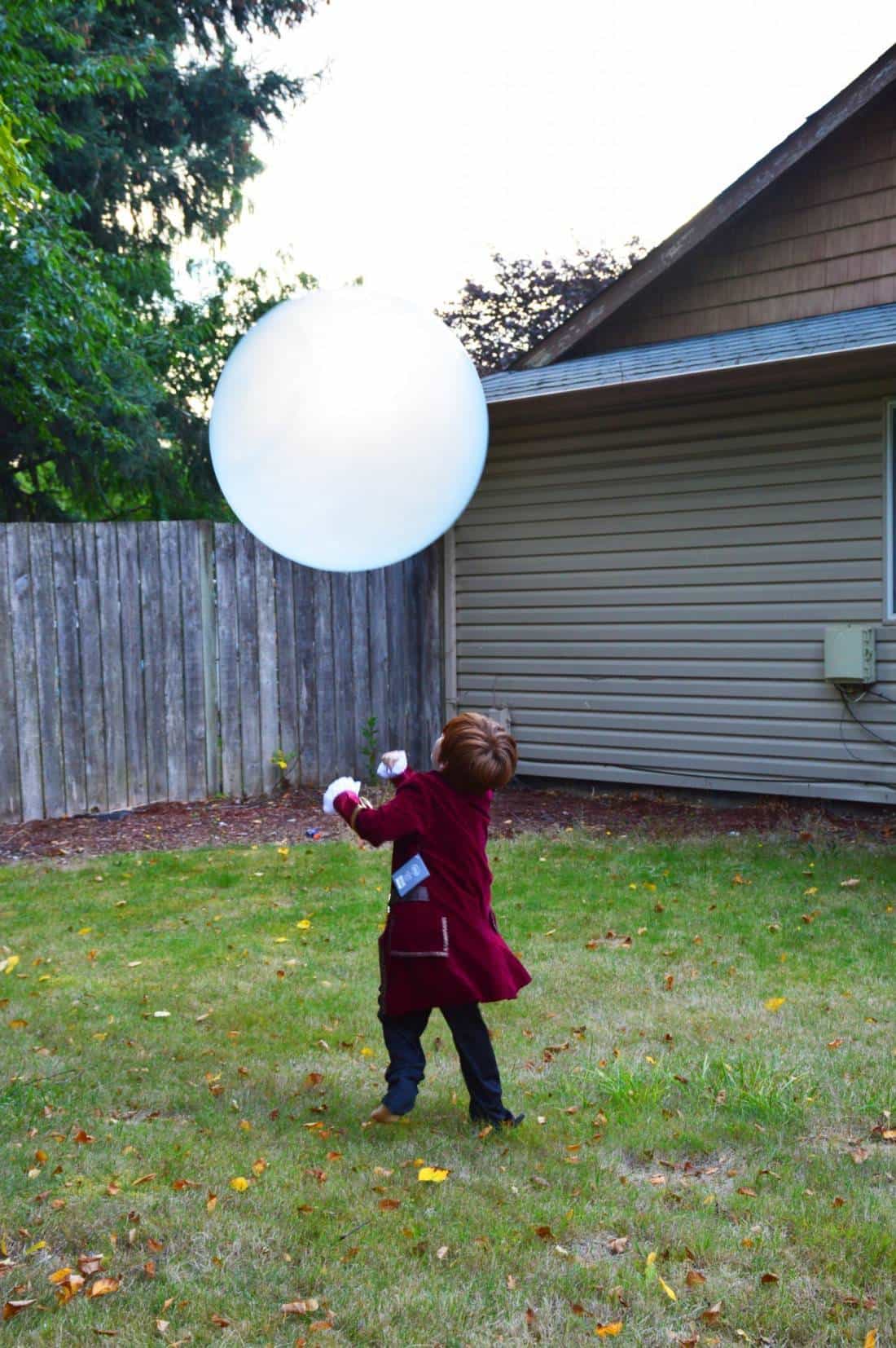 *I received the product and/or compensation in return for this post. All opinions are my own.