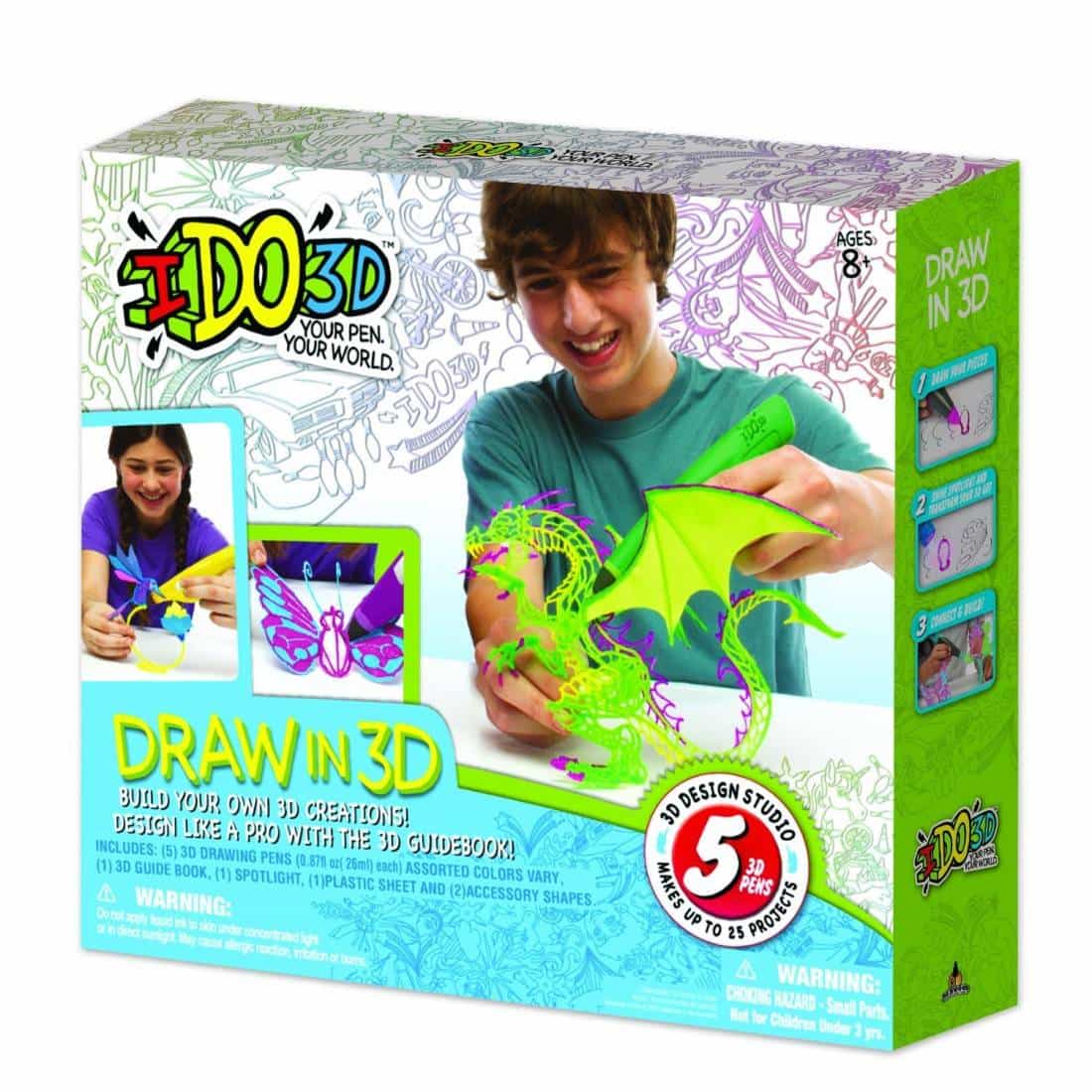 Drawing and creating has always been a fun activity for me, and now that my daughter is so into it, I like to nurture that. When I was little we didn't have cool things like tablets, laptops, and toys specifically for drawing. There was no way we could draw in 3D (what?). So I am happy that there are products like IDO3D sets where we can keep our imagination sharp.
IDO3D uses a cool blue LED light and soft, squeezable 3D pens that enable you to easily draw 3D objects! No heat is involved, so small hands won't get burned. The ink cleans up easily with an alcohol based cleaner (even baby wipes). With IDO3D Vertical, you can draw vertically, straight into the air! We have a tips, videos, and art courses on our site to show you how to make your creations the best they can be!
I decided to try my hand at a butterfly. I grabbed one of my coloring books (yes, I have coloring books, don't act like you aren't jealous) and the clear mat that comes with the set and began tracing the wings. Once they were all done I joined them and made it a pretty 3D butterfly!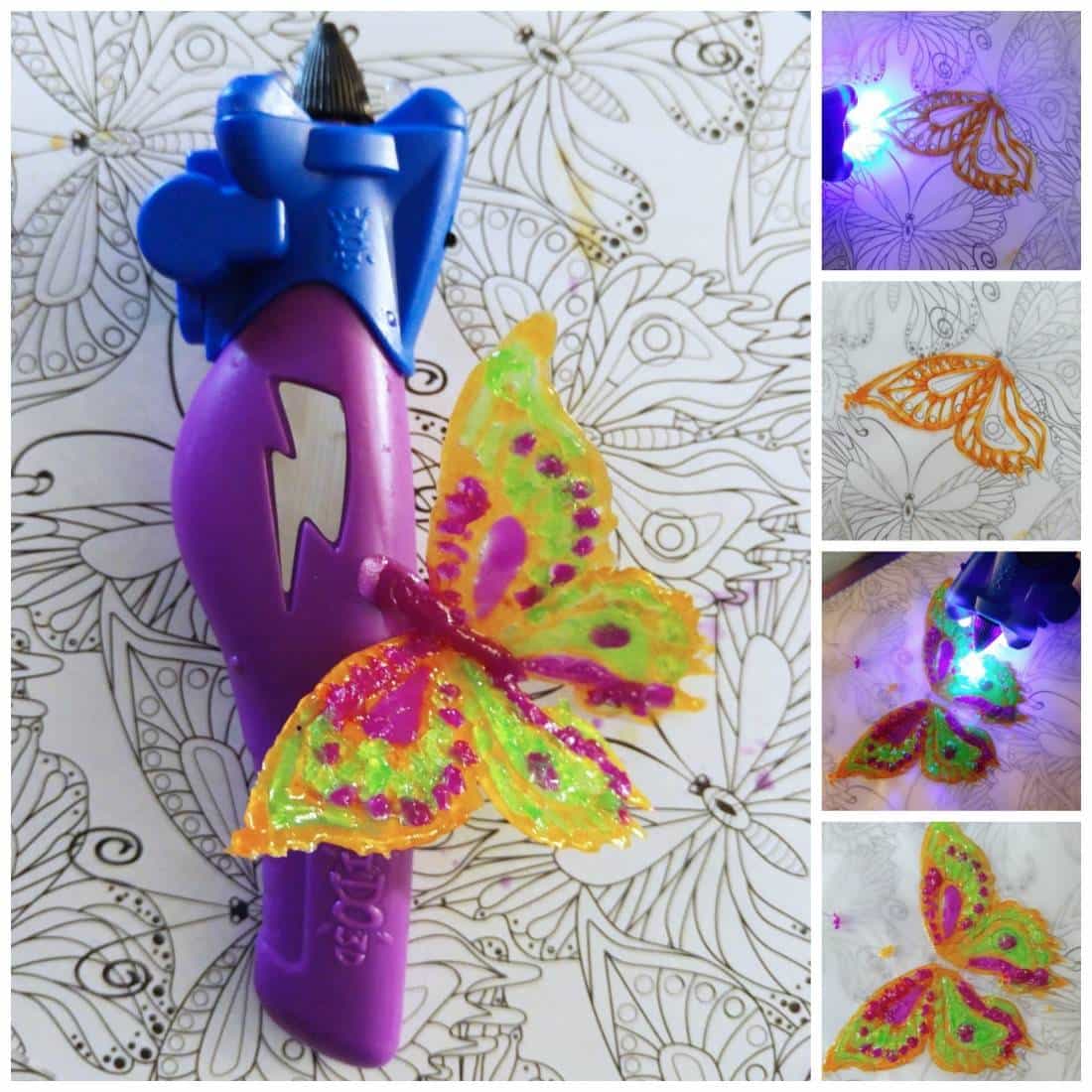 I found that if you go too slow the plastic will harden to quickly and cause some lumps & bumps and broken lines, so the key is to work quickly. Also use the blue light under the mat to make sure it's all completely cured before peeling your creation off the mat, otherwise you might nave some stickiness happening.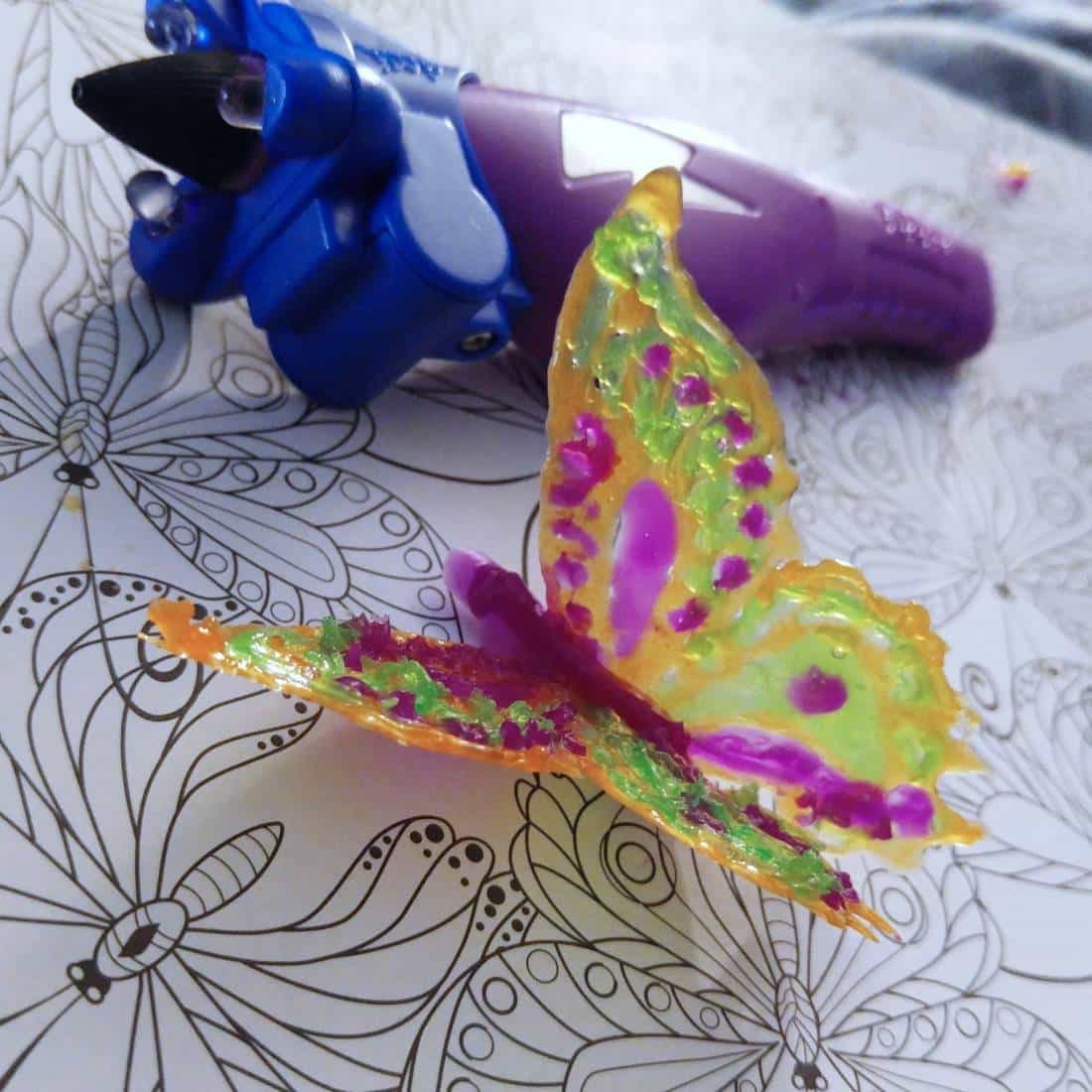 The IDO3D Vertical Drawing Pen uses small batteries in the light, but is cordless and totally portable! Find it at several major retailers and Amazon! For ages 5+
*I received this product in exchange for my review. All opinions are my own.