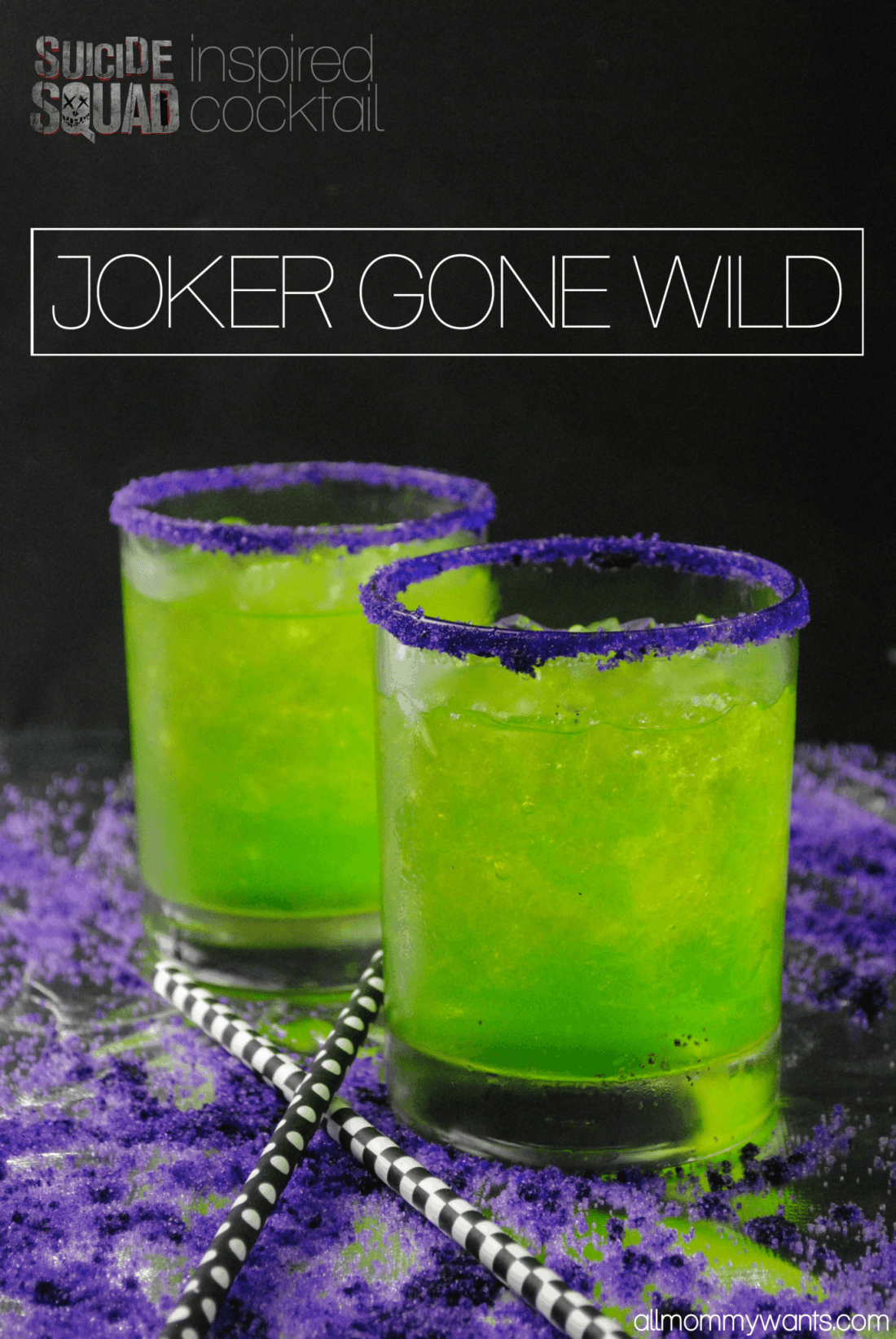 Did you know that Jared Leto acted just like his character The Joker during the entire filming of Suicide Squad? He even sent costar Margot Robbie a love letter. And a rat…
You will love this Joker-inspired cocktail. It's got a little crazy and looks amazing in Joker's signature purple and green! Be sure to check out my other Suicide Squad drinks – The Harley Quinn and The Suicide Squad!
Suicide Squad Inspired Cocktail - The Joker Gone Wild
Ingredients
2oz Cherry Vodka
1/2 oz Bacardi Rum
1oz Midori sour
3oz Sweet and sour mix
Purple sanding sugar
Simple syrup
Ice
Sanding Sugar
1 cup sugar
2 drops purple food coloring
Instructions
Sanding sugar:
Pour your 1 cup of sugar into the ziplock bag add your 2 drops of purple food coloring
Using your hands rub the food coloring into the sugar until fully colored purple
Decorating the glass:
Use 2 appetizer plates pour 2 Tbsp. of simple syrup onto the plate
On the other plate add the purple saddening sugar
Dip your glasses into the simple syrup and then the sanding sugar - set to the side for 5 minutes to dry
Fill your glass 3/4 of the way with ice
Cocktail:
In a large bar shaker add your liquors shake well to mix
Pour your liquors into your glass and top with sweet and sour mix
Enjoy!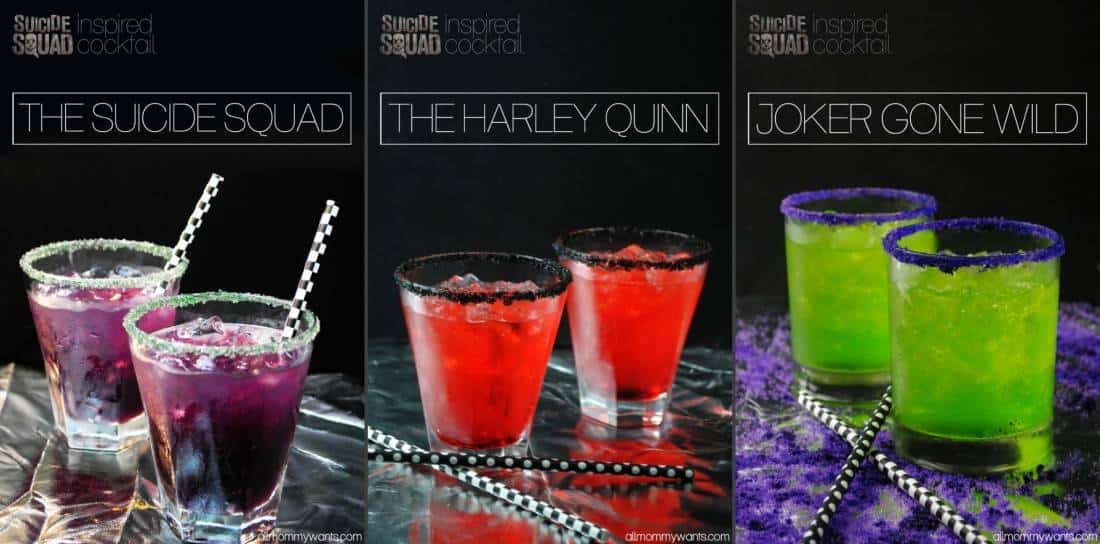 See Jared Leto in Suicide Squad In Theaters August 5th