*PLEASE NOTE – Following the directions below works for me but may not for others. Do at your own risk. I am not liable for any damage to hair. Please consult a licensed hair stylist before proceeding.
I have had my hair brightly colored for YEARS now and I often get the question of how I get it so bright, especially since my hair is naturally dark. Here's my process! Watch the video and follow the directions below and you will be bright in no time!
Supply List:
20-40vol Developer (Salon Care Professional) If your hair is thicker you can use a higher developer. If you are just starting out with using bleach then use a 20vol.
Color Brilliance Powder Lightner
Rubber Gloves (3 pair)
non-metal bowl
Vaseline
wide-tooth comb
Ion Color Brilliance – Magenta, Fuchsia, Aqua (that one isn't necessary) or a brand like Special Effects or Splat. Manic Panic fades quickly, I wouldn't recommend it for this application. Buy MORE than you think you need!
old towel
A few hours to kill!
Instructions:
Mix bleach according to directions and apply to hair in place you want it to be colored. Some ideas:
Nape of Neck
Bangs or Face Framing
Stripes/Sections
All Over Color
Leave bleach on hair for 20 minutes, checking every 5 minutes for lightness and rinse thoroughly. Towel dry hair and brush through with WIDE comb. Use Vaseline all around your hairline, on forehead, neck, ears, shoulders liberally. This will protect your skin from dye transfer.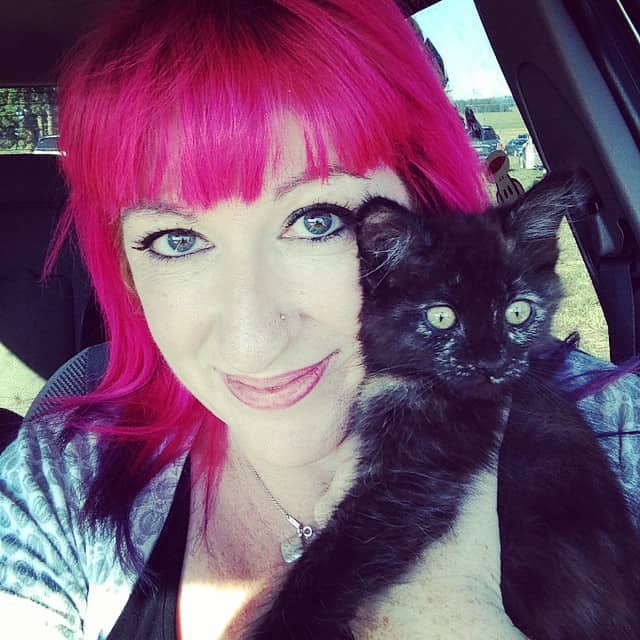 Start applying bright dye to bleached areas. Most bright color dyes are semi-permanent and do not have lightening chemicals like peroxide in them so using liberally is totally fine. Leave on for at least 20 minutes. You could leave it on for hours if you want, just use a plastic shower cap so you aren't dying your house 😉
Rinse thoroughly and then shampoo once. The water will not run clear, so rinsing until the water looks lightly tinted is enough. You can also use a deep conditioner at this time which will help seal in the color and ends. Use cool water if possible!
After your first dye I recommend you let your hair air dry instead of using heat appliances like a hair dryer or flat iron, but if you must use heat then use a thermal protector spray like Nexxus Pro-Mend Heat Protection. Finish with a serum like John Freida.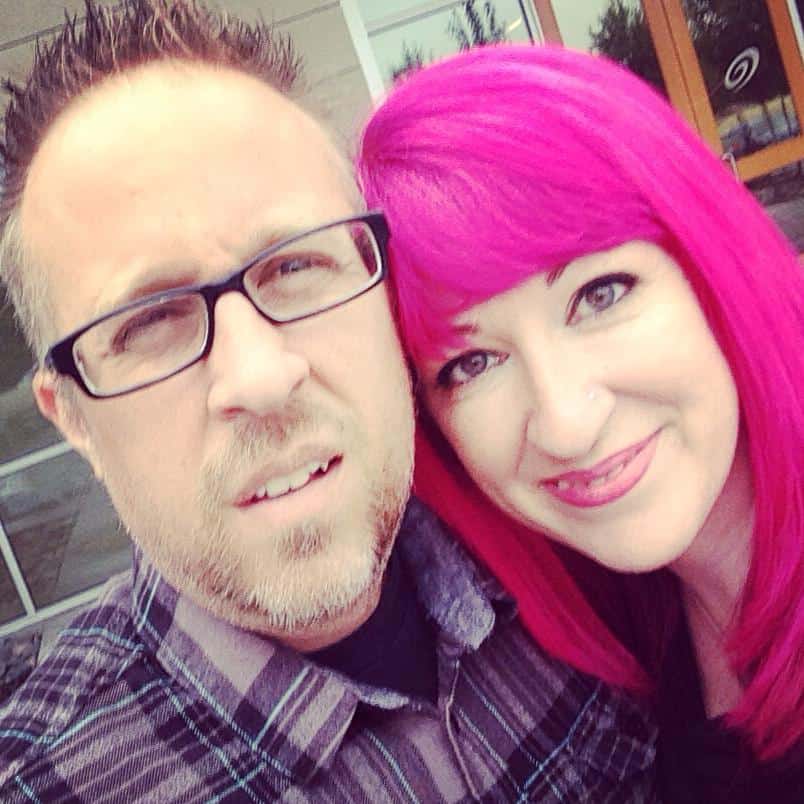 For maintenance – expect to freshen up the dye every 4-6 weeks. I dye every 4 weeks and bleach every 8-10 weeks. Tips to keep your hair bright:
Rinse with cool water at every wash
Wash every 3-4 days and use a dry shampoo between washings as needed
Use a color conditioner like oVertone for colored hair or use a couple of tablespoons of your hair dye mixed with your conditioner.
FYI – my pink 'do requires bleaching, which I do in the video. I am NOT responsible for any mishaps around bleaching/dyeing/etc, so please know that when you follow the steps that I do, you do so at your own risk. I would HIGHLY recommend consulting a licensed hairdresser prior to using any chemicals, especially if you are unfamiliar with hair chemicals.