When I was young and living in beautiful and sunny Southern California, I didn't seem to worry too much about my skincare routine. I would wear sunscreen (being a natural redhead I would get burned easily), but I didn't really think about things like moisturizer and sometimes *gasp* forewent washing my face before I went to bed. I know, I know…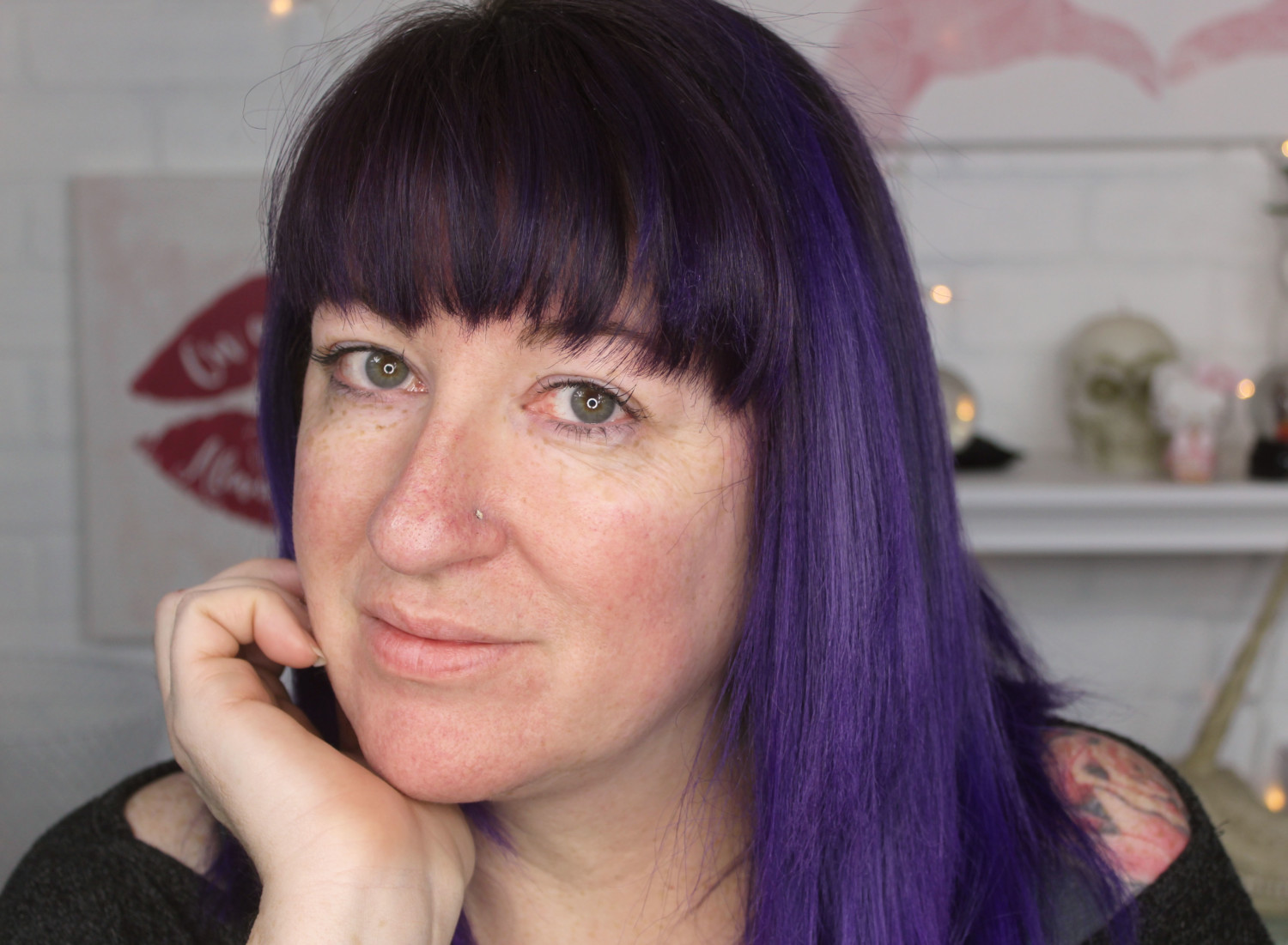 Now that I am older I spend an embarrassing amount of time caring for my skin, searching for the right skincare products, fighting my fine lines tooth and nail. So when Vine Vera wanted to partner with me I was intrigued. Was this the skincare regimen I was searching for? I decided to try it for a full month and give my report after using the brand. At nearly 45 years old I need to fight this aging thing with tooth and nail.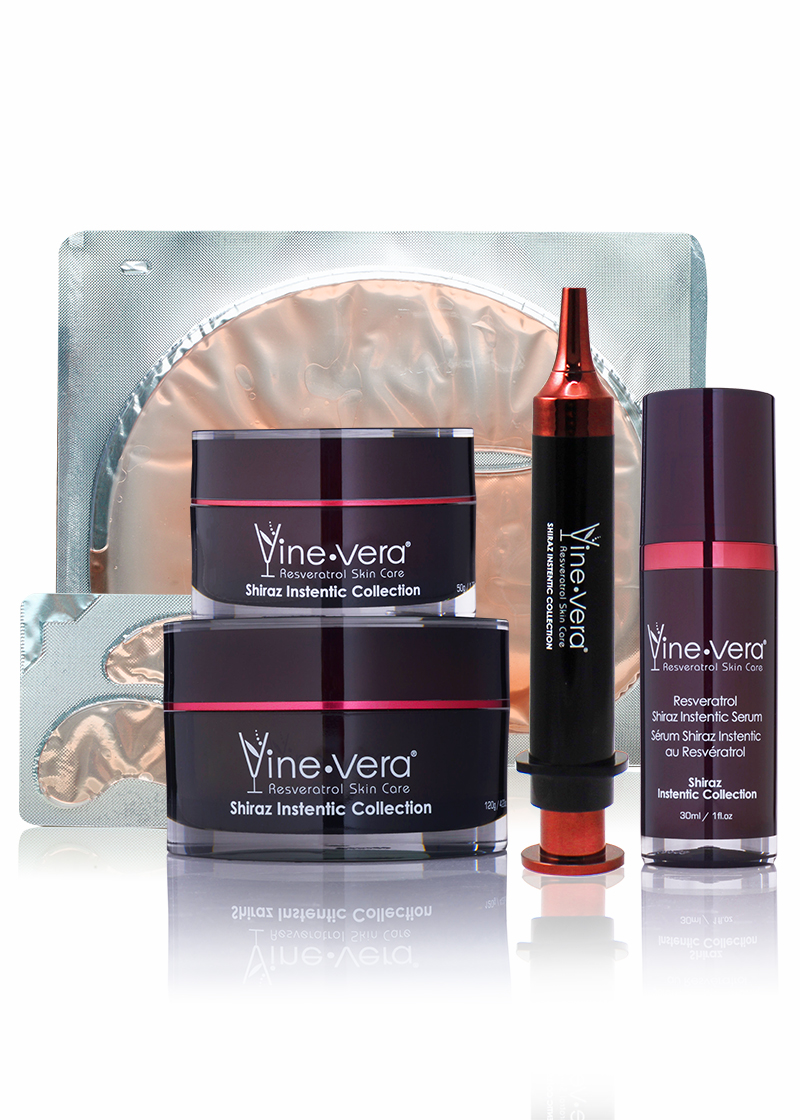 Let's start by talking about the key ingredient in most of the Vine Vera product line – Resveratrol. I had never heard of it until trying Vine Vera, but apparently it's a pretty potent chemical found in different fruits and nuts.
Though some believe Resveratrol was first extracted from Japanese knotweed, in fact it was initially isolated in 1940 from the roots of a flowering plant called a hellebore by a Japanese scientist. Contemporary experts began researching Resveratrol's possible medical value in the 1970s. Additional investigation uncovered that plants seem to produce resveratrol in response to stress from injuries or diseases as a protective mechanism. In the early nineties it was proposed that resveratrol's might be responsible for the cardiovascular benefits of red wine. Since then, hundreds of reports have indicated that resveratrol's benefits in protecting against diseases and extending life span. Lately Resveratrol popularity is linked to being an ingredient in Vitis vinifera L., or the common grapevine. The greatest concentration of grapevine resveratrol is found in the grape skin, giving red wines a concentration ranging anywhere from 0.2 mg/l to 7.0 mg/l, depending upon the wine.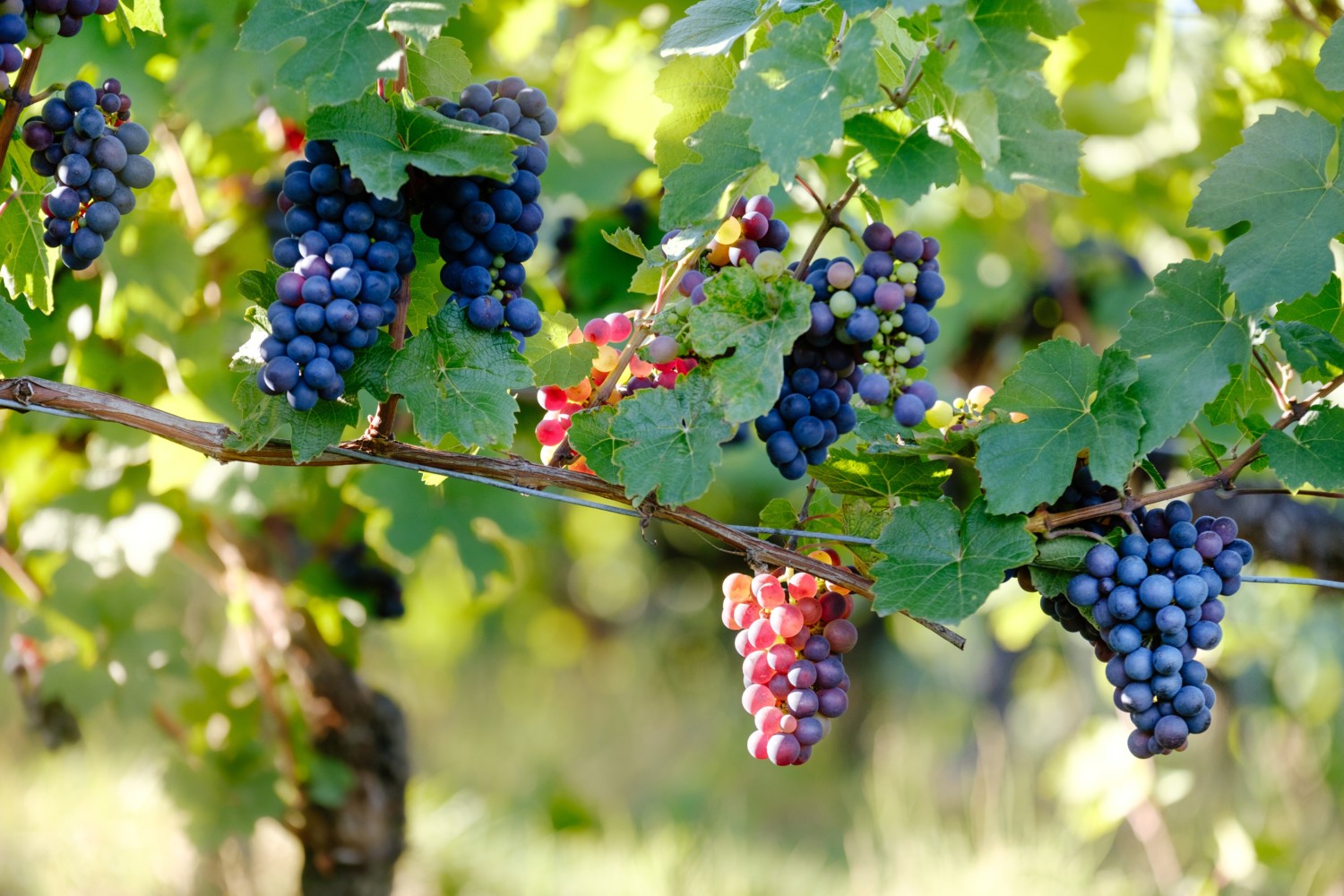 I read up a bit more about Resveratrol – Resveratrol is part of a group of compounds called polyphenols. They're thought to act like antioxidants, protecting the body against damage that can put you at higher risk for things like cancer and heart disease. Apparently this is why some doctors even say a glass of red wine can be good for you. It's mainly found in the skin of red grapes, which is how Vine Vera harvests and uses the naturally made chemical.
Let's move onto the Vine Vera product line and what I used. Vine Vera offers 12 different collections based on the needs of the consumer. Each of these lines targets problems you may have – rough skin texture, fine lines, elasticity, luminosity, and more. They all use specific berries (wine grapes) based on the skin condition you are wanting to improve. Personally my biggest concern is fine lines. I do have some skin redness from sun damage, but I have had some of that corrected with expensive and painful facials. Anything left over I can easily correct with makeup. But my under eye lines, crow's feet and the dreaded "11" between my eyebrows? Those are my areas I am very self-conscious of. As a 44 (almost 45!) year old woman I am really seeing how much these problems affect my face. I also have the beginnings of jawline droop and no amount of contouring makes me happy there.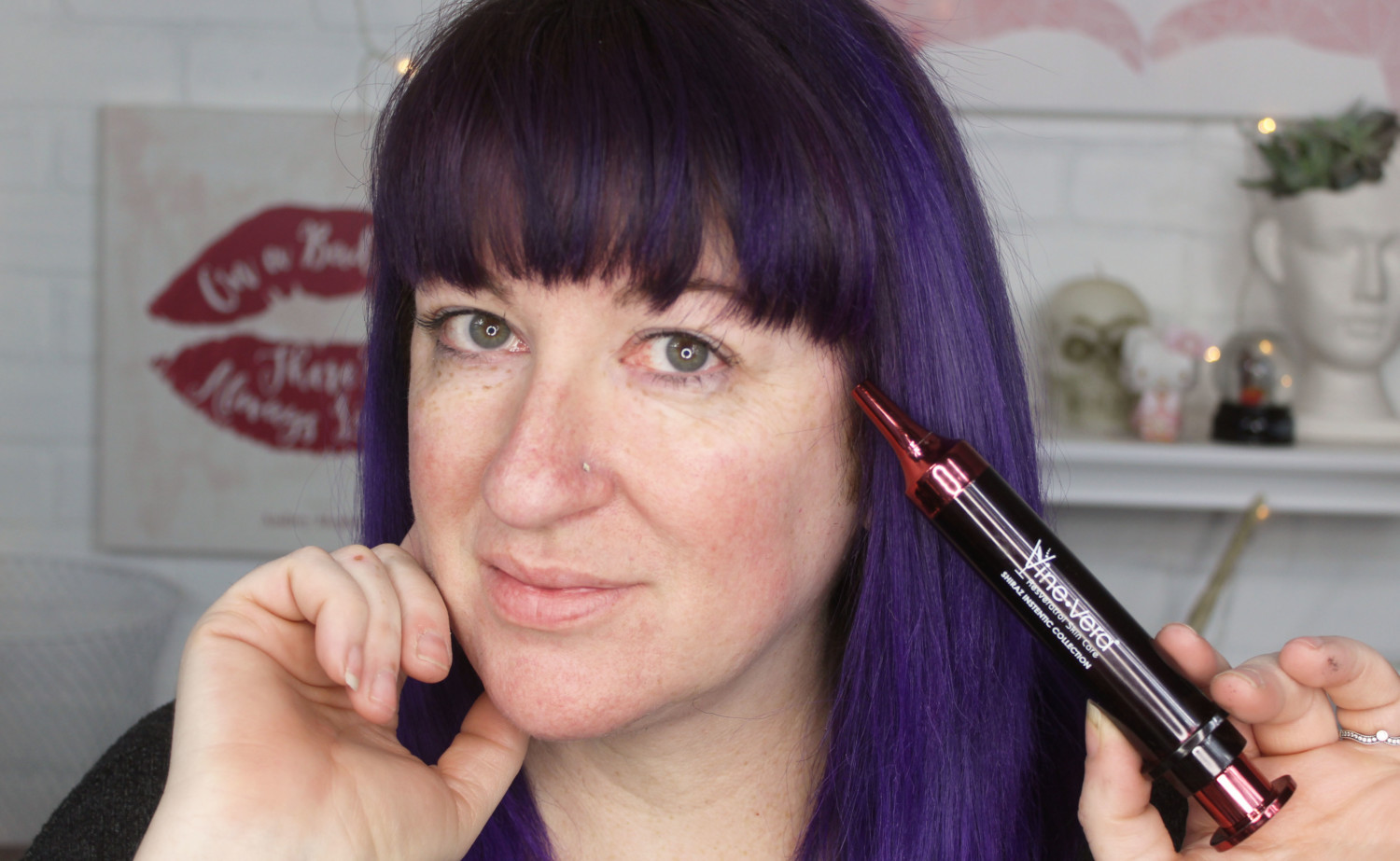 The collection recommended to me was Shiraz Instentic. This collection focuses on firming and lifting the skin using ingredients such as Hyaluronic Acid, Vitamin A, DMAE, and of course Resveratrol. I was sent the following products to try out:
Resveratrol Shiraz Instentic Facelift
This cream is the grand finale of the Resveratrol Shiraz Collection. Boost your skin with the trendy ingredient DMAE, Resveratrol Ferment extract and vitamins. This rich yet non-greasy formula will leave your skin feeling firmer and more youthful looking.

Resveratrol Shiraz Instetic Serum
This potent skin firming serum was formulated with Sodium Hyaluronate, Dimethylaminoethanol Tartrate, vitamin A (Retinyl Palmitate) derivative and Resveratrol Ferment extract to visibly reduce the look of wrinkled skin. Used regularly, this serum will reduce the appearance of aging, for a more youthful look.

Resveratrol Shiraz Instentic Non-Surgical Syringe™
This advanced formula is packed with powerful ingredients such as Resveratrol Ferment extract, vitamin E (Tocopheryl Acetate) derivative, Hyaluronic Acid and Avocado Oil (Persea Gratissima Oil). Immediately reduce the look of deep wrinkles with this innovative formulation and advanced application method.

I was also sent a set of the Cabernet Rejuvenation Facial and Eye Masks:

This wondrous mask was designed to help reduce the look of wrinkles and to give aging skin a beautiful, youthful glow. Infused with Collagen, Lavender Oil and Resveratrol this unique mask will assist with minimizing the appearance of aging skin.
When I began my skincare journey with Vine Vera, I knew I wanted to give it a full fighting chance. I religiously used the products both morning and night, along with alternating the facial masks as well as using the eye masks twice a week.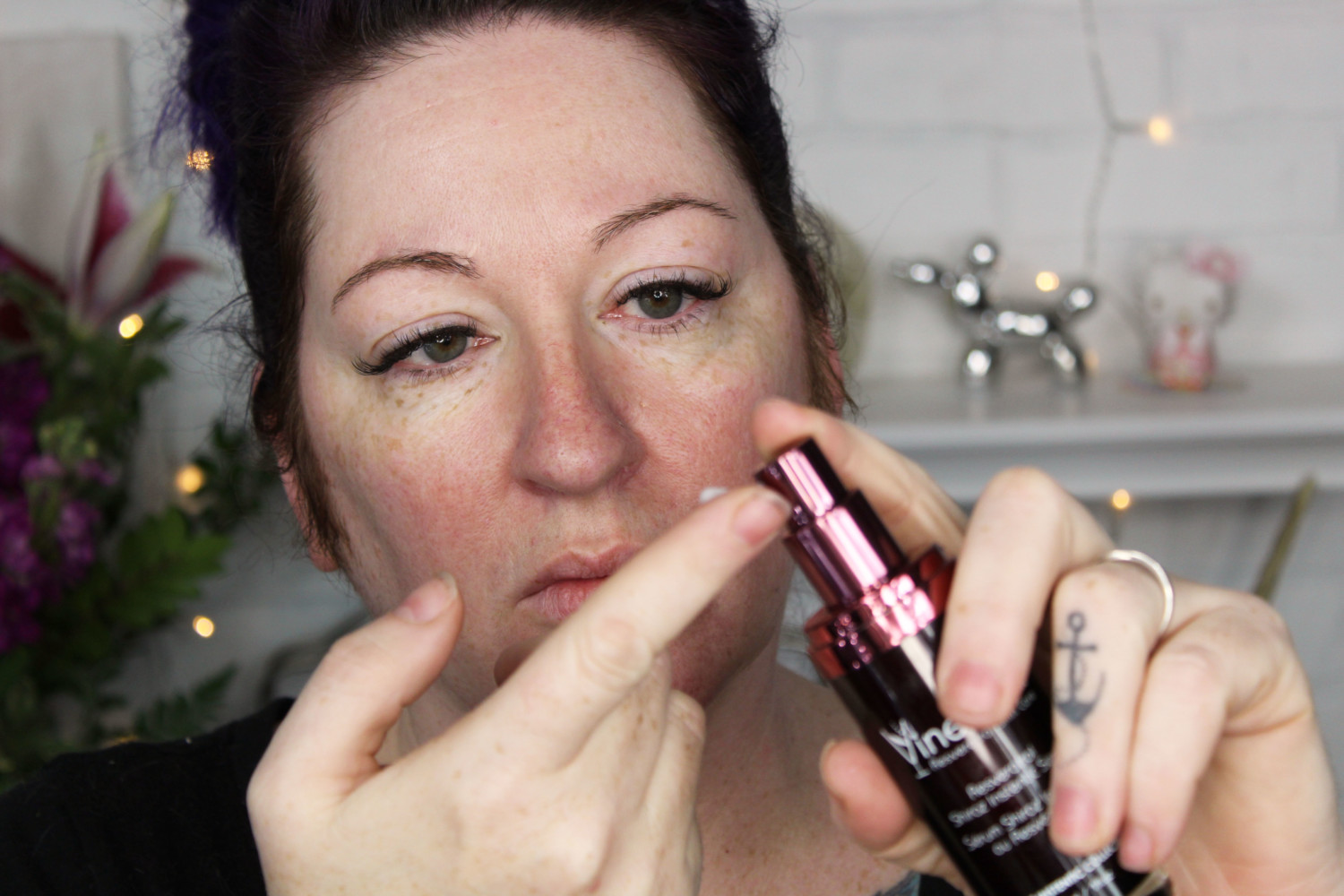 Let's start out with the first product – Resveratrol Shiraz Instetic Serum.
The consistency was not very thick, so it really glided onto my skin. I could feel my face drinking the serum up right away, sinking down into my layers quickly. The serum doesn't really change the texture of my skin other than leaving it a bit softer. As a bonus I found that my makeup was gliding on really well after applying the serum. It almost acted as a primer in that way.
The Resveratrol Shiraz Instentic Facelift was the next product I used. The formula is definitely thicker and gave my skin a velvety texture. I was worried that the product would sit on top of my skin, but that wasn't the case. It almost felt like it was sinking into my pores and didn't leave any kind of residue. As a result my skin tightened slightly and like the serum was great under my foundation. I used a bit more at night and my skin again drank it right up, leaving my skin smooth the next morning.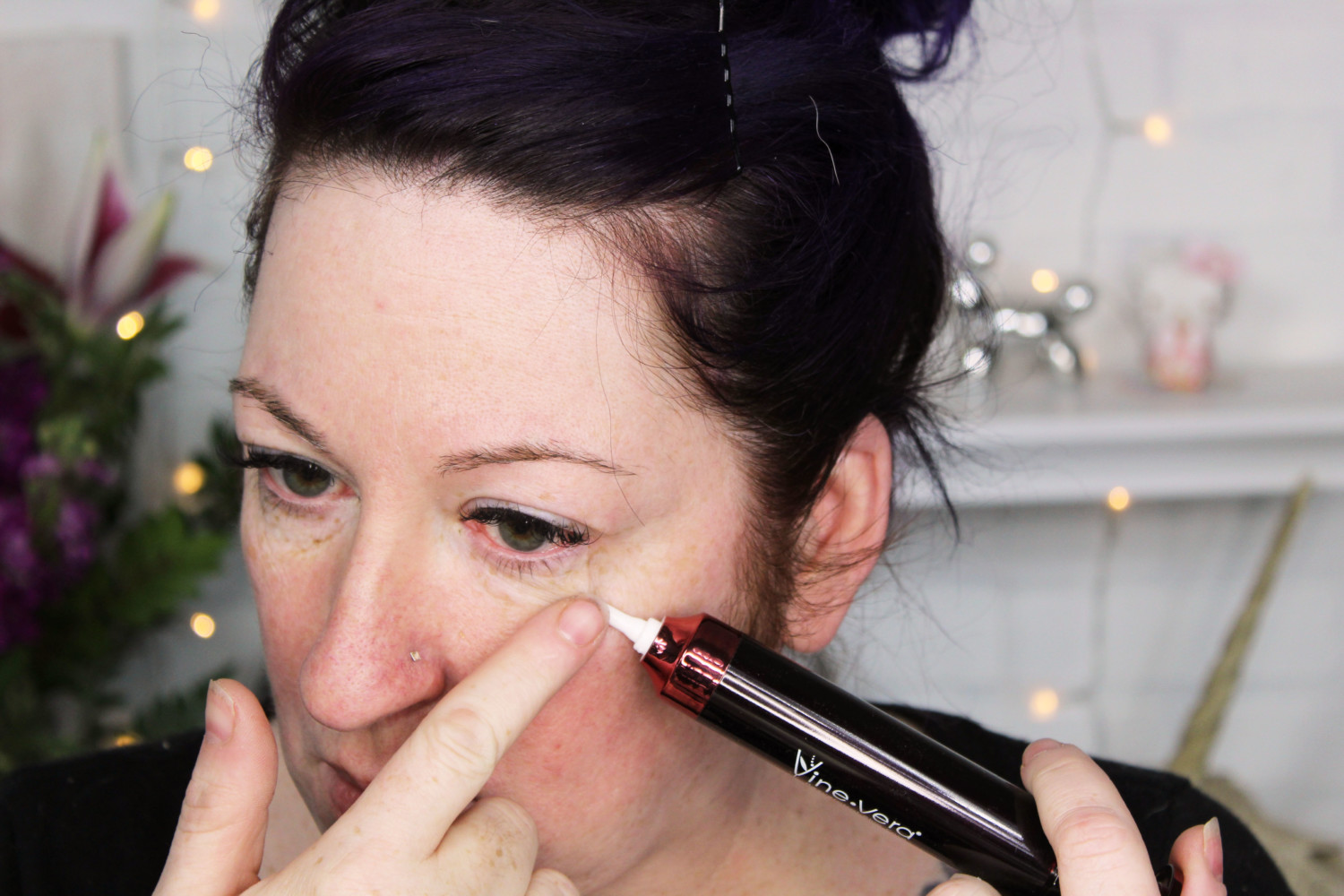 Now for my favorite product – Resveratrol Shiraz Instentic Non-Surgical Syringe… FYI it's NOT a real syringe. The product is dispensed from the tip of the syringe shaped container, but it's not an injectable product.
I was skeptical about this one because it claimed to be instant tightening. I had used products that claimed to tighten the under eye area instantly before, but once I put makeup on the tightening went away and they got cakey. But not this one. I was able to apply the Instentic Syringe product under my eyes, allow it to dry, and then apply my makeup and the tightness stayed after application. What kind of witchcraft is this??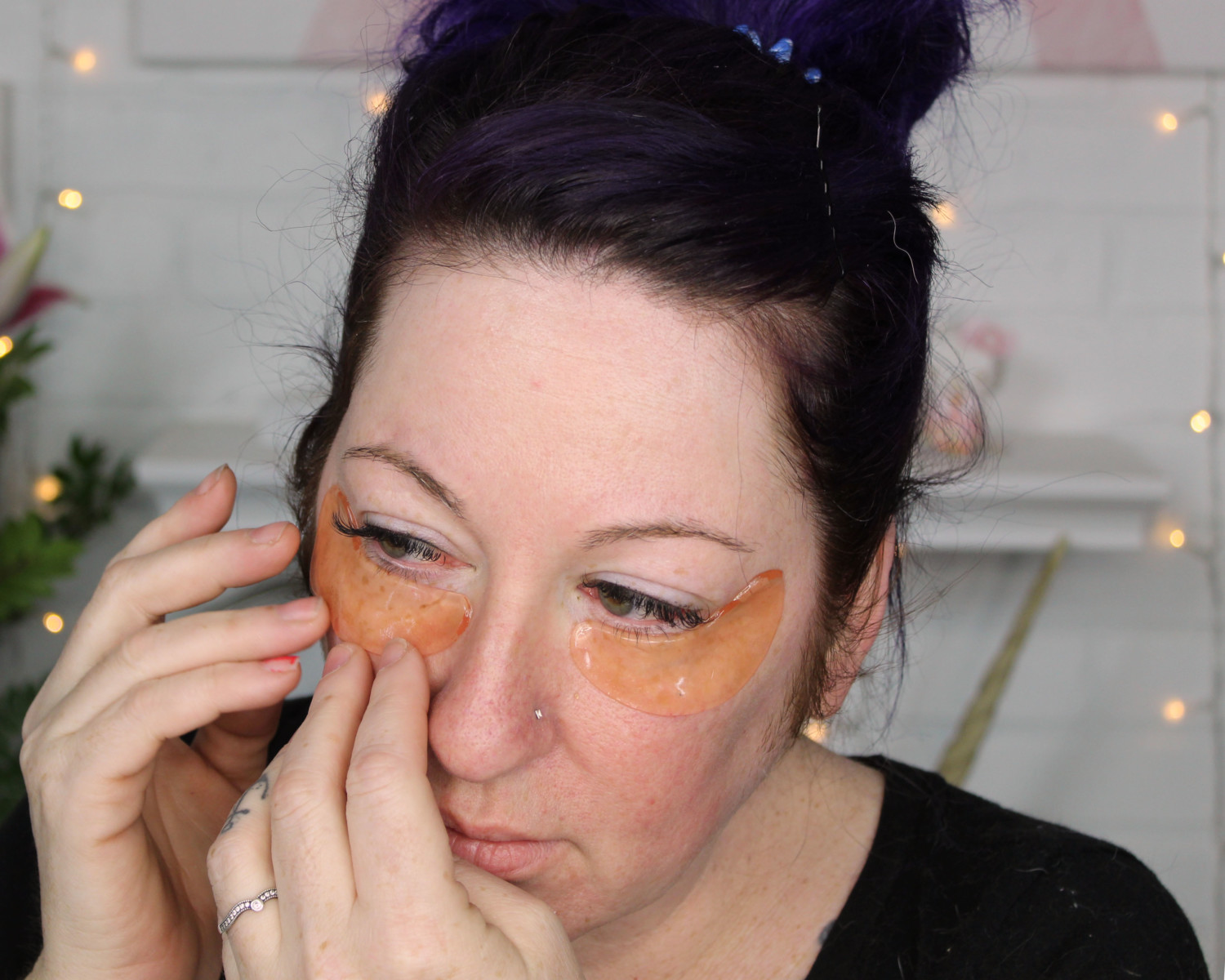 I got into the habit of using the eye masks a couple of times a week and the full facial masks weekly and loved the soothing effect they had. The eye masks are perfect for wearing while doing my eye makeup. Not only did they de-puff my under eye bags, but they also were totally relaxing. The all-over mask helped my skin detox after wearing makeup every day and just make my face feel completely soft and refreshed.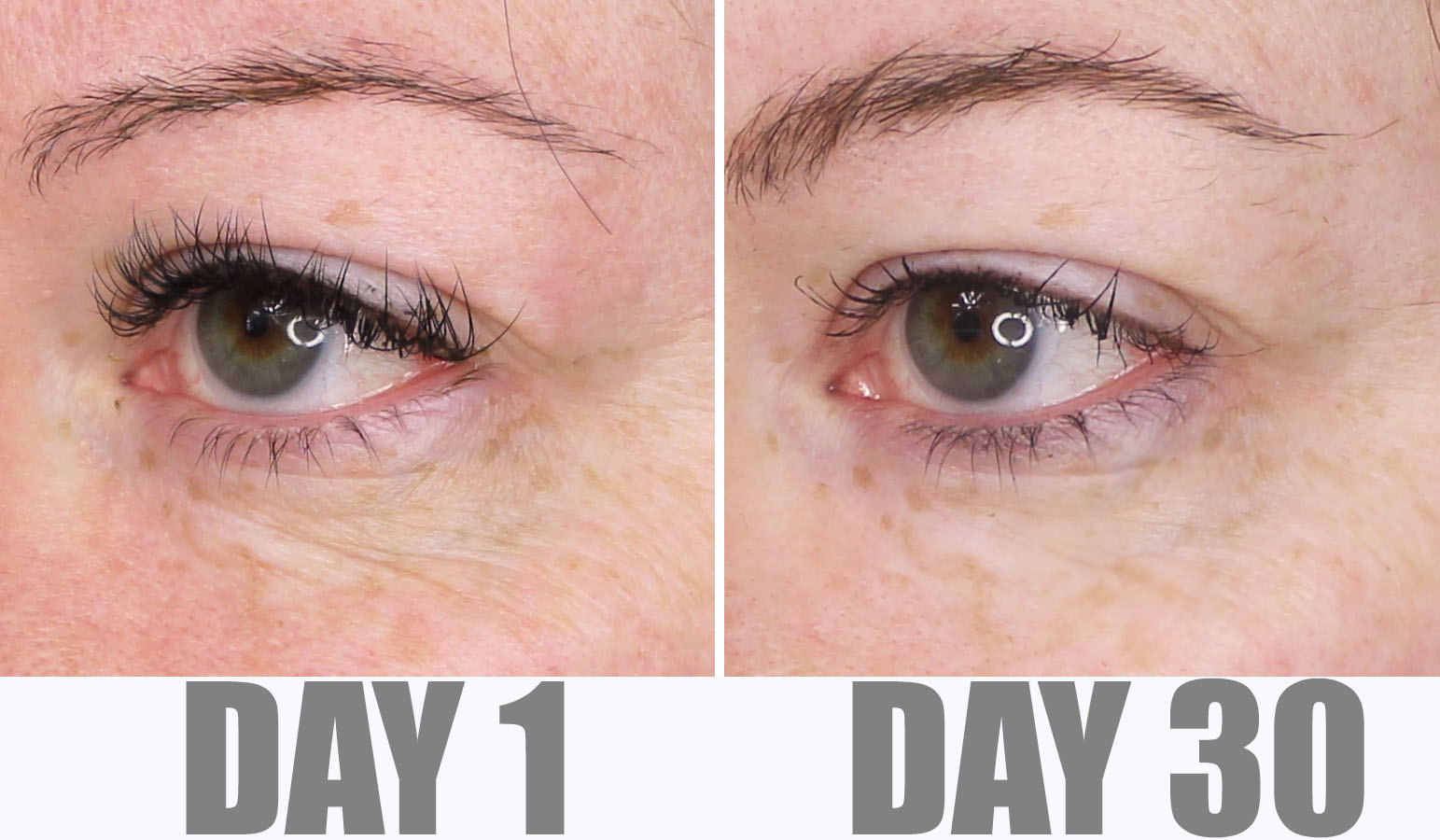 Overall I feel like the Vine Vera system has definitely improved my skin. As a mid-forties woman I feel like I look younger than my age and much of that I owe to Vine Vera. And not only do I feel like my skin looks better but I feel better in it.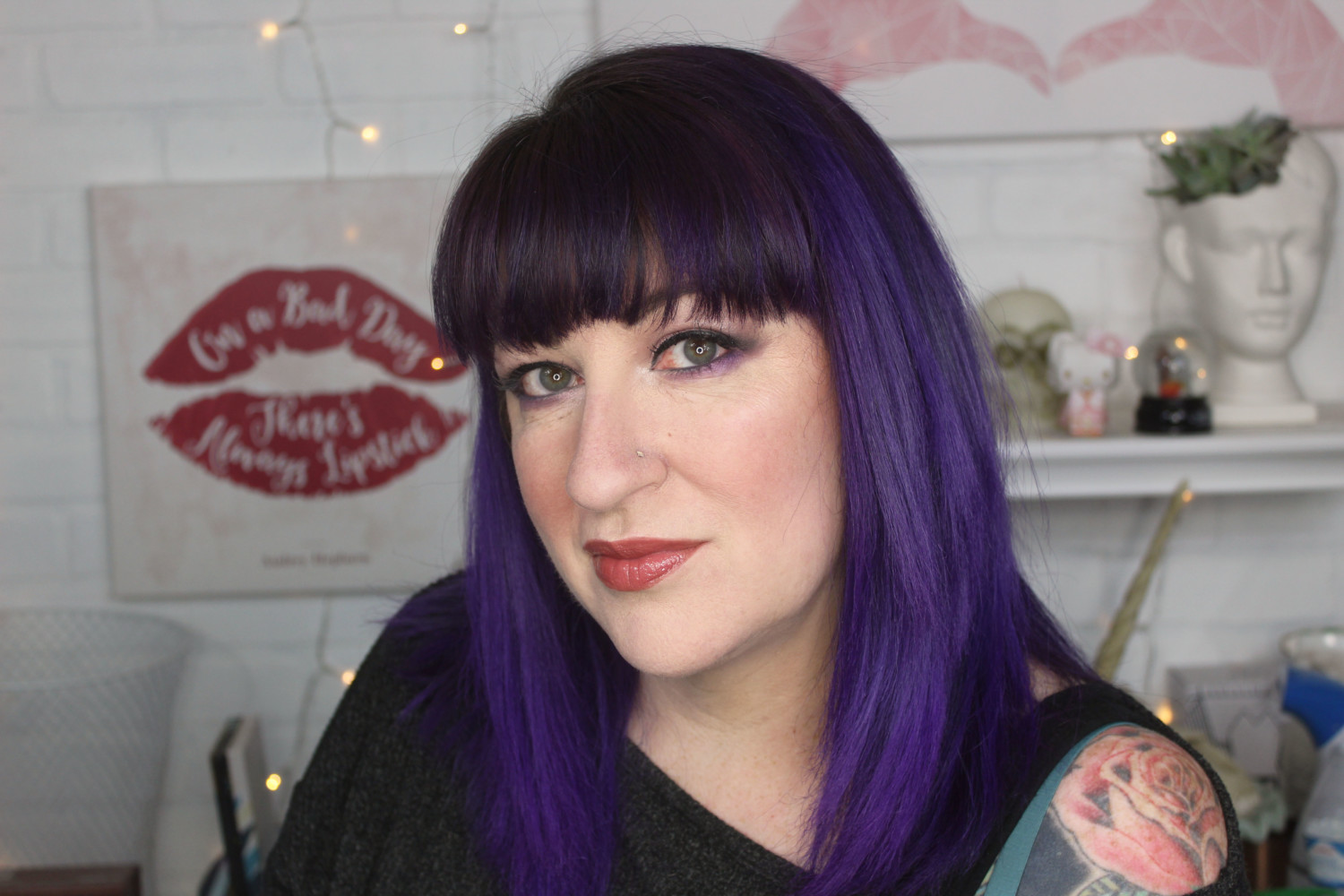 Visit Vine Vera online and at select Vine Vera locations around the world. You can also follow Vine Vera on Facebook and Instagram for new, updates, and specials!