I love crafting DIY home decor. When I was looking for accessories to go in my newly remodeled bathroom, I knew I wanted some sort of greenery. The problem? My lack of green thumb as well as natural light. So I opted for an easy plant – a succulent. To add some whimsy to the decor I decided that a Dollar Tree dinosaur was the way to go! In fact you can find just about everything I used at your local Dollar Tree.
DIY Dollar Project – Dinosaur Succulent Planter
You will need:
A plastic animal – look for soft plastic, the hard plastic is difficult to cut into.
White paint
Paint brush
Glitter
Modge-Podge
A succulent or other small plant (fake or real)
Xacto knife
Spray sealer (optional)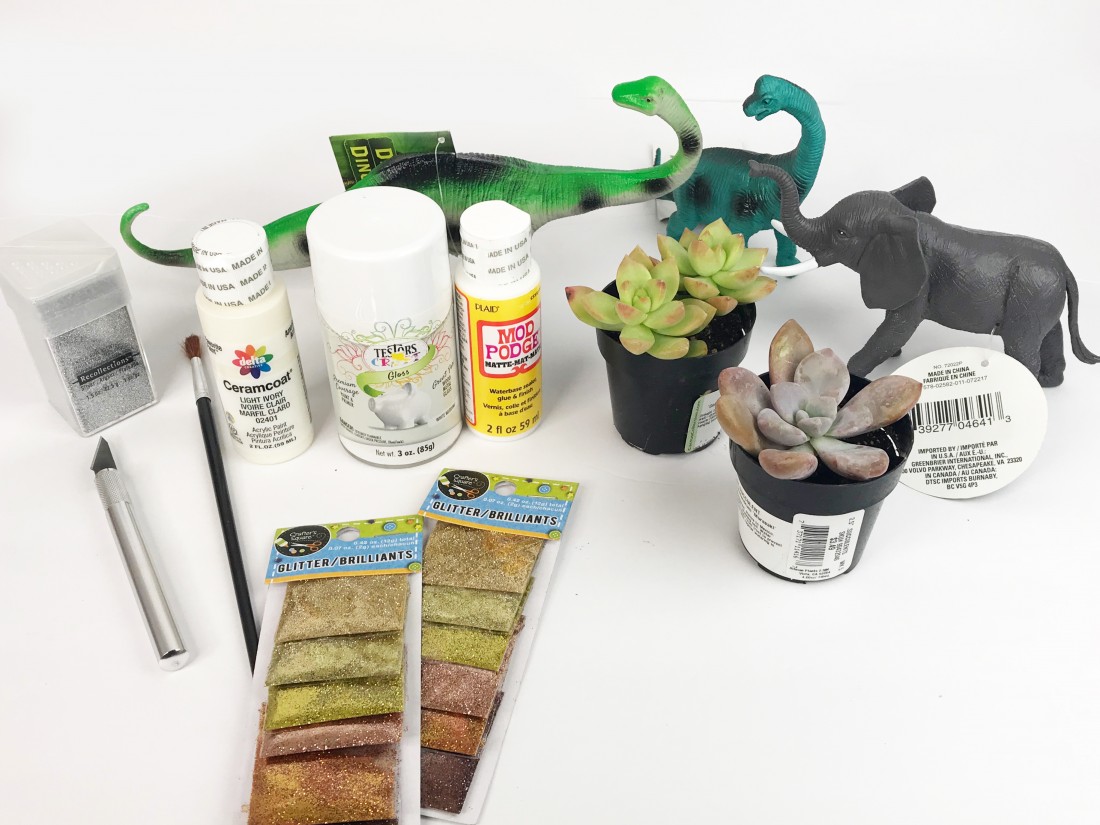 Start by cutting a hole into the back of your animal with the Xacto knife. Be SUPER careful and wear gloves to be safe!! If you are using a live plant cut a small drain hole. (your animal might look like he is peeing when you water your plant…)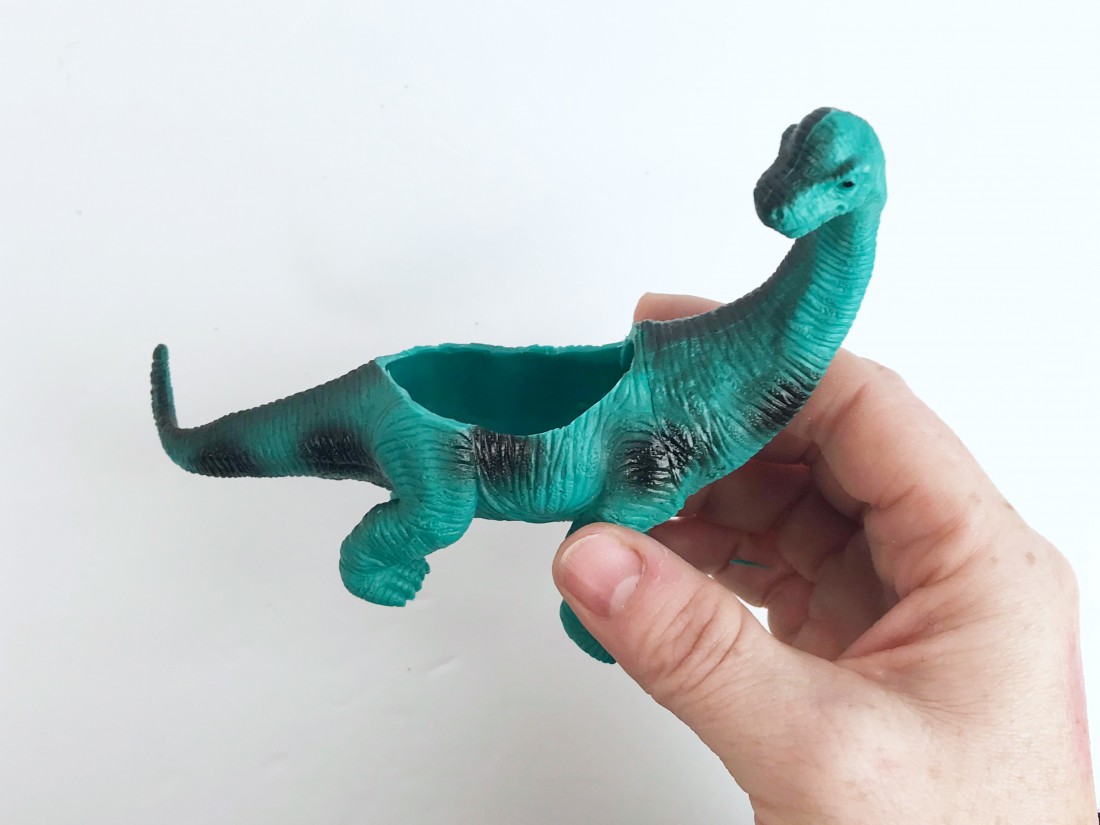 Paint the entire animal white. I tried spray paint but found that the rubber-type animals stayed tacky for a long time, so I ended up with acrylic. I live in a wet climate so drier climates should do just fine with spray paint. Let try completely.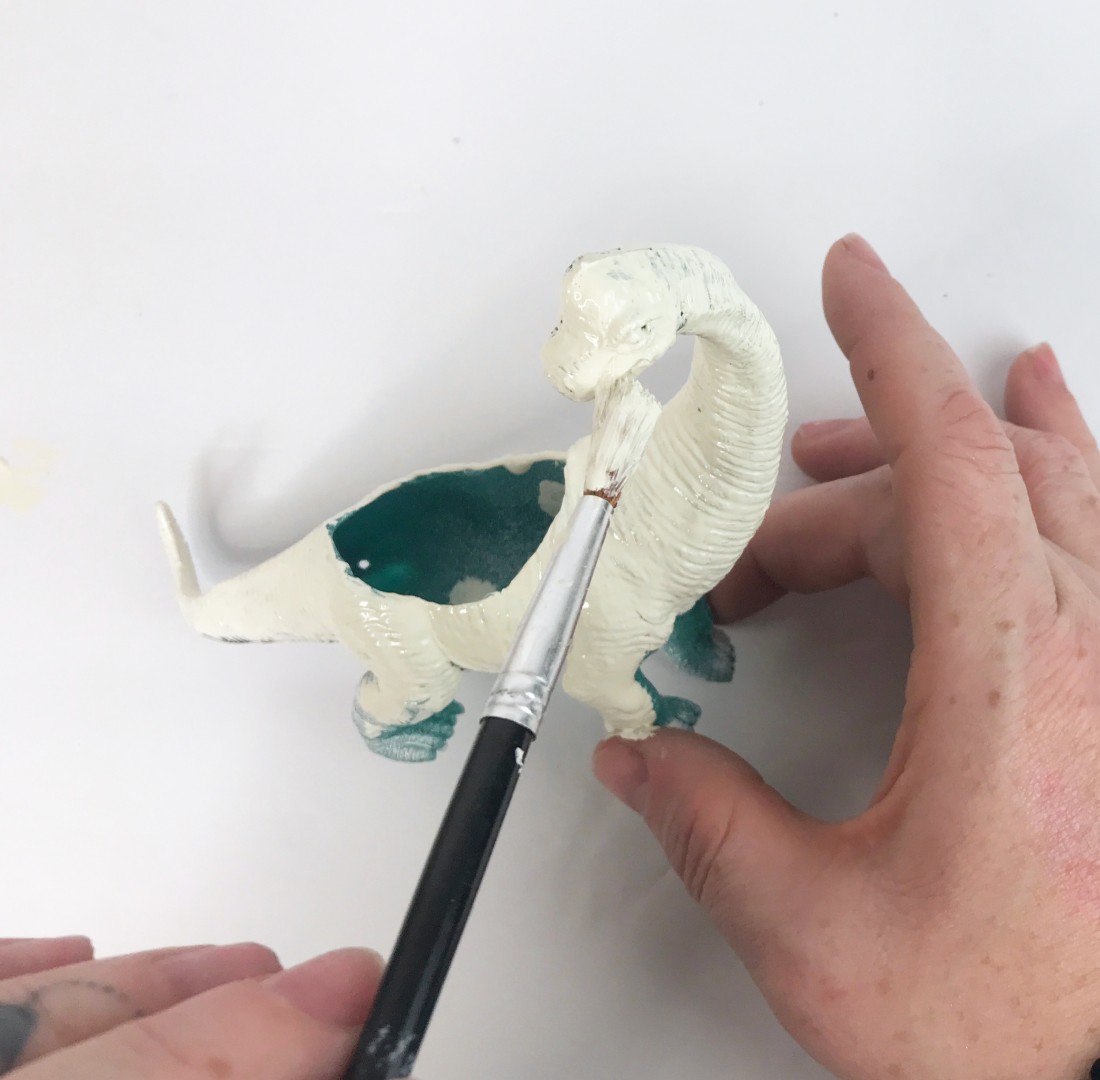 Paint the bottom 1/3 of your animal with Modge Podge avoiding the bottoms of feet and coat with glitter. Let dry, then seal the entire animal with a spray sealer or a thin coat of Modge Podge.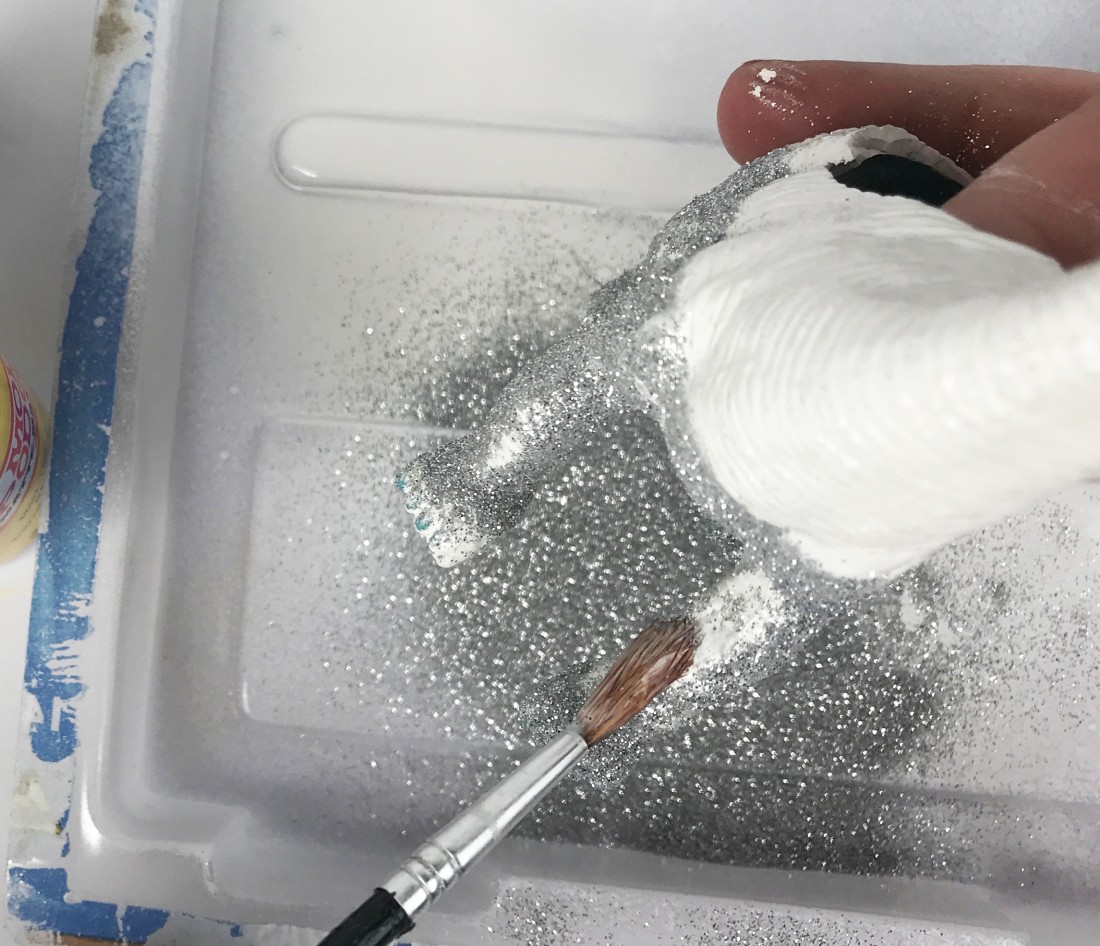 Once dry you can transplant the succulent into his back and you have the cutest little planter ever! I especially love this brontosaurus because it looks like he is reaching around his back to grab a nibble of the plant. So adorable!