I am lucky that I am the only one in my home that likes cereal. I get to eat it ALL!! Pebbles Cereals were always a favorite of mine – something about the amazing texture and crunch I always loved. A bowl of Pebbles in the morning brings me right back to my childhood!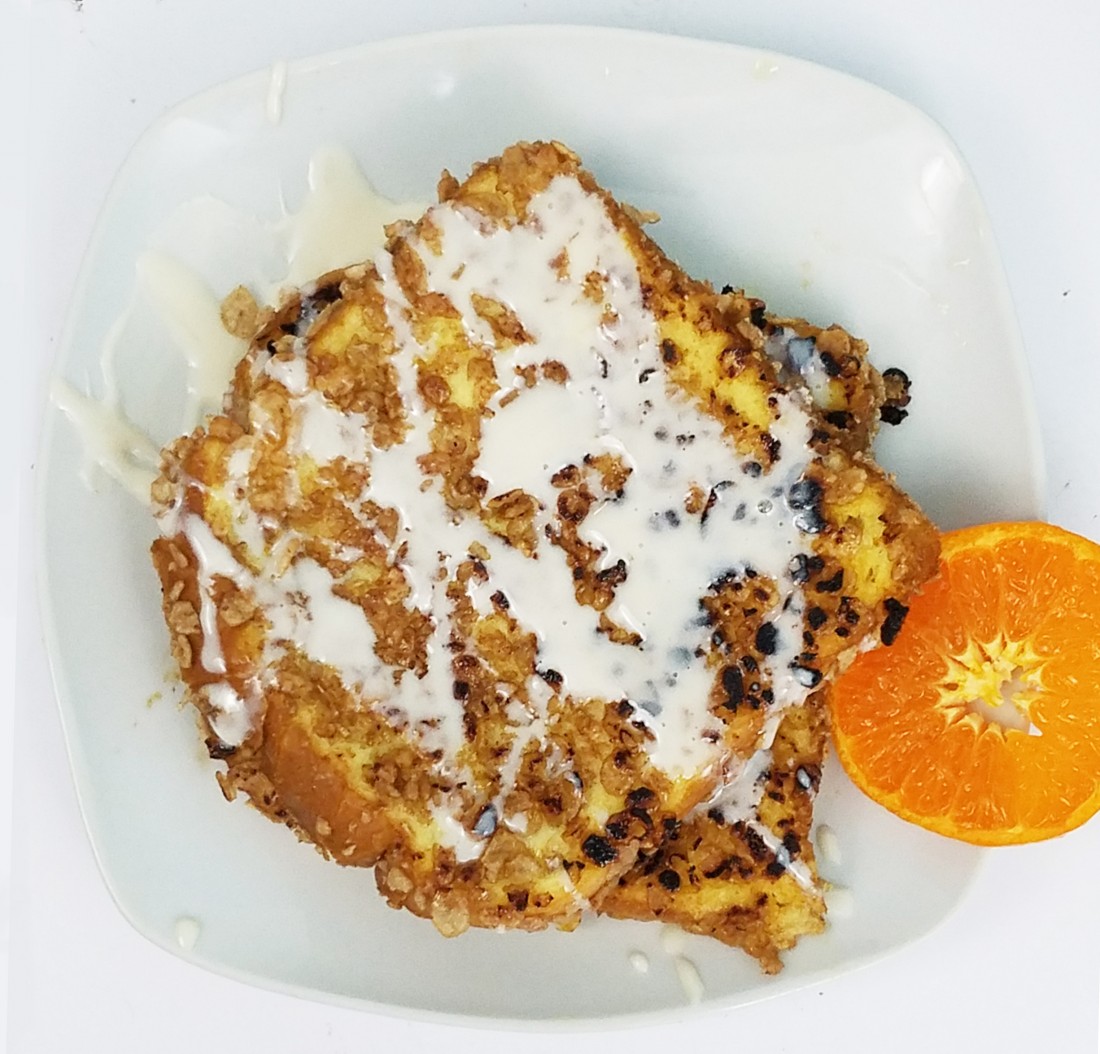 Post just came out with Cinnamon Pebbles, which is like two of my favorite worlds collided. Cinnamon sugar and that crunch made me immediately think of a delicious crust of some sort. Then I thought of my *other* favorite breakfast food and a new recipe was born…
Cereal Crusted French Toast With Cream Cheese Icing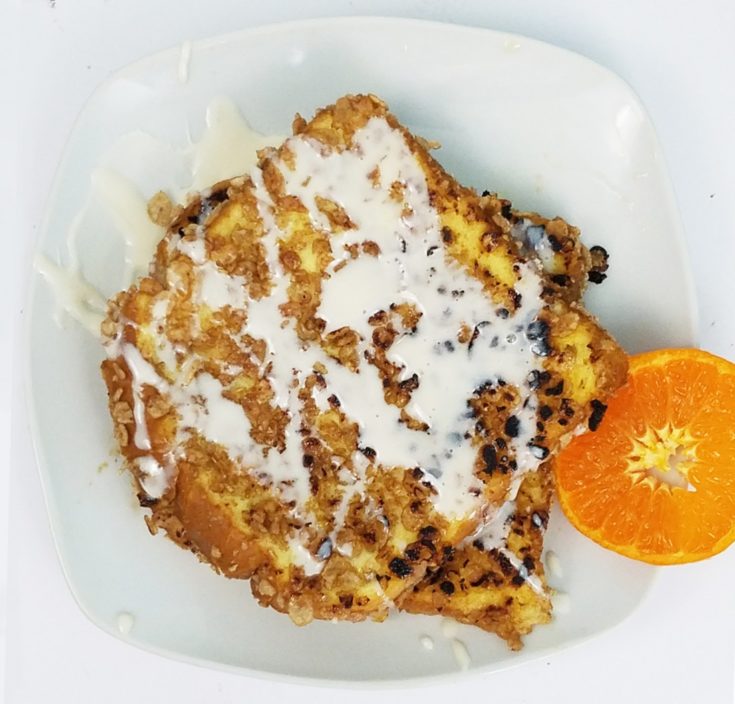 Ingredients
2 cups Cinnamon Pebbles (or other cereal)
2 eggs
1 tsp vanilla
3tbs milk
white bread or french bread, sliced
cream cheese frosting (can)
oil
Instructions
Crush cereal coarsely in a wide bowl (use your hand or the bottom of a glass to crush them up a bit).
Beat eggs, vanilla, and milk until lightly frothy. Soak bread in egg mixture - at least 2 minutes on each side OR overnight in a casserole dish.
Coat bread slices with crushed Cinnamon Pebbles.
Place in an oiled pan on low-medium heat and brown each side for 1-2 minutes.
Scoop some cream cheese frosting into a microwave-safe bowl and microwave on high for 20 seconds or until melted.
Drizzle over french toast and serve!

Available at select grocery stores nationwide, find the new Cinnamon Pebbles at a store near you by visiting https://www.postconsumerbrands.com/store-locator.
For more information on Cinnamon Pebbles recipes and creative inspiration, connect with Pebbles on Facebook at www.Facebook.com/PebblesCereal or on Instagram and Twitter by following @PebblesCereal.
*thank you to Post for sponsoring. All opinions are my own.