Laurence Fishburne walked in quietly yet happily to the room were we were conducting the interview. His silence could have been mistaken for being overwhelmed at the idea of meeting with 25 bloggers – nearly all women – but what he radiated was not that; it was more of a calmness, a spirituality that he carries with him throughout life.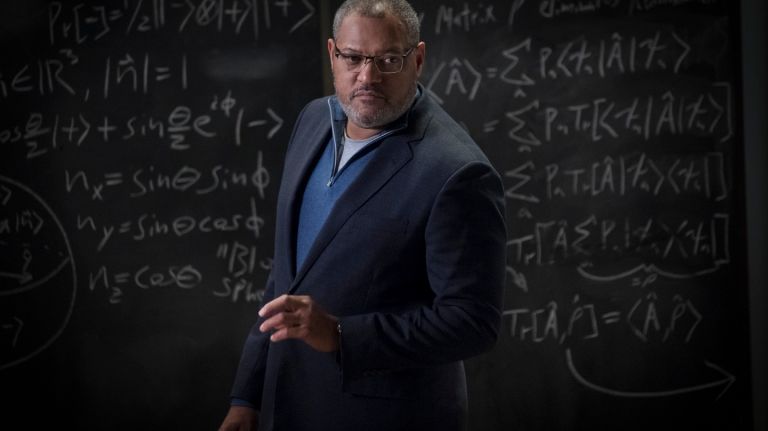 … But in Ant-Man and the Wasp he plays a bit of a bad guy. And that's what we are going to talk about today.
Fishburne has been a comic book fan for most of his life. He actually portrayed Norrin Radd in Rise of the Silver Surfer and now continued in the MCU as Dr. Bill Foster, a former colleague of Hank Pym and originator of the Goliath Project, which is essentially the exact opposite of Ant-Man.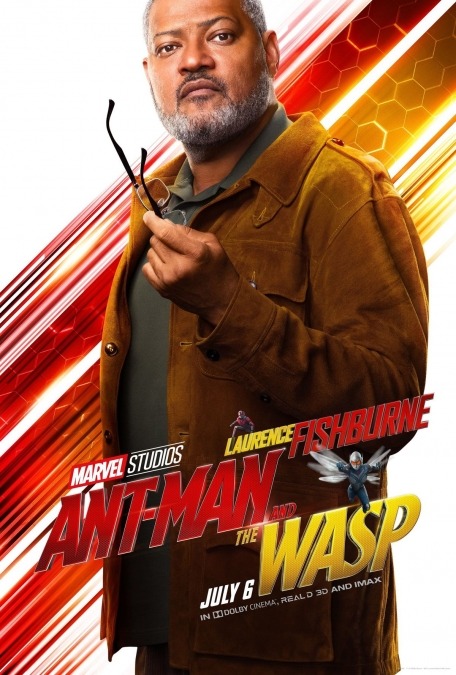 I started reading comic books when I was very young. Probably like eight or nine years old. And I always read DC and Marvel. I love them both. I'm just- I'm grateful and happy to be a part of that small group of actors who've been in both universes. And for anybody who thinks I'm, perhaps disloyal to one or the other all I can say is, look, I paid money for both comic books.
Becoming part of Ant-Man and the Wasp was exciting for him, mainly because he didn't know much about it. Ant-Man as a comic was never popular – it was always the bigwig Avengers like Tony Stark. He happened to meet with Louis D'Esposito, whom he had worked with 30 years prior.
I said, look, I'll do whatever you need me to do but I really would like to be a part of the MCU if there's any way that you can see that I can do that. And he came back and said, oh, there's this character, Bill Foster, who I was not aware of – oddly enough – because I wasn't an Ant Man reader. I was like Spider Man, Iron Man, Thor, Hulk, Avengers, X-Men.
And his role as Dr. Bill Foster was born…
In the comics Bill Foster is in fact Goliath, a fact that was barely touched upon in Ant-Man and the Wasp when Bill and Scott Lang (Paul Rudd) compared how tall they each got. It's a pretty funny scene. BUT Mr. Fishburne had this to say when asked if Bill would become Goliath at some point in the future:
Let me put it to you this way. I am not at liberty to speak on such an operation if in fact such an operation…
an important piece of this quote is that he said so with a sly smile as if he was hiding something. Is he?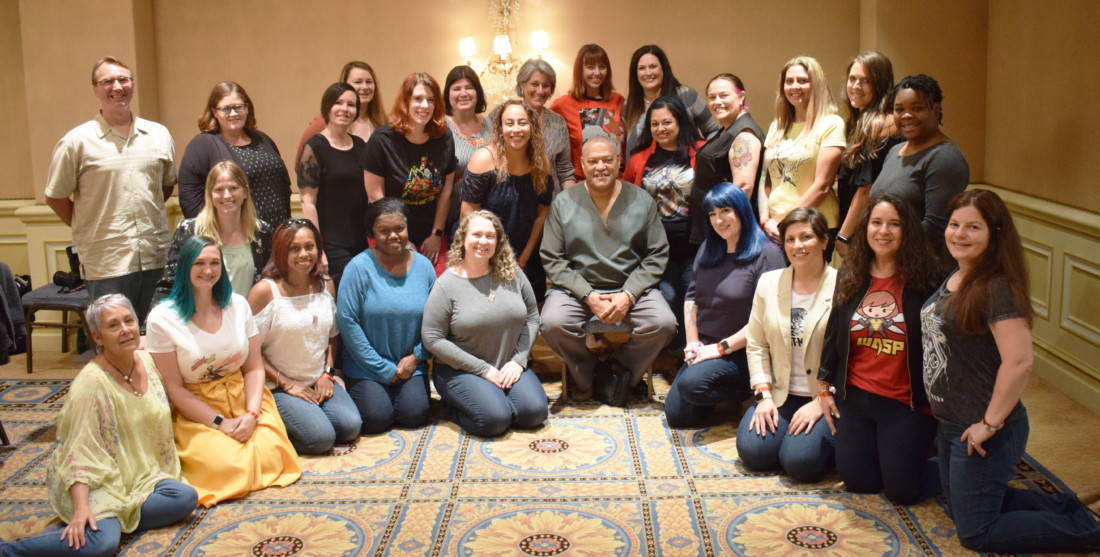 There is one piece of the film which is surprising and shocking. I will not ruin it for you (all I can say is stay until the very, very end of the credits).
The reaction Laurence Fishburne had during his private screening with Paul Rudd, Evangeline Lilly, and Peyton Reed (director) along with a small handful of others was nothing short of amazing. He reenacted the reaction for us. Unfortunately this was not video recorded so you will have to use your imagination while I relive it on my own head. He cupped his hands over his mouth, practically jumped out of his chair and exclaimed..
Oh shit!!!
I know, I don't do it justice and I am sorry for that, but to see him react to this very important scene was nothing short of surprising.
See Laurence Fishburne as Dr. Bill Foster in Ant-Man and the Wasp NOW in theaters