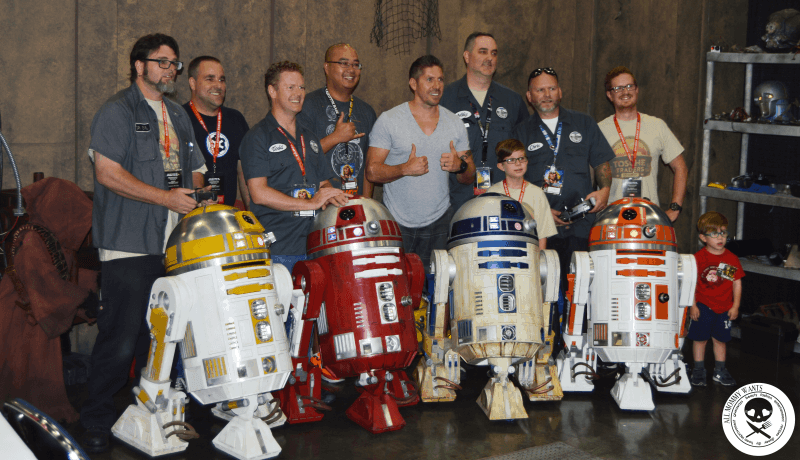 These are the droids we are looking for… (droids by R2 Builders Club)
Rose City Comic-Con kicked off in Portland on Sept 19th and the overall feel was Star Wars! With the latest installment – Star Wars: The Force Awakens, in theaters December 18th 2015 – Storm Troopers and droids were in full force.
There was an obvious excitement in the air over the Lucasfilm classic. Actors like Ray Park (above, who played Darth Maul) and Carrie Fisher, gaming centers for the new Disney Infinity 3.0 featuring Star Wars, and a Star Wars-themed kids area created the tone for the entire event.
Costumed characters were everywhere, from Chewbacca to Darth Vader. Storm Troopers and even a remote-control R2D2 made entirely of LEGO bricks wandering around the showroom floor.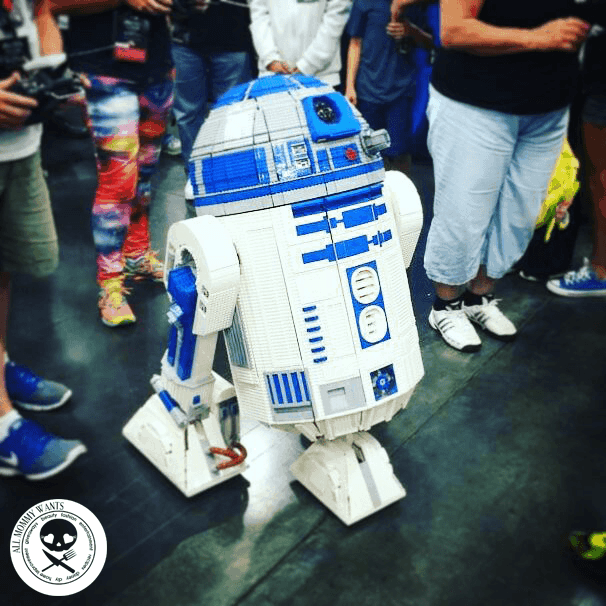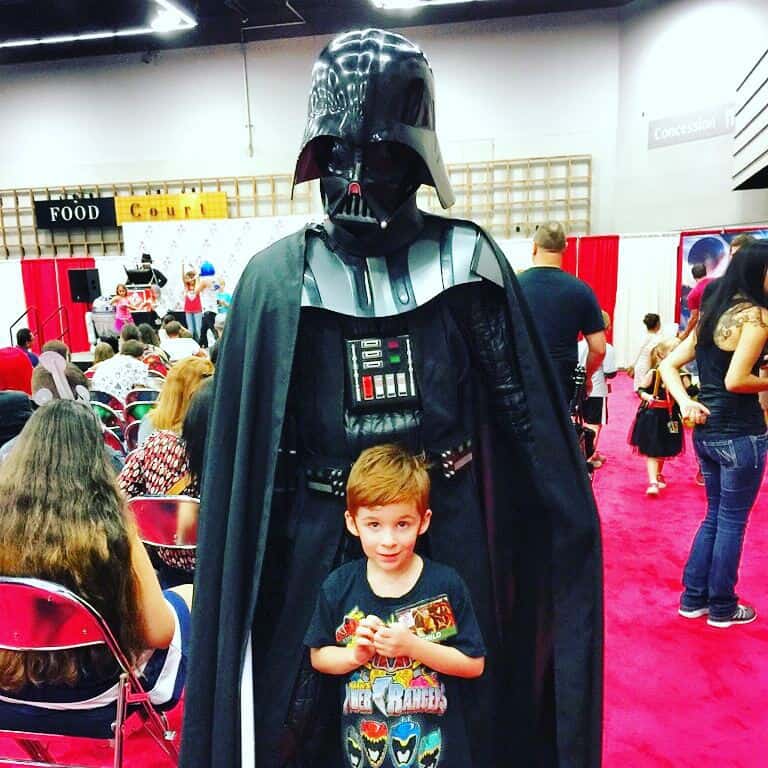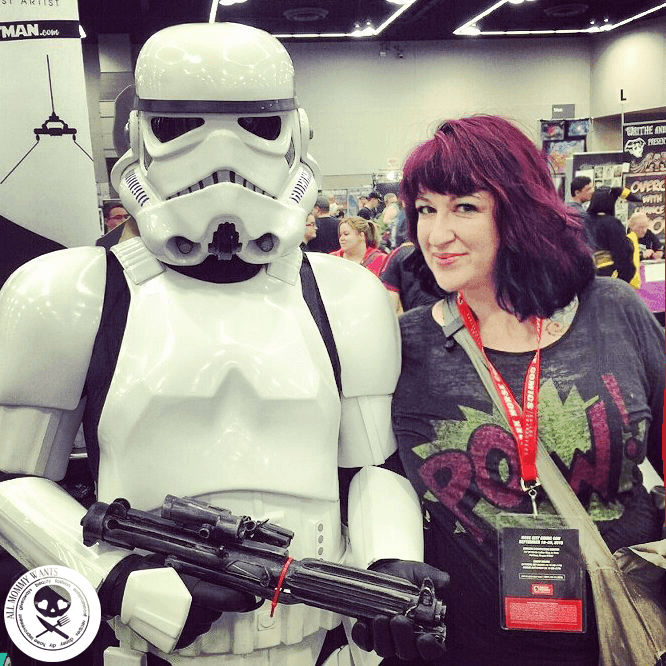 There were of course other comic and fandom-related booths and events. Gorgeous cosplay from Corset Connection had some intricately made costuming. Portland Escape Rooms and Fright Town were also on-hand to promote some scary experiences, and of course comic artists were everywhere! I especially loved the jewelry & trinkets that were everywhere.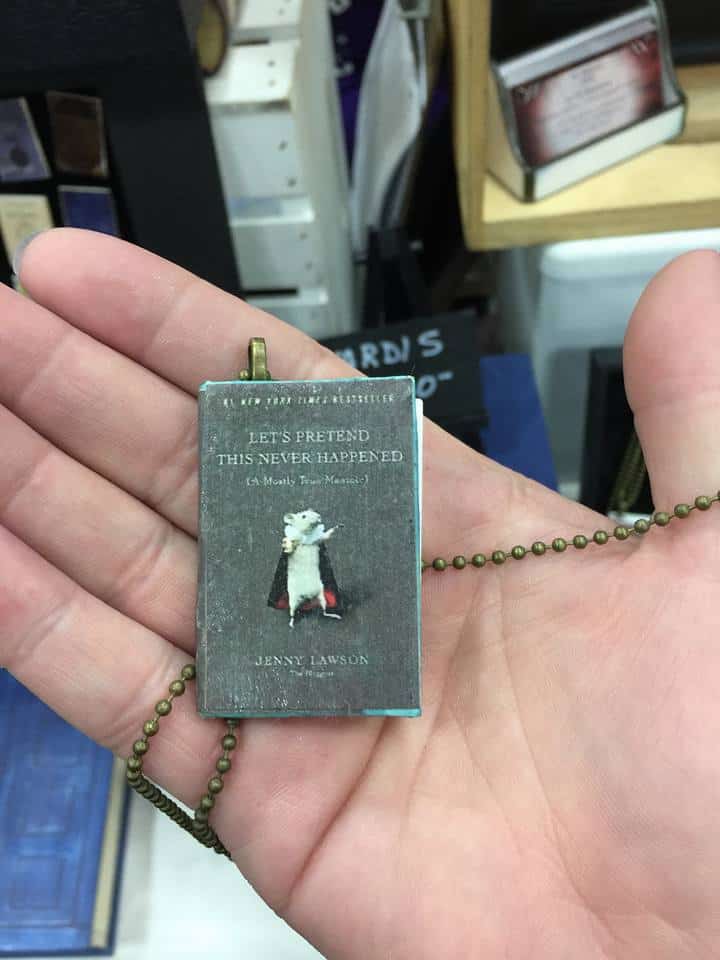 And oh yeah – the Batmobile!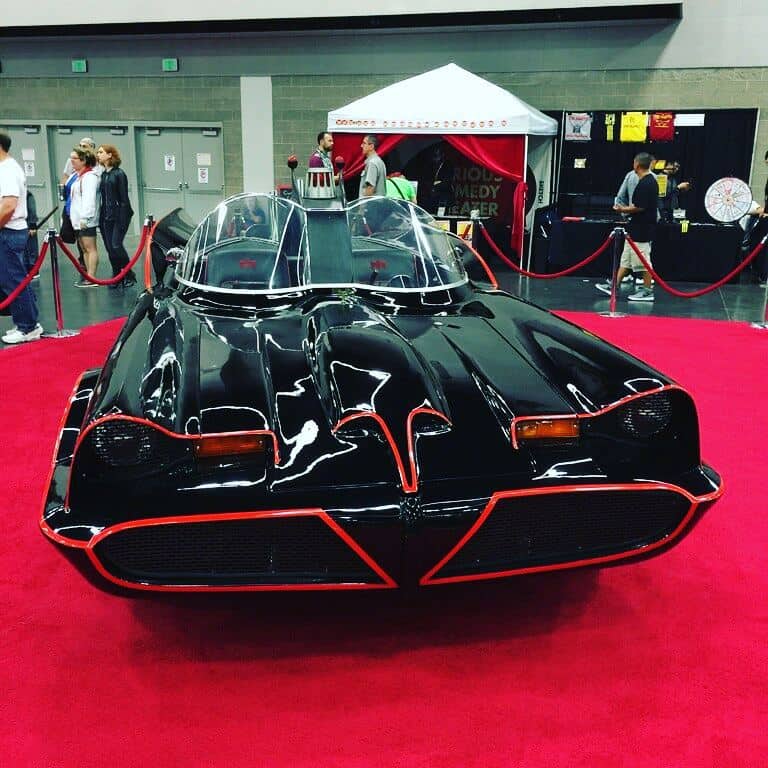 But overall, it was Star Wars. And because of that it was amazing.