With the right hair extensions, anyone can have fabulous hair. That's how many celebrities go from a fun bob to long, flowing locks after just a weekend. Natural human hair is best since it looks like your hair. It can also be styled like your hair, then washed and reused. Hair from the International Hair Company is available in a variety of colors. It also comes in straight, wavy, or curly textures. Here are a few ways to look great with hair extensions.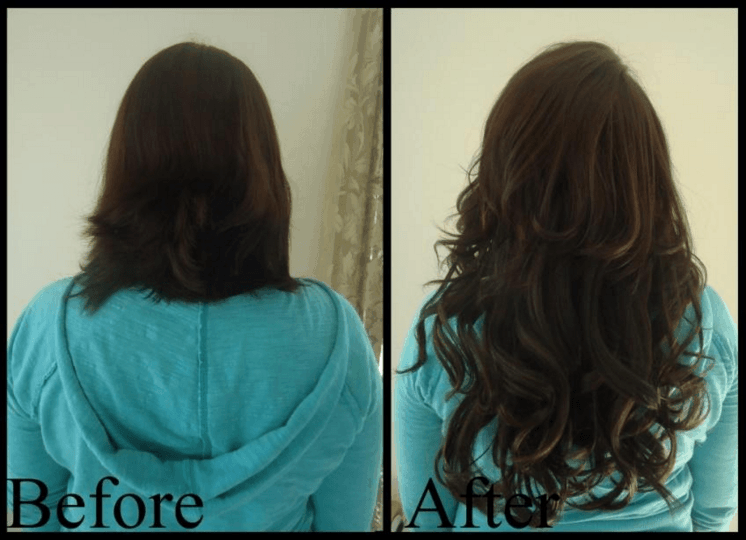 Image Courtesy of s1060.photobucket.com
Get Your Hair Cut and Styled by an Expert
With hair extensions, you can experiment with any style for a day, or even for a few months. After getting any hair extension for the first time, you'll need to have it cut to blend in with the rest of your hair. For the most natural-looking bangs, get a fringe that isn't too bluntly cut. It should have some longer pieces on the left and right, so that it blends in better with your natural hair. Match the shade of the extensions to your natural hair or use a few similar shades for a look similar to highlights. You can keep the best human hair extensions for up to six months. The only reason people have to remove them is the growth of their natural hair. Some can even be removed and then reattached. This only works if you get a touchup haircut since your keeps growing, unlike the hair extensions.
Try Different Colors
You can add clip-in hair extensions for special events and parties. They're very easy to put in and take out. That means clip-ins are a great chance for you to try out a fun color. Try brightly colored extensions, like pink, purple, or green, with your natural color as a background. You can dye hair extensions or have a stylist do it for you, just like any other hair. Remember to start with blonde extensions. You can also try blonde clip-ins with dark hair or vice versa. To keep the extensions in place, tease your real hair at the root and add hair spray. Otherwise, they could slide out. This also keeps the clips from showing by helping them blend better.

Image Courtesy of s1274.photobucket.com/
Use Hair Wefts
A hair weft is a section of hair that's sewn or taped together on top. According to Allure, they lie completely flat against your head, and many people forget they're even there. Many hair wefts will stay on even with shampooing, blow drying, and styling. The downside is that they have to be applied by a stylist. Most take about an hour and a half, about the same amount of time as highlighting. Most also have to be removed by a stylist with a solvent like acetone or alcohol.
Don't Overdo It
Stylists advise that you shouldn't add more than about 5 inches of length to your hair because the extra weigh will cause damage. Buying a shorter hair length is also less expensive. According to the Hollywood Reporter, even celebrities, including Jennifer Aniston and Naomi Campbell, have hurt their hair by wearing too many extensions. The solvents involved in removing some hair wefts could cause damage as well. However, others can be removed with gentle oil.