*Thank you Foster Farms for partnering with me on this post. All opinions and images are my own.
One of the hardest things for me to do is eat right. I swear, I wake up, grab coffee, realize I haven't eaten at around 2pm, then snack because I am so hungry. Do you feel me? I want eating to be fast and easy. I want it to be there when I want it. I want it to be portable, and I want it to be healthy. I want them to be delicious!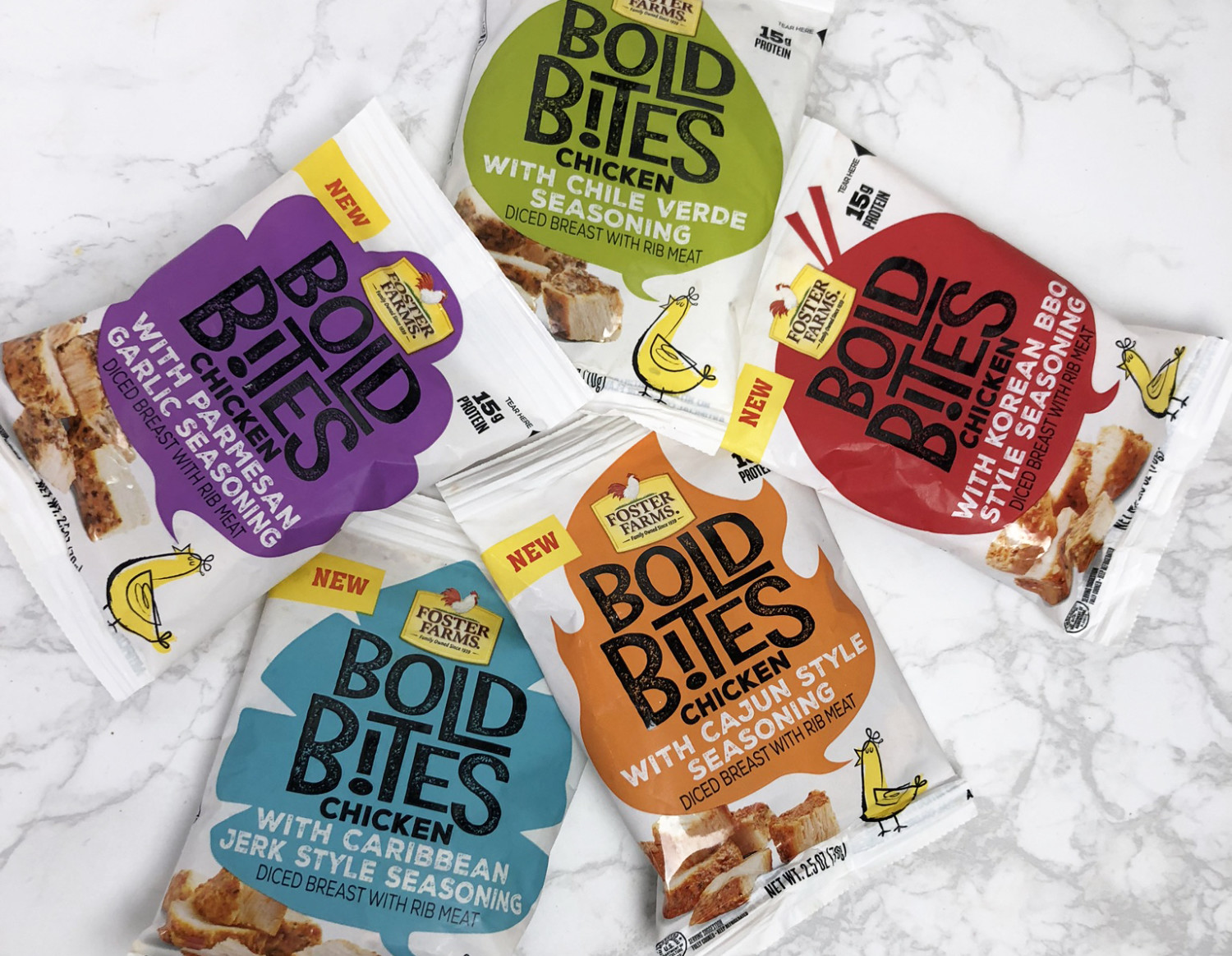 Apparently I am not the only one who feels this way because Foster Farms just came out with a brand new product that solves all of these issues – Foster Farms Bold Bites are now available in your local West Coast grocery store (California, Oregon, Washington).
Foster Farms Bold Bites pack a protein punch – with 15 g of lean protein per serving!
Made with ready-to-eat, cooked chicken breast
Individual packaging makes it easy to get protein on-the-go and incorporate into your routine (after the gym, at work, etc.)
Comes in 5 delicious varieties (Korean BBQ, Parmesan Garlic, Cajun, Caribbean Jerk, Chile Verde)
No nitrates/nitrites, antibiotics, or artificial colors/flavors
Great as a snack or as a convenient meal prep option – add on to salads, wraps, and more
My favorite thing to do is toss Bold Bites on some salad greens with a handful of dried cranberries. Perfectly delicious and bold!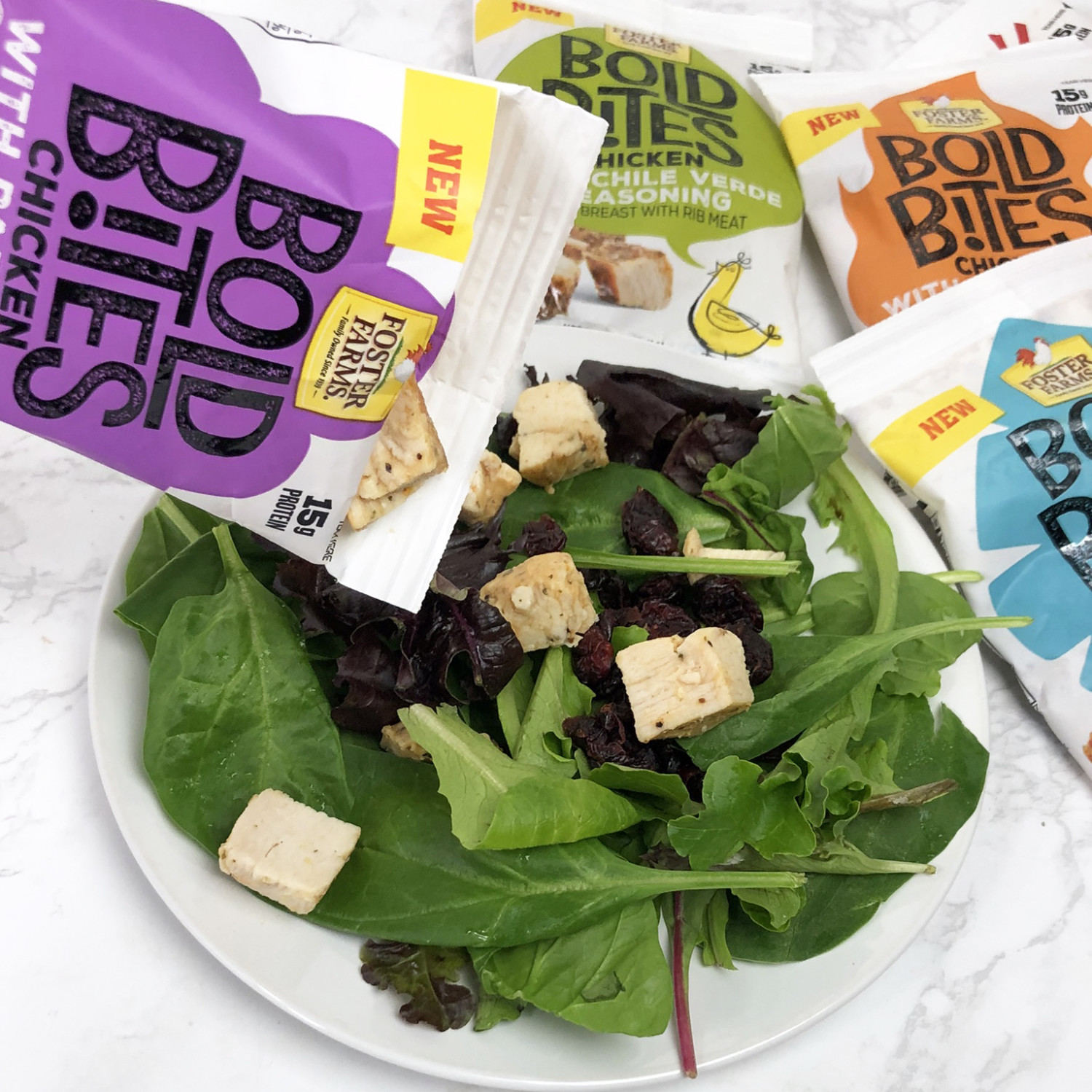 I also give them to my kids when they are hungry and want a fast snack. Better than chips or fruit snacks and it helps them maintain that never-ending energy they always seem to have.
Bold Bites are available in the refrigerated snacks section at major retailers across California, Washington and Oregon, including Target, Safeway, Albertson's, Walmart and Savemart. Look for them and try them out, because I am sure you will wonder what you ever did without them.
For more information on Foster Farms, visit https://www.fosterfarms.com/ or follow @fosterfarms on social media.