I don't know about you but I end up getting into a rut when it comes to dinner ideas. I have about 3 go-to dinners but my husband and kids (and I) get so bored with them. The problem is, although I can cook, I am certainly not a chef. I know flavors but I get a little overwhelmed when it comes to putting too many together.

The first thing I thought about when I was approached by Dinnerly was "another meal service". I dreaded having 10 or more ingredients to work with and complicated techniques for over an hour. I also found that the meal services were EXPENSIVE. That's been my experience in the past. BUT, I quickly found that Dinnerly was a good option for impatient and simple me.
Dinnerly was created for people who like homemade cooking, but don't like overpaying for the good things in life. We know you're busy, so we're here to make your evenings easier with seriously good recipes and fresh ingredients delivered to your favorite weeknight spot: home.
Start to finish @dinnerly dinner… I added spinach on their suggestion and it turned out amazing!!! #foodporn #dinnerly #ad #pasta #sausage #fresh #spinach #rosemary #whatsfordinner

I was pleased to find that the ingredients were organic. The meats were grass-fed, the produce was fresh, and canned foods were labeled as organic and non-gmo. ALSO I found that the meals I made were mostly 5 ingredients or less, like the Harissa-Spiced Chicken which is drumsticks, fingerling potatoes, red onions, spinach, and spices. As a bonus this meal was one pan, so less cleanup. And at $5 per serving it was cheaper than most fast-food places.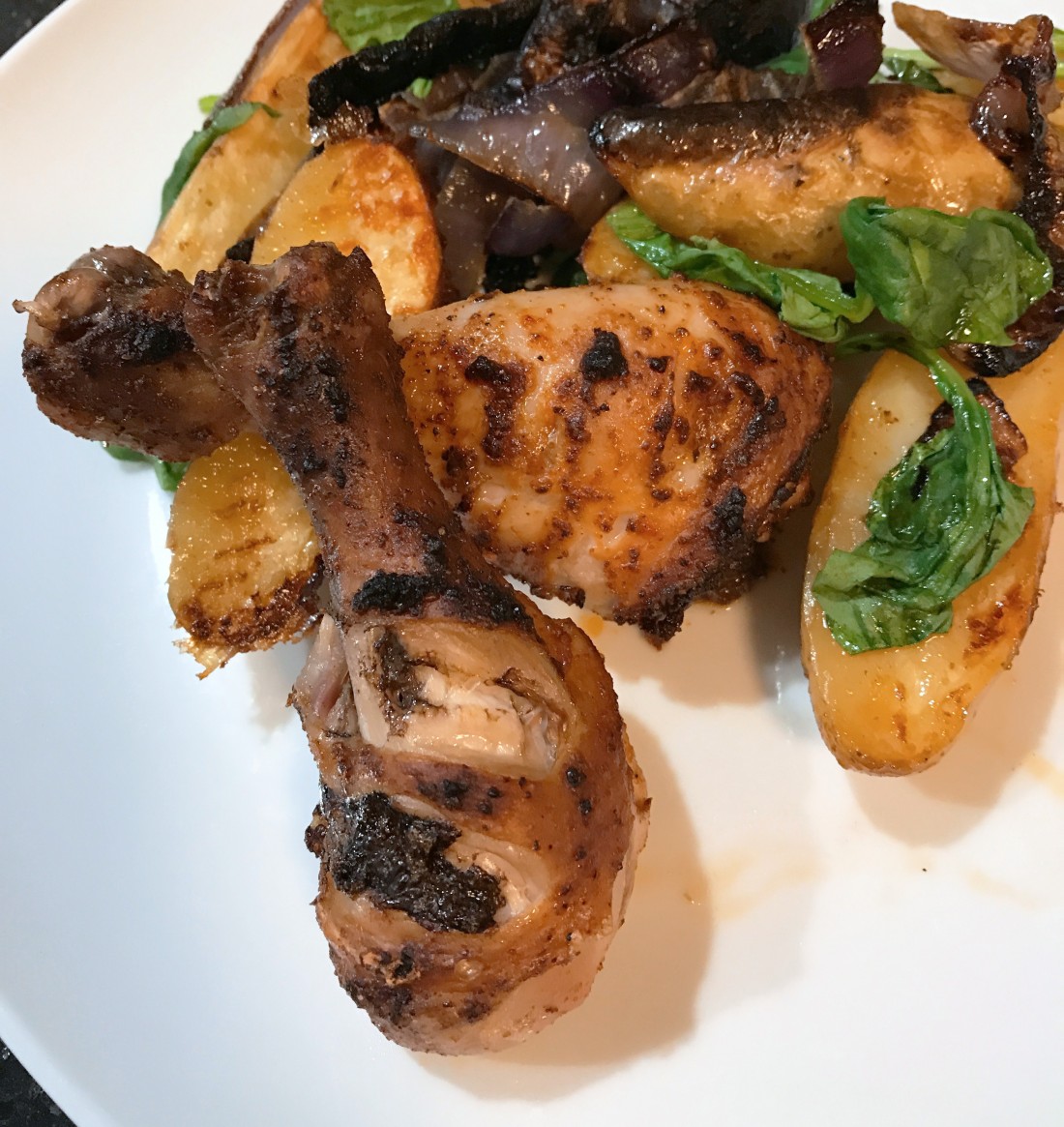 Most meals are kid-friendly too with the exception of dishes like Chorizo Spiced Chili which might be too spicy for young palates. But still good for adults.  One dish the family all agreed on was the Grass-Fed Stuffed Cheeseburger.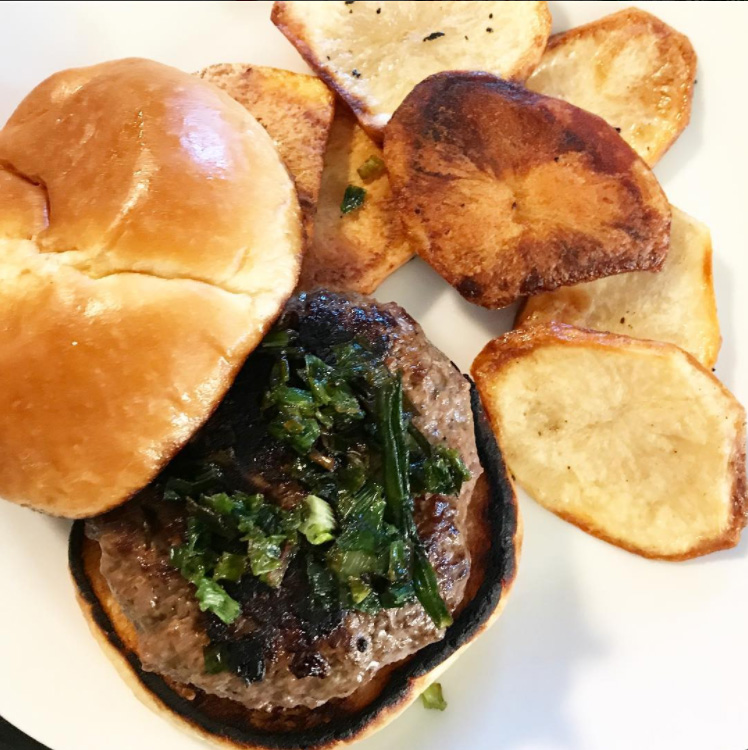 All in all the meals are easy to make, the family (mostly) loved them, and the most time I spent making them from start to finish was 40 minutes. Easy, simple, and affordable.You can check it out yourself at Dinnerly.com  and let me know what you think! Better yet, let THEM know of Twitter and Facebook
*Thank you to Dinnerly for sending me the product. All opinions are 100% my own.