It's hard to believe that the holidays are just around the corner, but a trip to any retail store will confirm that it is, indeed, time to start thinking about present purchasing, tree decorating, and what New Year's resolution to pursue in 2016. Let's talk for a moment though about what it is we look forward to the most this time of year — the parties. Whether it'll be the office party with our co-workers, themed parties with friends, or the infamous family get-togethers, holidays are all about being spent with people you care about. And let's be honest, nothing quite says festivities like a beautiful glass of bubbling champagne.
So let's take a look at some delicious champagne cocktail recipes to try this year that are sure to impress all of your holiday guests. Now when choosing a champagne be sure to consider the dryness of it. André Champagne is a California brand of champagne that has a wide range of dry to sweet. They would be the perfect brand to use when trying out these cocktail recipes. So without further ado, let's take a look at these awesome drinks!
Sparkling Apple Cider (adapted from Chef Jamie Gwen)
Ingredients
champagne

apple cider

pumpkin pie spice

cinnamon
Dip glass rim in apple cider, then dip rim into mixture of pumpkin pie spice and cinnamon to line the rim. After that fill glass of 3/4 of the way with champagne and then 1/4 with apple cider. Done! It is the perfect fall beverage to serve at a Halloween party or even at Thanksgiving.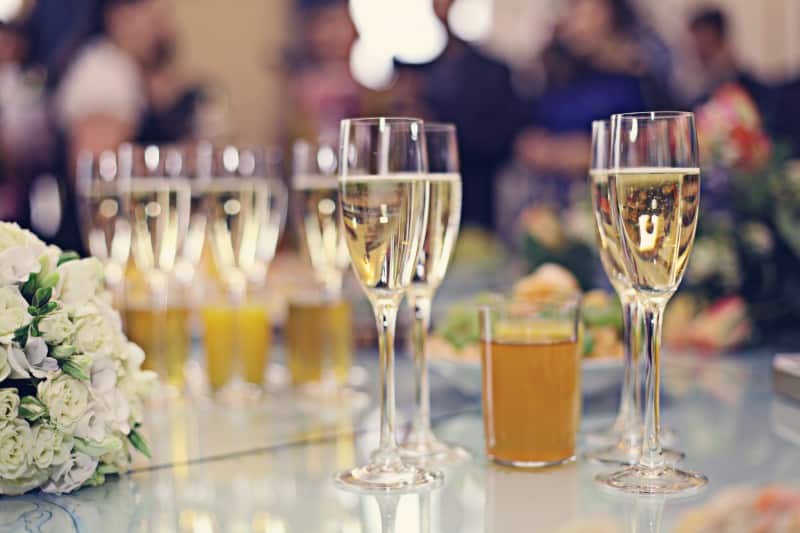 Champagne Christmas Punch (from CookTheStory)
Ingredients
1 bottle of champagne

3 cups of ginger ale

2 Tbsp of orange liqueur

8 basil leaves
30 frozen cranberries
Pour champagne into a punch bowl. Then add in the ginger ale and orange liqueur slowly. Garnish by adding in the basil leaves and frozen cranberries. Enjoy! This is a lovely drink to serve at a Christmas get-together and is sure to be well received by guests.
Rock Candy Champagne
Ingredients
champagne of choice

rock candy stick
It really doesn't get any easier than this! Take the champagne flute, fill it to desired amount, and put a stick of rock candy inside, watch the magic happen. This is a super beautiful, elegant cocktail that would be perfect to serve at your New Year's party. Pinkies out for this one!
Hopefully you were able to find a unique new recipe to try at your upcoming holiday festivities. Good luck and have fun!