I had met and interviewed Evangeline Lilly twice before – once for Ant-Man in 2015 and the second time last year in Atlanta on the set of Ant-Man and the Wasp. It seems like she has gotten used to – and even excited about – meeting us as press over the standard journalist from some major outlet, presumably because of the female force that our industry has.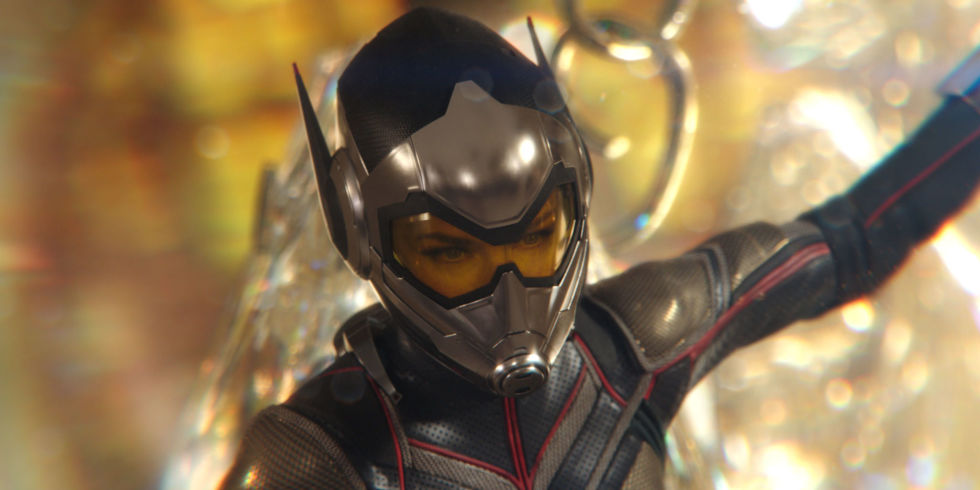 Lilly, who plays Hope van Dyne/The Wasp in Marvel's latest Ant-Man and the Wasp is very excited to play a kick-ass female super hero. As a woman's rights activist (nay, a human rights activist) she is thrilled to be part of the female movement in Hollywood.
It was really cool, that they [filmmakers] really wanted to honor this moment where a female superhero is being titled and billed, and I think Marvel is just absolutely hell bent and passionate right now about representing women as fierce and capable and as equals to men.
This comes at no surprise on the heels of Avengers: Infinity War. A pivotal moment in females in cinema came when female villain Proxima cornered Scarlett Witch during a major battle scene and said "He will die alone, as will you". Just as Proxima was going to end Scarlett, Black Widow says nonchalantly "She's not alone" as she and Okoye come to the rescue. It was a major moment in girl-power and support to which Evangeline, at the world premiere of Infinity War, jumped up from her chair and exclaimed what we were all thinking: "F*CK YEAH!!"
I wanted to show that we are strong because of our femininity, not in spite of it.
Lilly talked about how growing up there weren't really many female superheroes with the exception of Wonder Woman who's story was past her prime when Lilly was young. She did adore Michelle Pfeiffer as Catwoman (didn't we all?):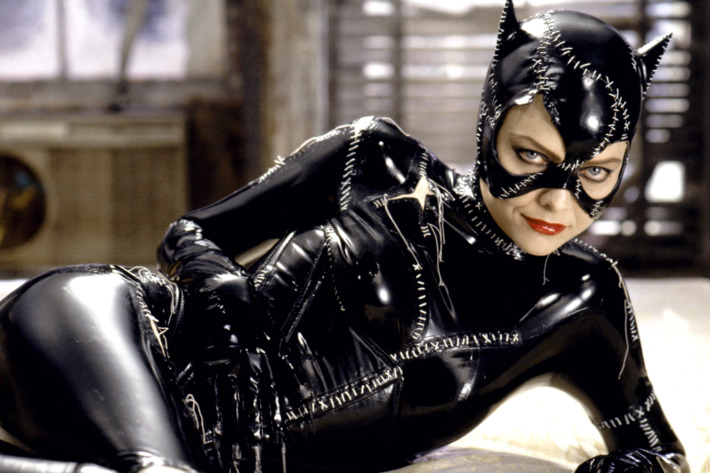 I used to fantasize about being Michelle Pfeiffer as Catwoman. I was obsessed with her. And partly because it's Michelle Pfeiffer in a skin-tight leather costume, owning it, and being fierce as shit. But, also I think it was because there wasn't a lot to choose from. There just weren't very many female superheroes. It was mostly male superheroes.
Evangeline Lilly does know there is more to do to bring females to an equal level as males in Hollywood and many other industries. Taking down the predators who have held women back is a great start. Talking about sexual abuse and #MeToo and #TimesUp is another. It is a big deal to have a female character get title billing in a Marvel film and Lilly is honored to be the first of many.
Sometimes I think we're making a mountain of a molehill, because there have been female superheroes in the MCU the whole time, and they're amazing, and they're strong, and kickass, and all of those things. But I think what this moment in our culture, with #MeToo and #TimesUp is saying, we know. We know we've made some progress, and that's great, but we're still not equal, and that's clear by the fact that you've made 20 movies, and never had a female in the title. So, this is a big moment, and it is a big deal, and I don't want to downplay it. I want to celebrate it and be excited about it.
One thing Lilly would love is to have all of the Marvel women in one film. As for now it's just rumor, but who knows? Avengers 4 has a very real possibility of bringing all of the women together. Infinity War almost did.
Lilly's female voice also comes through in the fight scenes, which she compares to ballet.
Let's examine how a woman could have an advantage over a man, physically, because she's a woman. Not because she figured out how to move like a man.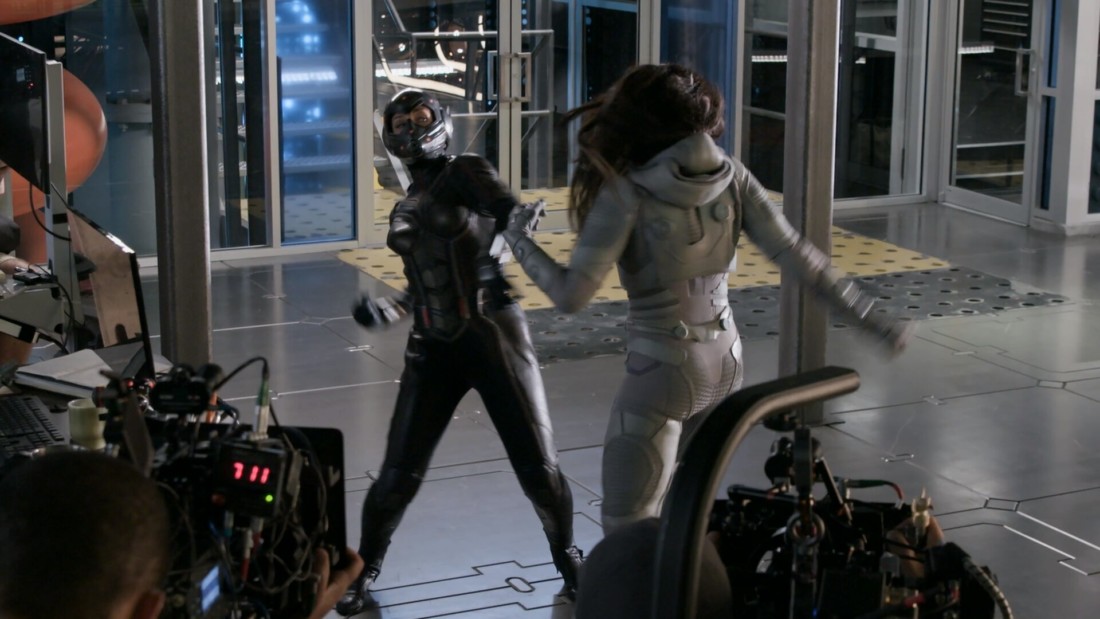 I wanted to show that we are strong because of our femininity, not in spite of it. I wanted to show that, when Hope was Hope, and she was emotional and vulnerable and smiling and pleasant and happy and not like, just badass bitch, you know. I wanted to show that when she was fighting, by incorporating grace and elegance and femininity into the fight, and I feel like, in the fan, that out the window, back, I mean, it's ballet. Like no dude could do that, 'cause men can't move that way, because they don't have the flexibility, agility or the petiteness to come out a back window and in a front window. They just couldn't.

Ant-Man and the Wasp is in theaters Friday July 6th