I was provided with the products to make the recipe, no other compensation was received.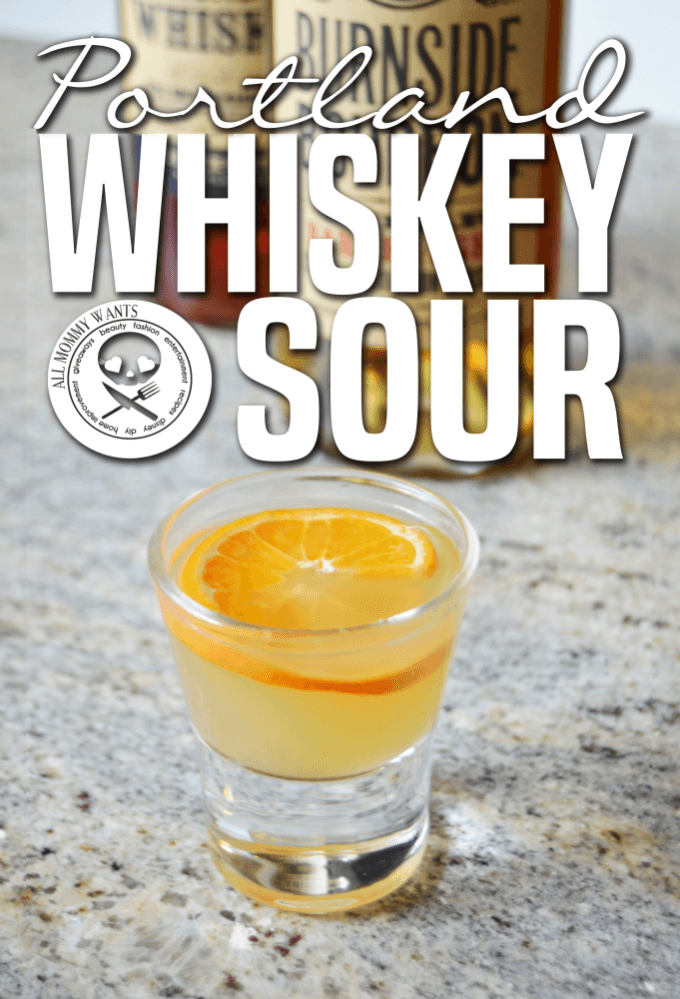 Portland Whiskey Sour
Ingredients:
1.5oz Burnside Bourbon Whiskey
1/2tsp sugar
3/4 oz lemon juice
slice of clementine orange plus 1/4 clementine orange rind
ice
Place orange rind and sugar in a shaker and muddle to infuse orange oil with sugar crystals. Add Whiskey, lemon juice, and ice & shake vigorously for 10-15 seconds. Strain into a shot glass or over ice. Add orange slice. Enjoy responsibly!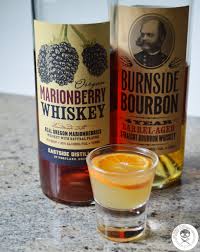 Sometimes in the evening I like to chill out with a little drink, so I concocted a version of the Classic Whiskey Sour, Portland-style. You can't do it with out Burnside Bourbon Straight Bourbon Whiskey, distilled right here in my hometown at Eastside Distillery.
Burnside Bourbon is a straight bourbon whiskey bottled at 96 proof – giving it a bit more kick than many of the other bourbons on the market. While it's great for sipping straight, it also has solid cinnamon and oak flavors making it ideal for mixing cocktails where bourbon is the central focus. It works exceptionally well in Old Fashioneds, Sazeracs and Manhattans.
… or the Portland Whiskey Sour as I show you above that can only be perfect with Burnside Bourbon. You can find Burnside Bourbon in most liquor stores and have a little taste of Portland in any town.
[amd-yrecipe-recipe:2]