Although I had to worry about a lot of things heading to New York for Blogger Bash 2016 – making sure to pack my toothbrush, not missing my flight – one thing I didn't need to worry about was what I would be wearing. Jude Connally had me covered in that area (literally).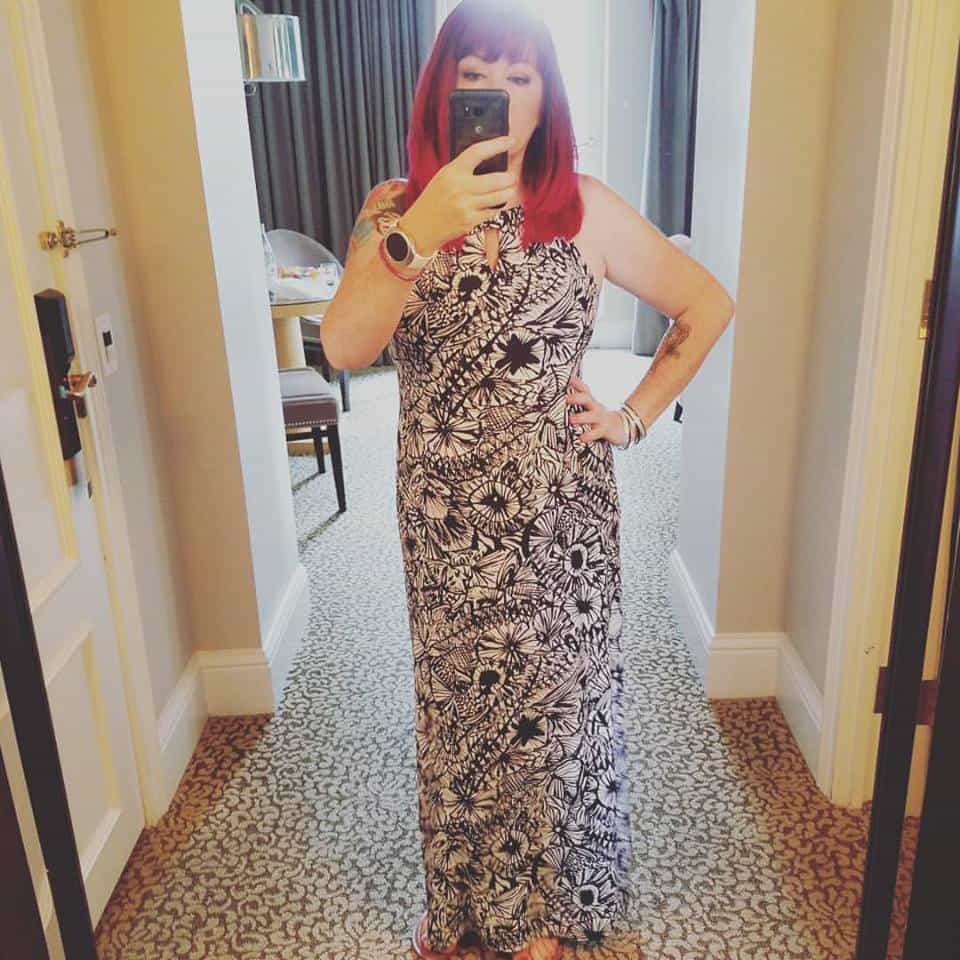 Jude Connally clothing is designed to fit every body type and based on comfort and style. The fabric is a soft 20% spandex/nylon blend so it travels and dries like a dream. I literally stuffed my Lisette Maxi Dress in my large tote when heading to NYC because I was paranoid of my checked bag getting lost and I'd have nothing to wear (although Jude herself was at Blogger Bash and ready to redress me and the other ambassadors in a pinch). Luckily my bag made it, but really? All I had to do was shake out my dress and throw it on. It was wrinkle-free, kept me cool in the humid New York weather, and I got a ton of compliments on it.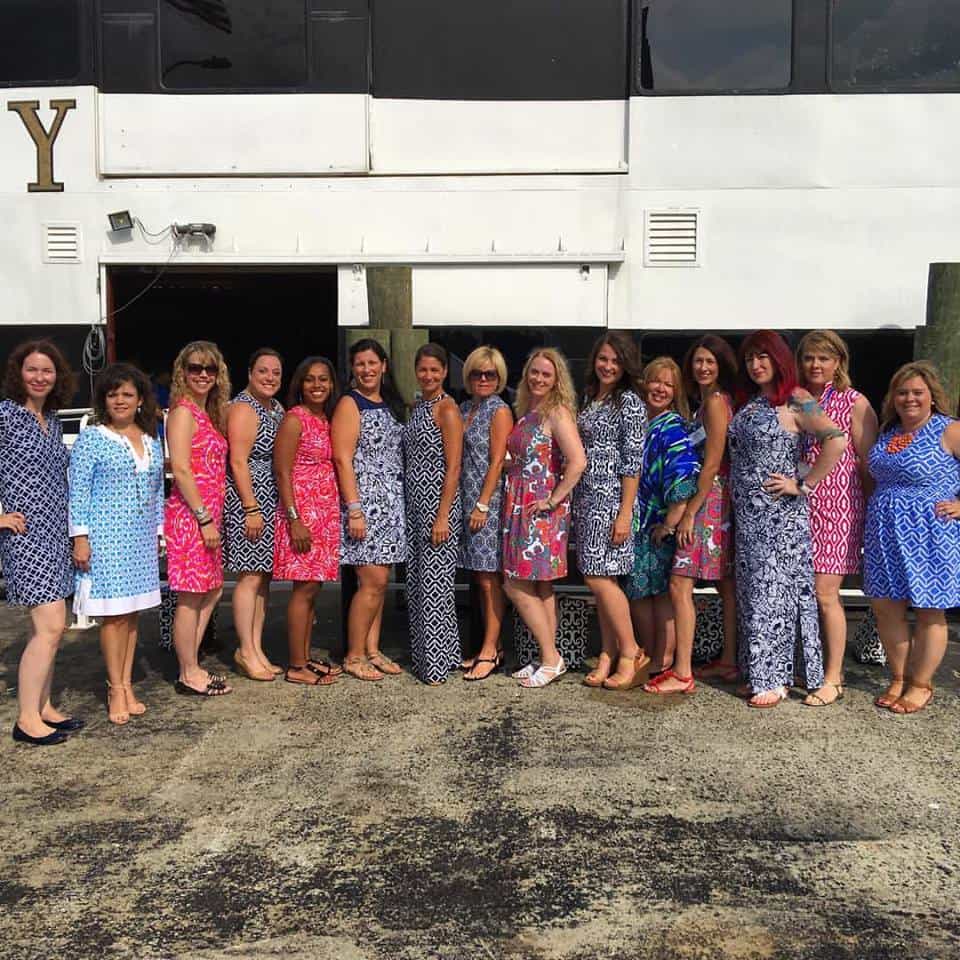 The rest of the ambassadors looked amazing too – we all had different prints and styles on, mixing and matching but still had a solidarity and theme. We looked ready for a cruise…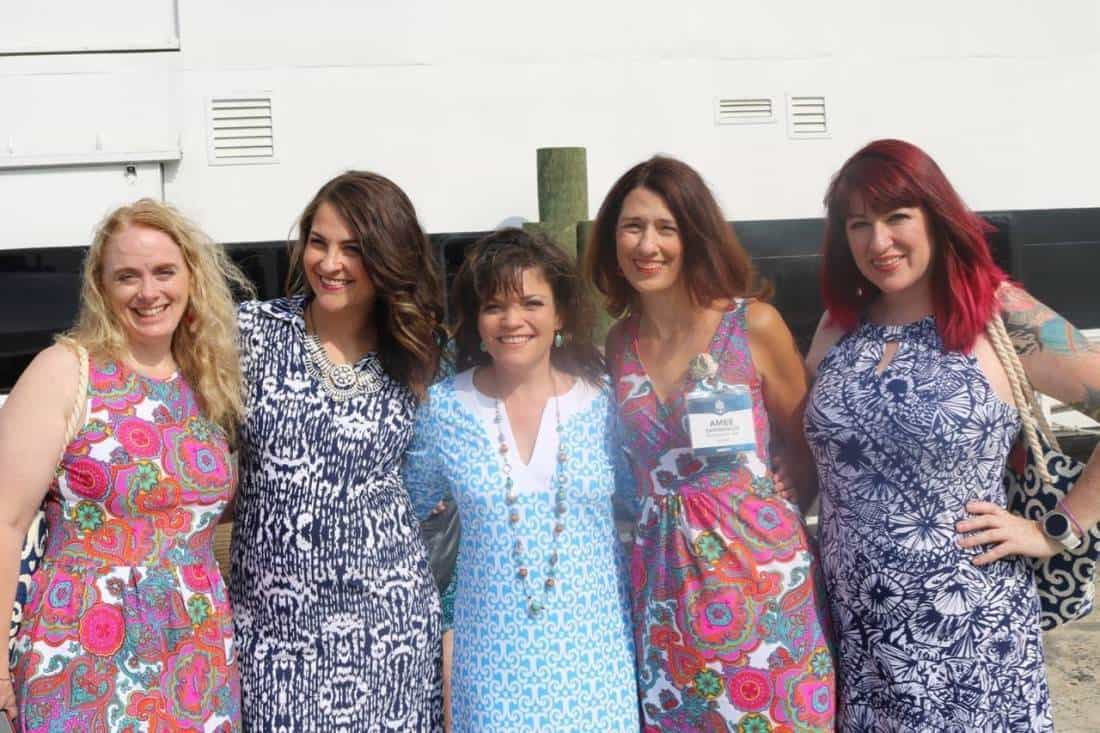 Day Two was all about the Rachel. A shorter fit & flare – WITH POCKETS! Still made out of that amazing fabric that feels like a soft hug.
I love that not only do the styles look flattering on everyone, but they are totally machine washable. If you spill anything on them (I am not the cleanest eater in the world), get some water and clean it off, it will dry with no spots. I plan on living in my Jude Connally dresses for the rest of the summer.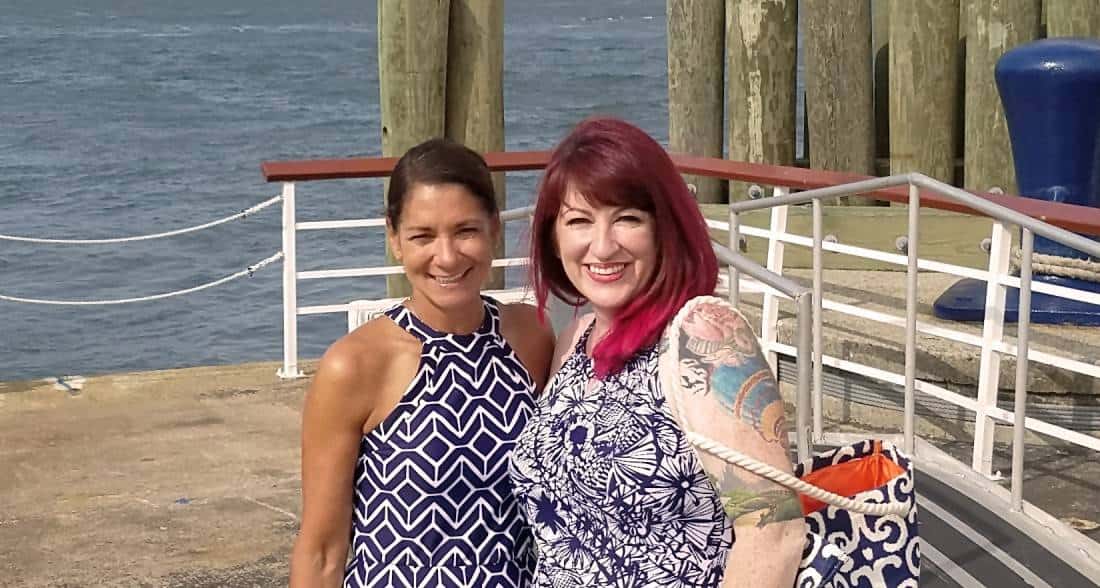 You will just LOVE Jude Connally. I promise! See more styles on the website or look for Jude Connally at a specialty store near you.
* I received items from Jude Connally at no charge as part of my ambassadorship with #BBNYC. All opinions are 100% my own.