This post was sponsored by the Role Mommy Writer's Network.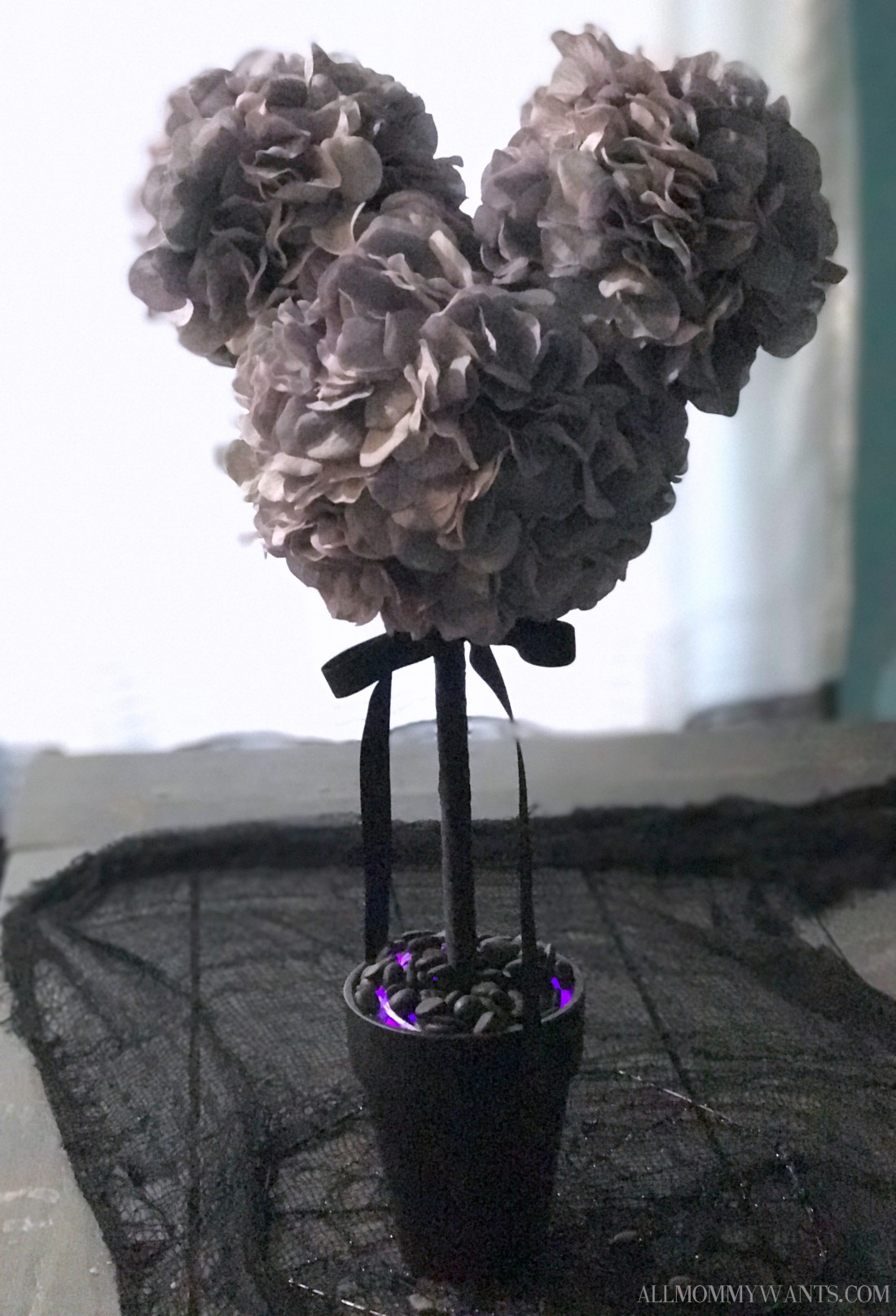 Halloween is definitely one of my favorite holidays and Mickey is one of my favorite characters. So when Westcott asked me to make something fun I JUMPED at the chance to mesh these two loves together to create this Haunted Mansion Inspired Hidden Mickey Topiary! This craft can also be switched up just by different flowers and paint, so you can make some for weddings, baby showers, even Christmas by changing the colors! Find more inspirations and Westcott products!
Here are step-by-step instructions on how to make your own Hidden Mickey Topiary!
Supplies:
6″ round Styrofoam ball
2 – 3″ round Styrofoam disks (I used the kind that would go into a flower pot)
medium flower pot approx 4″-5″ in width with foam block inside
18″ wooden dowel
flowers! I used 4 1/2 bunches of grey hydrangeas
acrylic paint
foam brush
filler like rocks or pom poms
toothpicks
ribbon
string lights (optional)
All of these supplies can be found at Michael's Crafts, Joann Fabrics, and Dollar Tree.
Step 1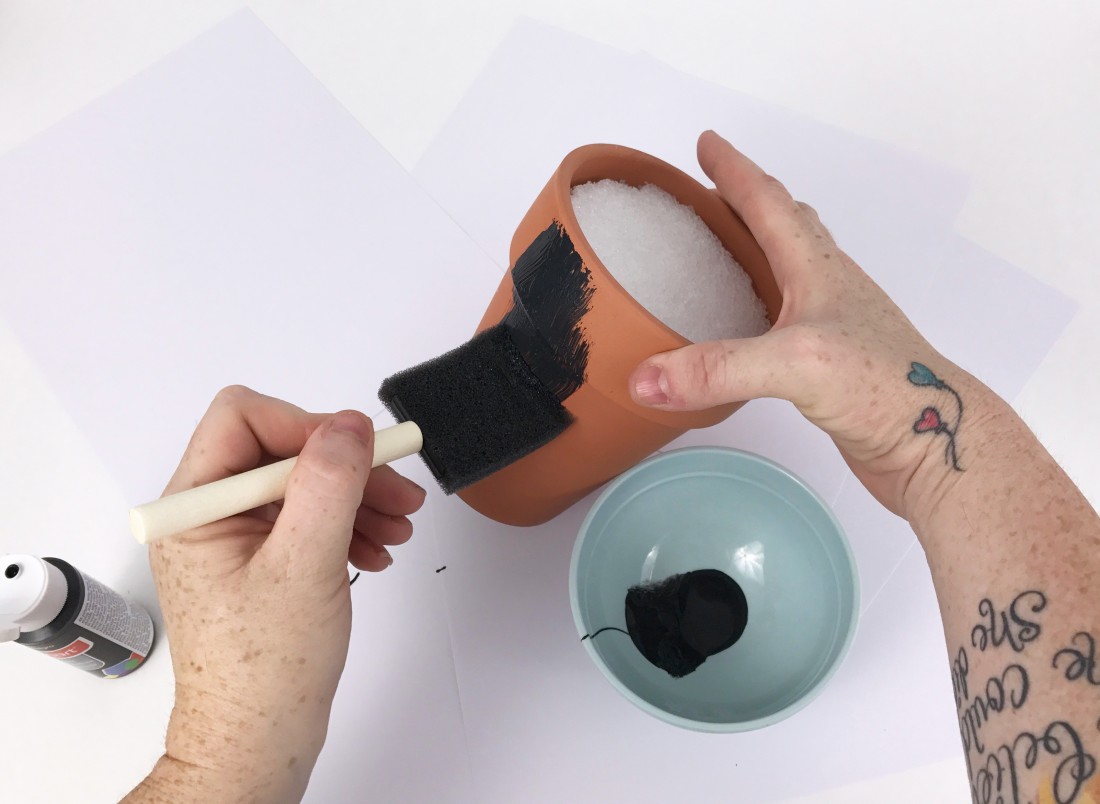 Paint flower pot and let dry.
Step 2
Use toothpicks to secure foam disks to foam ball, then generously use hot glue to strengthen and hold them on
Step 3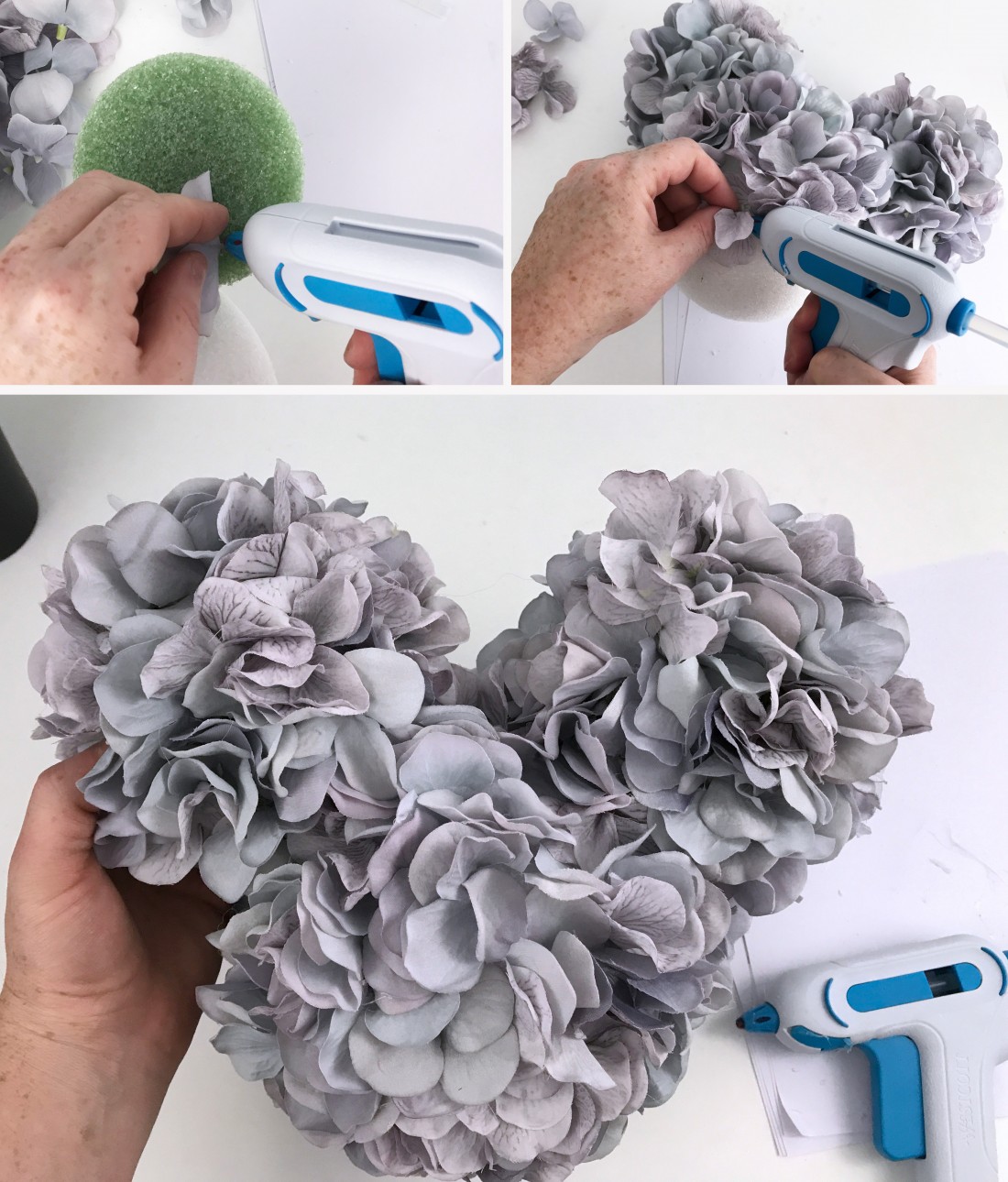 Start gluing flowers on using Westcott Hot Glue Gun. Cover the entire shape but leave a small space on the very bottom for the dowel to do through.
Step 4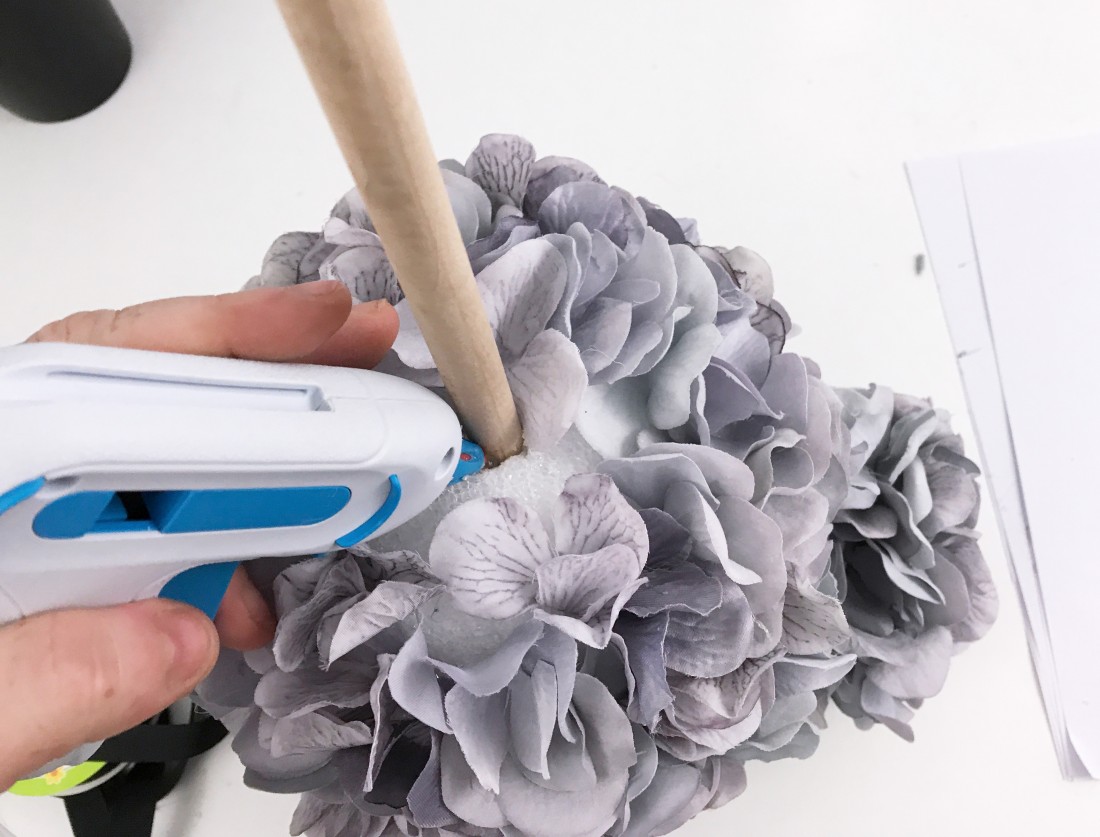 Secure wooden dowel by inserting it into the foam ball, then remove and add hot glue into the hole and replacing the dowel. Hold until dry. Fill in any blank spots with flowers.
Step 5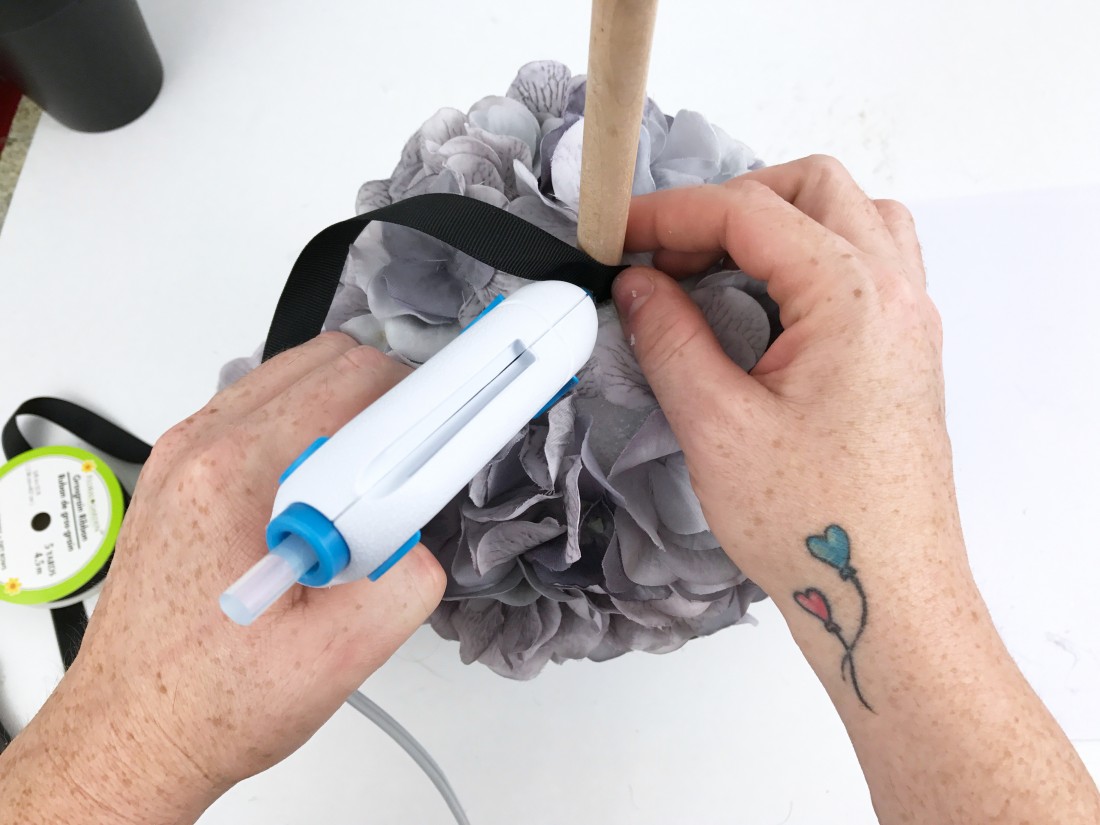 Using hot glue gun to secure ribbon end, start wrapping ribbon around dowel to cover it.
Step 6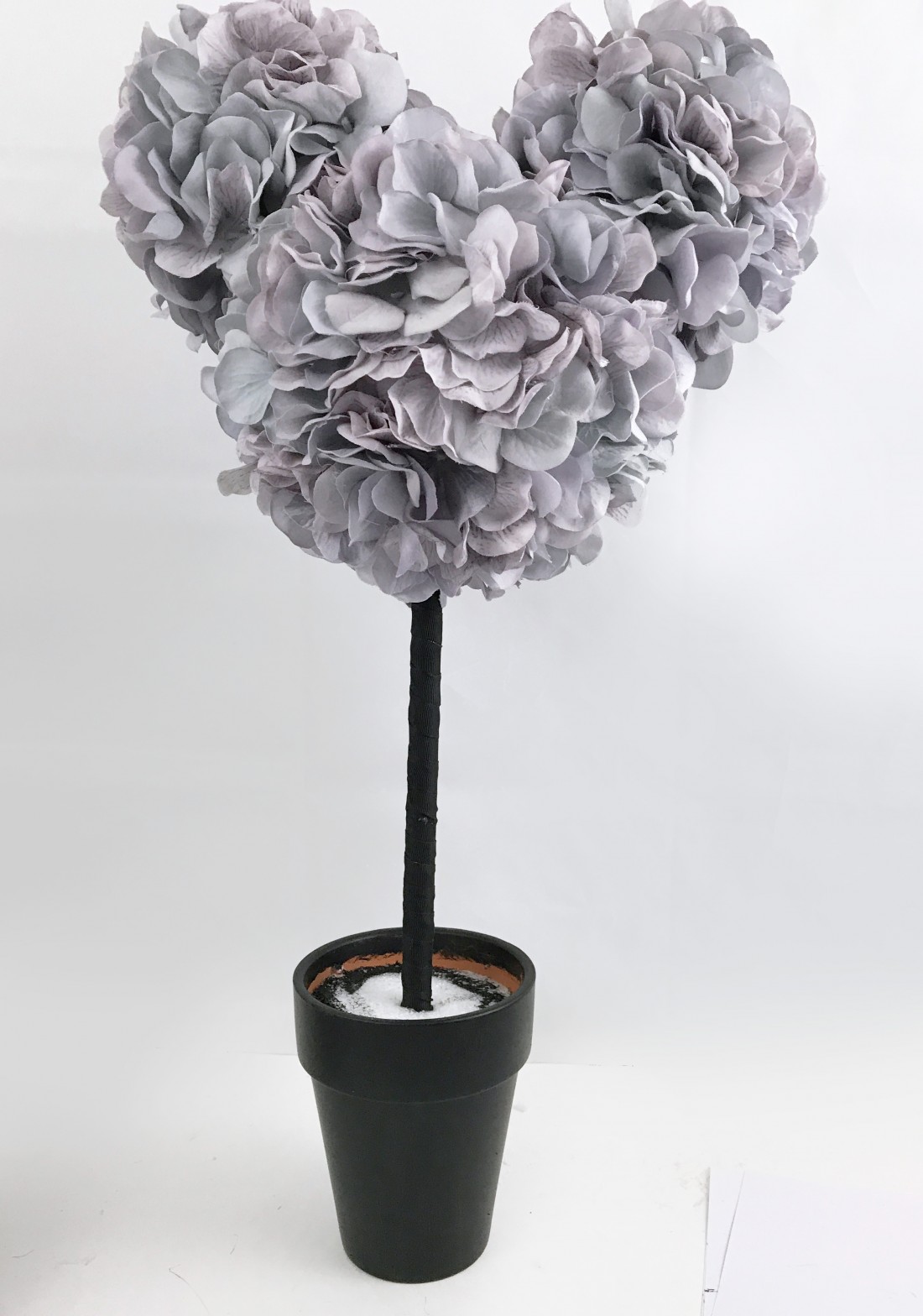 Secure the other end of the dowel into the foam in the pot the same way you secured it to the Mickey head shape.
Step 7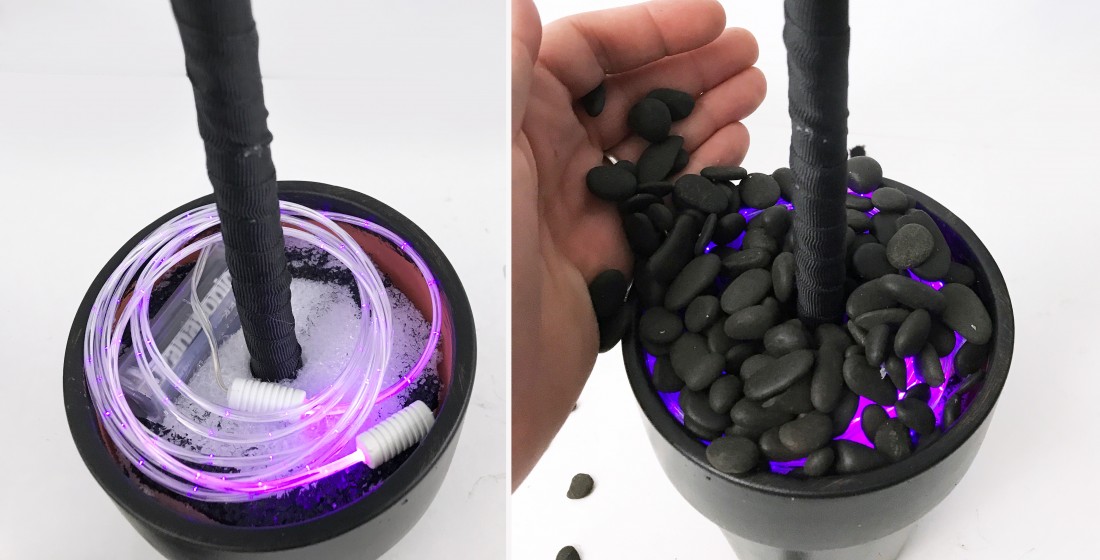 Add lights to the base (optional) and then fill with rocks/filler of choice.
Final Step!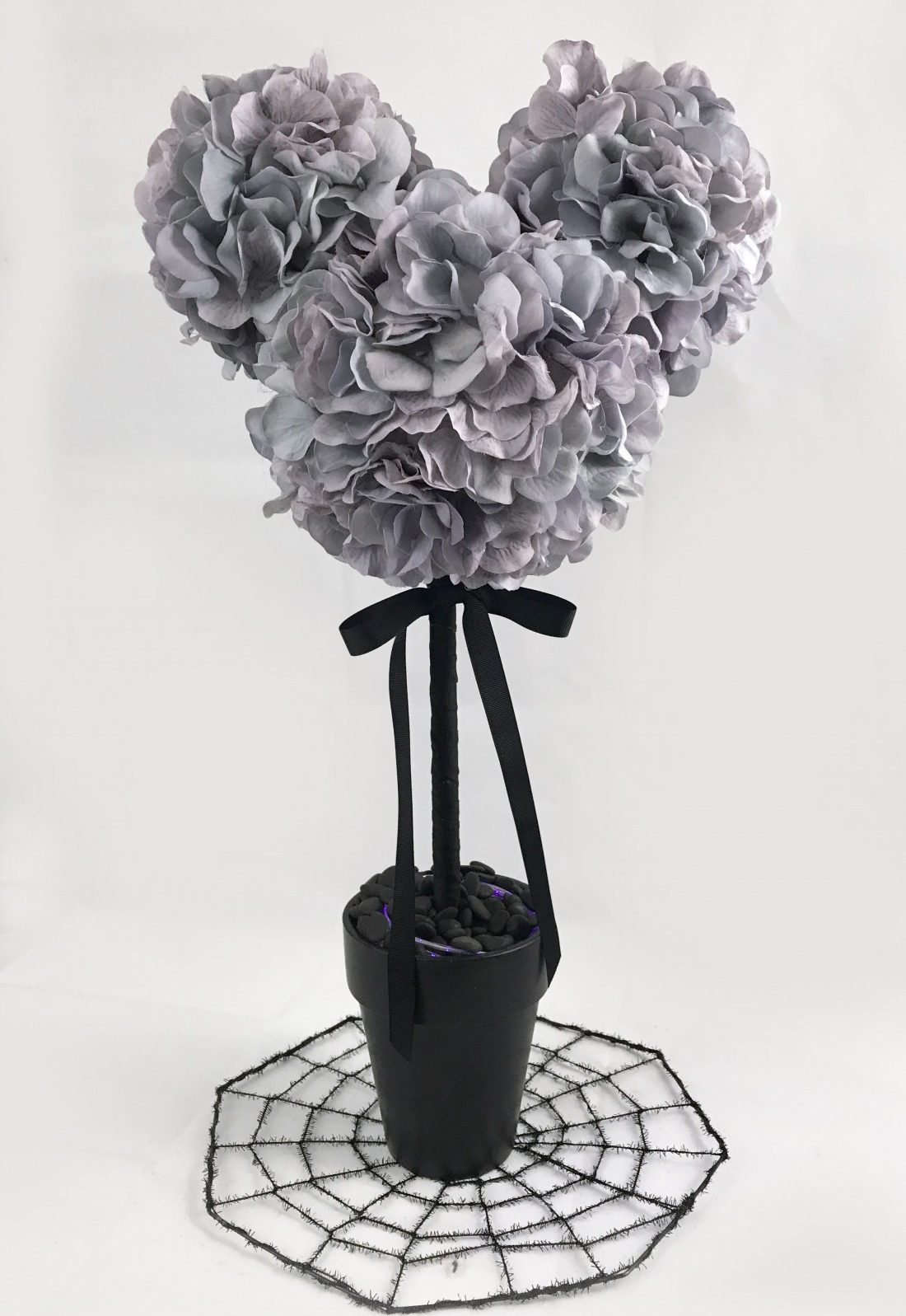 Add a bow at the base of Mickey head and you are done!!

I LOVE the way this looks displayed – it reminds me so much of my favorite ride at Disneyland – The Haunted Mansion. I would love to see your creations and interpretations of the Hidden Mickey Topiary! If you like this you will LOVE my Minnie Ears inspired by "The Grey Stuff"!
About Westcott Glue Guns
The Westcott hot glue guns are unlike any other product in the crafting market. Our exclusive safety and performance tip turns red when hot and blue when cool. With our ergonomic trigger and handle hours of crafting comfort are at your fingertips. Our high temperature 16758 can reach up to 360 degrees Fahrenheit.
Non-Stick tip for easy glue clean-up
Nozzle changes from blue to red, indicating when the glue gun is hot and ready for use
Flip-out stand or built-in side resting feature
Forward positioned ergonomic handle with extra-large trigger allows for better control during use
Integrated glue stick holder, so the next glue stick is within reach
Westcott mini hot glue guns come complete with two all-purpose glue sticks
Suggested uses for high temperature model are as follows: glass, stone, marble, ceramic, floral arrangements, denim, and heavy fabrics.