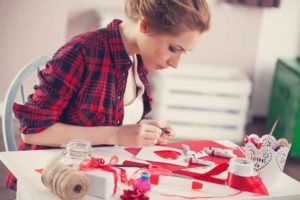 As any diehard-DIY aficionado knows, tacking projects that look easy and inexpensive on the Internet is rarely that way things work in real life. Either, you've accidentally covered yourself, your floor, and perhaps your child in glitter, or you've made multiple trips to the hardware store and for the money you've spent you could have just bought the bookshelf, or three of them.
Doing it yourself is a big draw for many, and we'll likely just keep struggling to achieve the perfect project that matches the Pinterest photos and can be paid for with the change you find in your couch cushions. While miracles can't be promised, and nothing can be done really be done about one's innate ability with power tools, there are ways to make your projects much more budget friendly.
If you're determined to master the DIY realm, here are five ways to keep your project under budget.
1. Visit Your Local Recycling Center or Landfill
Heading to your local dump or recycling center may not seem like a good idea but you'll be surprised at what people are throwing away and how others are working to ensure those things are reused. Most larger cities offer this service in one form or another and a simple Google search should point you in the right direction.
You might not be able to find everything on your list for a specific project, but you can expect to find items such as fabric, wood, and more. At the very least a visit to one of these outlets can serve as great inspiration.
2. Get Familiar With Your Credit Cards
If you're not already familiar with your credit cards and their various rewards programs, now is the time to do so. Those points you've accrued aren't only good for airline tickets; in many cases you can spend your credit card rewards points at the retailer of your choice. You can take advantage of cards with balance transfer options, as well, to avoid high interest rates as you take your first crack at DIY, which isn't always budget-friendly at first.
This means that your favorite hobby stores, home improvement chains, and online retailers might be more than happy to accept your points. With this advantage you might find that your next DIY endeavor is nearly free.

3. Scope Out Your Local Thrift Stores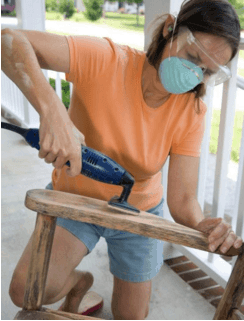 If you're new to the DIY game, your local thrift stores are perfect places to source materials and to get a bit of inspiration when it's necessary. These treasure troves are home to just about anything a savvy do-it-yourself-er needs, and hundreds of things you might not need now but certainly will at some point.
Most everything that you can find at a thrift store can be repurposed in some way, and the prices are exceptional. From clothing that can be used for fabric to picture frames with reusable wood, your local thrift stores are the best places to source your materials for very little money.
4. Scour Estate Sales
Similar to thrift shops but with a much better quality of items, estate sales should always be on your list when you're looking to save money on any type of project. Not to be confused with standard garage sales, estate sales are generally hosted by companies who are hired to liquidate items from private individuals and businesses.
You can expect to pay more money for estate sale items, but the small added expense can add up to even greater finds for your projects. In addition, estate sales are almost always your best option for furniture.
5. Become One With the Internet
The Internet should always be your first choice when it comes to saving money on DIY projects. Not only can you get great deals from your favorite retailers by signing up for email notifications, but you can also find free or nearly free items that may only require you to pick them up.
Websites like Craigslist and Freecycle are some of your best options for materials. However, it might be best to put aside your shopping list and simply browse for items that look interesting. This is another great way to stock up on materials that you will definitely need at some point in your DIY life.
Spending on projects and crafts can easily spiral upward, but if you're committed to your DIY lifestyle and want to save money these are some of your best resources. So start doing your research on these various ways to save money, and you'll be able to DIY to your heart's content without worrying about the funds.