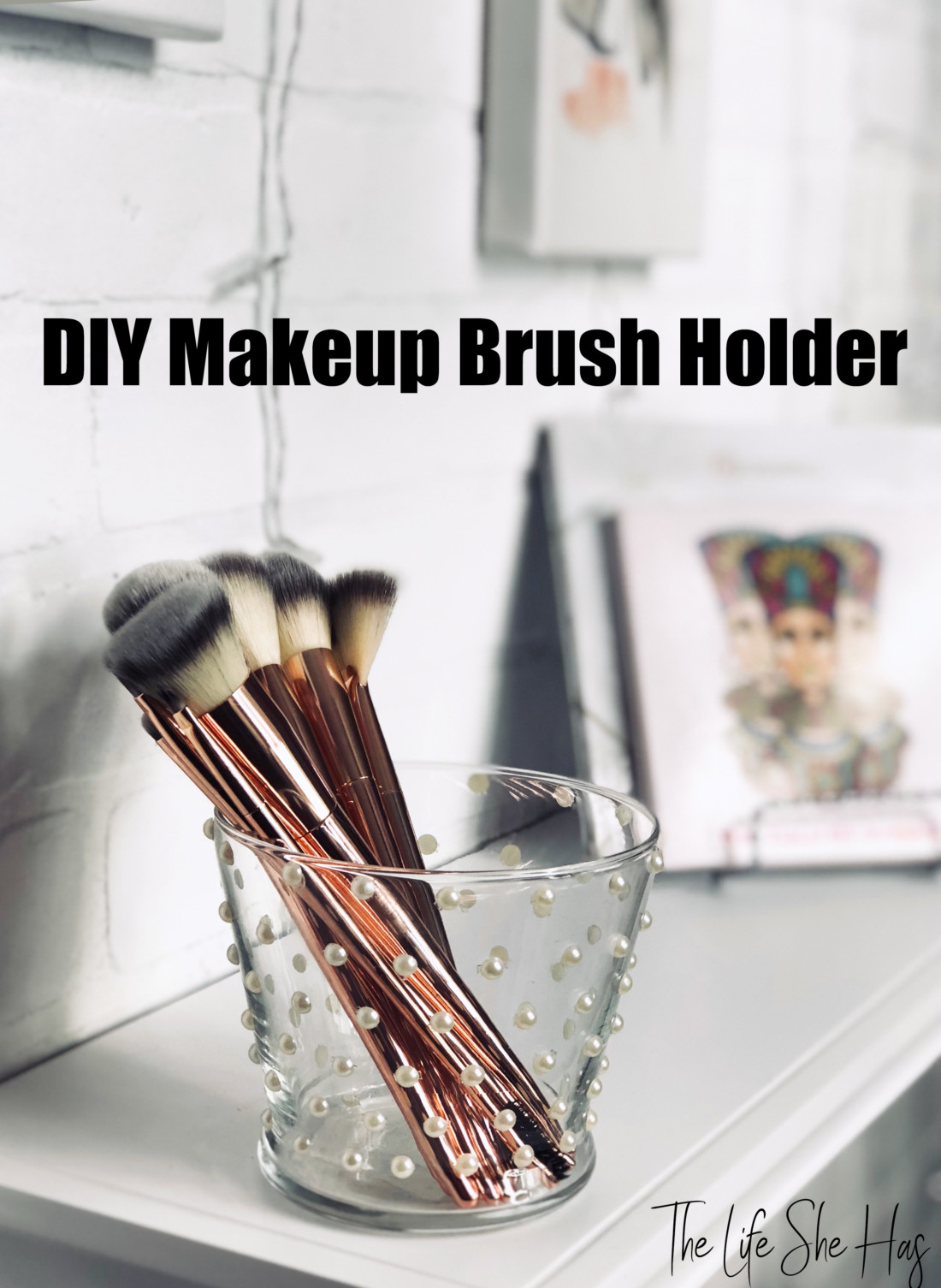 This might be one of my favorite little creations yet. I am absolutely smitten with this adorable "quilted" makeup brush holder (or really it can hold anything!) and it only cost me $2 to make!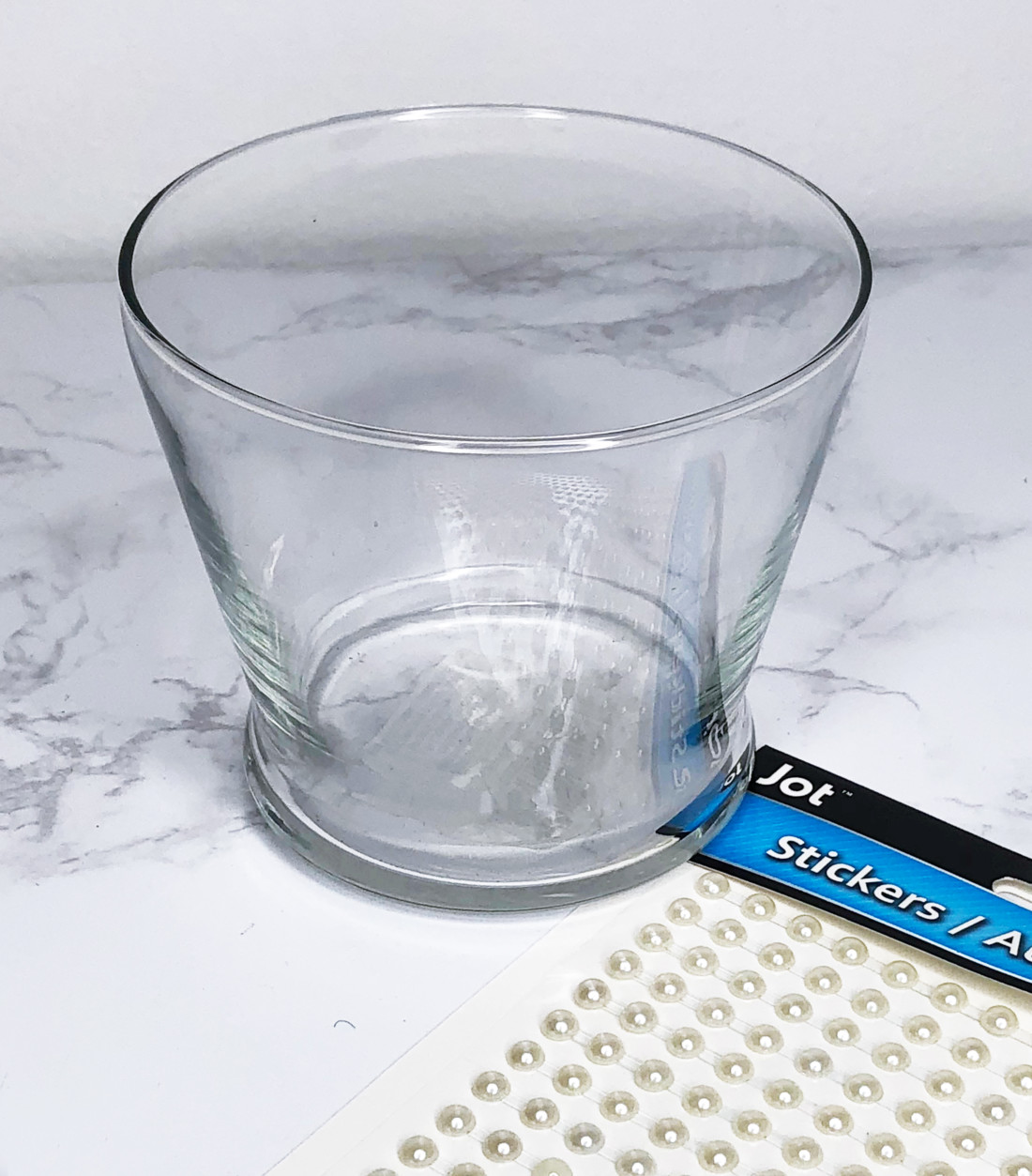 Look for a flared candle holder like mine at Dollar Tree in the craft or house decor section. You can really use any type but I personally like this one.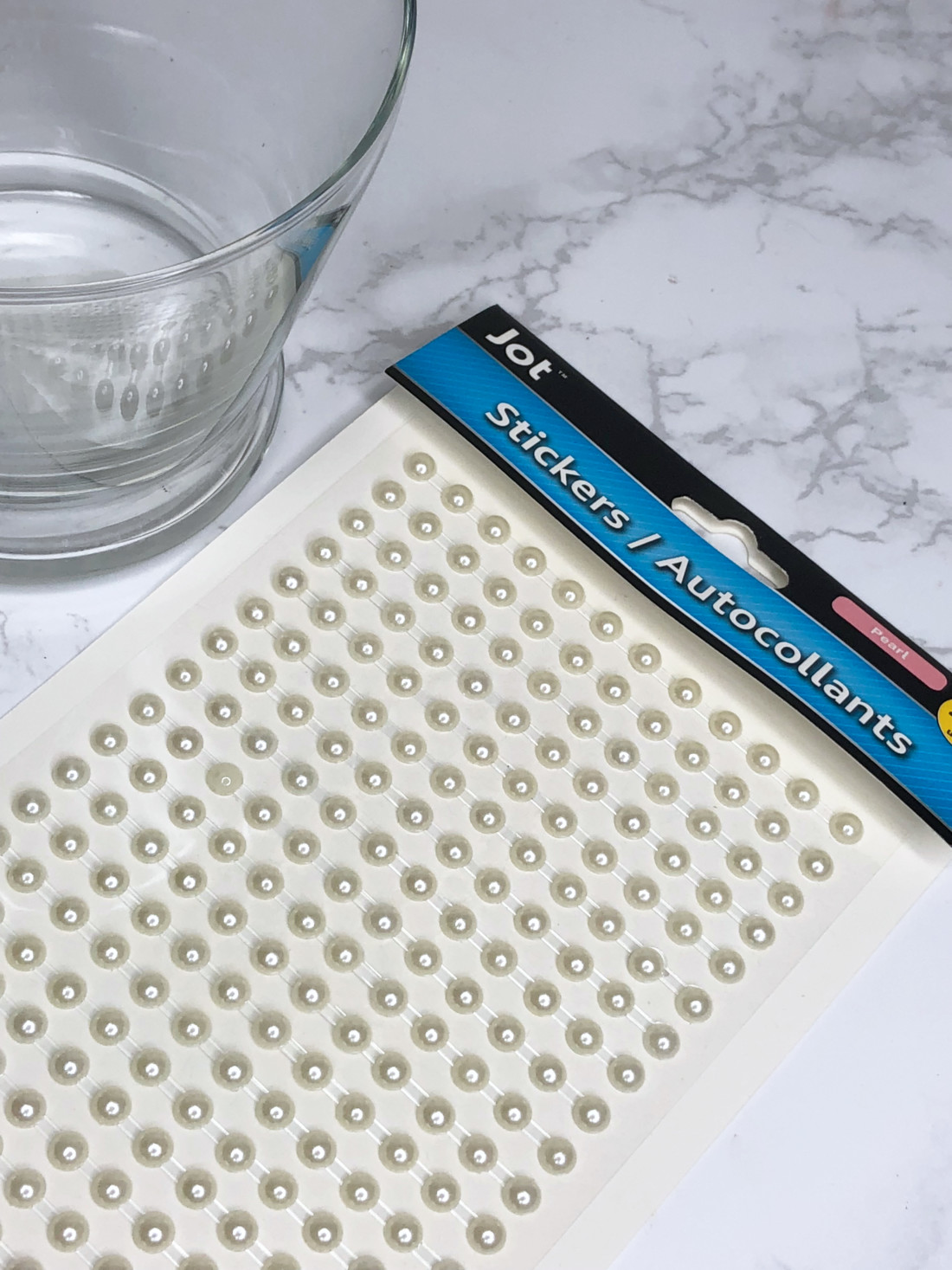 In the craft section I found these pearl adhesive "buttons". They remind me a little of the candy buttons but definitely more luxurious and fancy. They will stick right onto the glass easily! You will need scissors to trim them apart as they are in an adhesive string.
You can map out your design but because this jar was so small I just eyeballed it. Using a sharpie on the inside of the glass could help with placement – just use rubbing alcohol to remove the marker when you are done.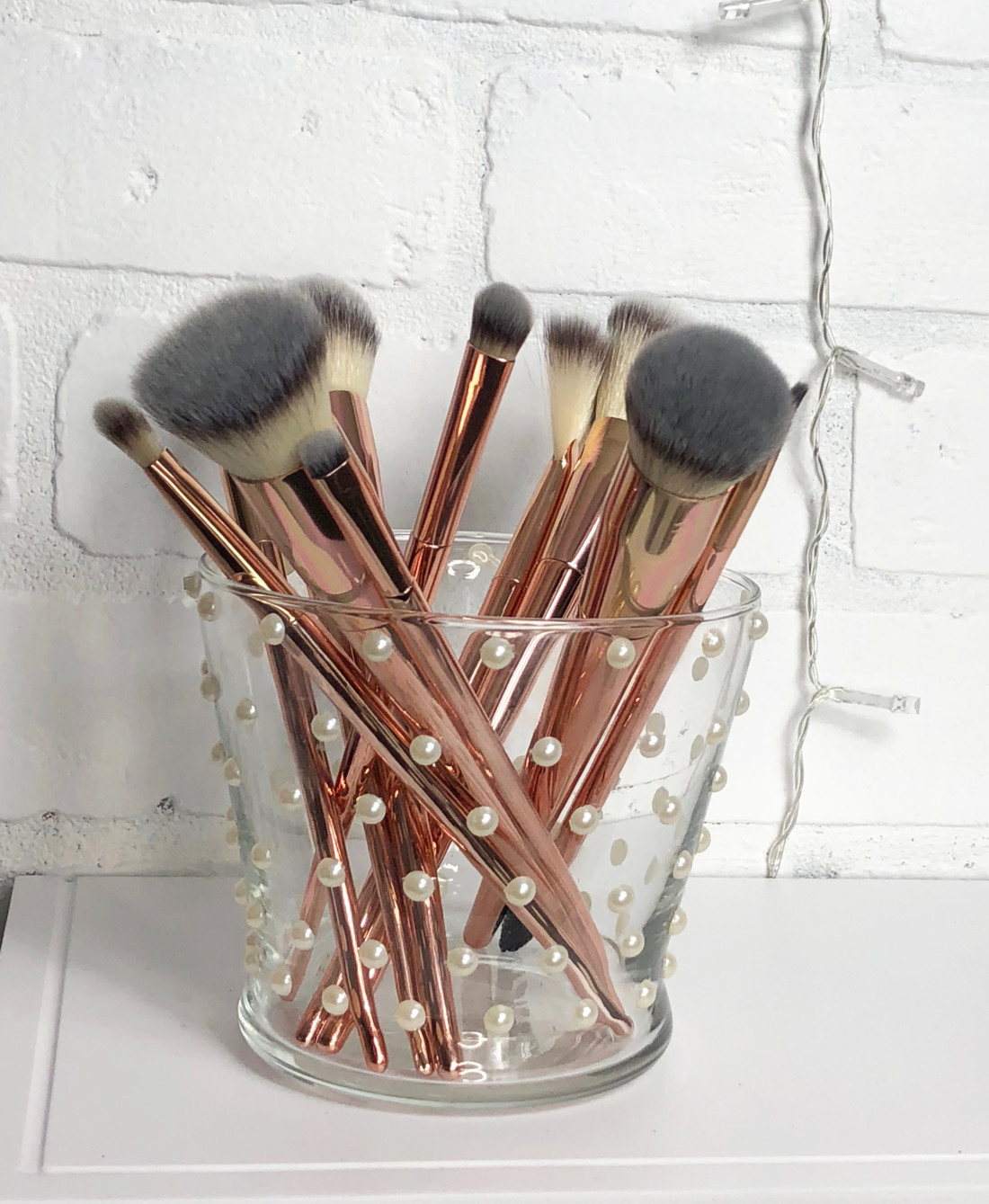 And there she is! Isn't she just gorgeous? And $2 to make. Now I want to use these sticky pearls on everything!