This skinny Turkey Chili is the ultimate Weight Watchers friendly comfort food.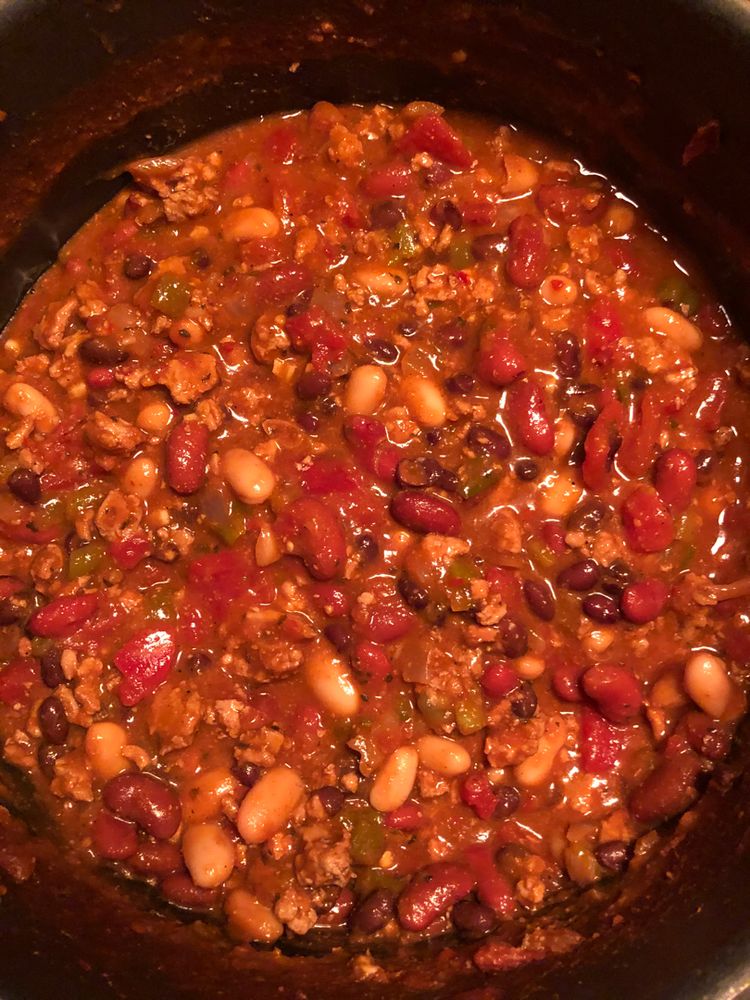 This Turkey Chili is our favorite dish to snuggle up with on cold winter nights – what's your go-to meal?
SO GOOD!

Yield: 6 servings | Weight Watchers Points: 0 points | Cooking time: 15 minutes
Ingredients:
1 lb lean ground turkey
1 small onion, diced
1 green pepper, diced
1 can (15 oz) kidney beans, undrained
1 can (15 oz) black beans, undrained
1 can (15 oz) roasted corn, undrained
1 can (15 oz) diced roasted tomatoes, undrained
1 can (4.5 oz) diced green chiles, mild, undrained
1 can (8 oz) tomato sauce
1 Tbsp minced garlic
1 Tbsp salt
1 pouch taco seasoning
Chopped fresh cilantro
Plain Greek Yogurt
How to make Zero Point Turkey Chili:
Step 1. Brown ground turkey, onion, and green pepper in a large pot until cooked through
Step 2. Add taco seasoning, garlic, and salt, stir until all meat is coated
Step 3. Add remaining ingredients and stir.
Step 4. Cook over medium heat, letting simmer for 15 minutes.
Enjoy!!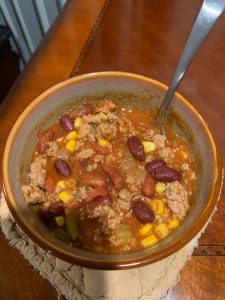 Optional: Top with a dollop of plain Greek yogurt and cilantro
Now, remember to save this recipe on Pinterest for later 🙂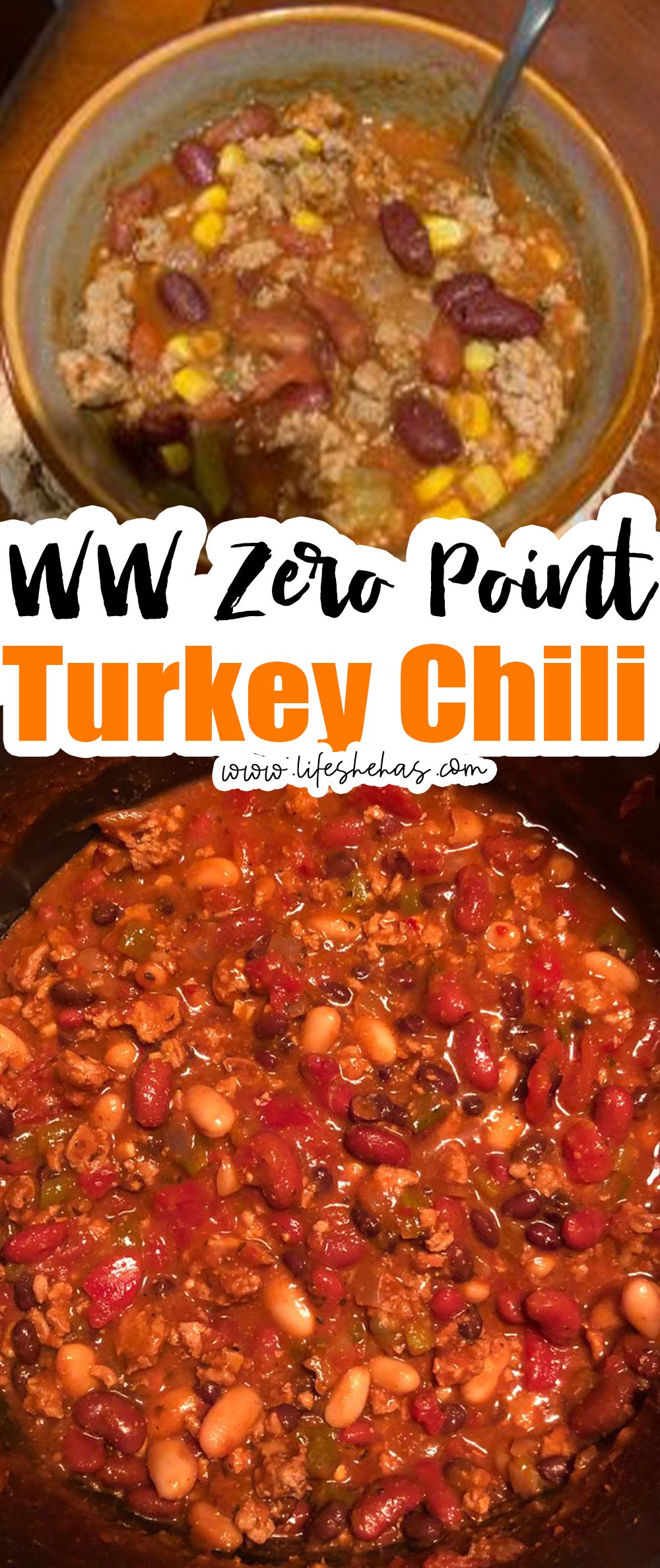 Zero Point Turkey Chili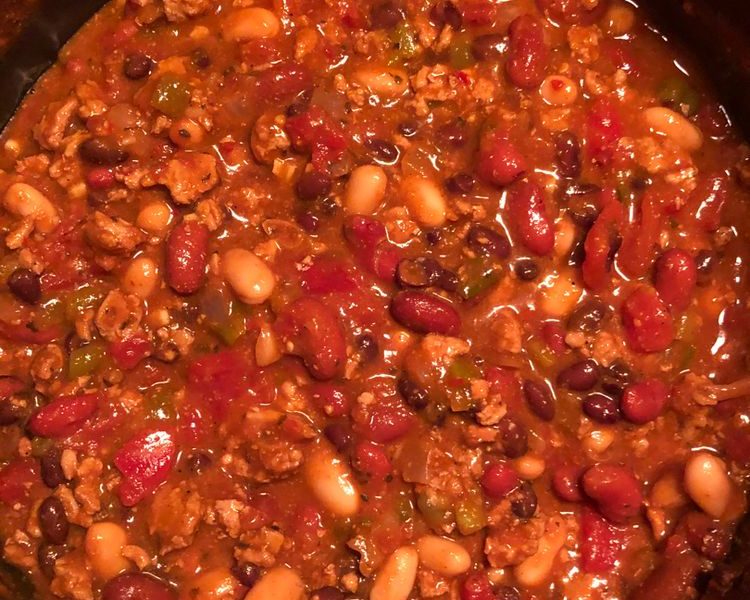 Ingredients
1 lb lean ground turkey
1 small onion, diced
1 green pepper, diced
1 can (15 oz) kidney beans, undrained
1 can (15 oz) black beans, undrained
1 can (15 oz) roasted corn, undrained
1 can (15 oz) diced roasted tomatoes, undrained
1 can (4.5 oz) diced green chiles, mild, undrained
1 can (8 oz) tomato sauce
1 Tbsp minced garlic
1 Tbsp salt
1 pouch taco seasoning
Chopped fresh cilantro
Plain Greek Yogurt
Instructions
Brown ground turkey, onion and green pepper in a large pot until cooked throug
Add taco seasoning, garlic and salt, stir until all meat is coate
Add remaining ingredients and stir
Cook over medium heat, letting simmer for 15 minutes.
Optional: Top with a dollop of plain Greek yogurt and cilantro