I have never been to a hotel like 21c Museum Hotel in Oklahoma City. I have heard of the 21c Museum Hotels – there are 8 nationwide with 3 more opening soon. But I had never stayed in one.
21c is unlike any other hotel I have encountered. It's cool, modern, and has new surprises wherever you turn. Plus the 21c Hotel in Oklahoma City has purple penguins…
I'll get into the penguins and the reason behind them in a moment, for now let me tell you about this concept hotel that showcases art…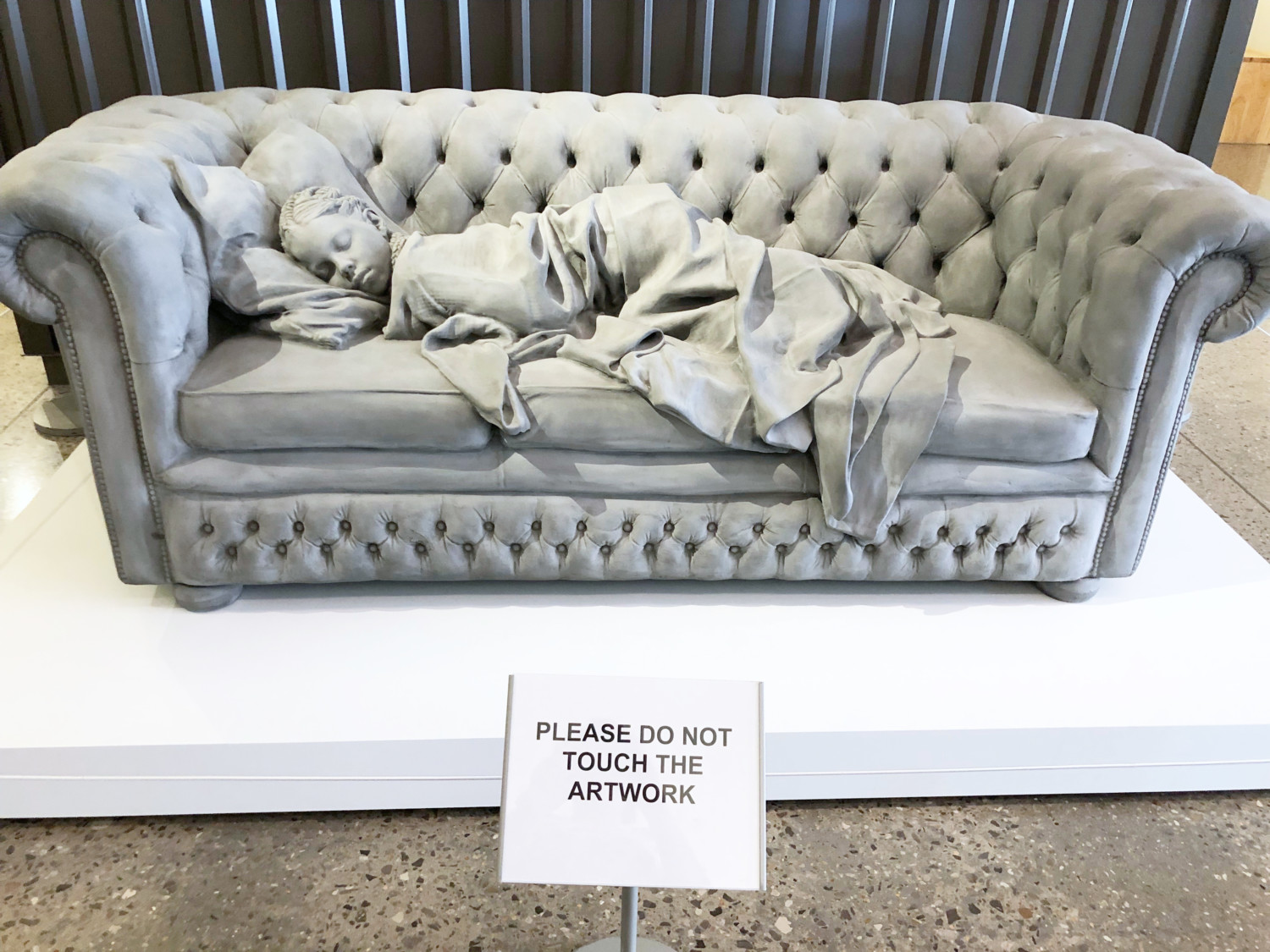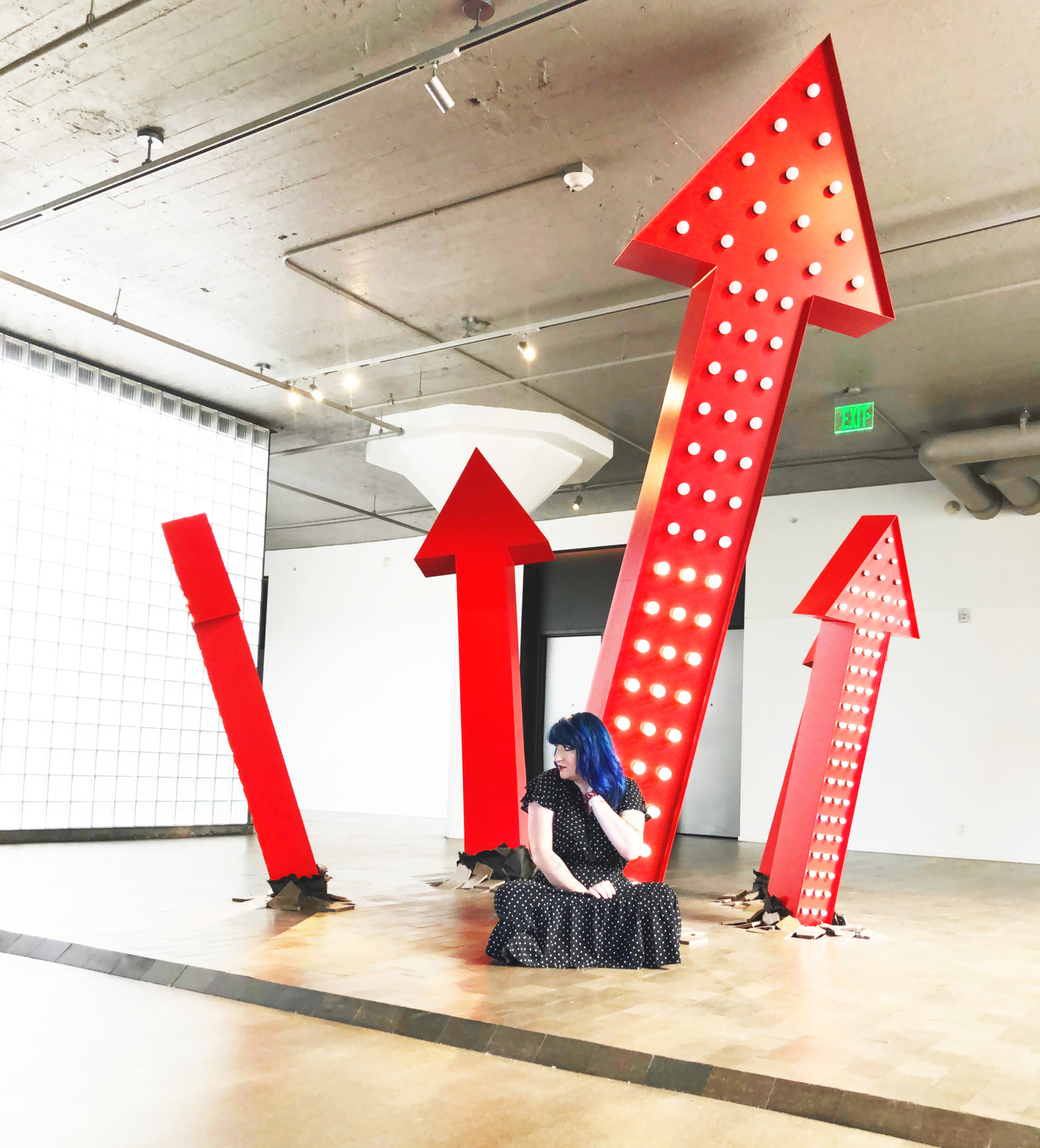 Building upon a strong foundation and a rich industrial heritage, 21c Museum Hotel Oklahoma City is a contemporary art museum, a 135-room boutique hotel with spacious guest rooms reminiscent of a loft apartment in New York's Soho neighborhood, a cultural civic center and the home of Mary Eddy's Kitchen x Lounge, led by executive chef Jason Campbell.

The spacious guest rooms feature high ceilings and large steel windows, offering expansive views and abundant daylight. The custom-designed furniture and luxurious beds provide a comfortable respite from the vibrant public spaces of the museum and restaurant.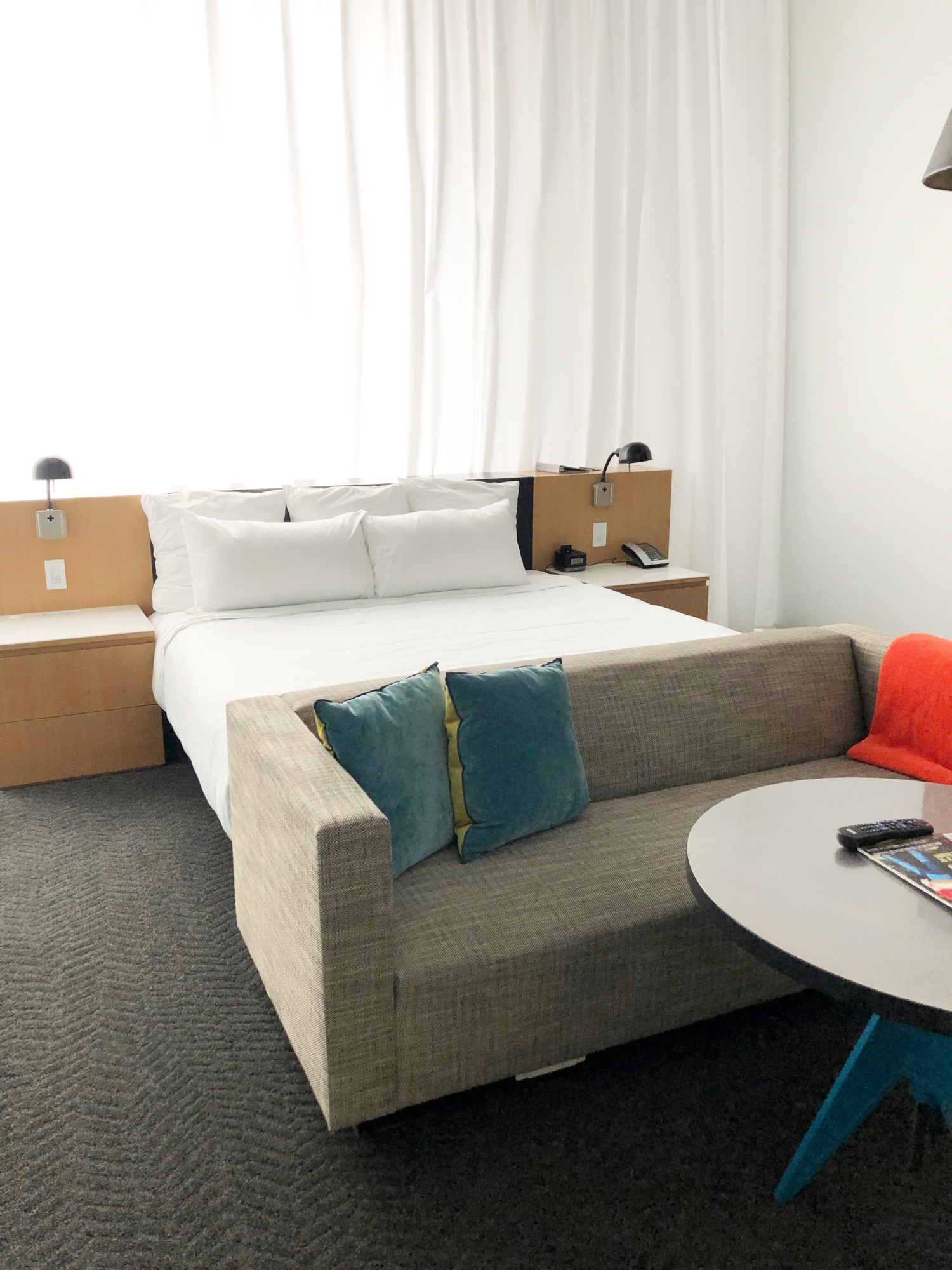 The rooms as mentioned were spacious. I had the opportunity to stay in both a single and a suite while there (thank you again to 21c for accommodating my last minute travel issues!). The single room was set up like a loft apartment – huge bed, sitting area, and bathroom with shower. The modern feel made me think of New York City, which is fitting because NYC architecture firm Deborah Berke Partners designs the space to not only give a contemporary ambiance but also highlight the industrial heritage of the building which was once home to Fred Jones Dealership, a fondly thought of landmark in OKC. In fact the entire area around 21c is dedicated to Fred Jones.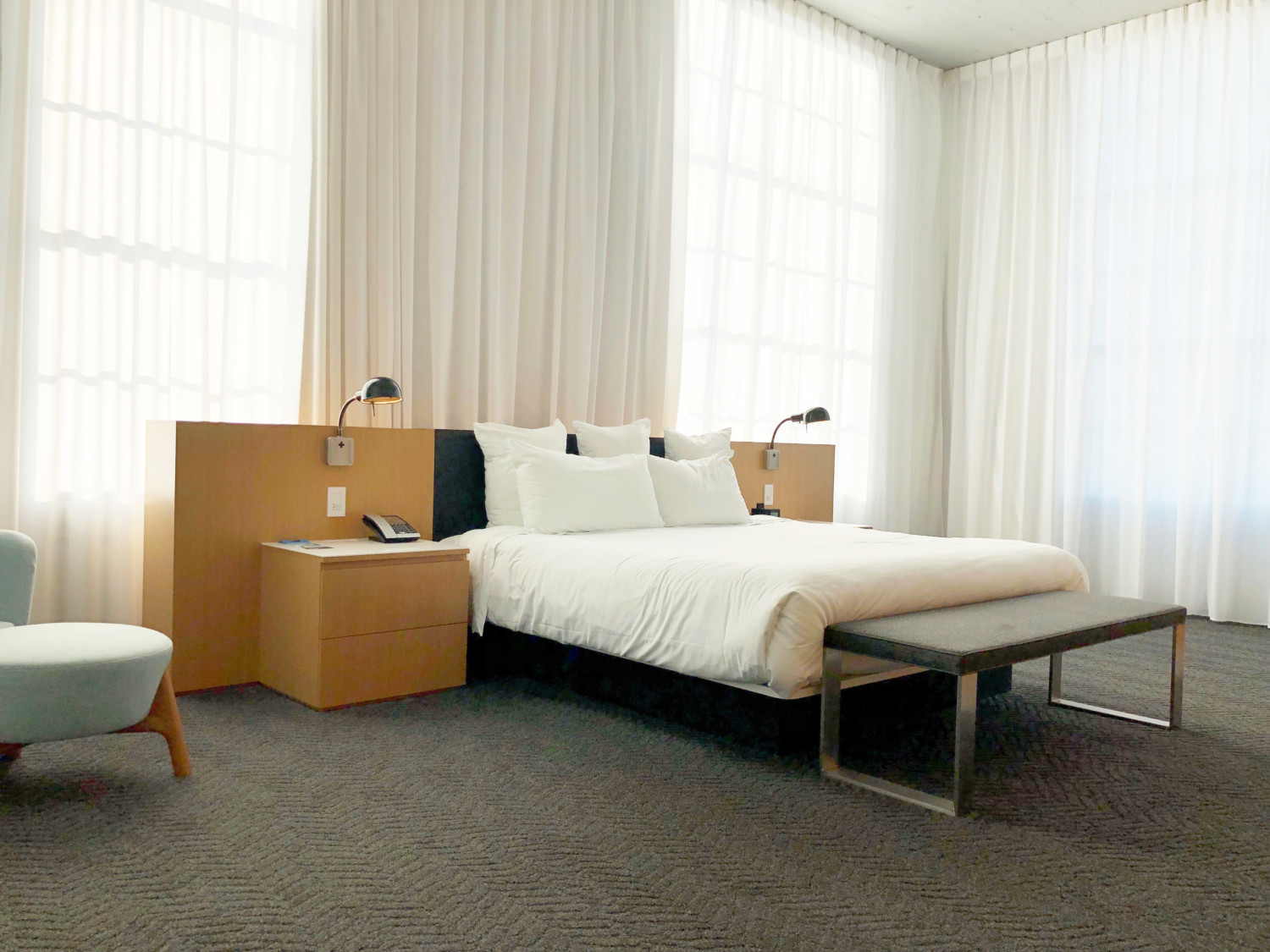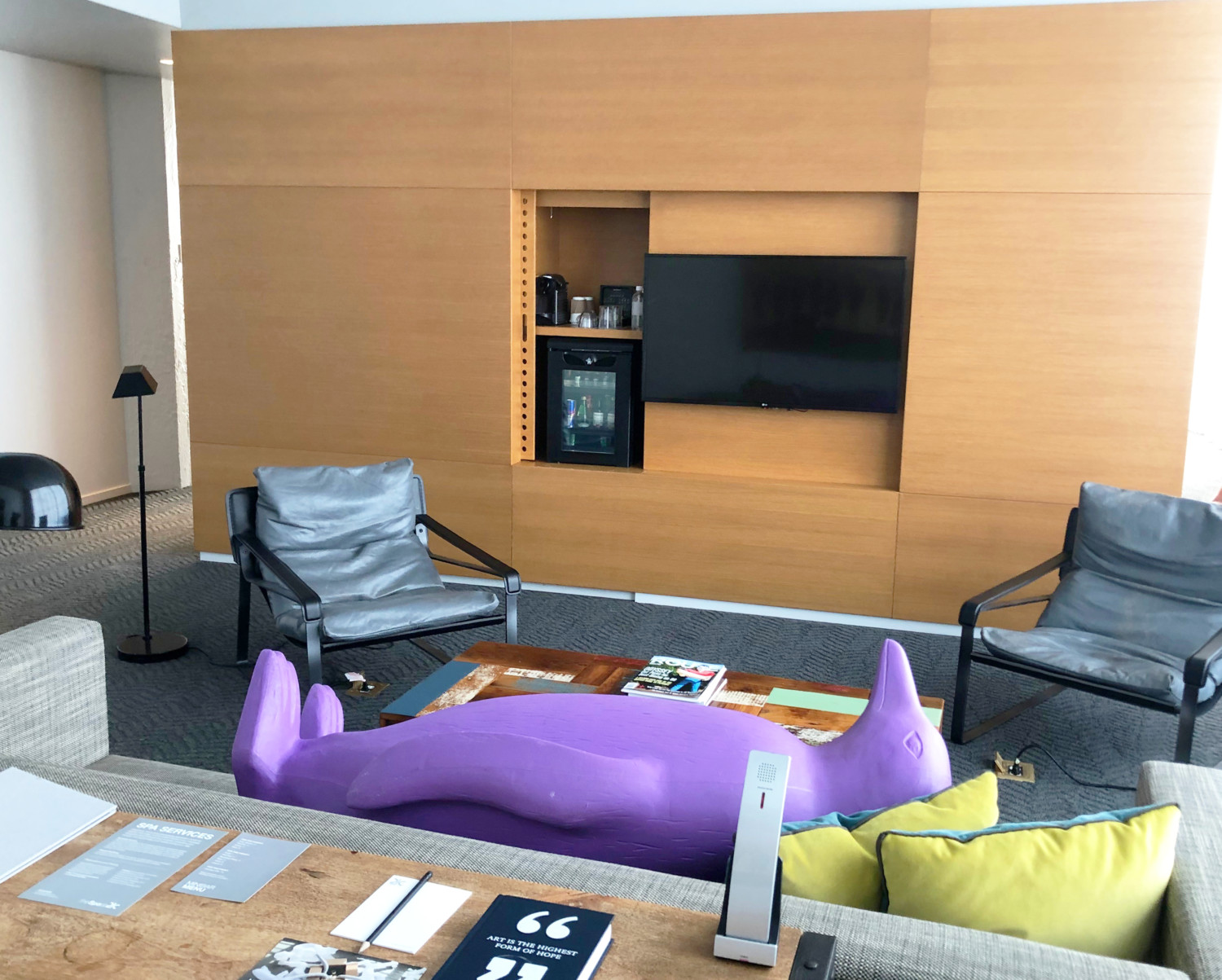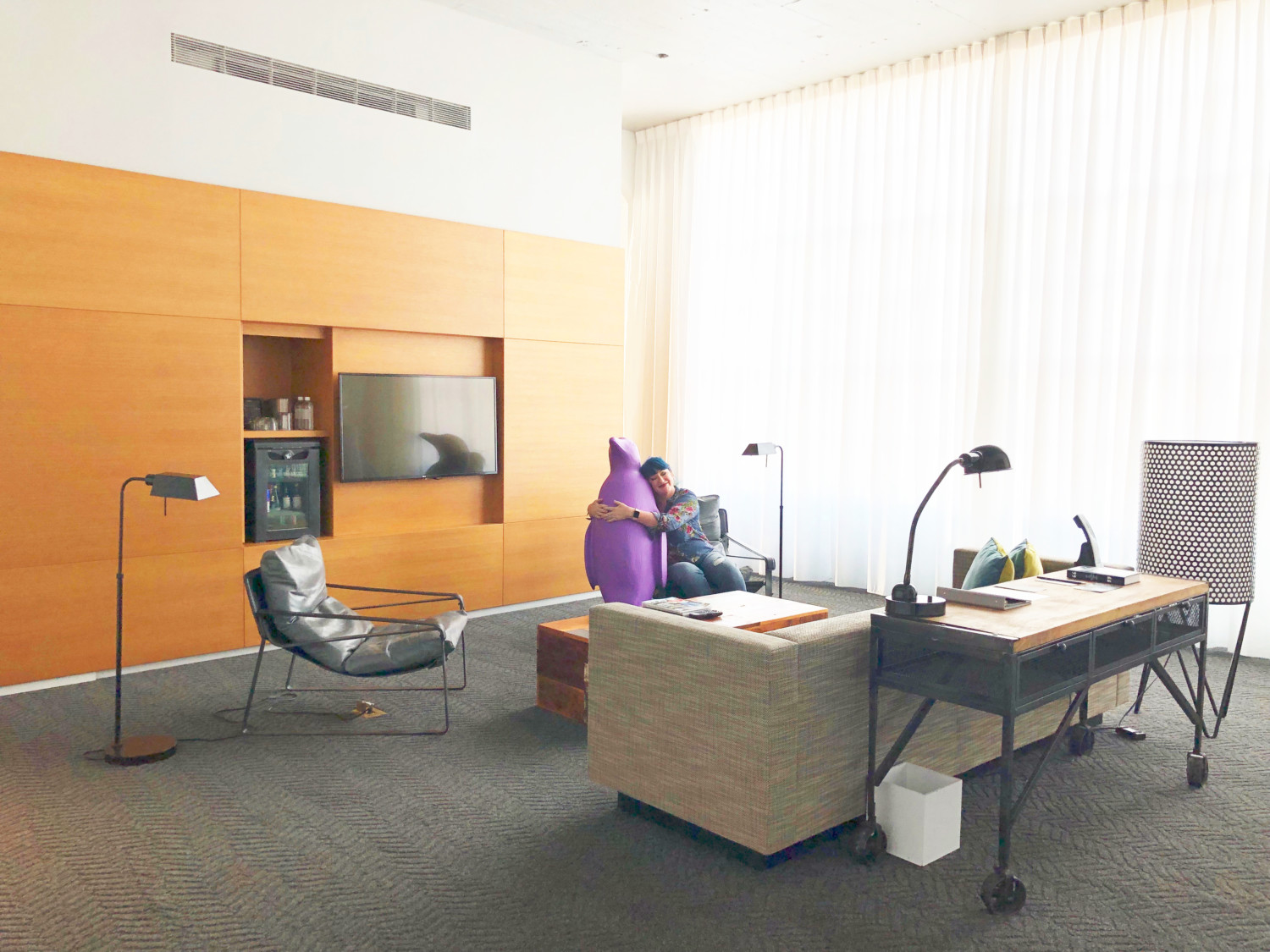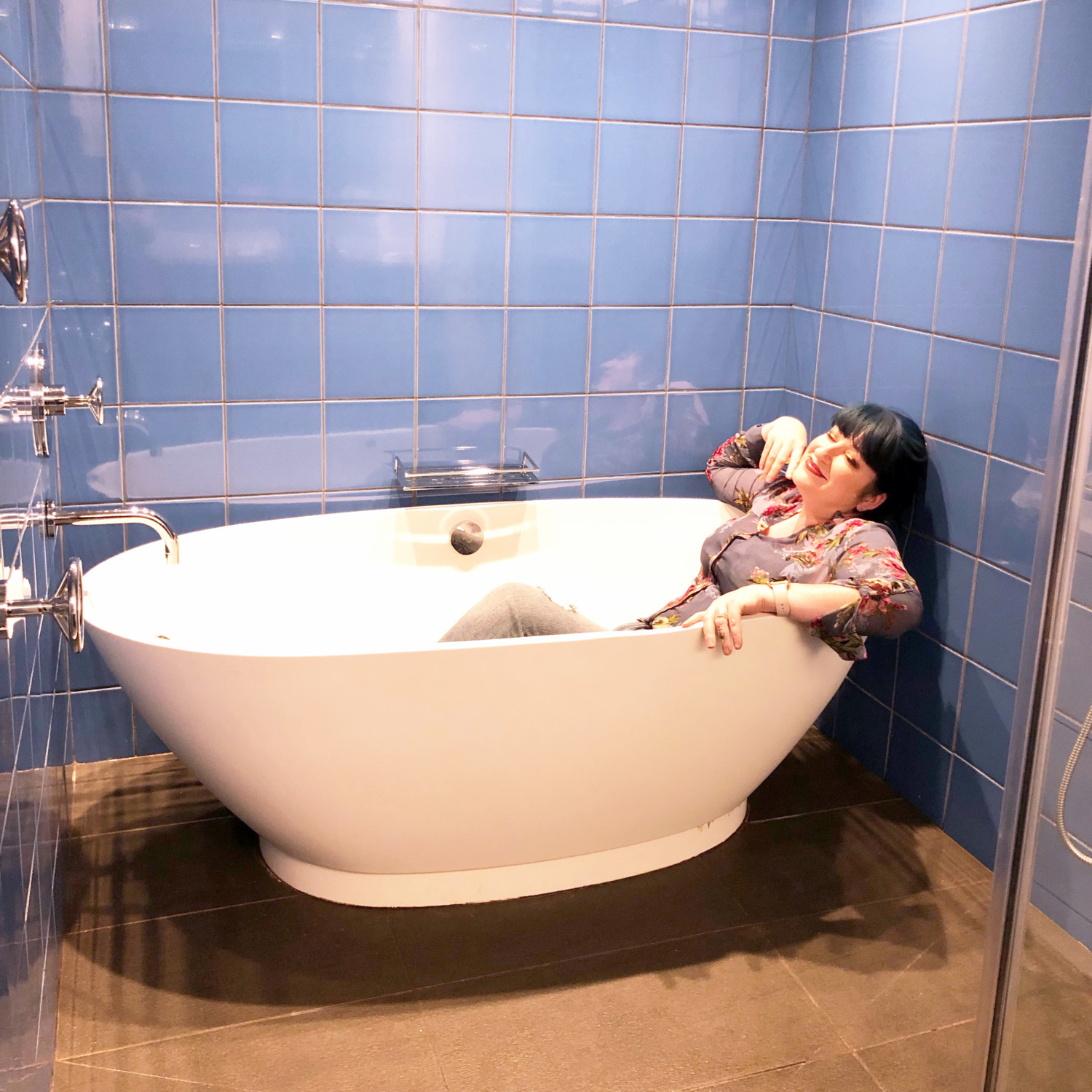 The suite reminded me of a studio apartment in Soho. Huge living room space, luxurious bathroom in the middle of the space, and floor to ceiling windows to let that Oklahoma light in no matter the time of day. Because this is a corner room these windows spanned two huge walls.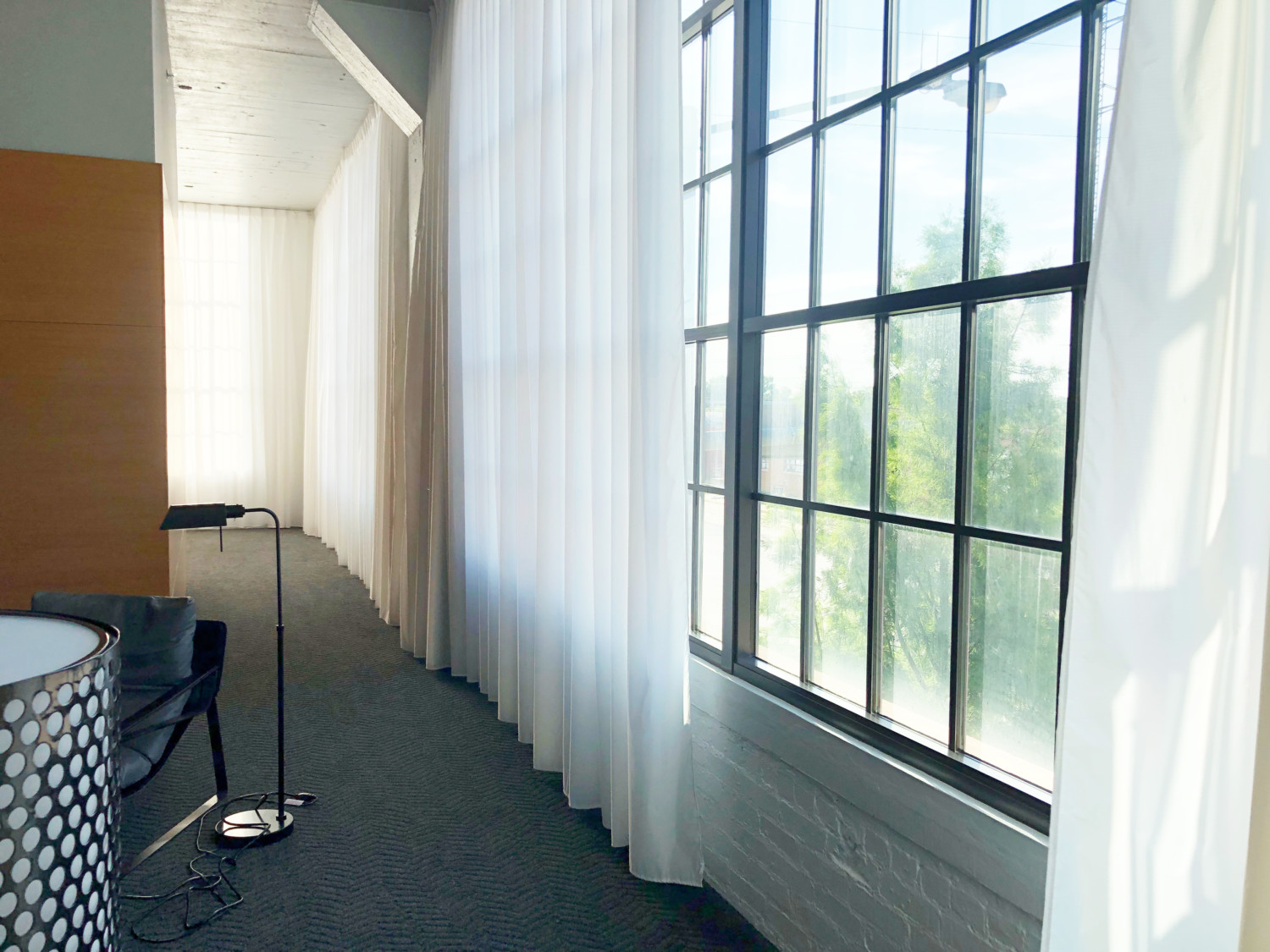 Let's talk about these penguins…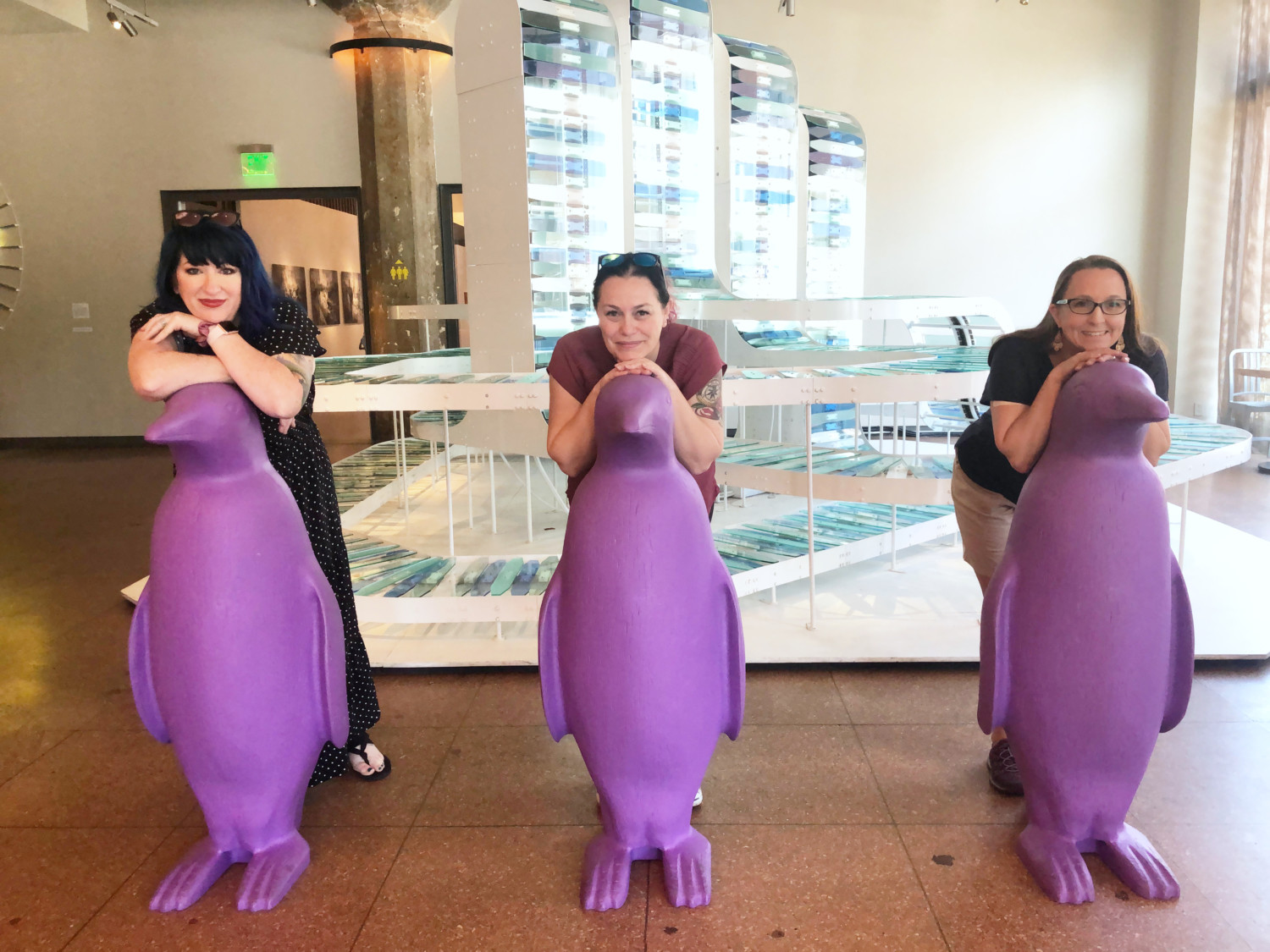 In every 21c Museum Hotel there is a penguin theme. Arkansas has green penguins, Cincinnati has yellow, Oklahoma City has purple…
These penguins were originally designed by Cracking Art as a street art project in Venice. 21c founders Laura Lee Brown and Steve Wilson saw these whimsical creatures and purchased the red penguins for the Louisville location and they became a hit. While the penguins weren't meant to be a permanent fixture at first, the public began associating them with 21c Museum Hotels and the penguins have an everlasting home in all of the hotels.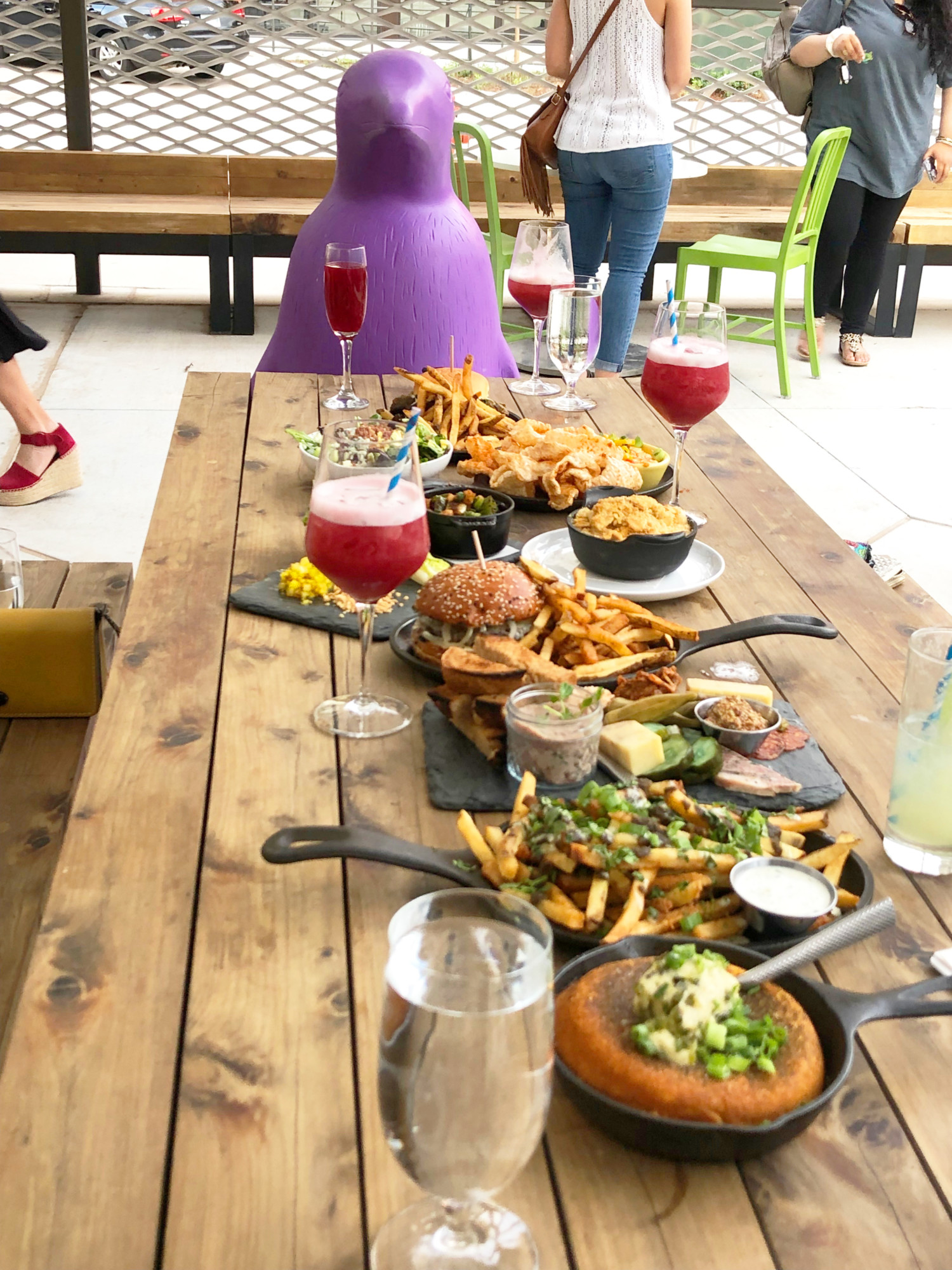 The great thing about the penguins is that they are easy to pick up and move. They are made of hollow vinyl so you can take one to dinner, bring one up to your room. and place them in various hiding spots throughout the property. We decided we needed a penguin in our suite so this guy hung out with us.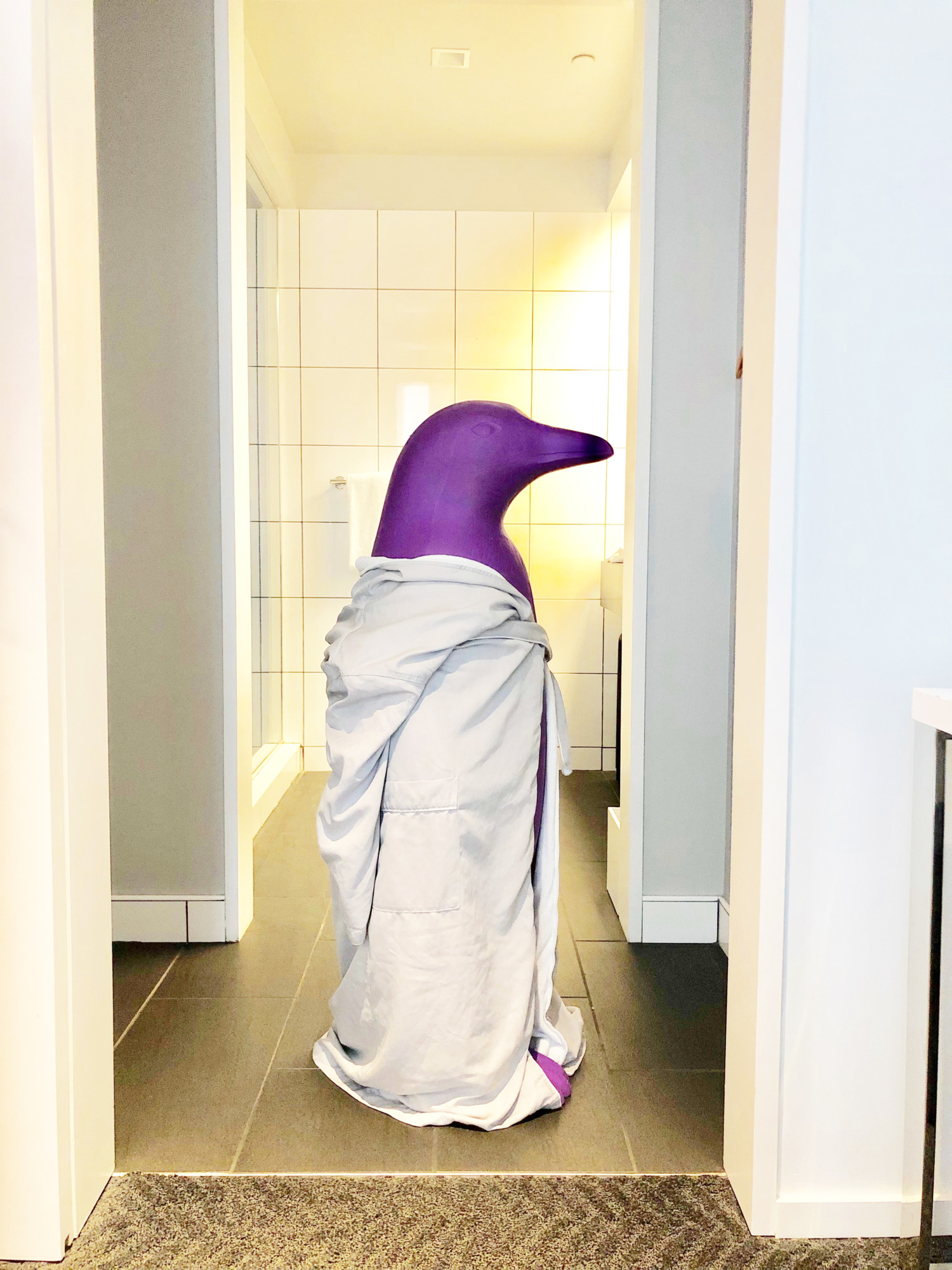 I would definitely highly recommend checking out 21c Museum Hotel next time you are in Oklahoma City or any of the metropolitan city that have one. The museum is always free to the public and you just might find a penguin to bond with.
You can book a room at www.21cmuseumhotels.com or call direct at 844-982-6900. Prices are surprisingly affordable for the experience you receive with 21c Museum Hotel.
Thank you to 21c Museum Hotel for providing lodging in exchange for a a review. All opinions are my own.