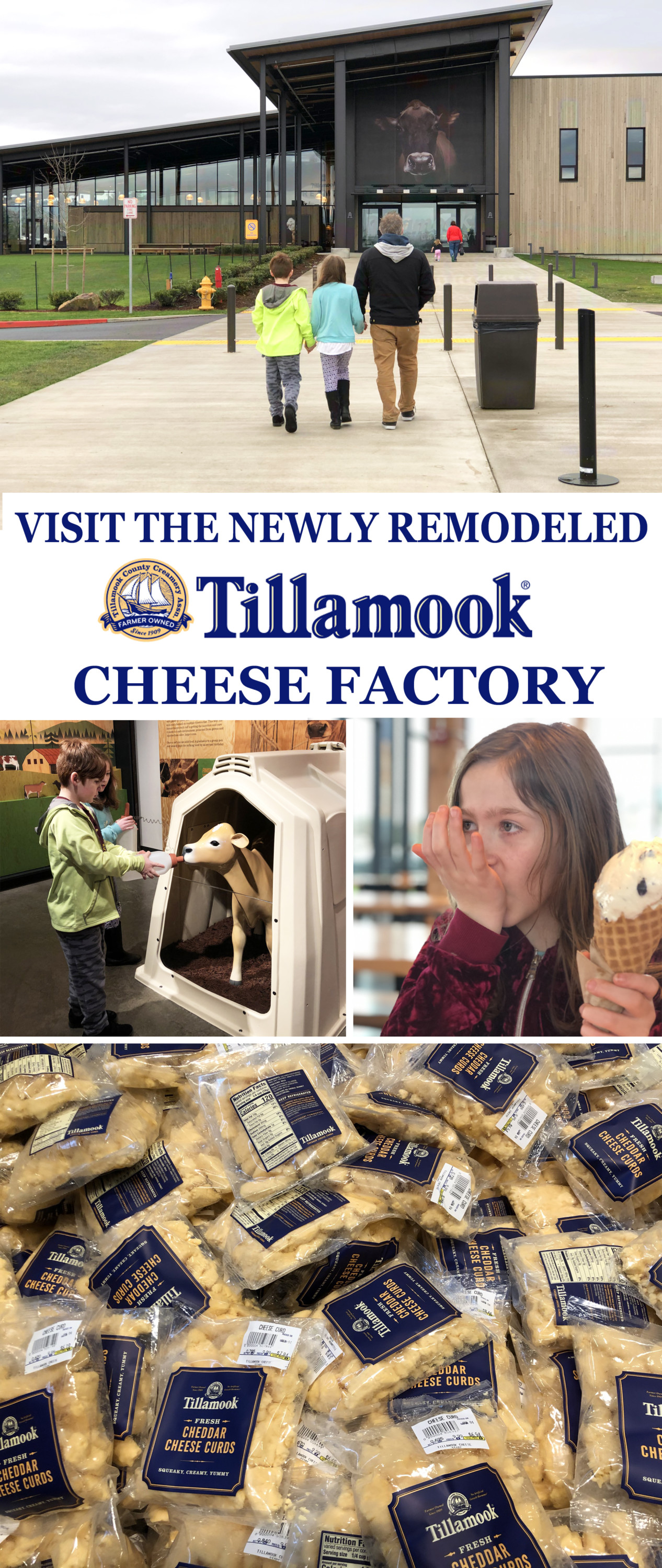 While in Rockaway Beach for Vacasa, my husband and I realized that Tillamook was just a short coastal drive away from our vacation home. Although we only live about an hour away from the Oregon landmark we rarely head over there for one reason or another. We are so glad we decided to head over to the Tillamook Creamery (locally known as the Tillamook Cheese Factory) and see the newly remodeled visitors center to have some lunch and do the free tour.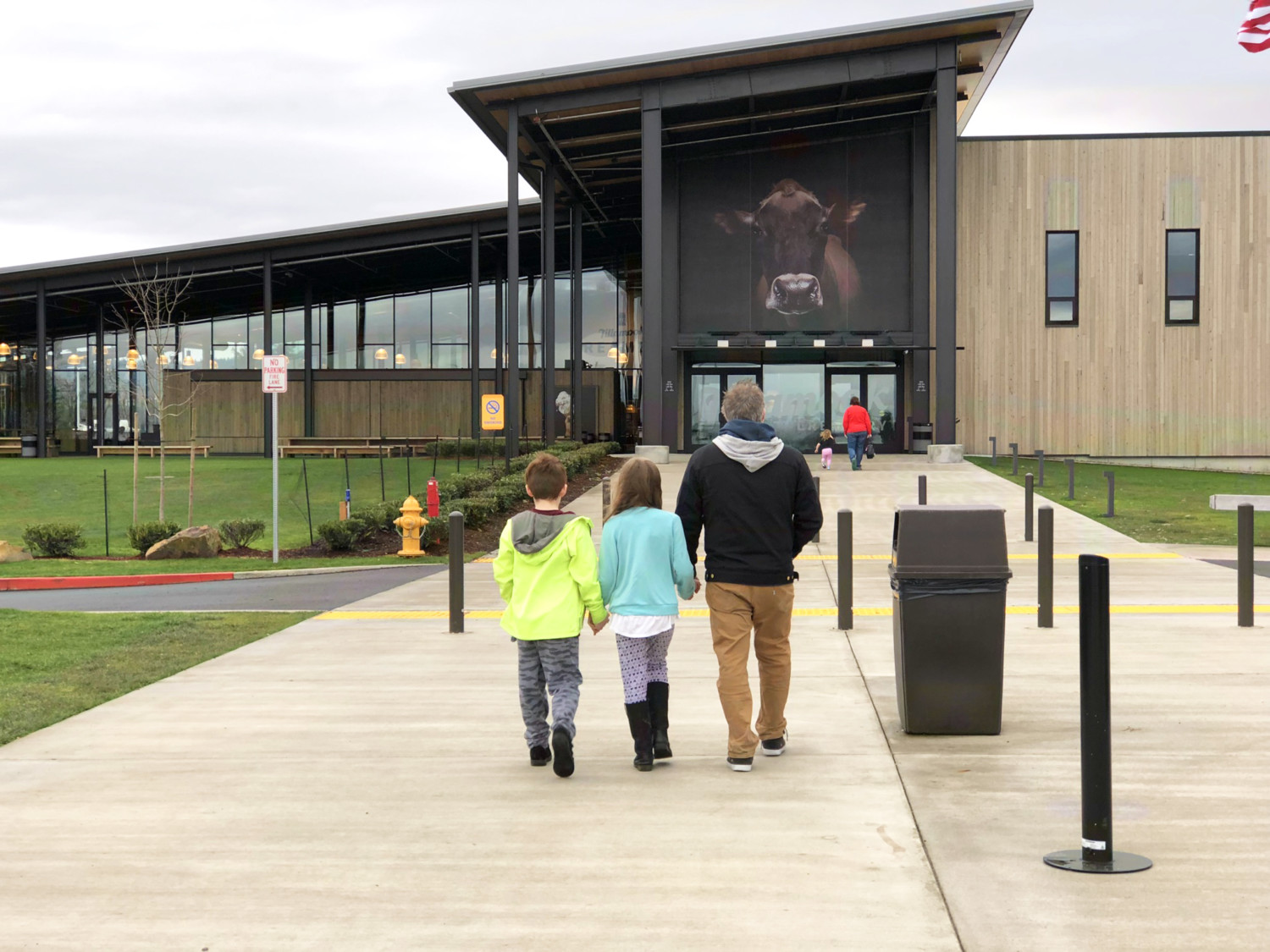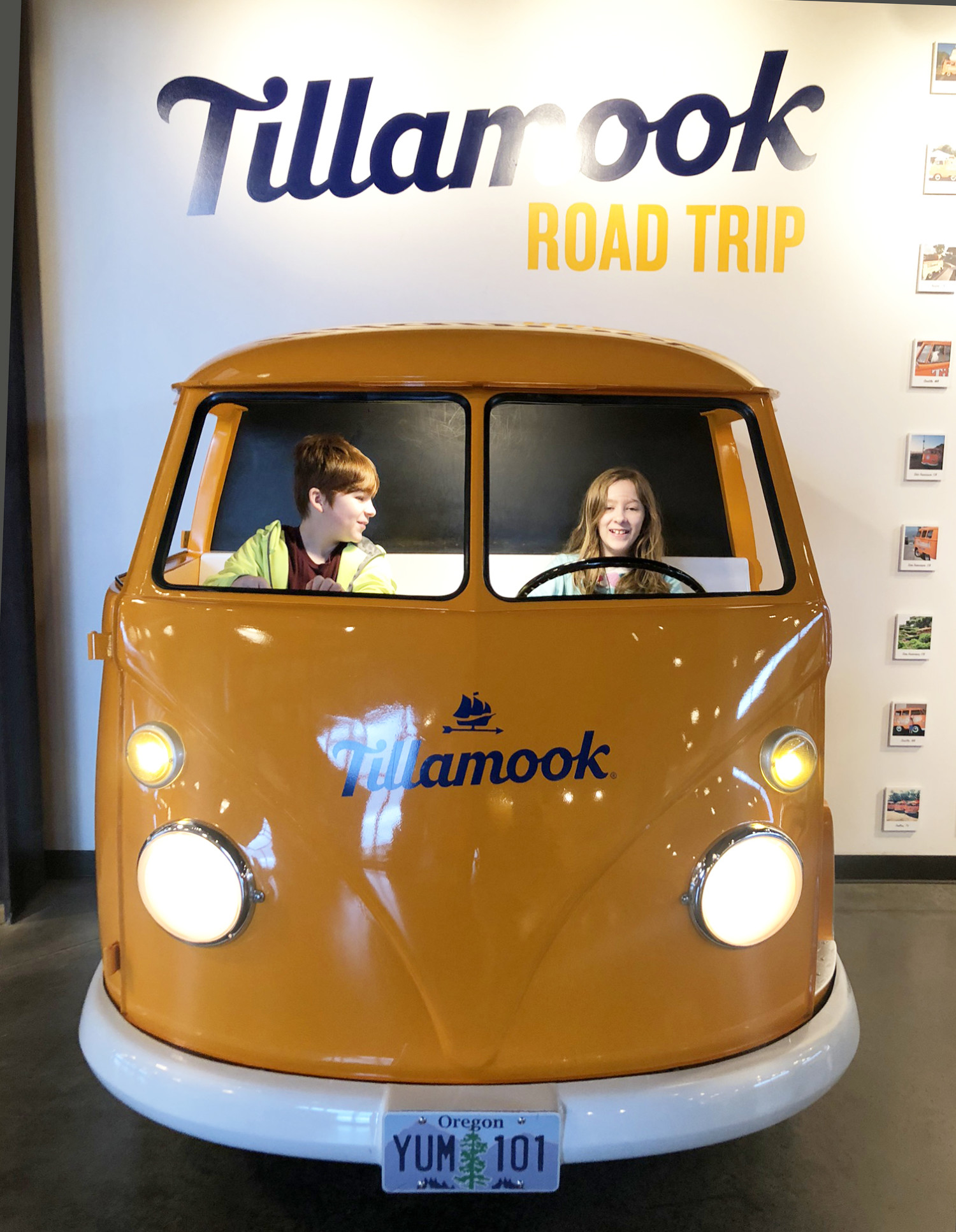 Walking up it was obvious the facilities were overhauled – instead of the original stucco-style we were greeted with a huge mural of an adorable cow flanked with warm wood paneling. It was so inviting.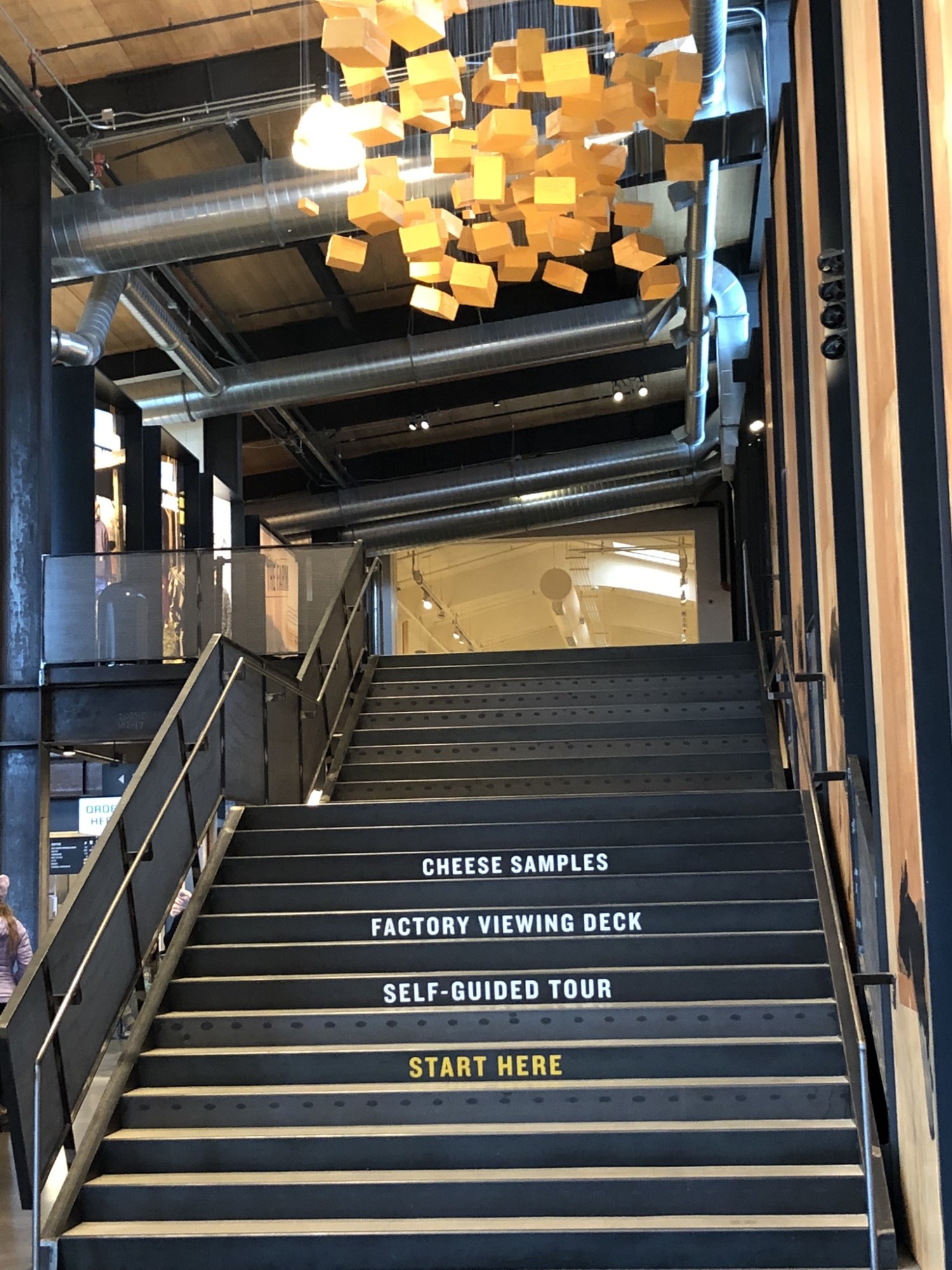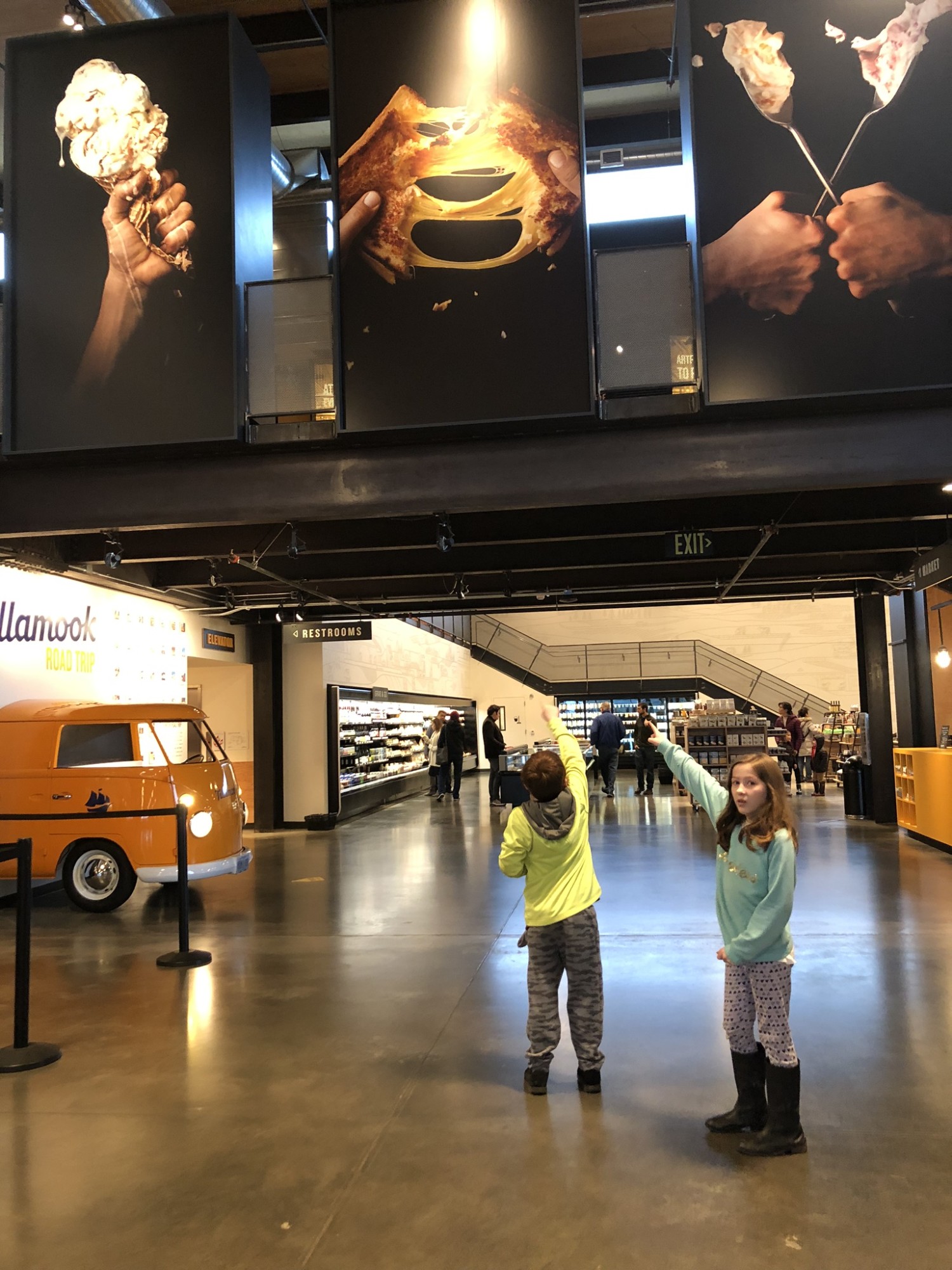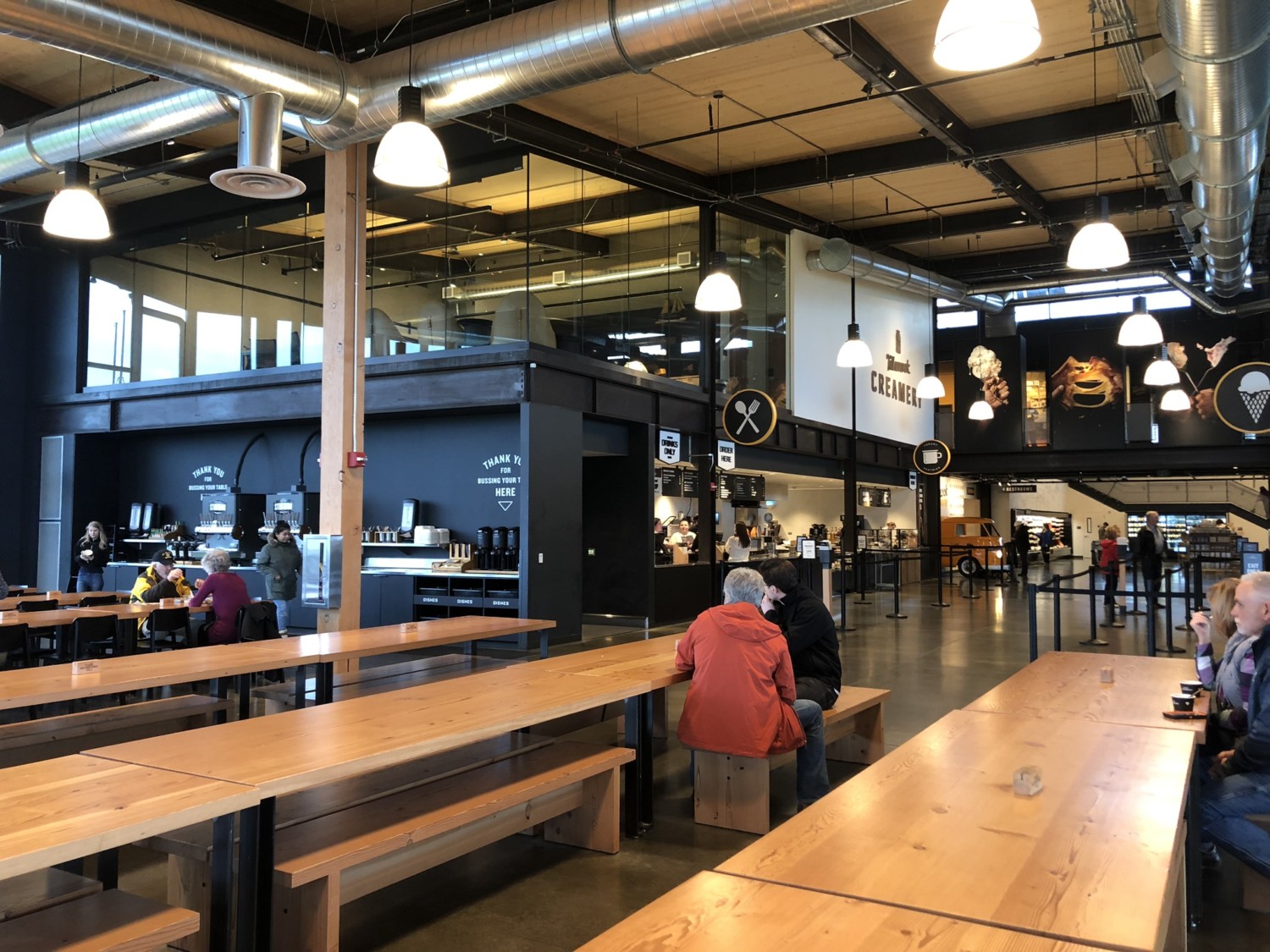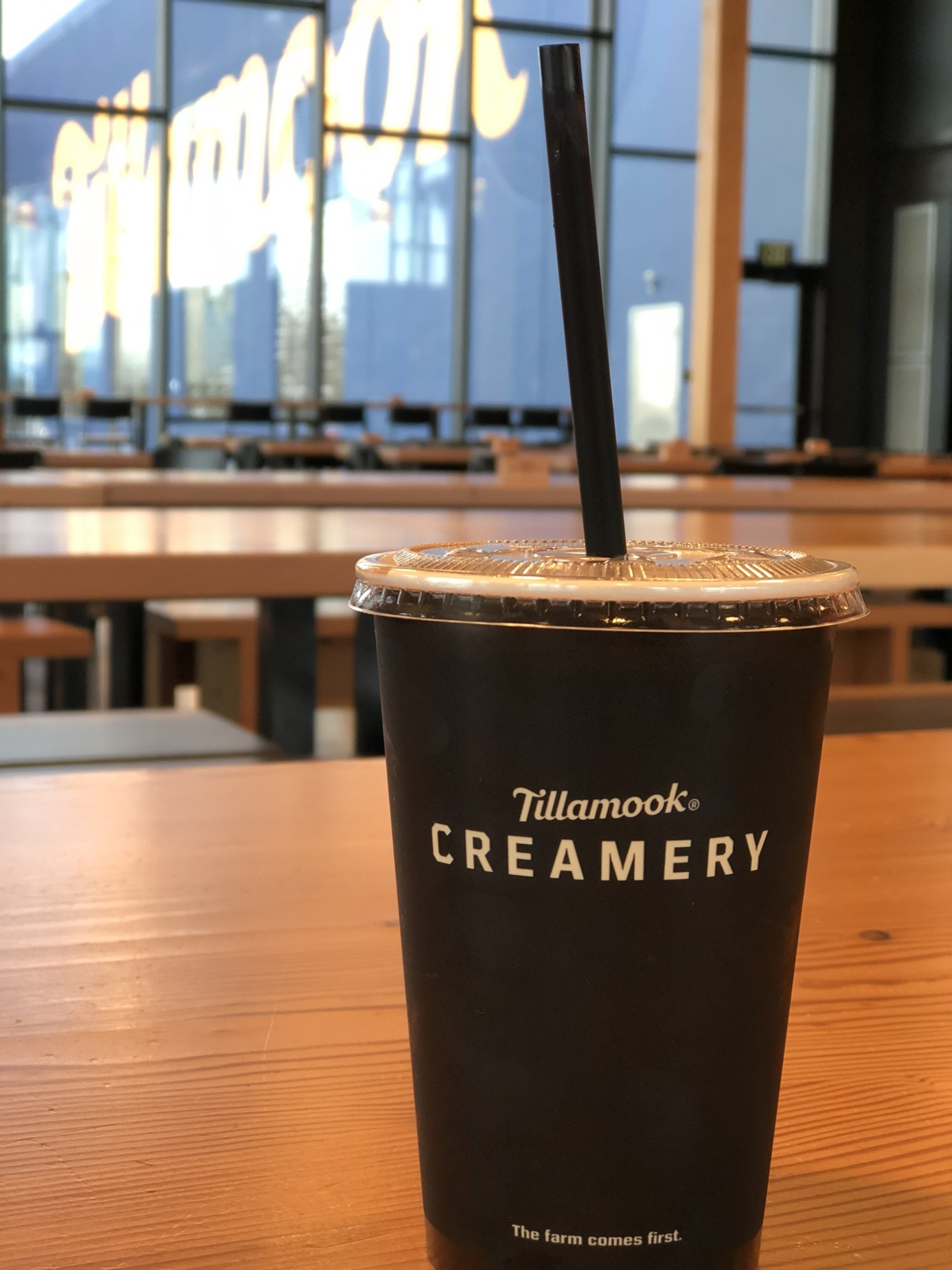 Walking into the building was like walking into a modernized lodge – again warm wood accents, huge images of beautifully shot products, and information about the famous creamery everywhere. Gone was the cafeteria feel and here was a large but quaint dining center and podiums in case you want stand.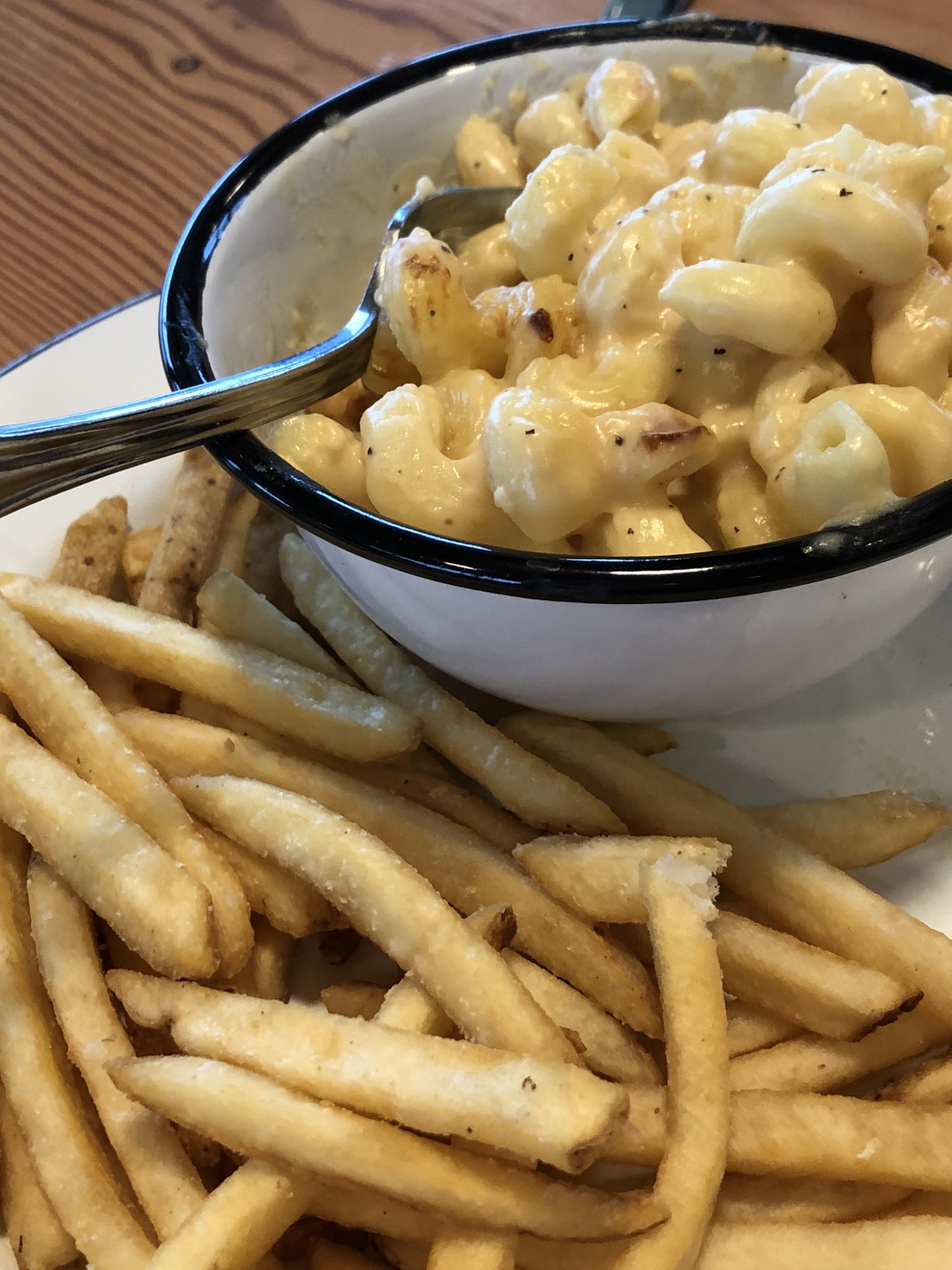 From lunch we headed upstairs for the self guided tour. There's a new interactive area for kids where they can feed a baby calf and milk an adult cow. All fake, of course, but it's fun to pretend! They can also learn about how the cows well the cows are taken care of.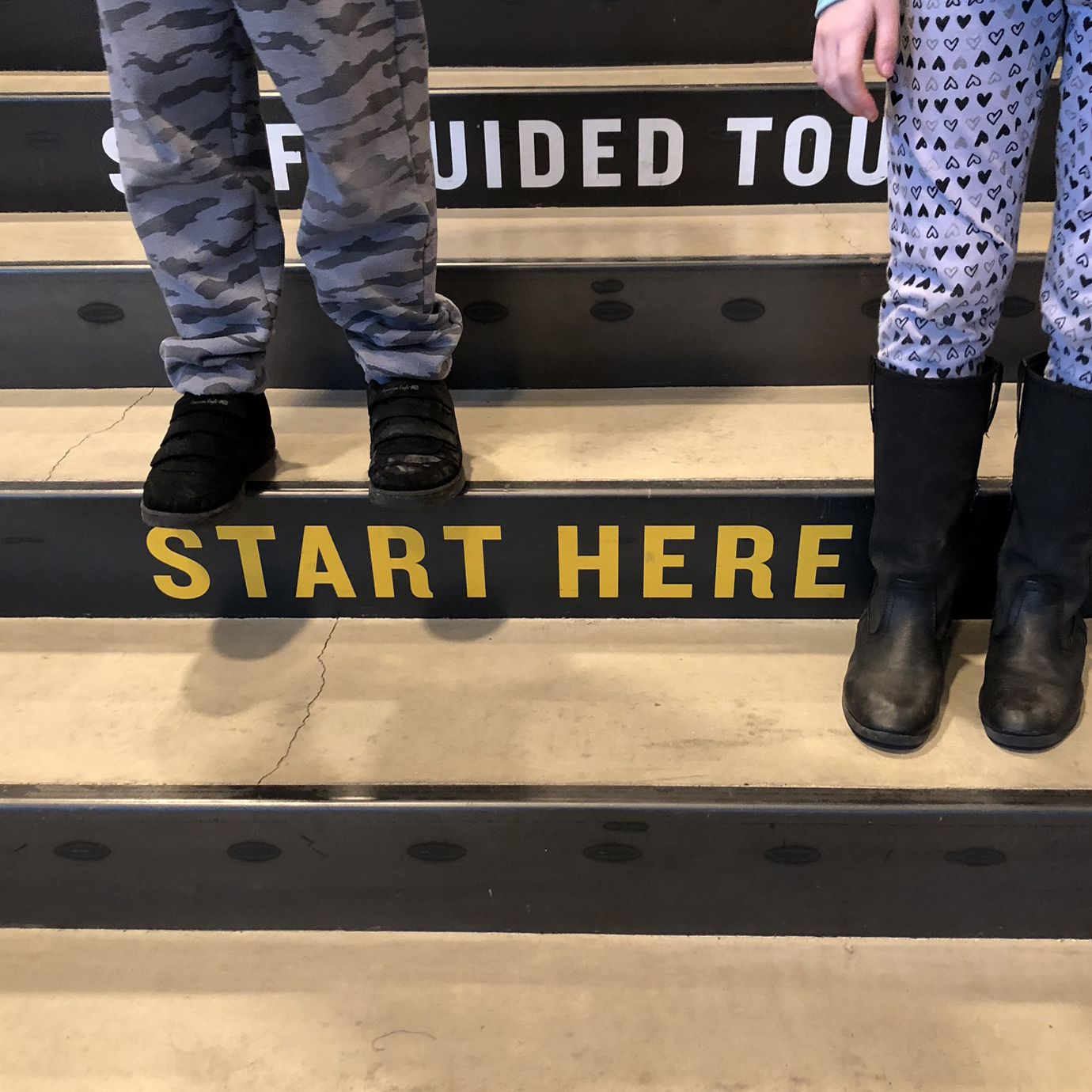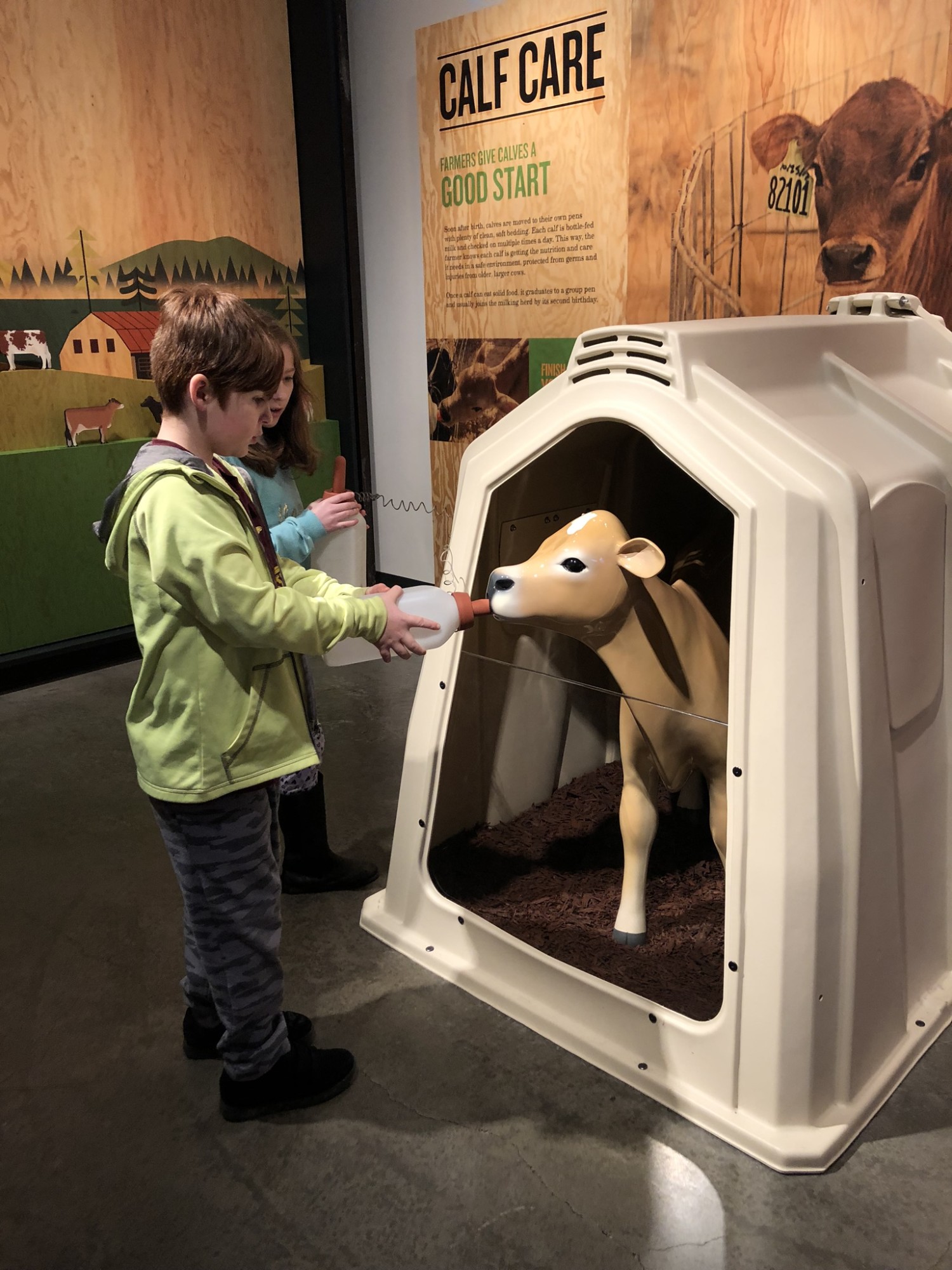 Then we went to the viewing area where we got to see the cheese made, sliced, packaged, and boxed to send out. We have almost exclusively purchased Tillamook cheese so it was fun to see the process.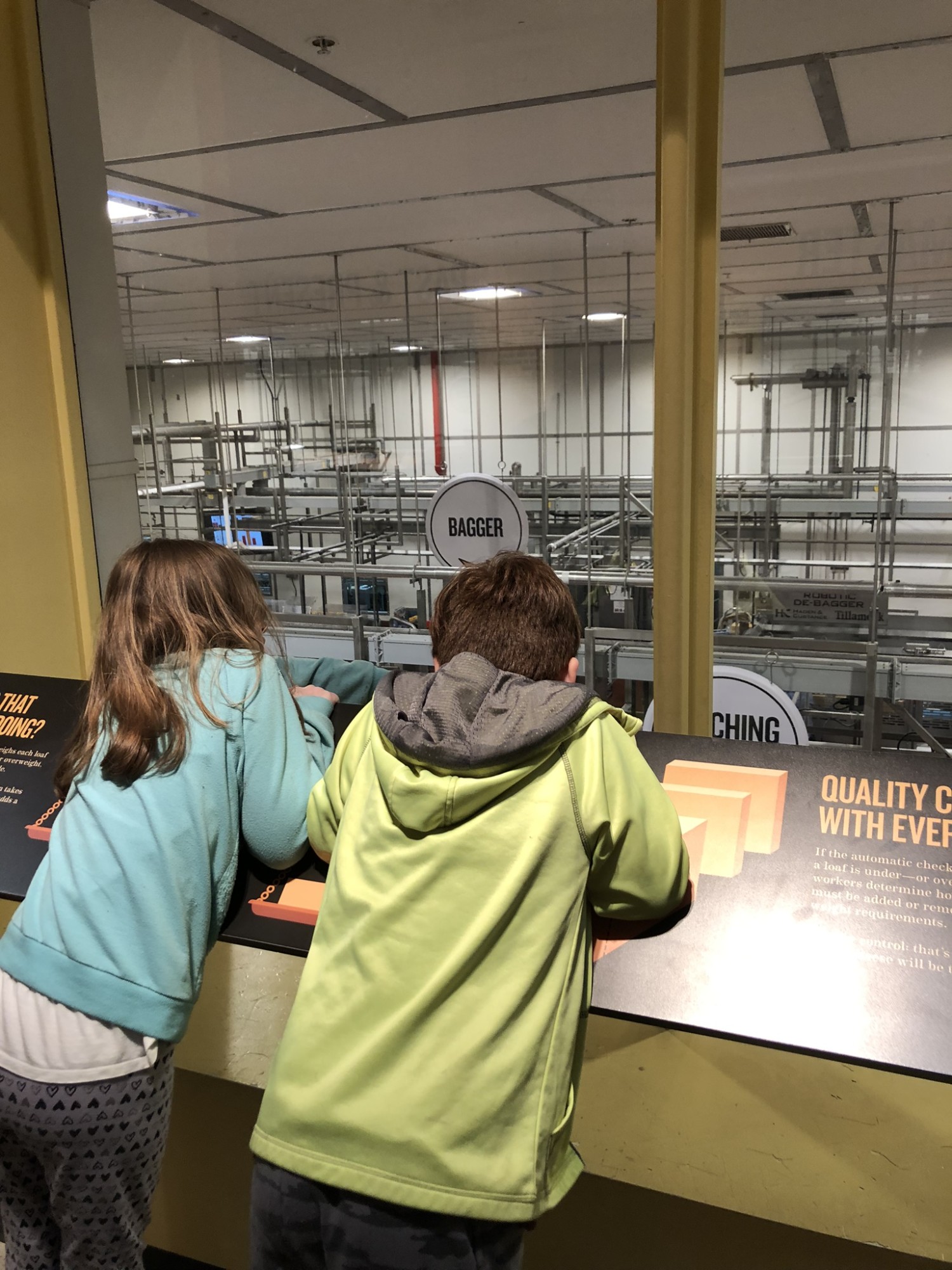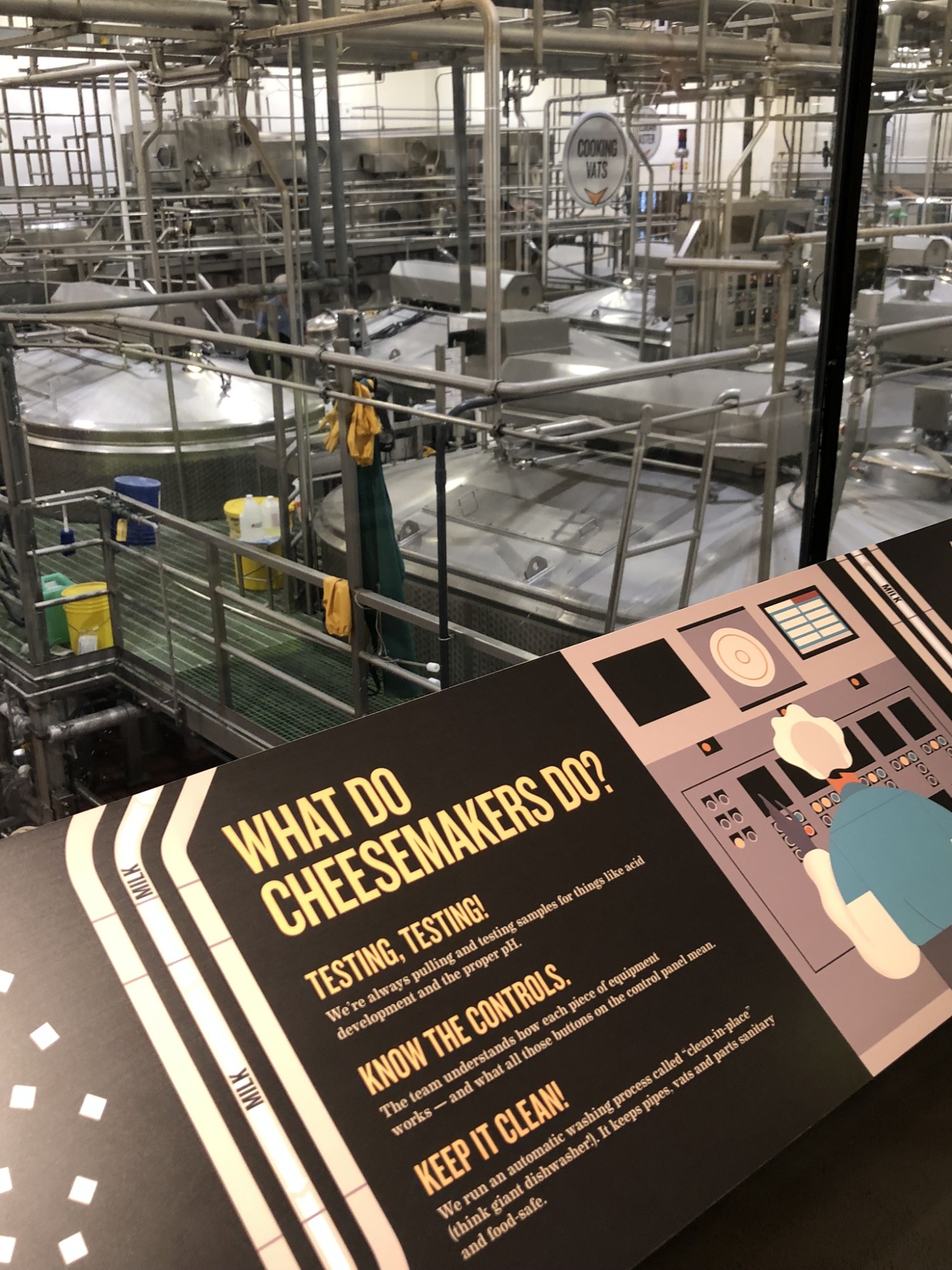 At the end of the tour was a tasting area. We spent a lot of time here….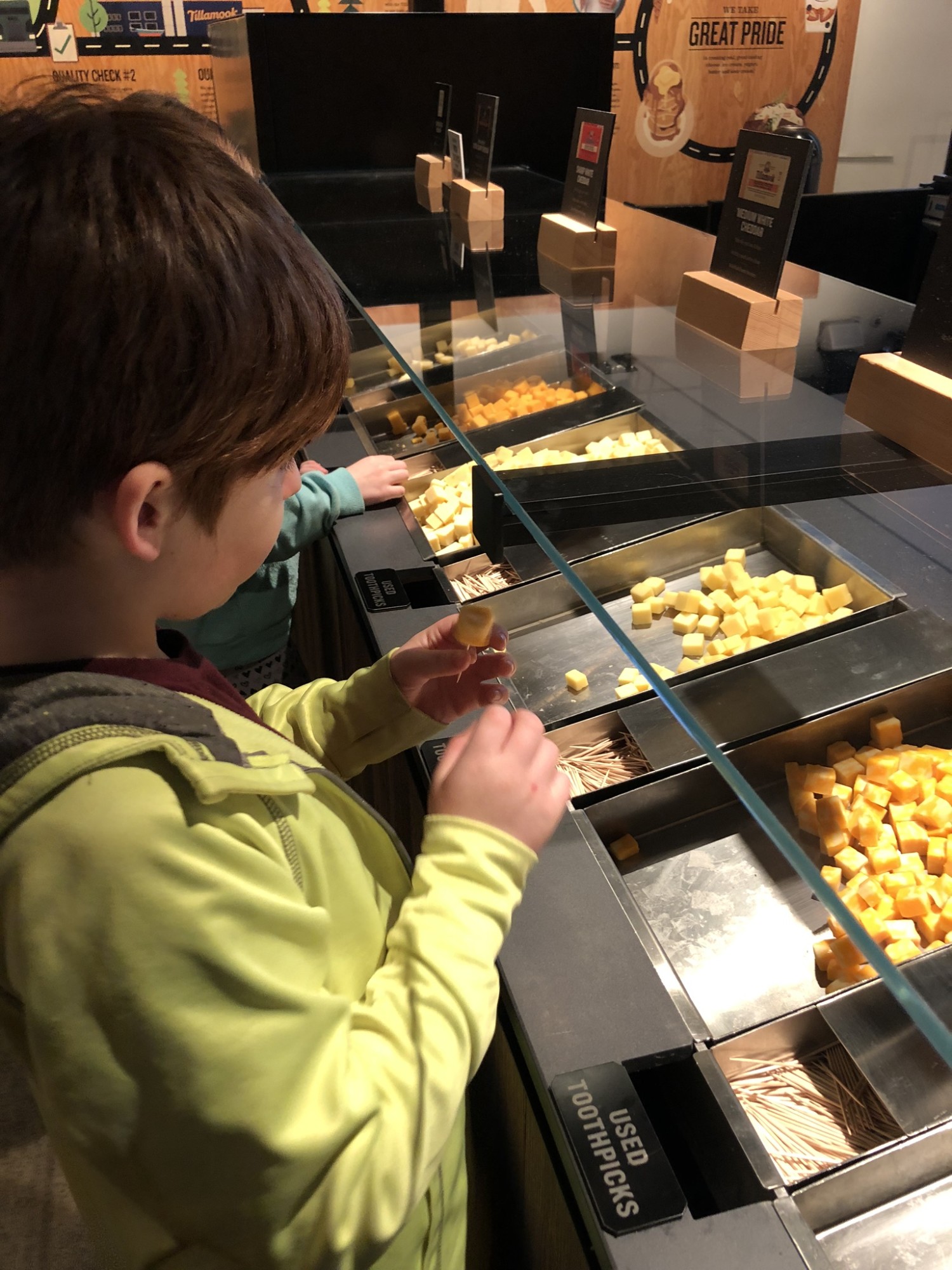 Then it was time for ice cream! The flavors rotate based on the season, but they will always have your favorite flavors ready for you when you have a craving for something cold and sweet.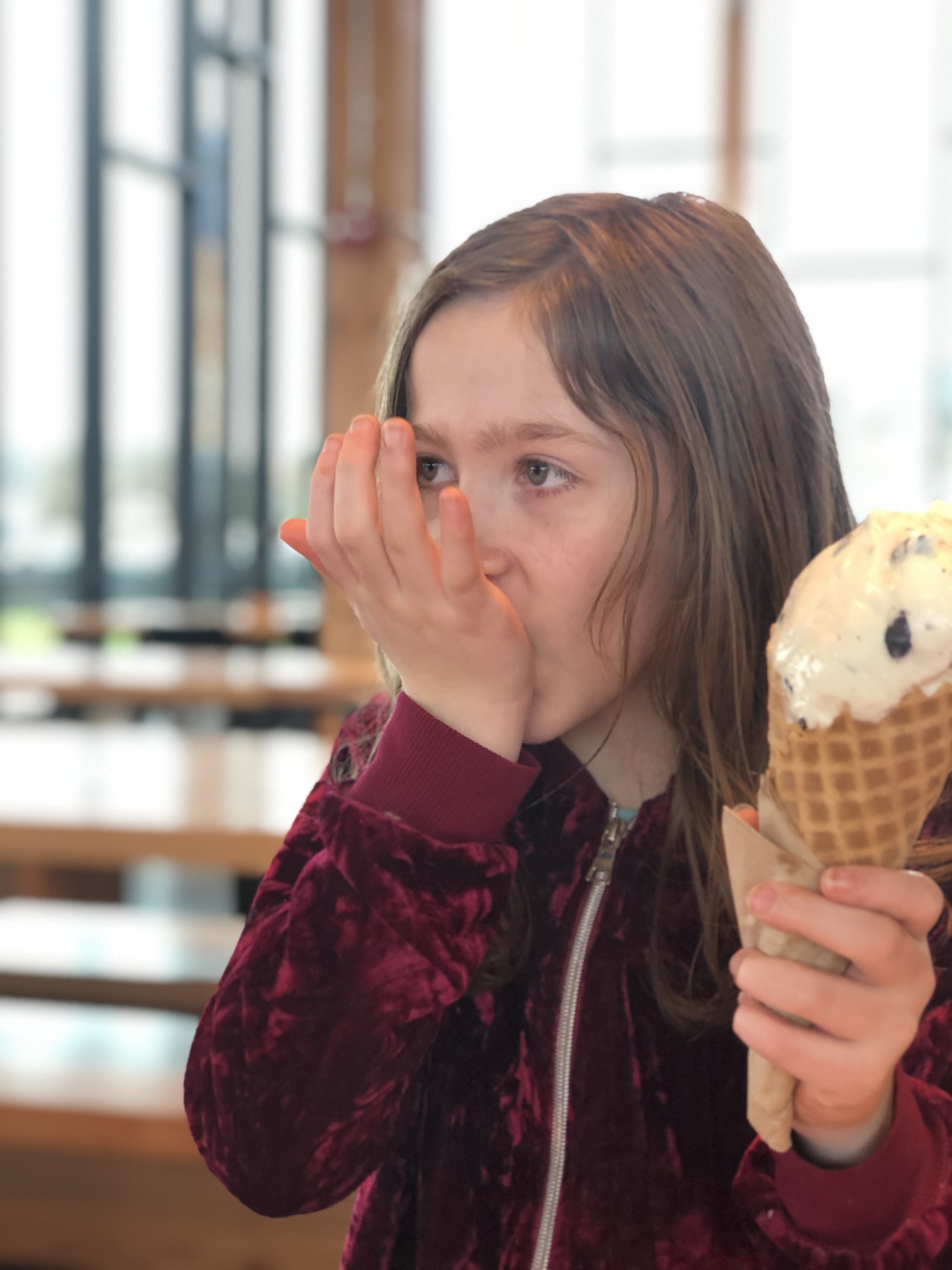 Tillamook Creamery is located at 4165 Highway 101 North in Tillamook Oregon. The creamery is open 8am-6pm every day of the week and stay open until 8pm mid-June through early November for those evening ice cream outings.
*this post is NOT sponsored and based on my personal experience